Revelle Turns 6!
LET'S GO DOWN REVELLE MEMORY LANE AS WE CELEBRATE 6 YEARS IN BUSINESS!
WE OFFICIALLY STARTED ENCORE BRIDAL IN OCTOBER 2016, WE OPENED OUR FIRST STORE TO THE PUBLIC IN JANUARY 2017 AT RIDGEWOOD DRIVE IN THE MOONEY'S BAY AREA. WE STARTED OUT AS A CONSIGNMENT STORE BUT QUICKLY TRANSITIONED TO SPECIAL ORDER GOWNS FROM NEW, UP AND COMING DESIGNERS EXCLUSIVE TO THE OTTAWA AREA.
WE KNEW WE WANTED TO BE IN A MORE PROMINENT LOCATION SO WE STARTED SEARCHING NEW SPACES IN THE WESTBORO/ HINTONBURG AREA. WE WERE SO LUCKY TO FIND A GORGEOUS BLANK SPACE THAT WAS A FORMER ART GALLERY AND EAGERLY MADE PLANS TO MOVE AFTER ONLY 6 MONTHS AT OUR RIDGEWOOD LOCATION.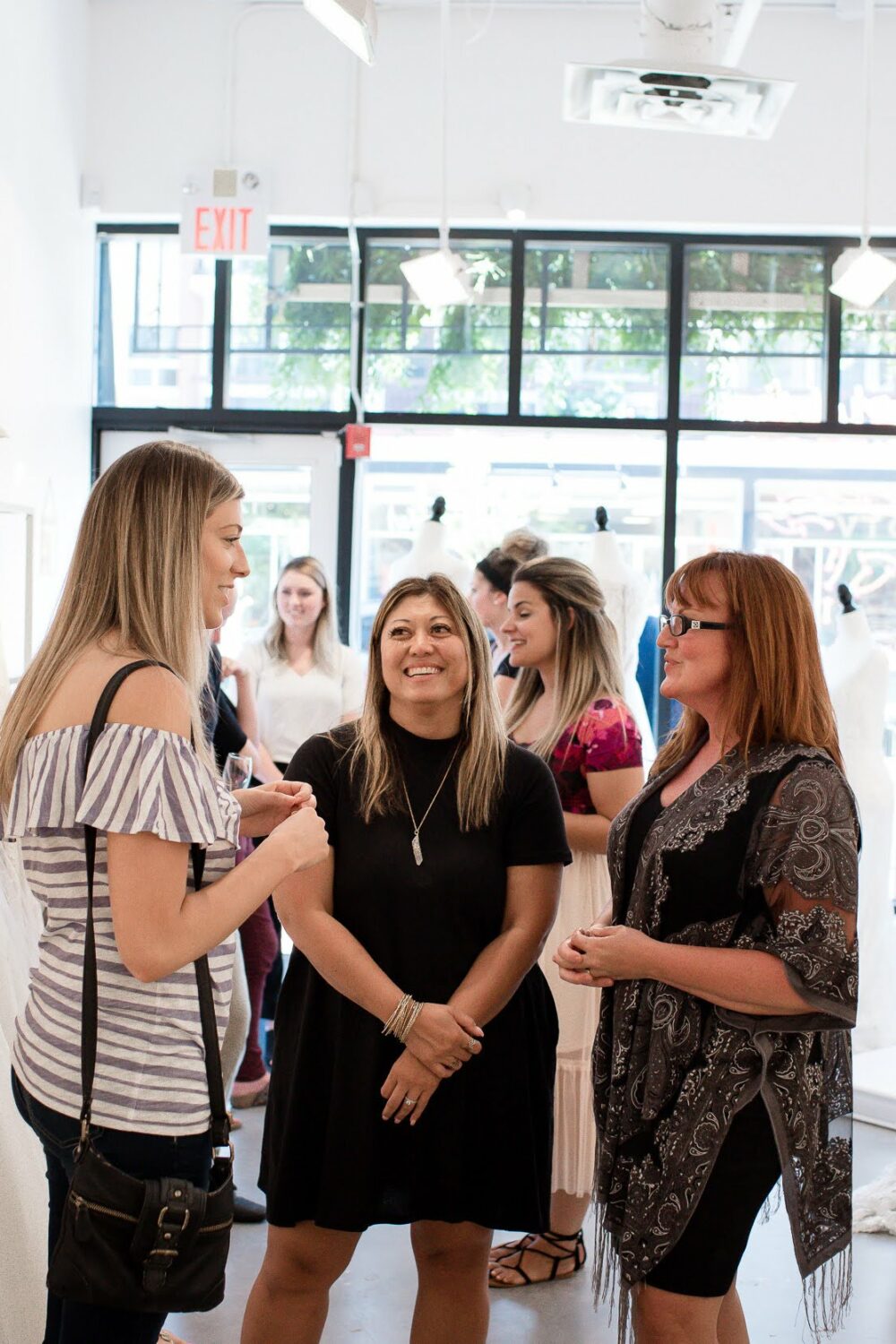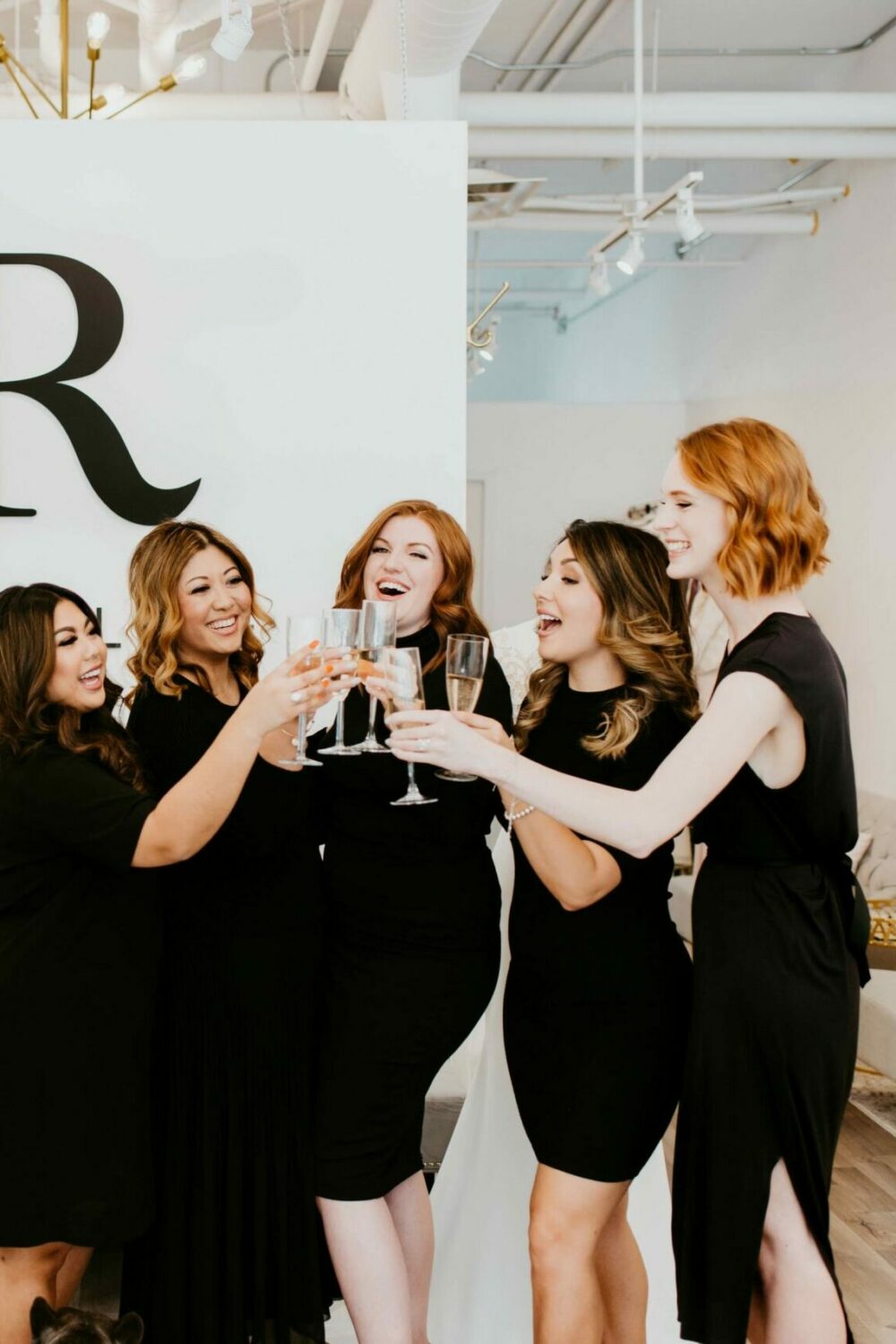 2019
OUR 2ND YEAR AT 1281B WELLINGTON WEST WAS A FUN ONE AND WE HAD OVER 1400 APPOINTMENTS, WELCOMED 147 NEW BRIDES TO THE REVELLE FAMILY AND CELEBRATED COUNTLESS WEDDINGS!
2020 HIT AND WE ALL KNOW WHAT HAPPENED THAT MARCH. WE TRIED OUR VERY BEST TO PIVOT BUT IT WAS DEFINITELY A CHALLENGING TIME. STILL, WE WERE SO HONOURED TO HAVE HELPED 272 BRIDES FIND THEIR DREAM DRESS IN A VERY DIFFERENT WEDDING DRESS SHOPPING CLIMATE!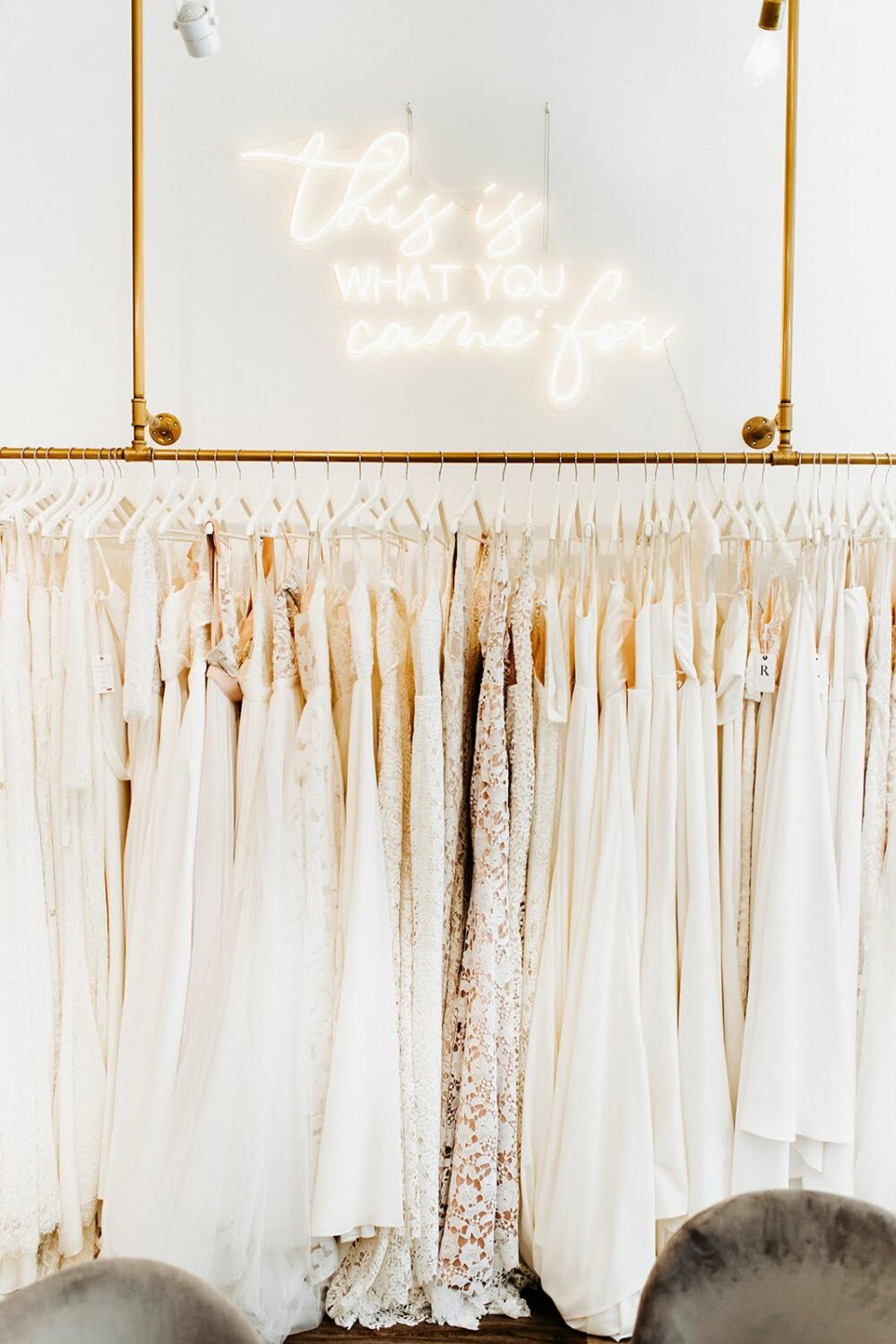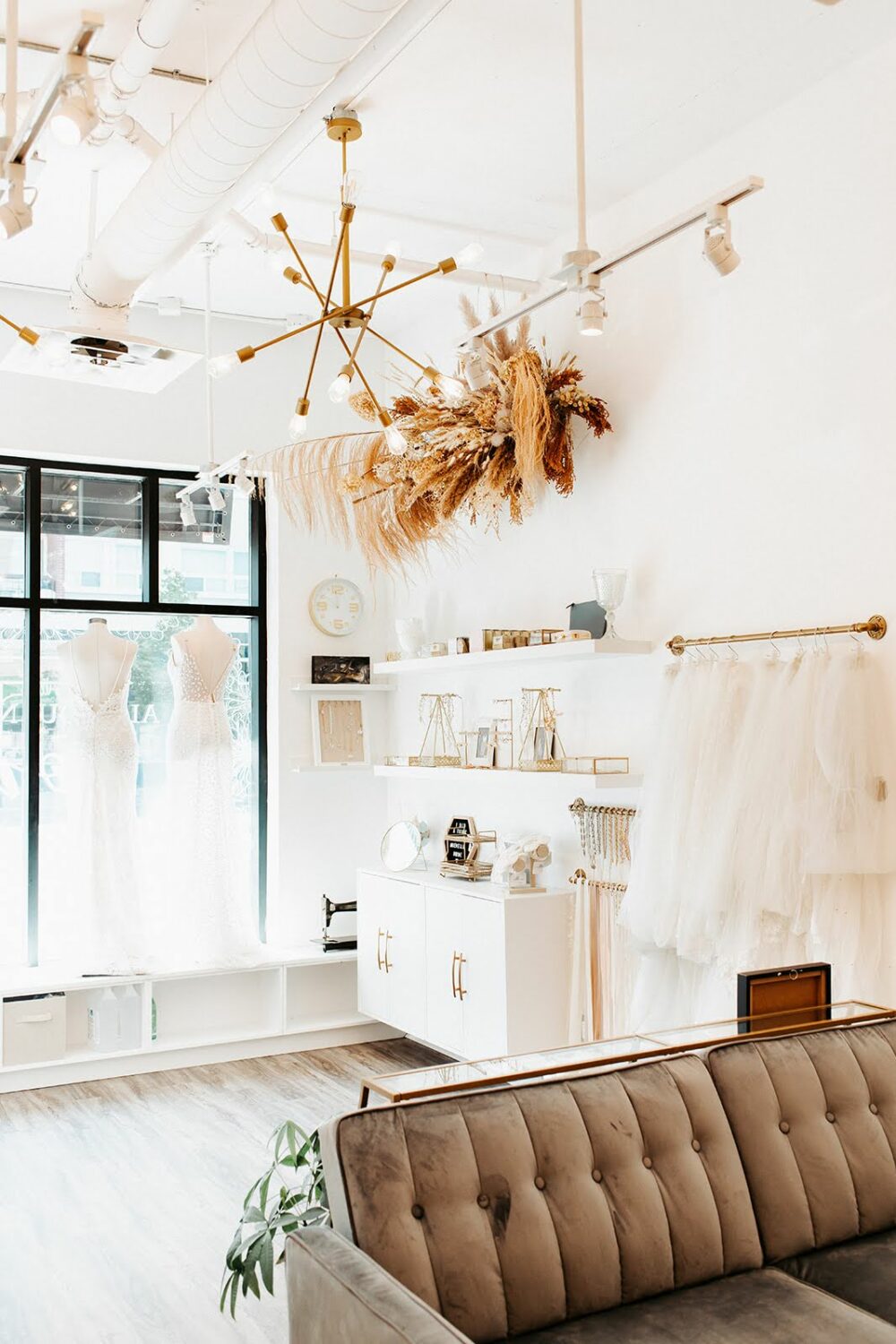 2021
OUR FOREVER HOME AT 285 RICHMOND ROAD WAS A DREAM COME TRUE. WE WENT FROM 1 BRIDAL SUITE TO 3 INCLUDING A PRIVATE SUITE WHERE WE WERE ABLE TO OFFER OUR LUXE APPOINTMENTS. WE HIRED MORRIS AND JAMES INTERIOR DESIGNERS AND OTTO & SONS CONTRACTING TO MAKE OUR RENOVATIONS HAPPEN!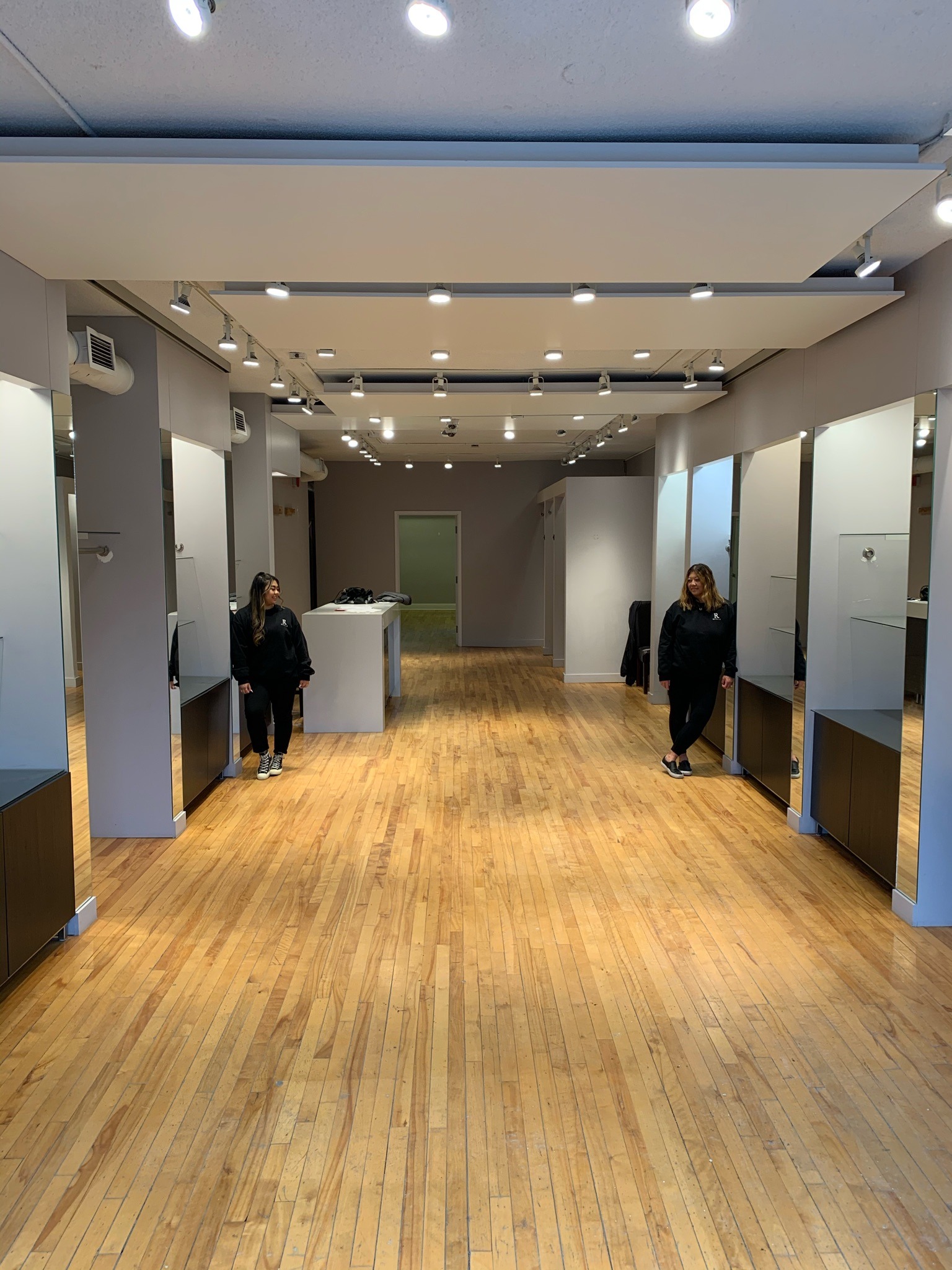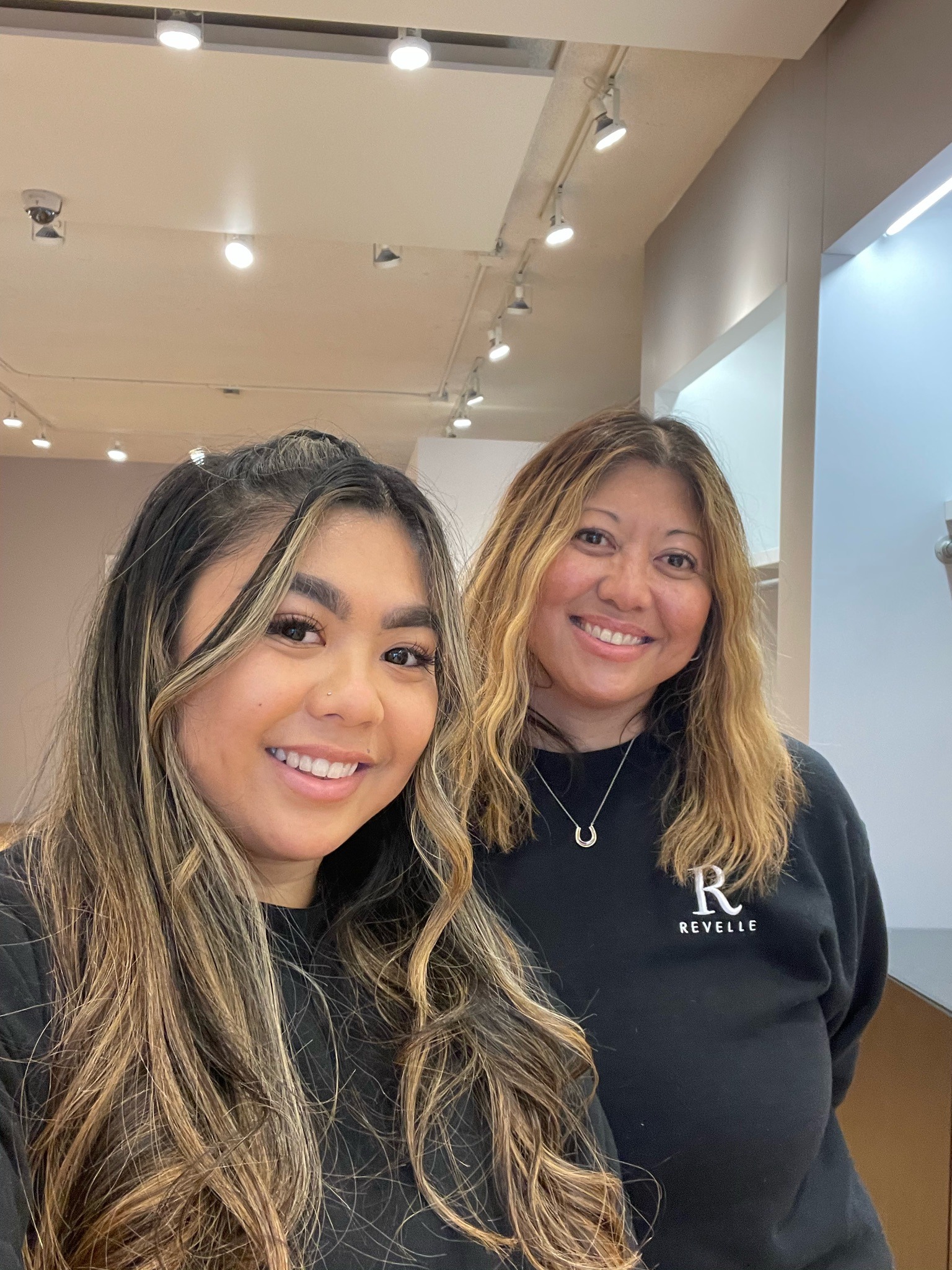 REVELLE NOW
THIS MONTH WE'VE HIT OUR 2 YEAR ANNIVERSARY AT OUR RICHMOND LOCATION AND OUR 6TH BIRTHDAY OVERALL AND WE COULDN'T BE HAPPIER AND PROUDER WITH HOW FAR WE'VE COME!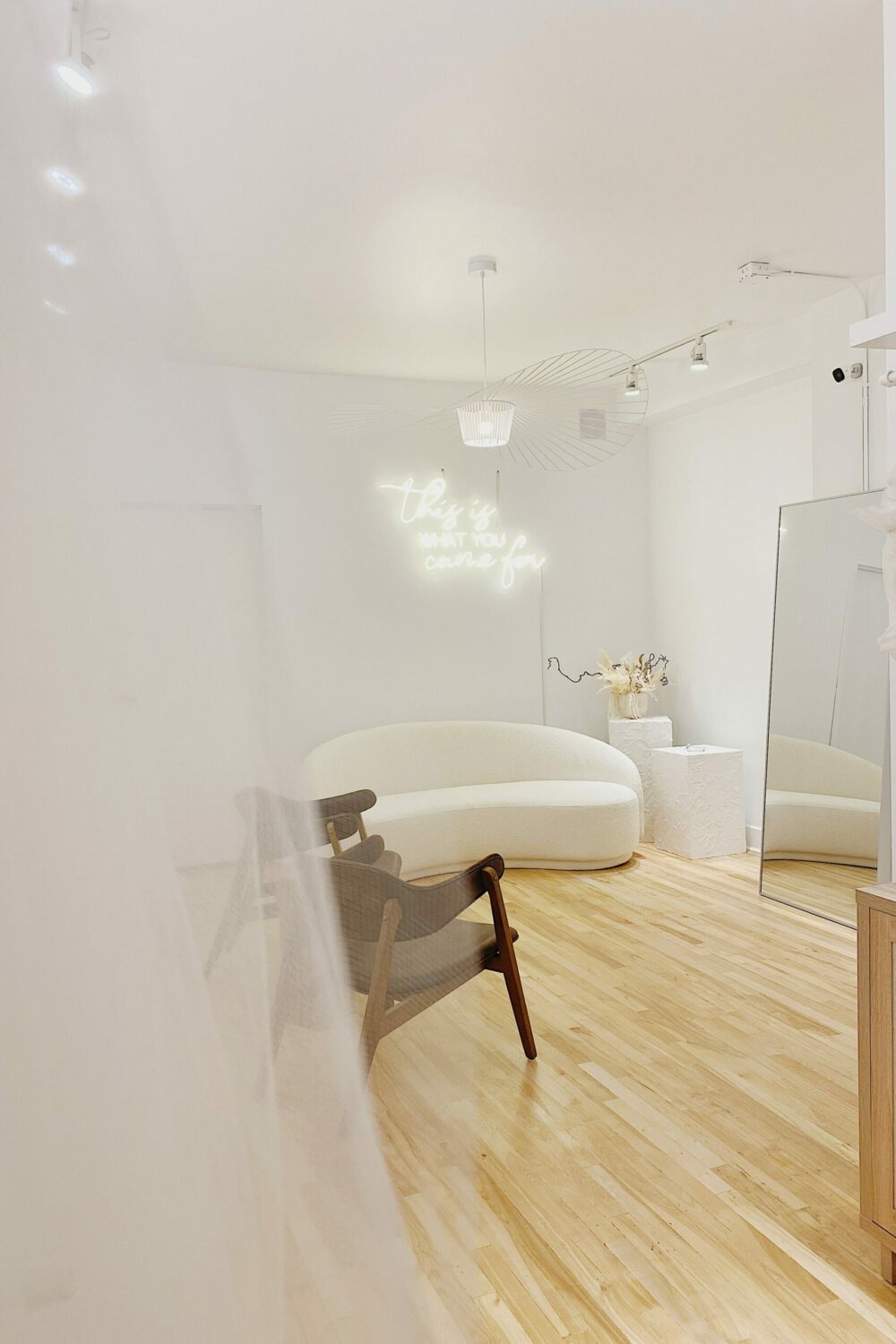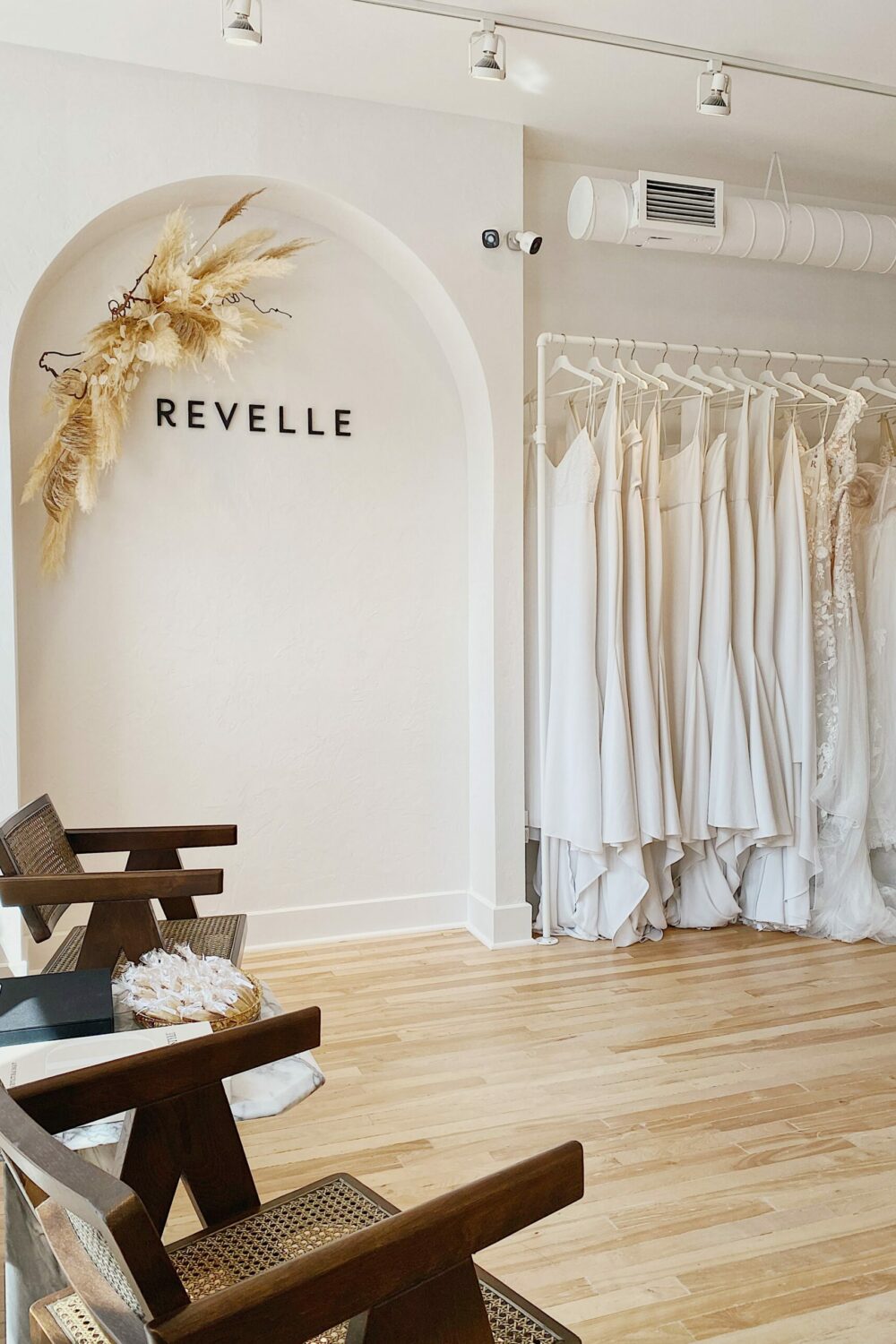 Q&A WITH REVELLE BRIDAL OWNER, EARLEEN.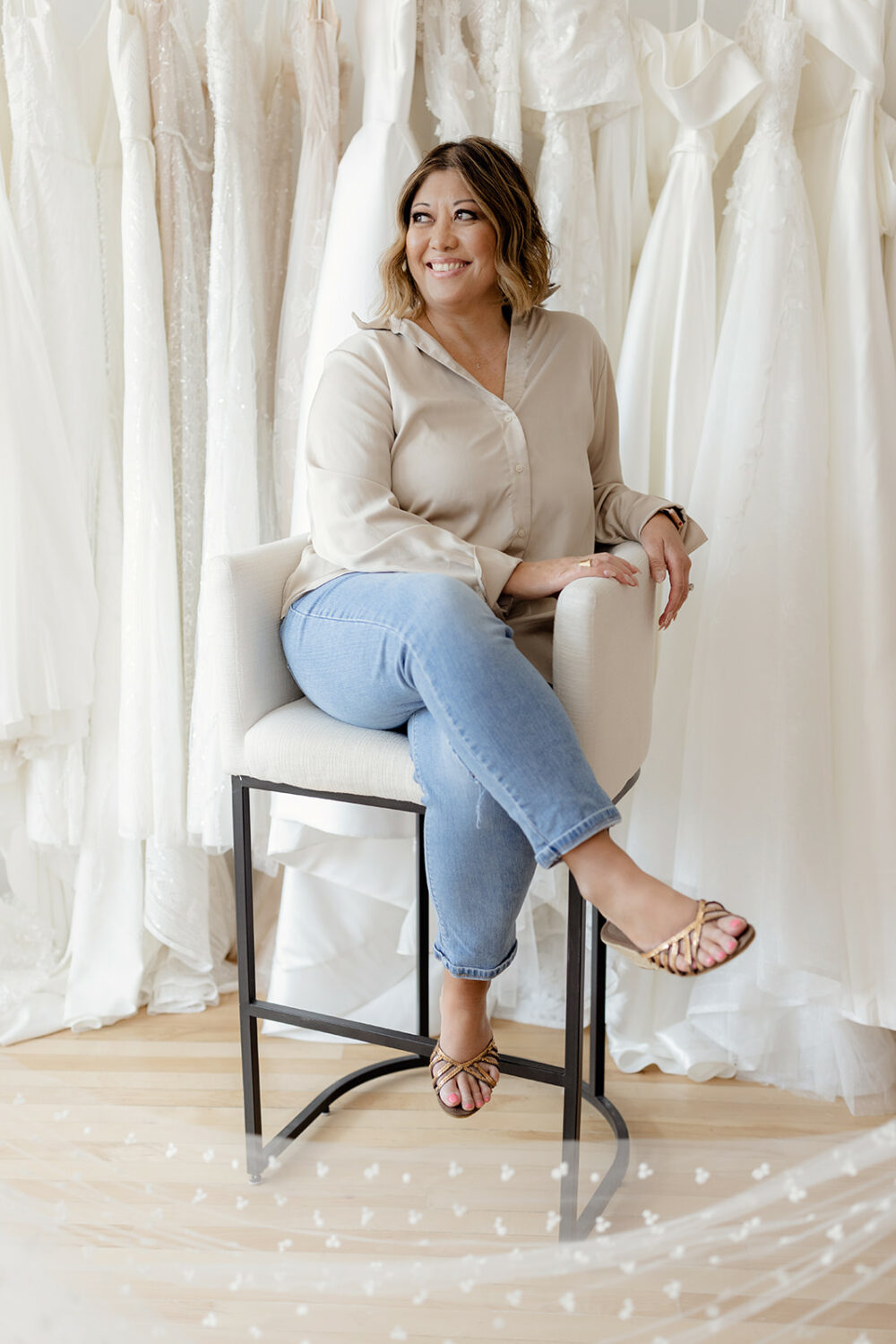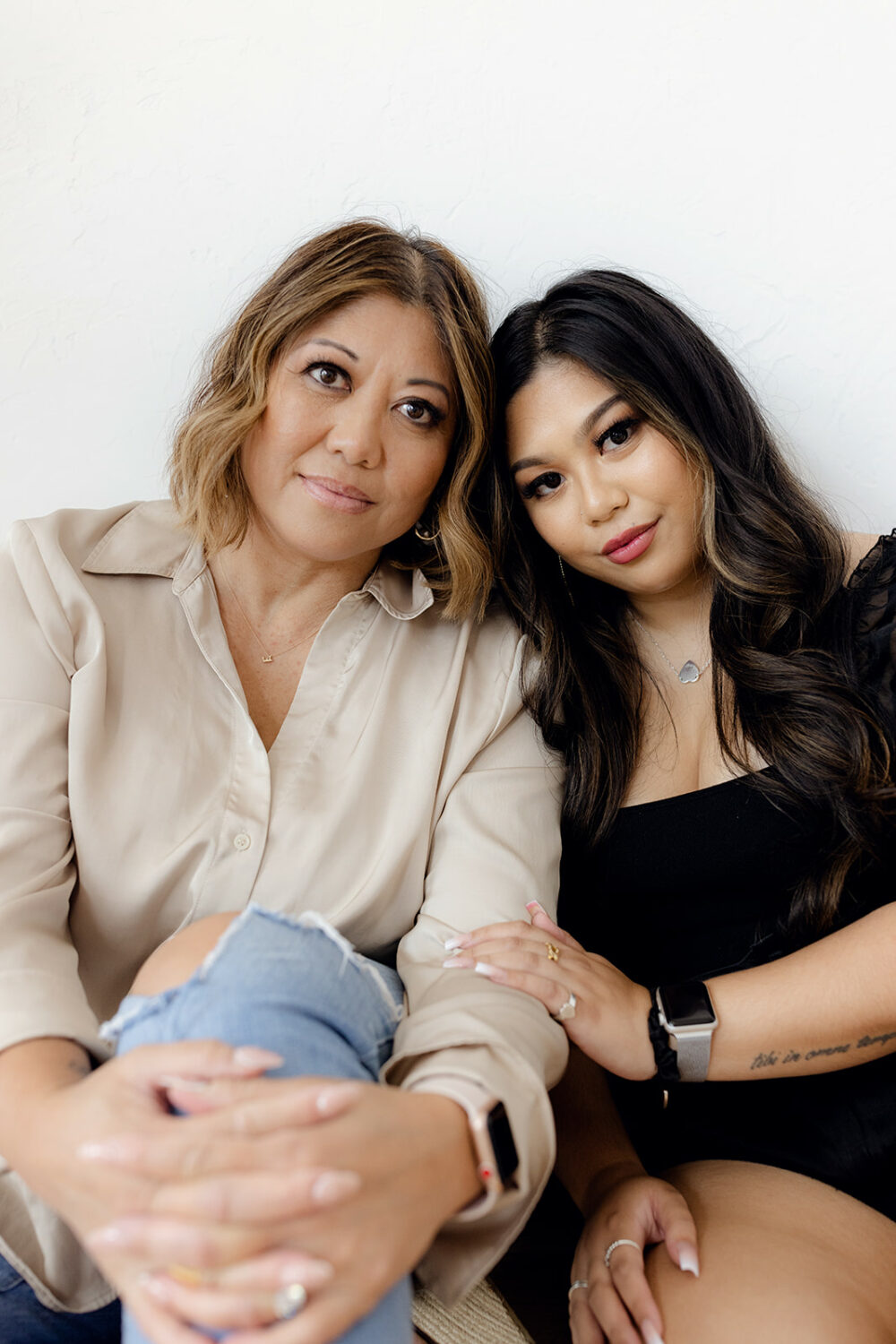 WHAT PASSION KEEPS YOU IN THIS BUSINESS?
AS CLICHÉ AS IT MAY SOUND, I ABSOLUTELY LOVE MAKING A BRIDE'S DAY BY HELPING HER FIND THE PERFECT WEDDING DRESS. I'M VERY PASSIONATE ABOUT WEDDINGS IN GENERAL BECAUSE I LOVE EVERYTHING ASSOCIATED WITH WEDDING PLANNING. I ENJOY TALKING TO A BRIDE ABOUT HER WEDDING DAY VISION AND THEN CHOOSING THE PERFECT DRESS TO HELP HER ACHIEVE THAT VISION. SEEING BRIDES AND THEIR FAMILIES SO HAPPY ON THEIR WEDDING DAY WHILE THE BRIDE IS WEARING A REVELLE GOWN IS THE BEST FEELING EVER. SORRY, MORE CLICHES.
HOW DOES REVELLE DIFFER FROM OTHER BRIDAL FOCUSED RETAILERS?
AS A SMALL AND INTIMATE BOUTIQUE, WE FEATURE A CURATED COLLECTION OF WEDDING DRESS DESIGNS WHICH MENAS WE DON'T HAVE HUNDREDS AND HUNDREDS OF DRESSES TO CHOOSE FROM LIKE OTHER BRIDAL SHOPS IN THE CITY. HOWEVER, WHAT WE MAY BE LACKING IN QUANTITY WE MAKE UP FOR IN THE QUALITY OF THE DESIGNS WE CARRY AS WELL AS THE DESIGNERS WE HAVE CAREFULLY CHOSEN TO REPRESENT THE REVELLE BRIDAL AESTHETIC. NONE OF THE DESIGNERS WE CARRY ARE AVAILABLE AT ANY OTHER LOCAL BRIDAL SHOP AS I'VE WOKRED HARD TO SEARCH FOR EMERGING INDIE DESIGNERS RATHER THAN BIG BOX NAME BRANDS. LASTLY, OUR WEDDING DRESS STYLES ARE PRETTY UNQIUE, MODERN, NON – TRADITIONAL, AND TRULY EXPRESS MY OWN PERSONAL STYLE AND VIBE.
WHAT IS ONE PIECE OF ADVICE YOU WOULD GIVE TO A NEW BUSINESS OWNER?
I THINK THE MOST IMPORTANT ADVICE I WOULD GIVE TO A NEW BUSINESS OWNER IS TO MAKE SURE YOU HAVE THE PROPER WORK-LIFE BALANCE. IT'S SO EASY AS AN ENTREPRENEUR TO WANT TO TAKE ON TOO MANY TASKS BUT IT'S WORTH IT TO DELEGATE THE THINGS YOU AREN'T AS GOOD AT TO SOMEONE WHO CAN DO IT BETTER THAN YOU SO YOU CAN FOCUS ON THE THINGS YOU ENJOY ABOUT THE BUSINESS AND TAKE THE TIME YOU NEED TO SPEND WITH YOUR FAMILY. THERE ARE TIMES WHERE I FORGET TO STOP WORKING AND I TEND TO MAKE MYSELF AVAILABLE AT ALL TIMES TO STAFF AND CLIENTS BUT IT'S IMPORTANT TO STEP BACK SOMETIMES AND TAKE TIME FOR YOURSELF. EVEN IF IT'S ONE DAY OFF PER WEEK, TAKE THAT DAY TO FOCUS ON YOU AND NOT THE BUSINESS.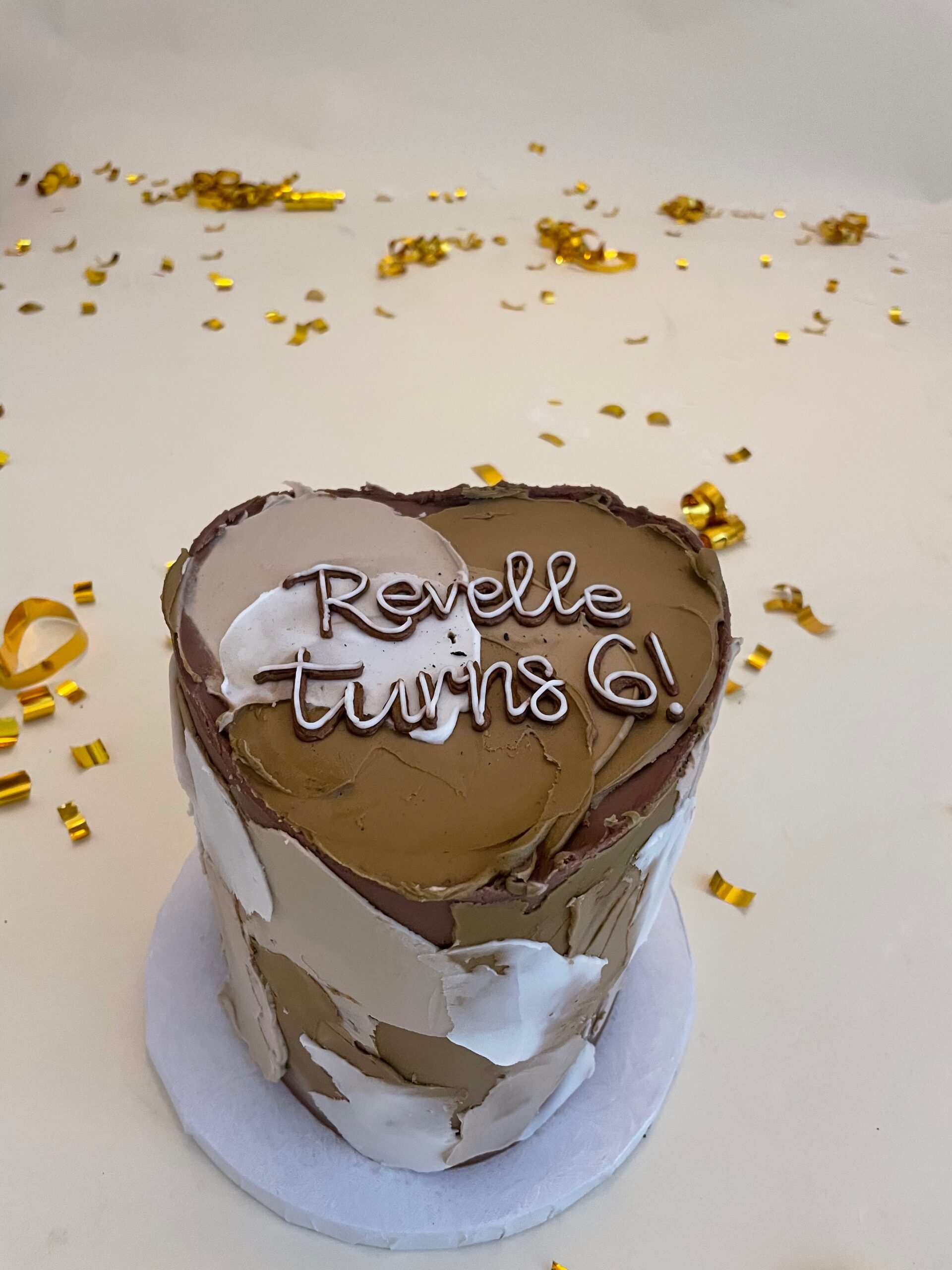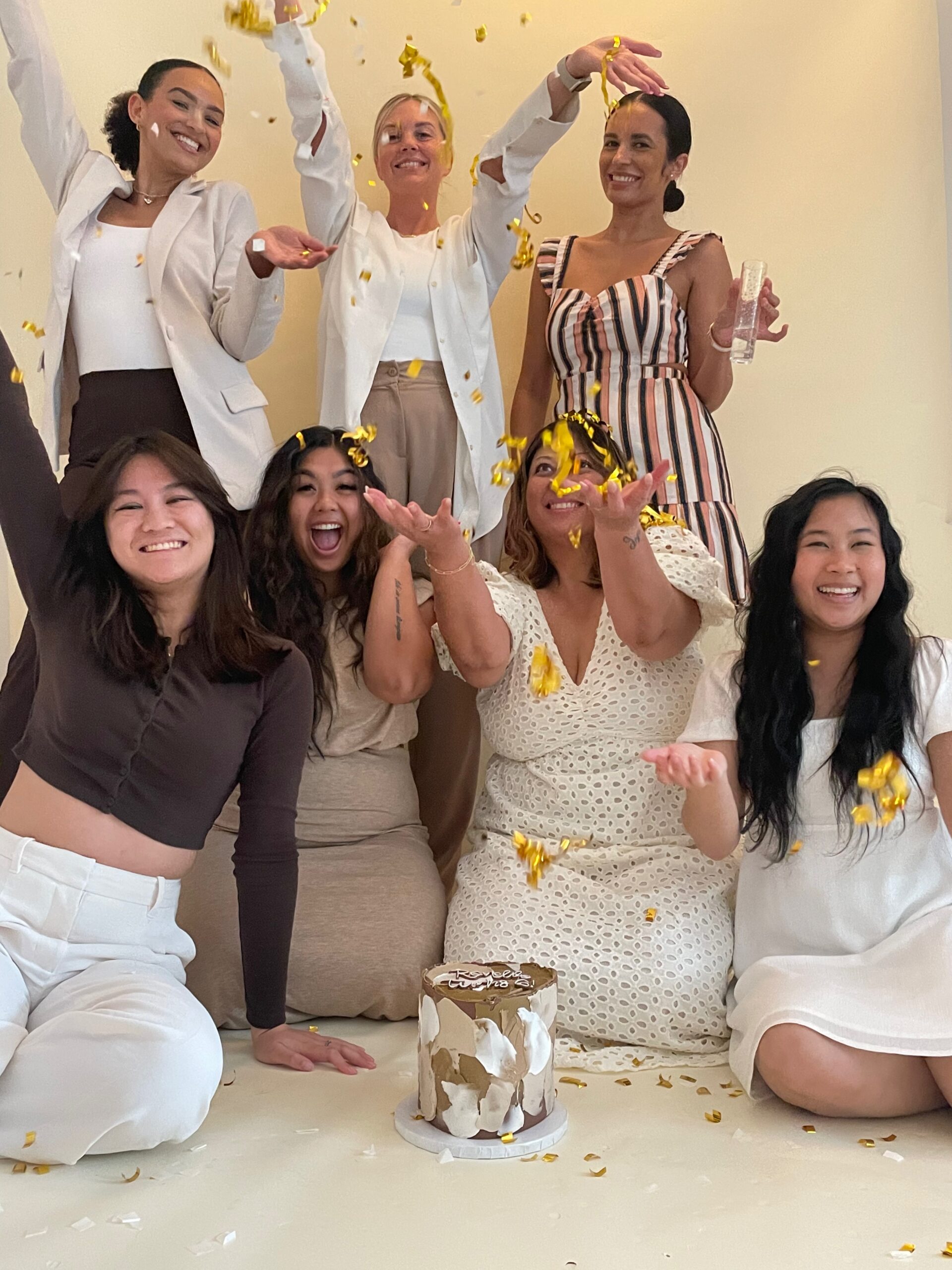 WE HAVE ALL OF YOU TO THANK FOR HOW FAR WE'VE COME! THANK YOU TO ALL OF OUR REVELLE BRIDES, PAST/PRESENT/FUTURE FOR TRUSTING US WITH YOUR DREAM DRESS AND FOR ALLOWING US TO BE PART OF YOUR SPECIAL DAY!