In-Person Bridal Consultations
Let's Get Together
Find the one at Revelle
We've worked hard to ensure that your experience at Revelle is nothing but the best. At our small yet intimate boutique, our experienced stylists are focused on helping you find THE ONE in a relaxed and stress-free setting. Even with the revised policies in place as a result of COVID-19, we will make sure that your "say yes" moment is a memorable one.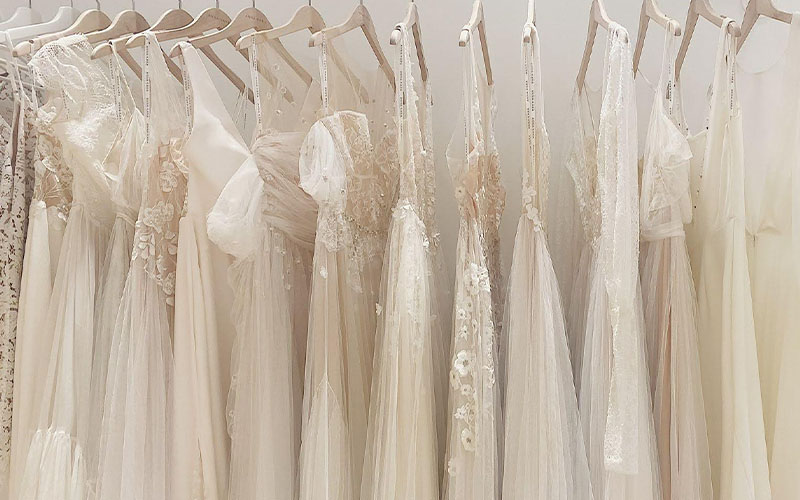 The gown collection
Our curated collection of wedding gowns feature talented indie designers from all over the globe including Australia, the USA, and Canada. We work very hard to ensure that our designer roster is exclusive to Revelle Bridal.
Browse designers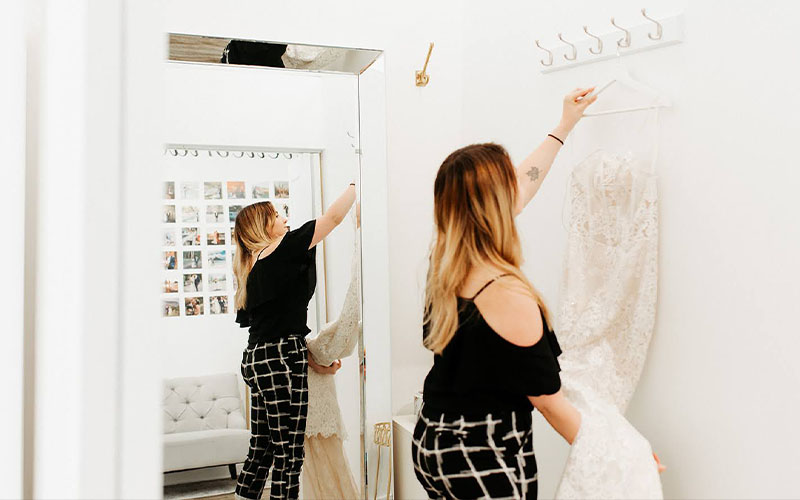 Are we the one for you?
If you're trying to figure out if you might be a Revelle bride, make sure to book a pre-consultation. A stylist will call you and help you establish if Revelle's collections are just what you're looking for.
Book Now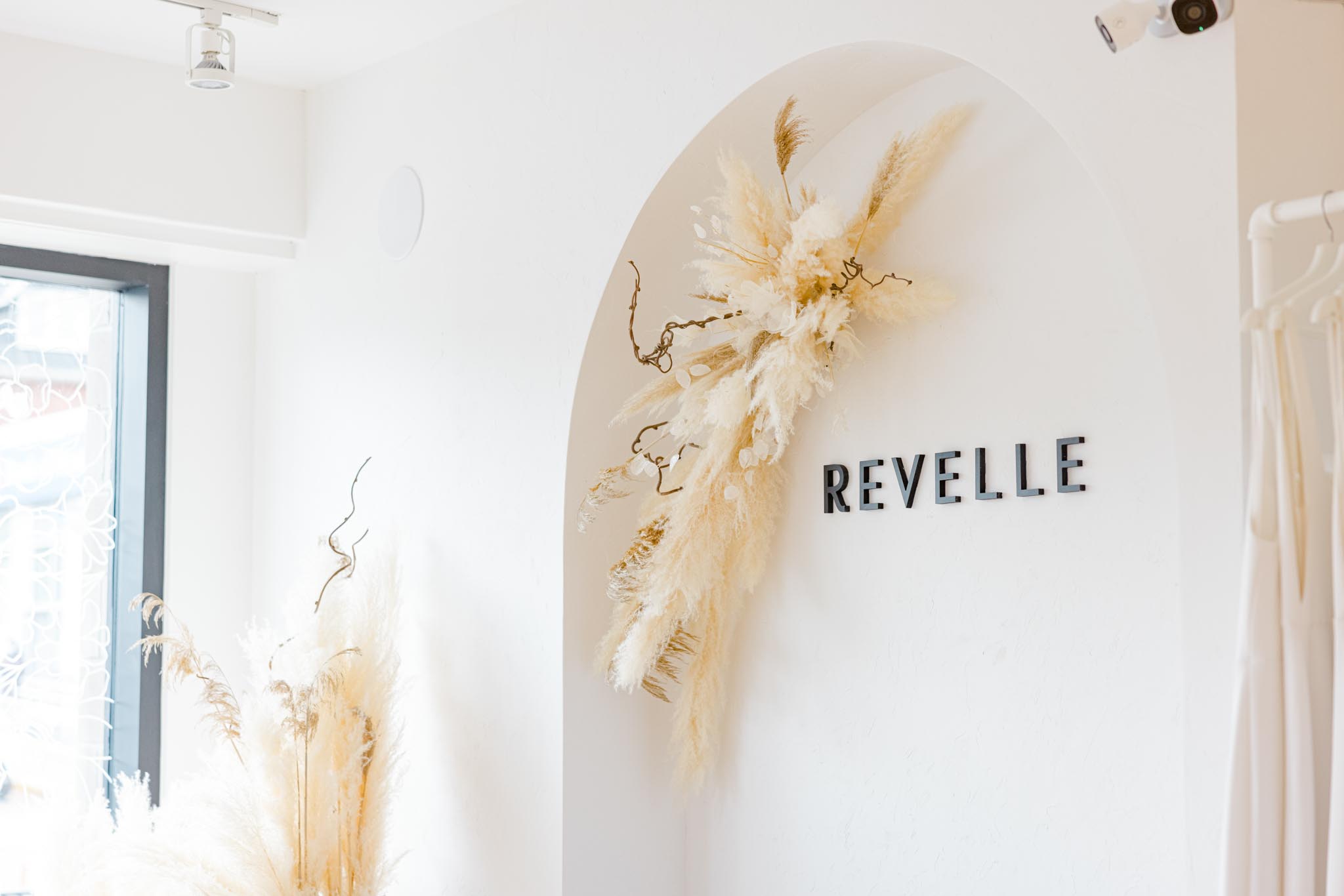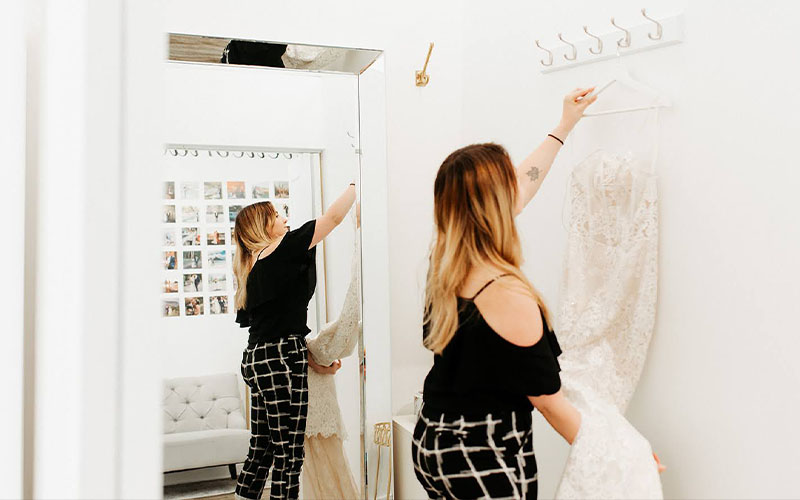 The bridal suites
Here at Revelle we have three beautifully appointed bridal suites including our BLVD Suite which is available at a nominal fee for our Luxe Bridal Consultations.
Book Now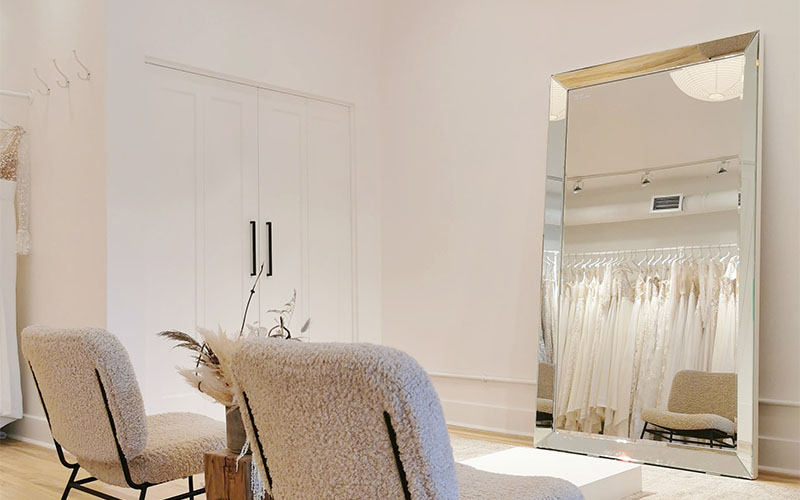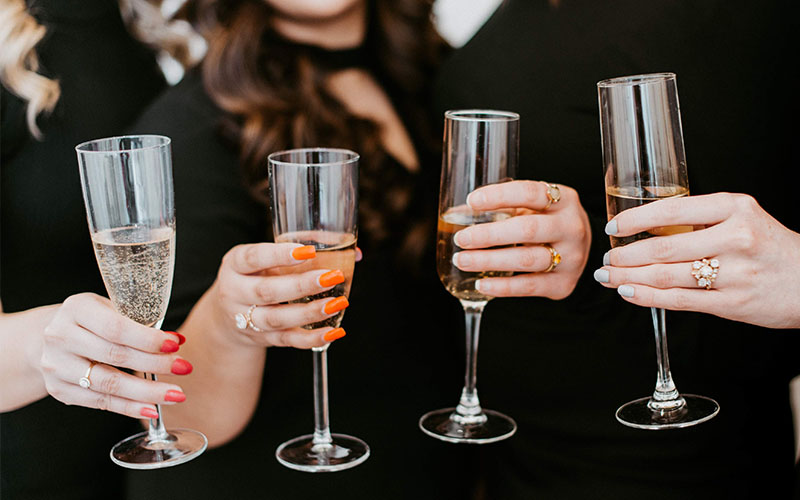 The Luxe Experience
Get ready to be treated like royalty in this exclusive appointment for brides with exquisite taste. Featuring an extended 2-hour appointment, our Signature Take-Away Box with bubbly, sweet treats or savoury bites, and exclusive access to our private BLVD suite.
More About Luxe
Shop Revelle Consultation
Say yes for less ! Come on your own, bring your bestie, your mom, or any 3 adult guests and we will help you find your dream wedding dress from our selection of off the rack sample gowns. The majority of our sample gown collection is between $700 to $2500 with savings of up to 70%. All of the gowns listed on Shop Revelle are off the rack samples which are available to take home immediately.
Book Now