NYBFW TOP TRENDS FOR 2024 BRIDES
NYC, We Miss You!
The leaves have fallen, the weather is getting colder but we're still thinking about Fall Bridal Fashion Week in New York and all the latest trends we saw and loved.
We always look forward to NYBFW because that is the time where we can connect with our current designers, meet new designers from all around the world, pick up gorgeous collections for our future Revelle brides and bring you babes along with us via our Instagram stories!
This year Earleen, founder of Revelle bridal and Marisa, our Boutique Operations Manager, were able to attend October NYBFW where they had a full week of all things bridal & NYC with appointments over at Melange De Blanc and One Fine Day & a few private showrooms to see the iconic Made with Love runway, Rish Bridal and Gabrielle Atelier & Sarah Seven + Bride showroom! They were able to scope out the newest styles from designers we carry, as well as looking for the perfect new collections to bring back to Revelle. 
So let's get into the trends they saw and what they anticipate will be a hit this upcoming year for brides.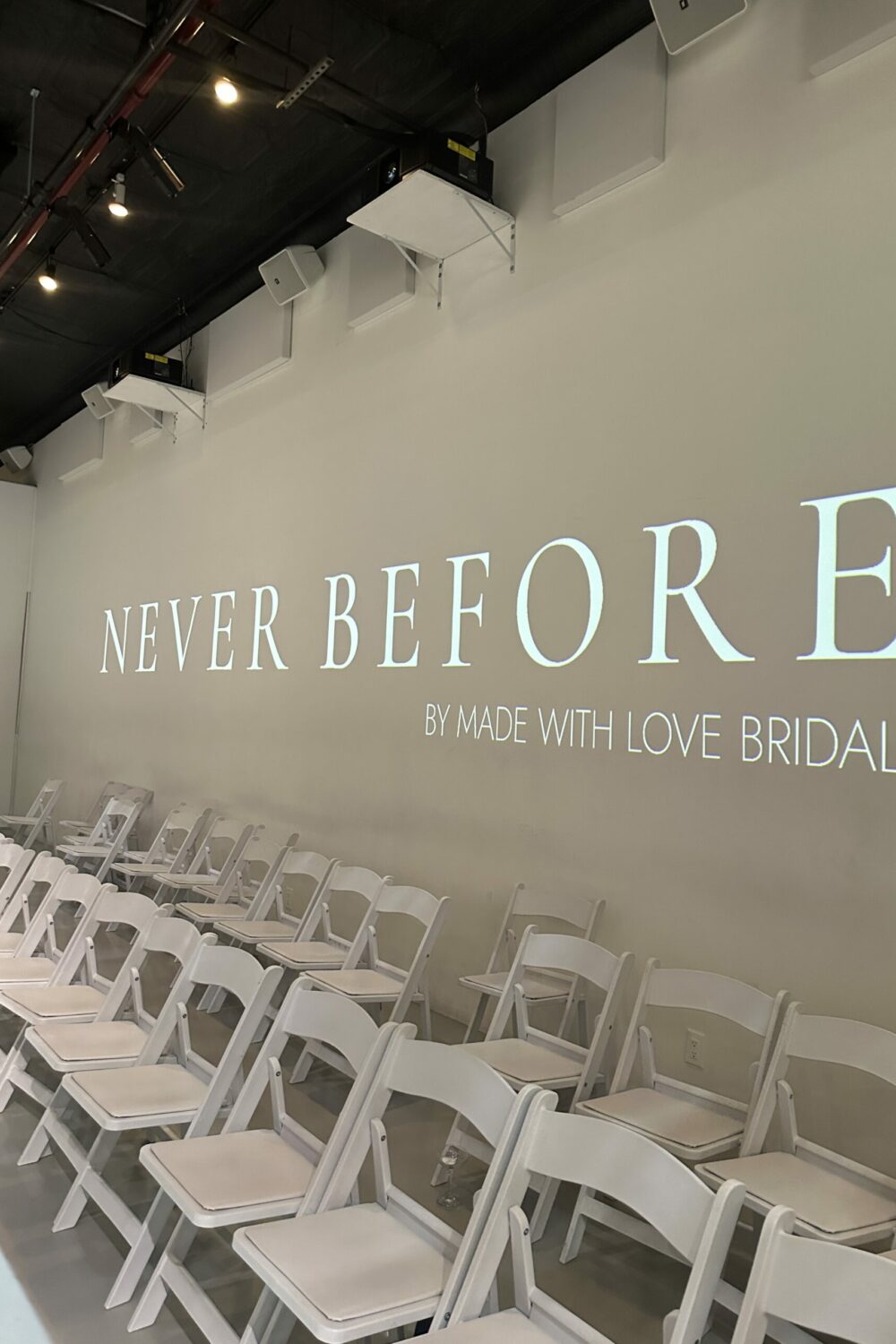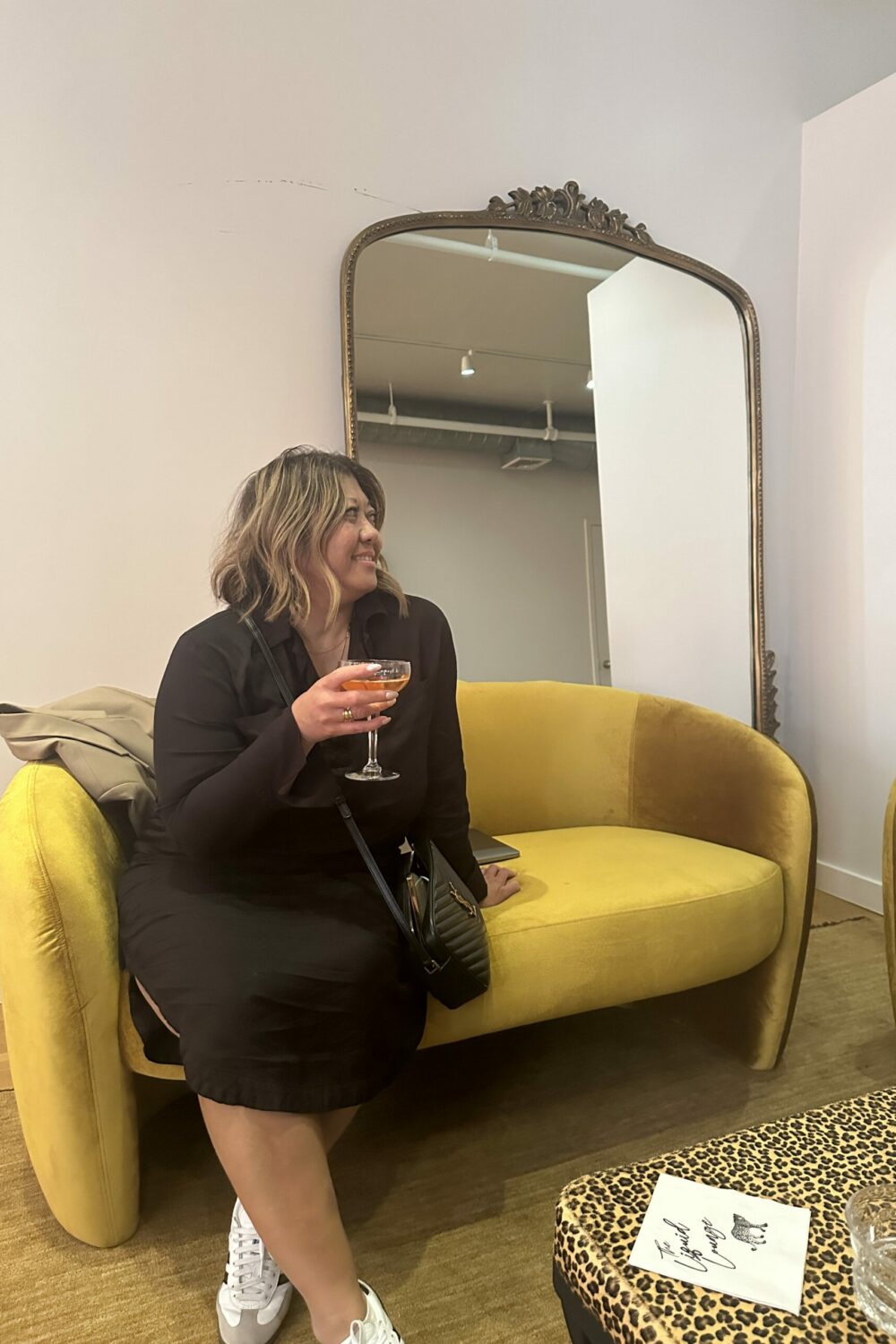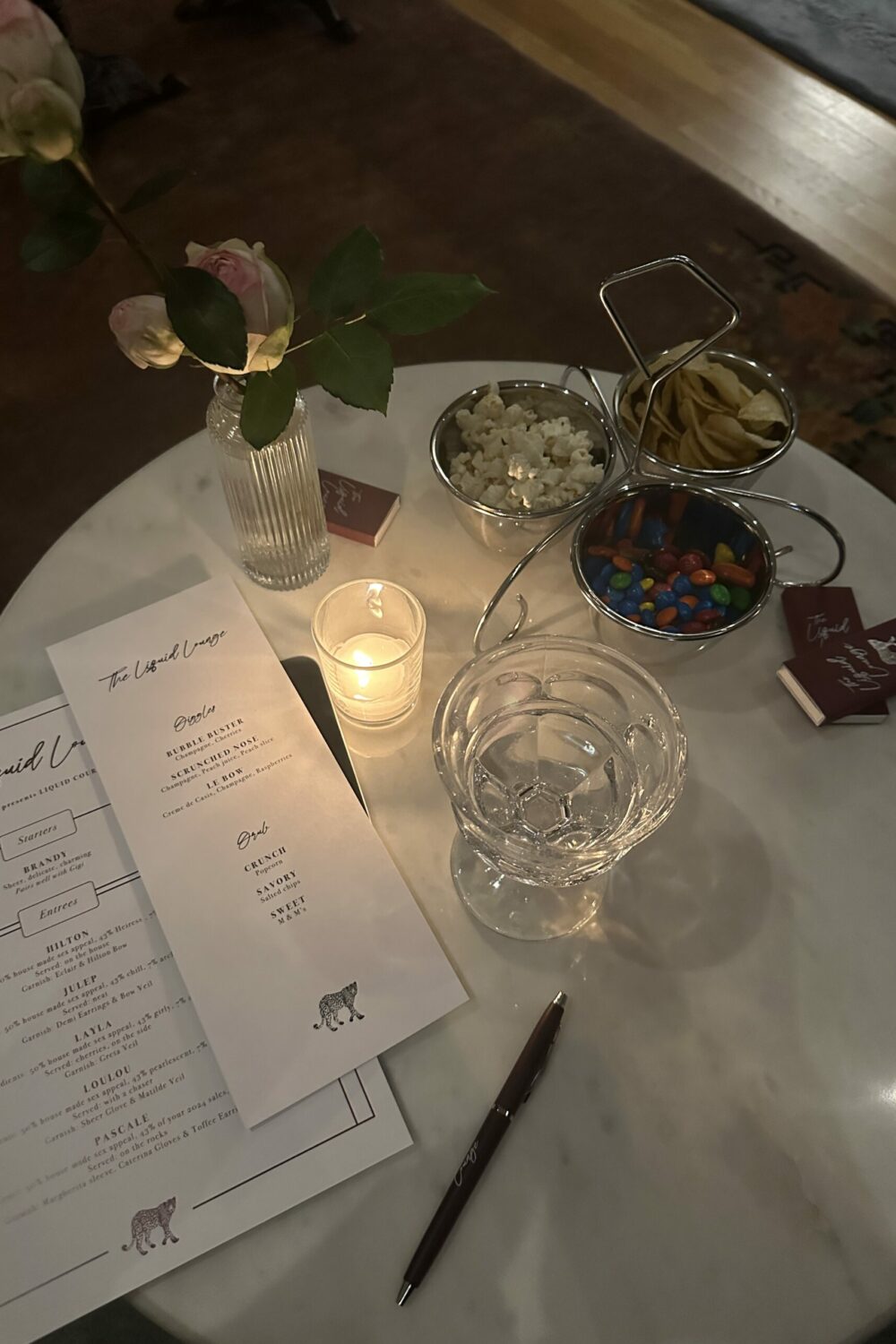 1. TEXTURE
Almost every designer we saw in New York had at least 1 gown in their collection that was made with a textured fabric. The textured jacquard fabric in the Hera Couture collection was unique and beautiful and added a touch of romance and elegance to the gown.
2. DRAPING
We saw a lot of clean, minimal gowns made from French crepe, satin, and charmeuse which are all the perfect material for draping. Whether it was a front draped neckline or some ruching on the skirt, we are in love with this trend and can't wait to show you all the gowns we're bringing back that showcase this feature!
3. VERSATILITY
It was the year of 1 dress / 2 looks and we are certainly not mad about it. Whether it was detachable sleeves, a bodice overlay or a removable overskirt, 2024 is going to see a lot of versatility in bridal styles. In fact, Made with Love released an entire new collection with every style designed to feature one option that gives the gown another look. 
4. STRAPLESS
We get so many brides telling us they don't want a strapless wedding gown, but the way strapless gowns are made these days you don't have anything to worry about. There were a lot of strapless gowns in the many designer collections and I know we are bringing a few back for that reason.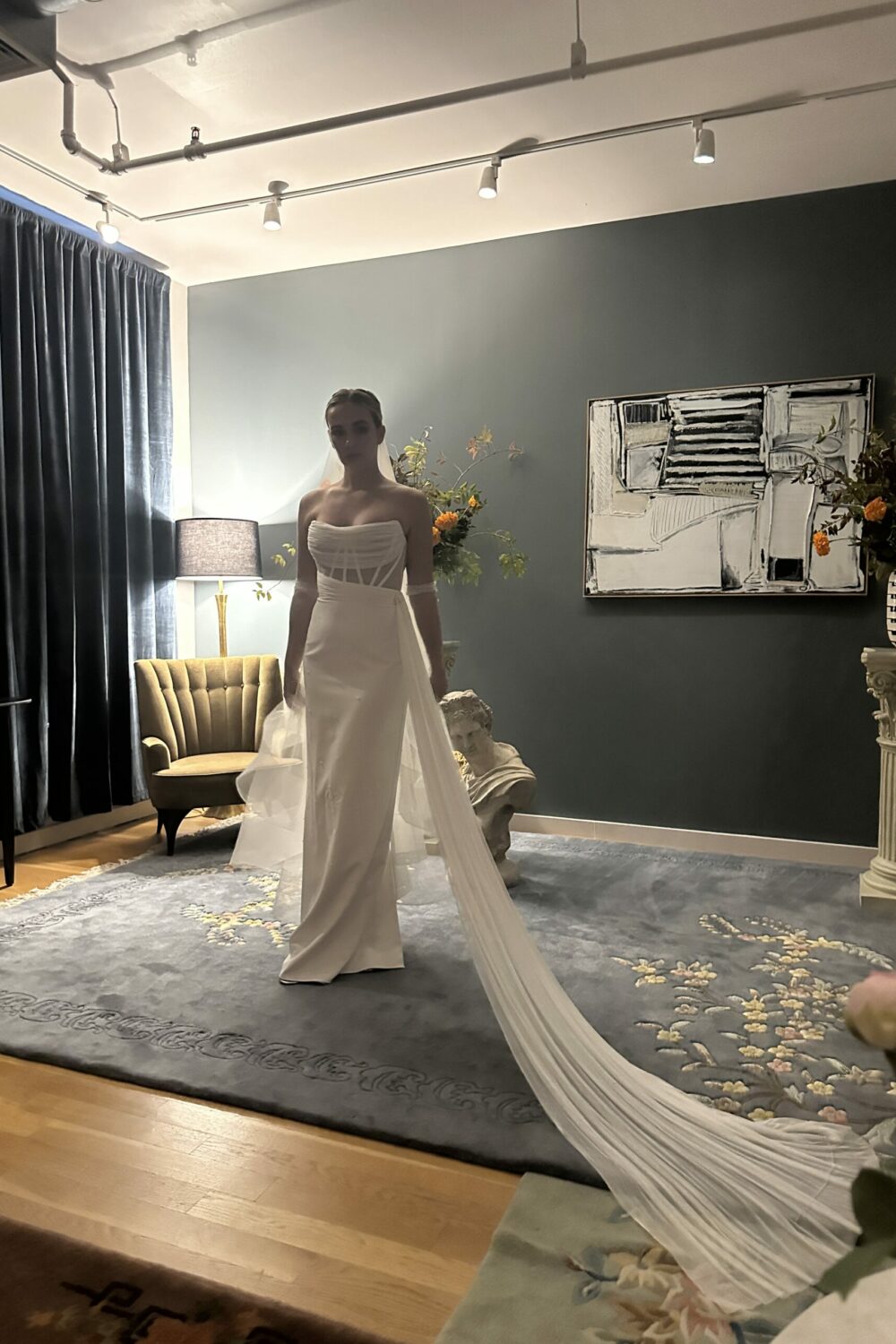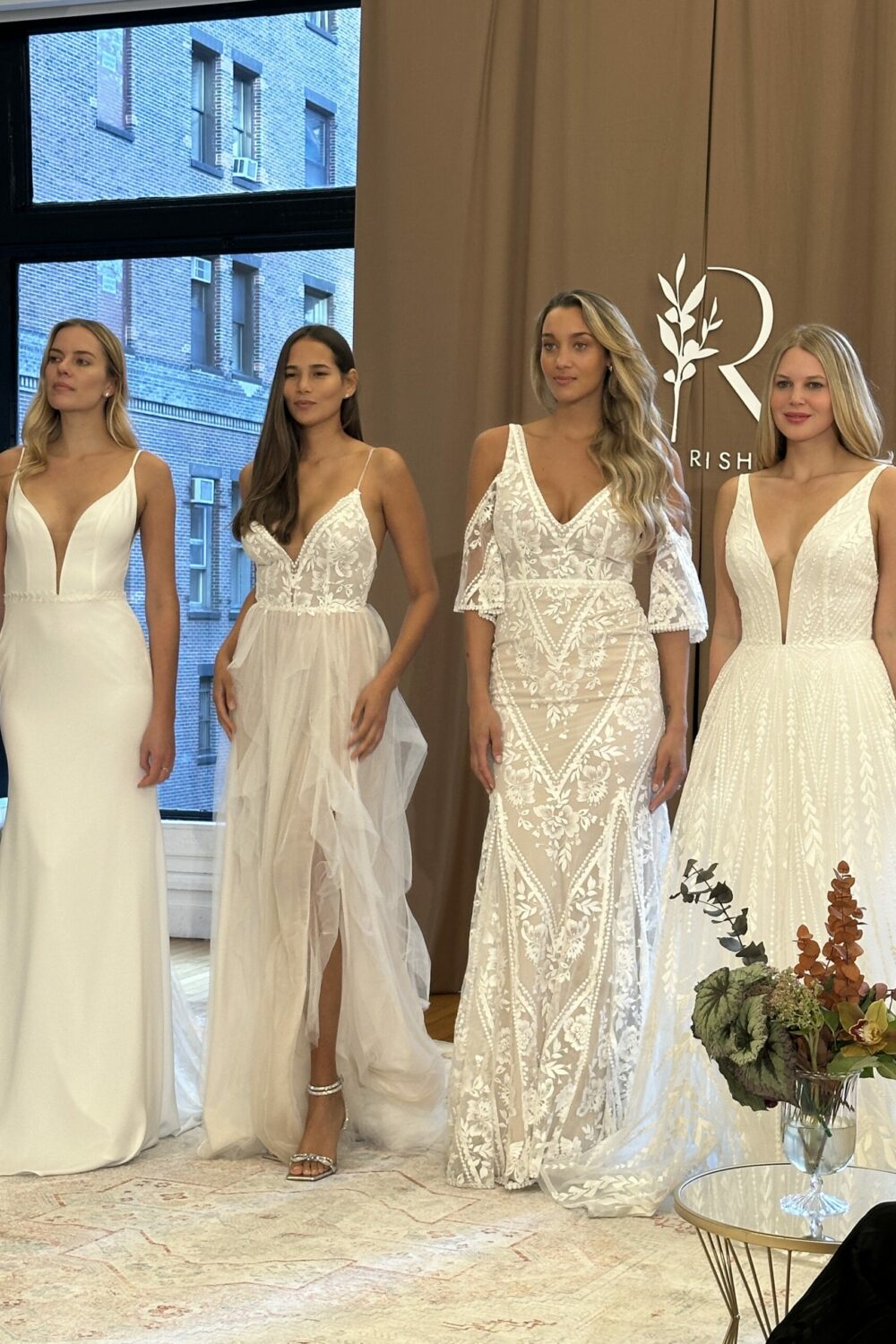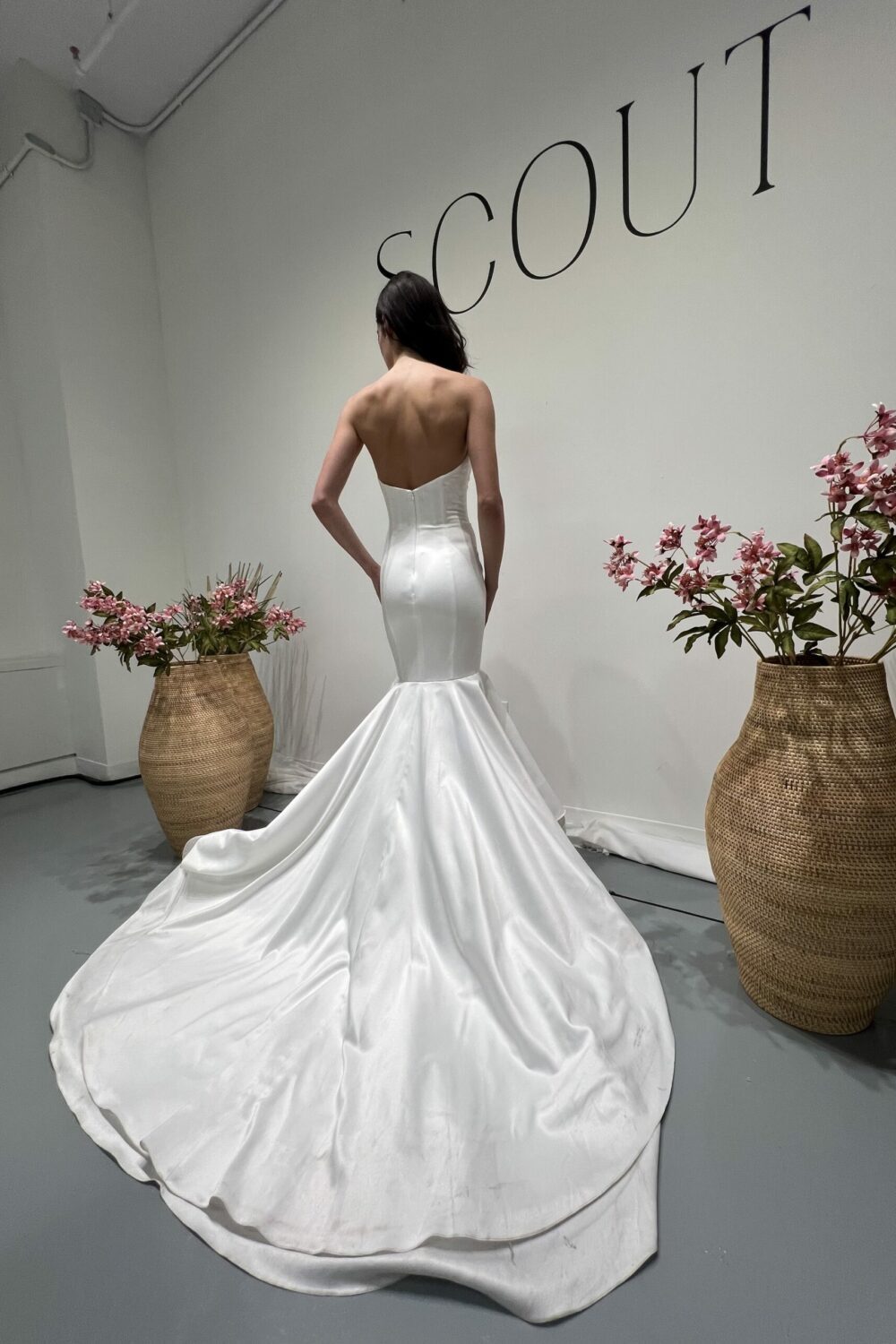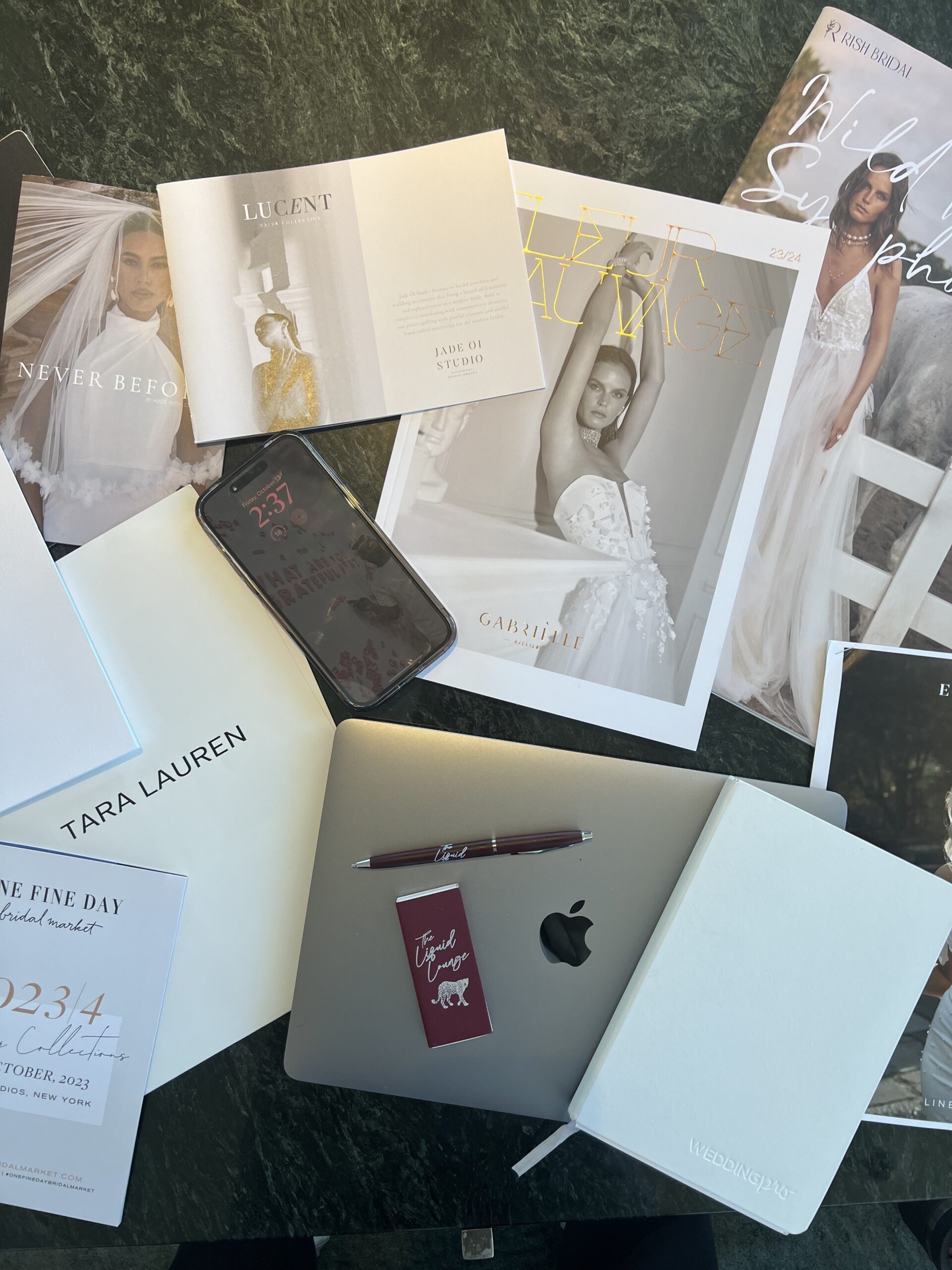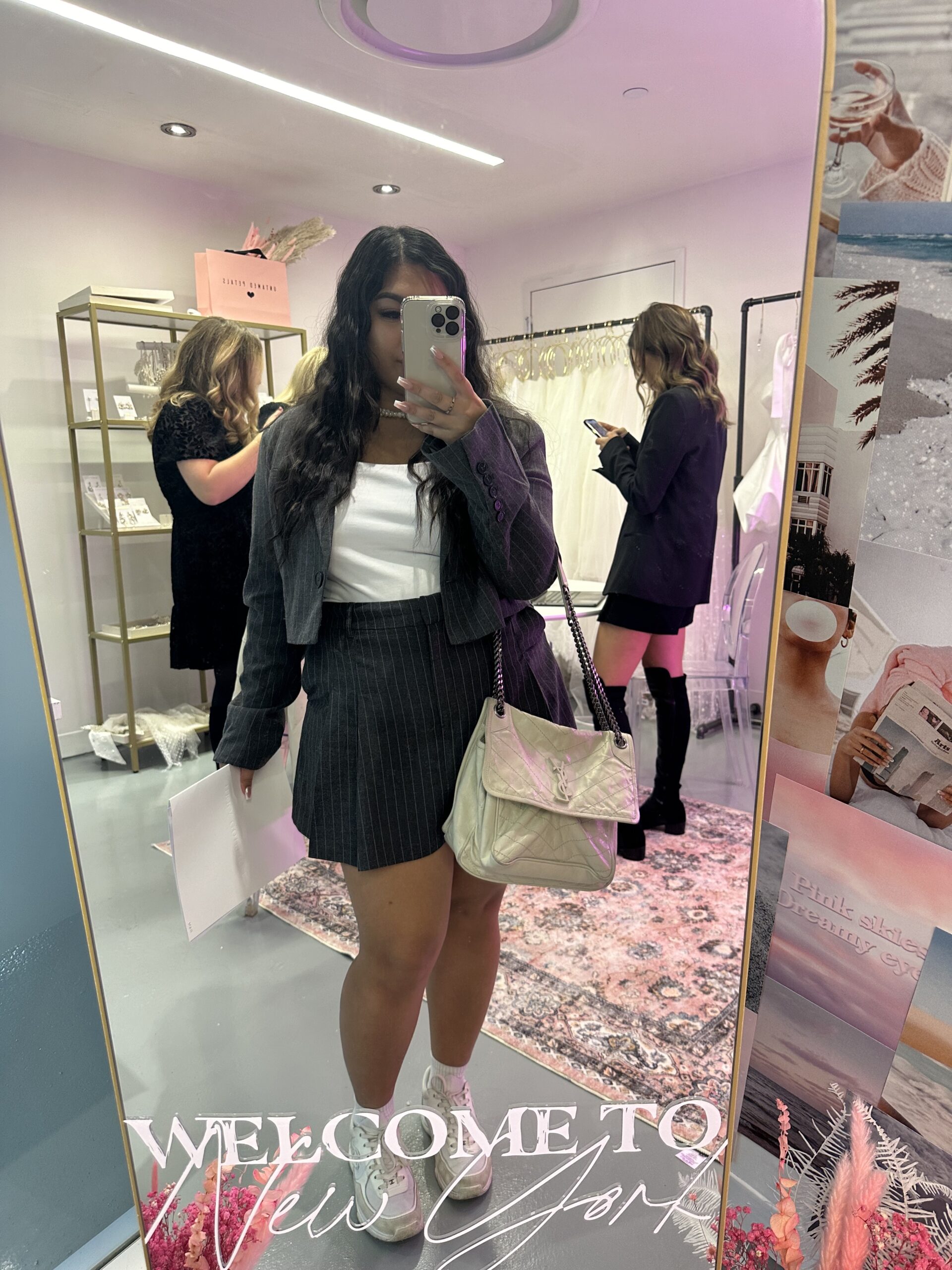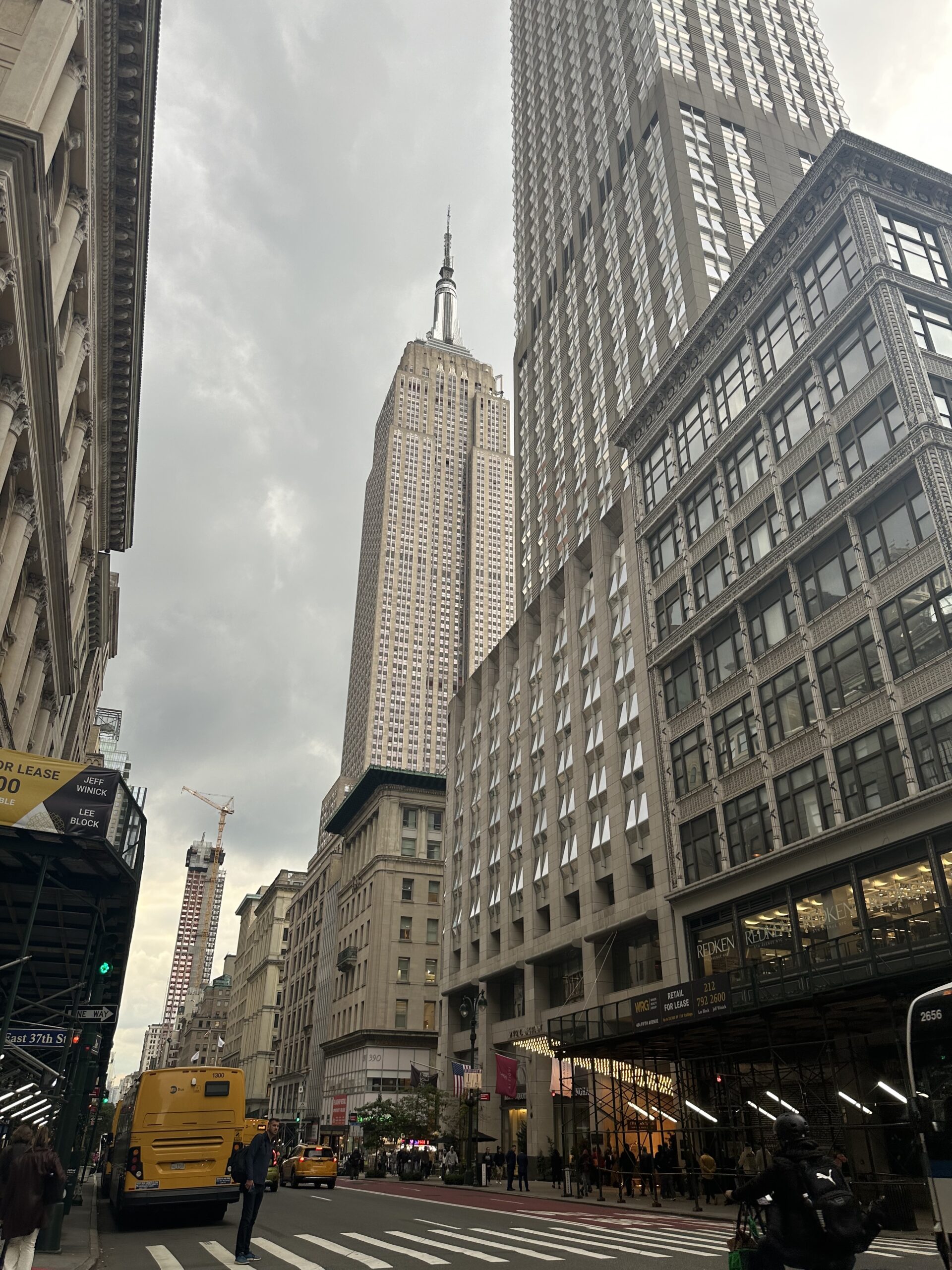 5. OVERSKIRTS
I know brides love a 2 in 1 gown and if you want the best of both worlds, you can add an overskirt to have for the ceremony and pictures then take it off for the reception and rock your fitted gown! We saw so many designers such as Hera Couture, Made with Love and Tara Lauren released overskirts that match their designs and can match any from their collection. 
6. BLING ACCESSORIES
Looking to add a bit of glam? Well, you're in luck because Made with Love released so many glitter veils, (now available at Revelle), drop veil like Sofia Richie and even glitter gloves which will go with any sparkle gown or even add to any minimal dress. Made with Love made sure to include some matching accessories to match your gown whether it has that sparkle or that lace that would perfectly match! 
7. CORSET BODICE
We noticed that the Corset look came back in last year and this did not change for bridal this market! If you want to feel supported and look sexy for your big day.. we are here for it! It doesn't look like corsets are going anywhere anytime soon! 
8. CAT EYE NECKLINES
We will be getting a lot of different neckline gowns and one of our favourites is the cat eye necklines since it looks good on every body type! It's a favourite of ours because of how romantic, flattering and edgy it is! This neckline can be found in some of our Tara Lauren & Sarah Seven gowns coming next Spring!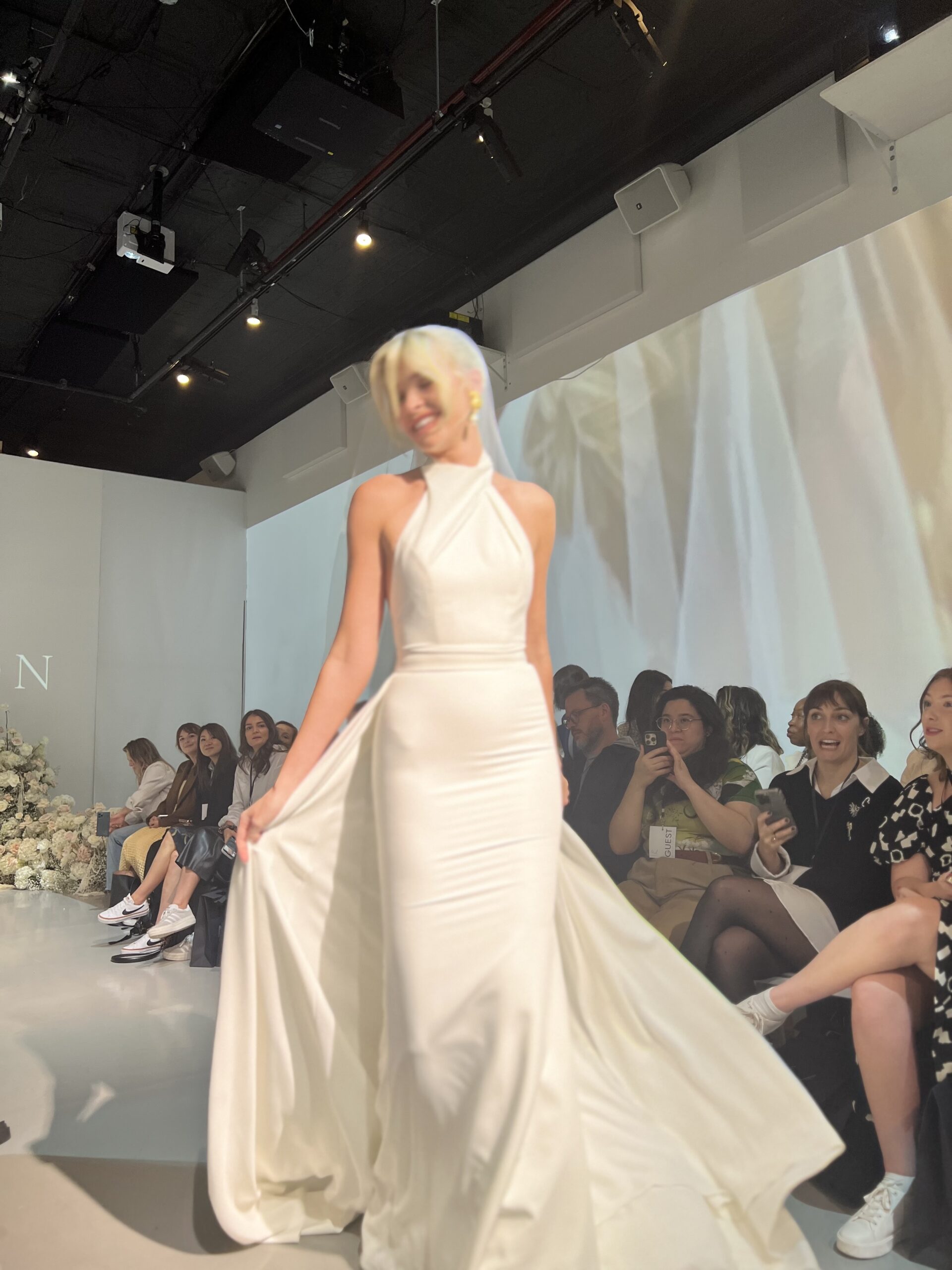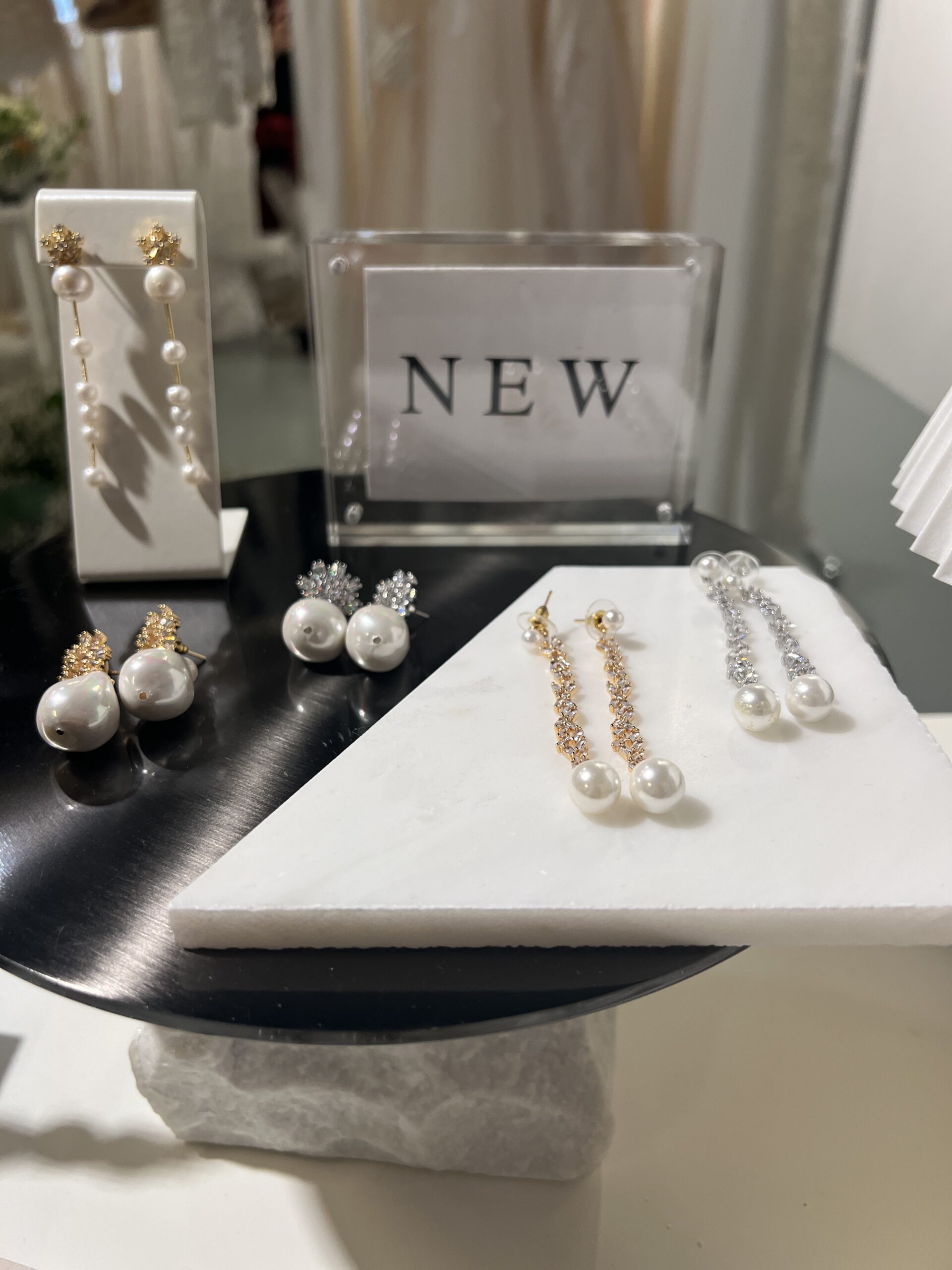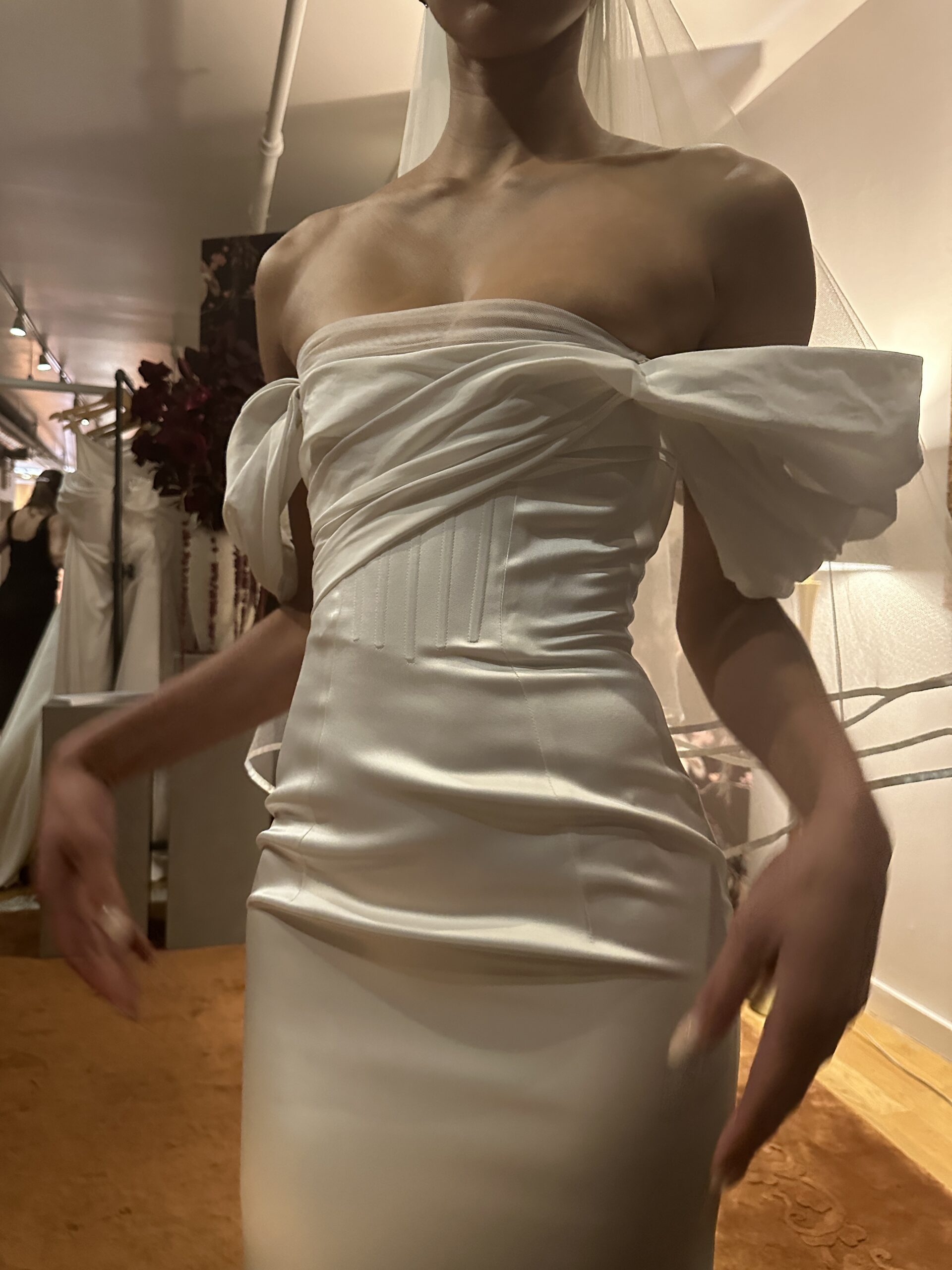 Stayed Tuned!
We always love connecting with our stockists to see what they have been working on for their next bridal collections and providing them feedback of what we also want to see for the next season!  We also enjoy connecting and meeting new and old bridal industry friends from all over the world! We are so grateful for the opportunity to have gone, and we so look forward to April Market. We have already chosen are picks for this season and we look forward to getting all the new gowns we saw over Bridal Fashion Week in the next few months! Follow us on Instagram + Pinterest to find out more information on when our new styles have arrived!