About Revelle Bridal
Our Vibe
Luxury Bridal Experience
At our luxurious yet intimate Bridal Boutique located in Ottawa, ON, we are able to offer an incredible personalized bridal experience without the stress that often accompanies the wedding dress shopping ritual. Located in Ottawa's trendy Westboro neighbourhood, our upscale Bridal Boutique provides the luxury experience that all brides deserve.
Exclusive Indie Designers
We are always on the lookout for up and coming bridal designers that fit with our aesthetic and meet our high standard of quality, workmanship and client service. After carefully reviewing a designer's attention to style and quality, we've acquired a exceptionally curated collection of Wedding Gowns, Bridal Accessories, Wedding Jewellery and more. Our impressive designer roster is comprised of talented indie designers who are exclusive to Revelle in the Ottawa-Gatineau area.
Modern AF
Bringing something unique and different to Ottawa brides is important to us. Our fashion forward wedding gowns and bridal accessories are perfect for the free-spirited, romantic, feminine bride who isn't afraid to stand out. Each gown and each accessory item that we bring to our boutique is selected with the Revelle bride in mind. The collection we carry is far from traditional and anything but basic. Think fresh, edgy, boho, and modern AF.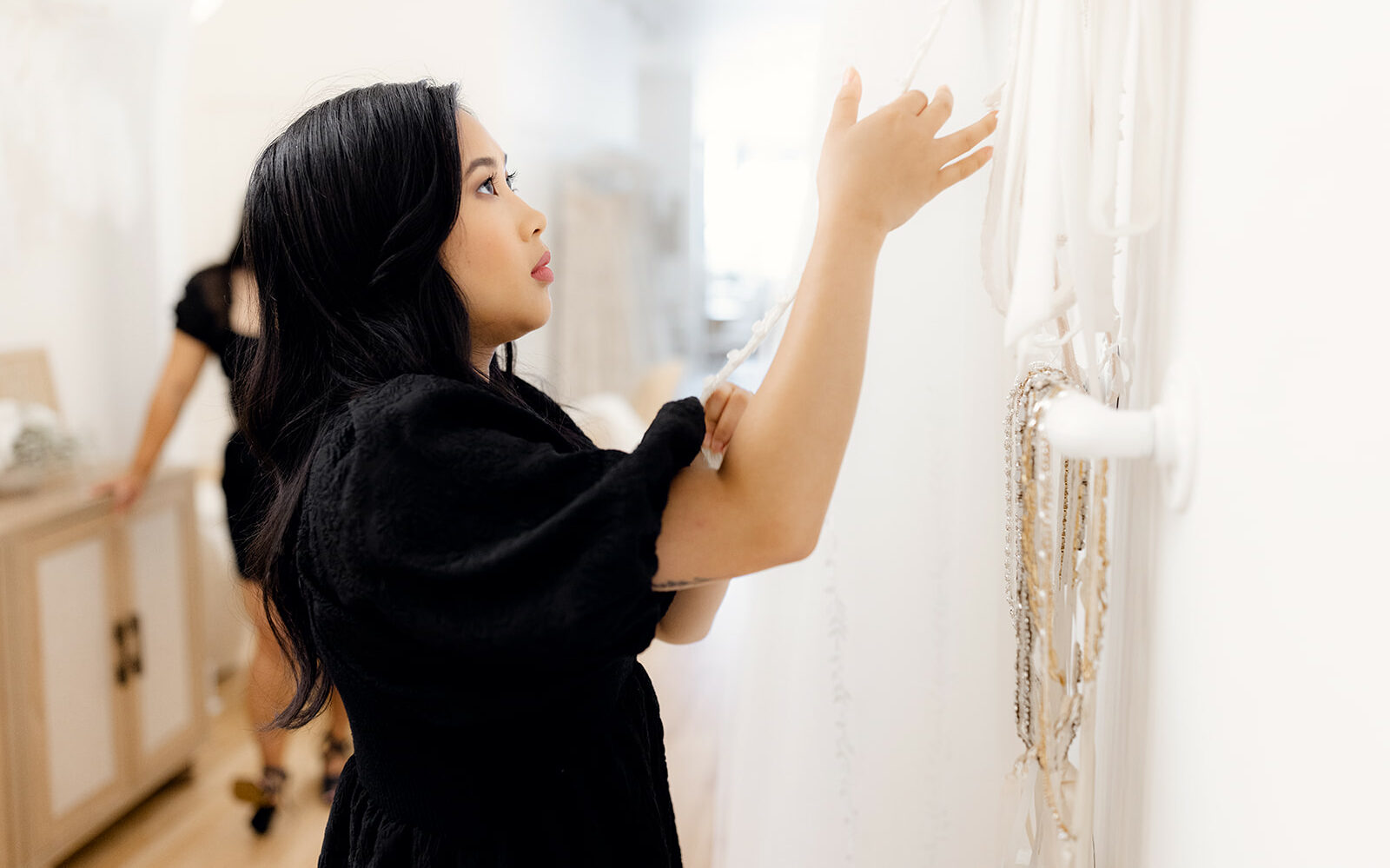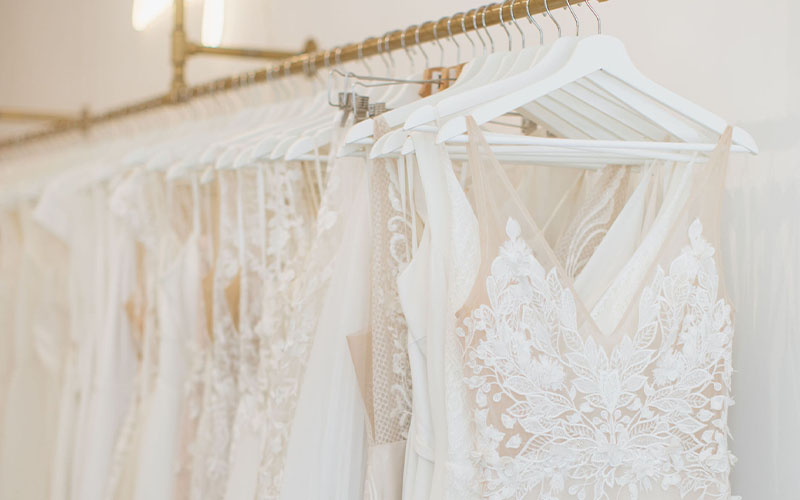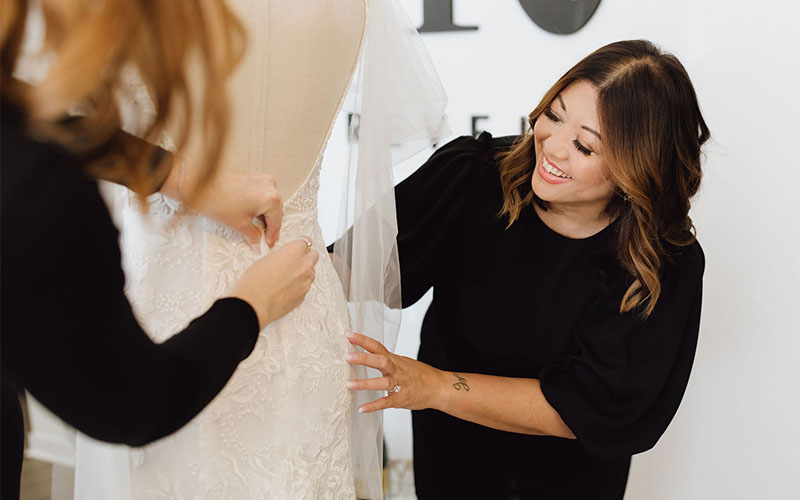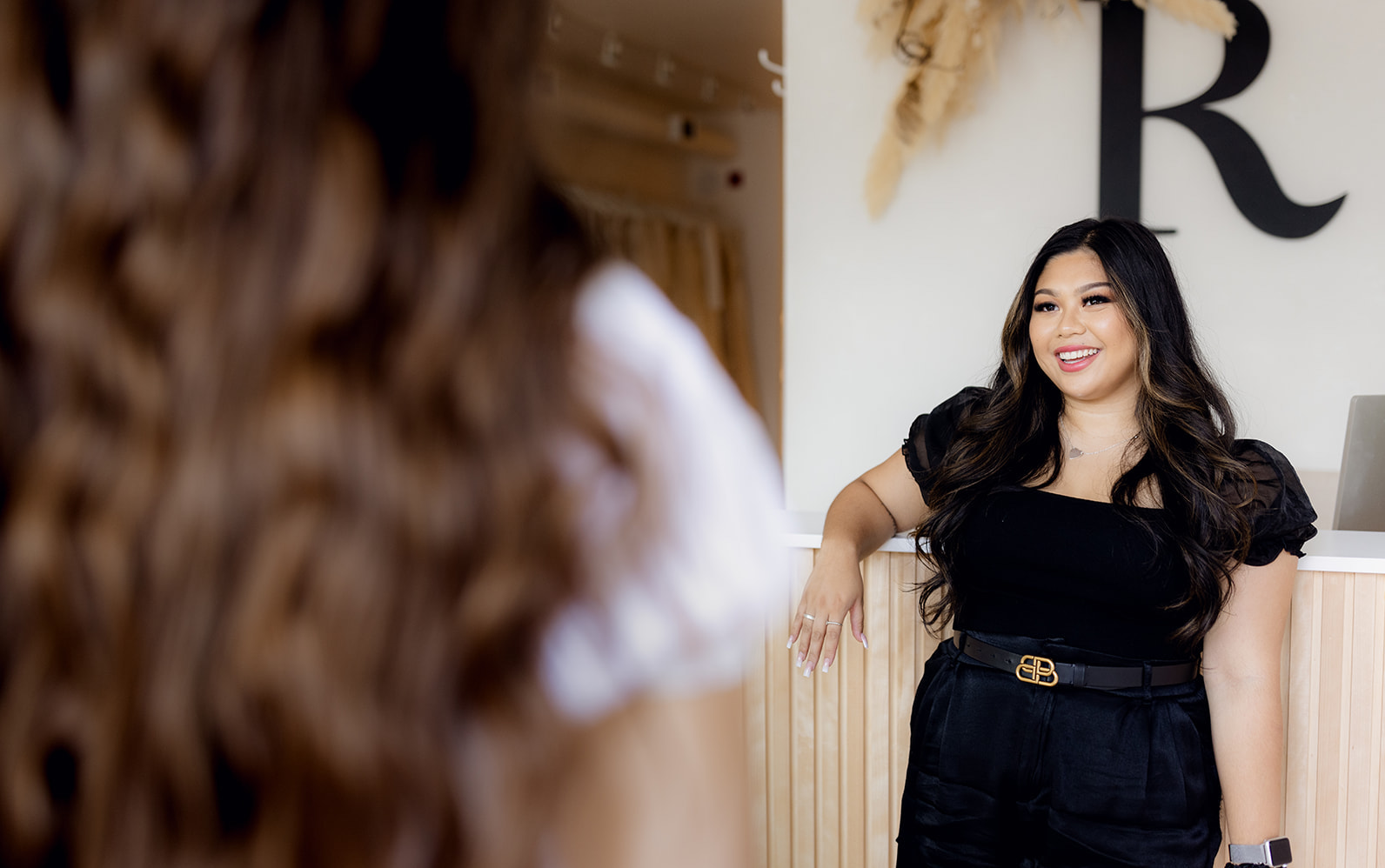 We can't wait to meet you!
Our experienced team of Bridal Stylists are dedicated to creating special experiences and Instagrammable moments that will make your wedding dress shopping experience memorable.
Meet Our Stylists
Take a virtual tour!
Check out what's expecting you behind our doors by taking this 3D virtual tour of Revelle.
Take the Tour