About Revelle Bridal
Our Services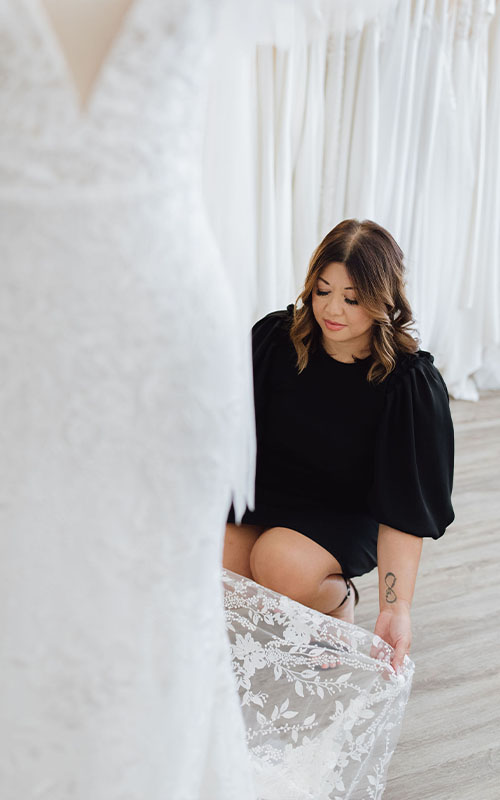 Bridal Consultation
Come on your own, bring your bestie, your mom, or any 3 adult guests and we will help you find your dream wedding dress during this 90 minute appointment. Our bridal collections range in price from $2500 – $6500 with most of our dresses priced between $2750 – $3750. If your budget is under $2,500, please contact us by email or phone to discuss your options.
Bridal Follow Up
You've slept on it and finally narrowed it down to a couple favourites and now you want to come back for another try-on. Bring back the same (or different) bride squad to help make your decision that much easier and your bridal stylist will make sure you have something to celebrate.
The Luxe Bridal Experience
For brides looking to bring in a larger party and be treated like royalty, check out our Luxe Appointments.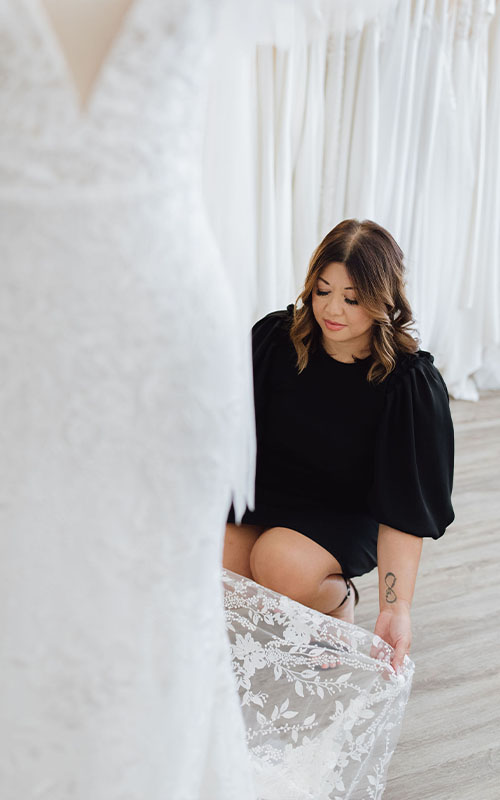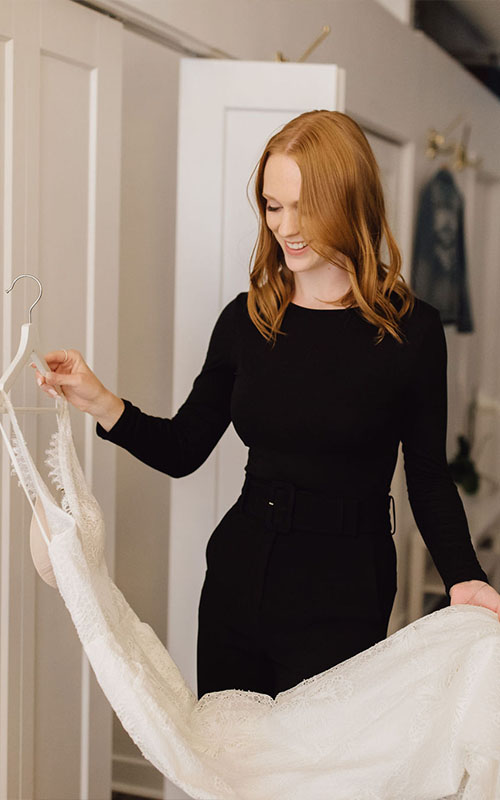 Virtual Bridal Consultation
During this 45 minute virtual bridal consultation you can join us from the comfort of your own home or wherever you can participate in a Zoom meeting. We will discuss your style preferences, designer options and help you find a gown that is in line with your wedding day vision.
Virtual Follow Up
This is your 2nd Virtual Appointment with your stylist where you've opted for our Try At Home Service. During your virtual follow-up consultation you can try on a few of your favourites while your stylist is there virtually to answer specific questions, discuss customization options, offer sizing tips or provide styling advice. This is when you get to say yes virtually!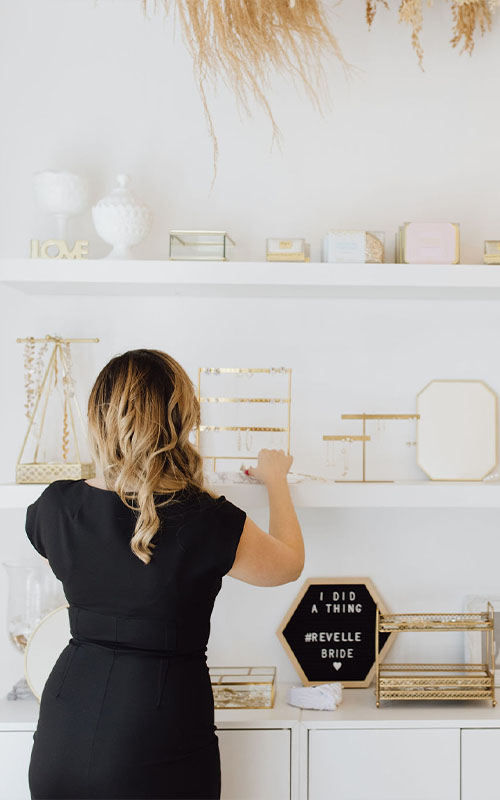 Accessories Styling
You have the dress and now it's time to complete your wedding day look! Whether you purchased your dress at Revelle or not, we will help you style your bridal look with our lovely in-house accessories including veils, hairpieces, sashes, jewellery and more. During this 30 minute appointment, you can choose to have a fitting room available for you so you can try on your dress and shoes to get the full look. Alternatively, if you decide not to bring your dress we can simply show you our extensive collection in The Accessory Bar.
Virtual Accessories Consultation
During your 30 minute Virtual Accessories Consultation, we will show you various accessories that can be paired with your dress but this time over a Zoom meeting. If you are a Revelle Bride we will put your dress on a mannequin, share a few options for accessories and finalize your choices.