Been coveting one of our designers? Attend a trunk show!
Trunk shows are when our exclusive designers send a selection of their newest dresses to us for a weekend (or two) and gives brides-to-be a chance to try on styles that we may not normally carry in our current collection. From time to time, we also host trunk shows with new designers that we don't currently carry and this gives brides the opportunity to view a brand new designer. Some trunk shows even come with special pricing that allows you to save when ordering your dress during the trunk show period.  If you've been following a particular designer and want to try this season's dresses, this is your chance ! Book your bridal consultation during a trunk show!
Want to get advanced notice of our trunk show schedule, be sure to sign up for the Revelle Insider Newsletter or follow us on Instagram to get all the deets !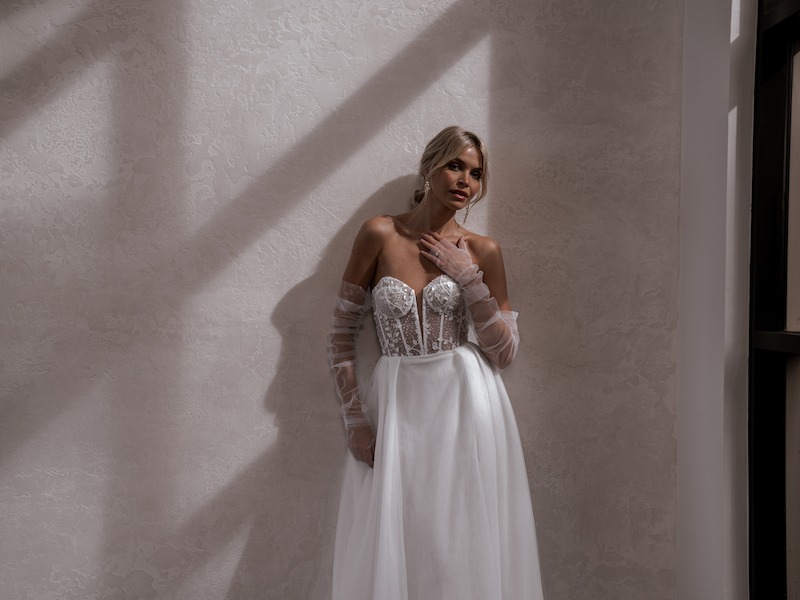 October 25 - November 12, 2023
Made With Love Designer Spotlight
Our best selling designer, Made With Love from Australia features daring necklines, low backs, luxurious laces and fabrics and gorgeous silhouettes that appeal to the bride who's not afraid to be the centre of attention. All MWL gowns are made to order focusing comfort and shape and each gown is handcrafted to reflect he bride wearing the gown. During this two week Designer Spotlight on Made With Love, you will receive promotional pricing on all special order gowns as well as a few surprises to celebrate saying yes to your dream dress. As this event will fill up quickly, we recommend booking early !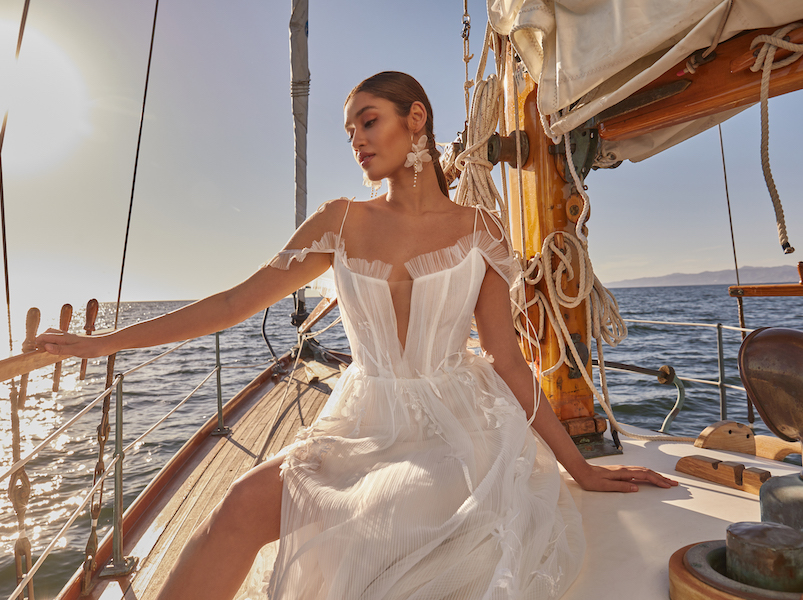 November 10 - November 19, 2023
Tara Lauren Designer Spotlight
Tara Lauren is a Los Angeles based bridal brand that embodies a romantic, fresh, elevated bohemian aesthetic designed for today's adventurous modern bride. Co-founding sisters Tara & Shaina aim to evoke the beauty of effortless style while preserving an expressed luxe vision and they are the sweetest people you will ever meet. The two-week designer spotlight will feature gowns from their latest collections and all special orders placed during this time frame will be 10% off. If you've been eyeing a Tara Lauren gown, this is the time to say yes to your dress.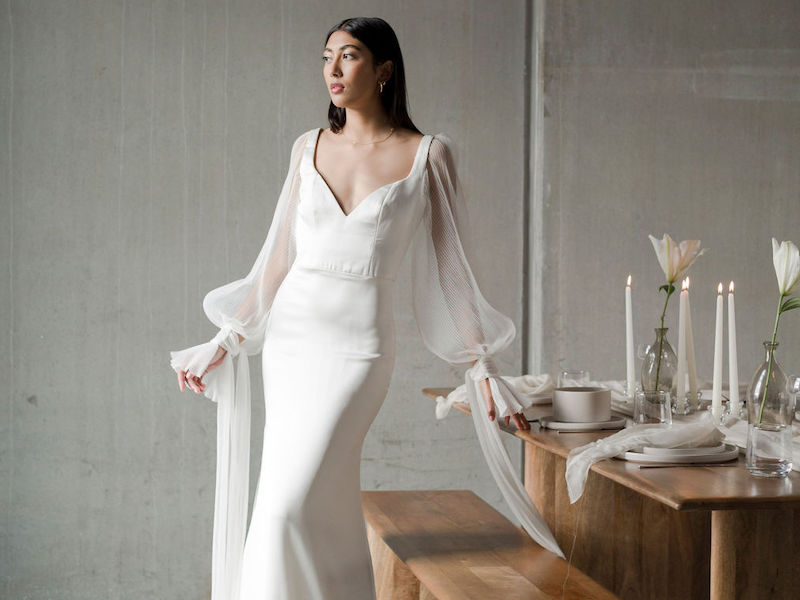 November 17 - November 26, 2023
Aesling Trunk Show
Aesling is one of three Canadian brands under the Oremony brand that we carry here at Revelle. Aesling designs minimal wedding dresses for the bride who wants sleek simplicity. Made in Canada, each Assessing dress is hand-cut and made to order by a Vancouver based team of skilled technicians and is inspired by form + architecture. If supporting Canadian based designers is important to you, you will definitely want to attend this trunk show. Gowns from Aesling's most recent collection will be here along with their best-sellers and if you do happen to find your dream dress during the trunk show, you will receive 10% off your special order.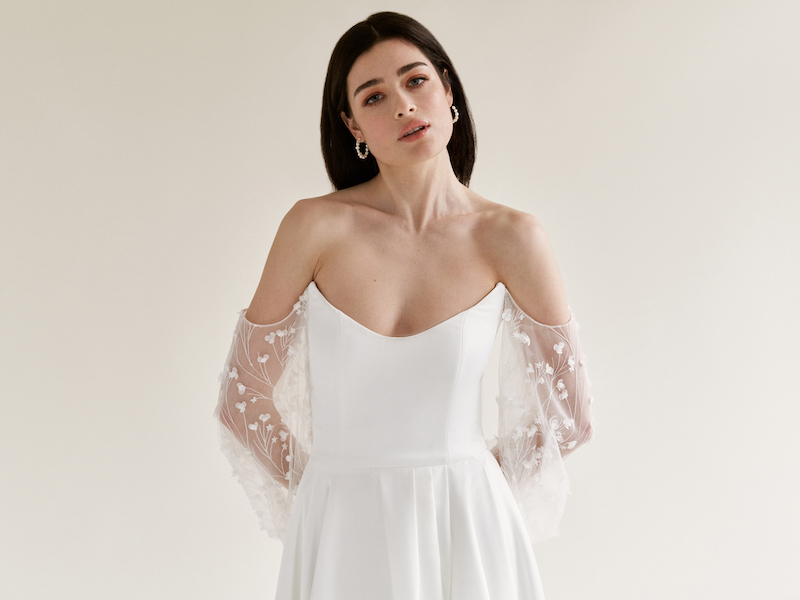 December 1 - December 10, 2023
Truvelle Trunk Show
We're starting off December with another Canadian designer and it's the one that started the Oremony brand over a decade ago. Founded by the talented Gaby Bayona, Truvelle wedding gowns are comfortable and effortless and feature A-line skirts made from a variety of quality fabrics sourced from around the world. Truvelle gowns are for the alternative bride who wants to have fun on her wedding day and look good doing so ! The two week trunk show will feature Truvelle's latest collection as well as best-sellers. All special orders placed during the trunk show will receive 10% off so book your spot soon !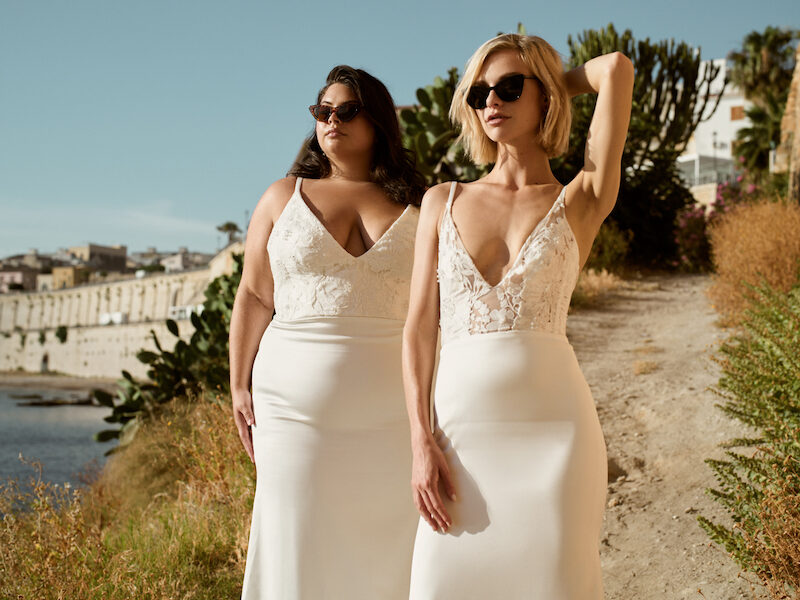 December 15 - December 31, 2023
Laudae Trunk Show
Our last trunk show of 2023 is also the last of the Oremony brand and we're so excited to host Laudae's gorgeous gowns at Revelle. Made in Canada, Laudae features bold laces double satin lining, low backs, long trains and a variety of necklines to suit every bride. All Laudae gowns feature form-fitting skirts and are available in a variety of sizes. The trunk show will feature Laudae's most recent collection of gowns plus best-sellers and all special orders placed during this period will receive 10% off. If you are a 2024 bride and want to secure your gown before the end of the year, this is your chance.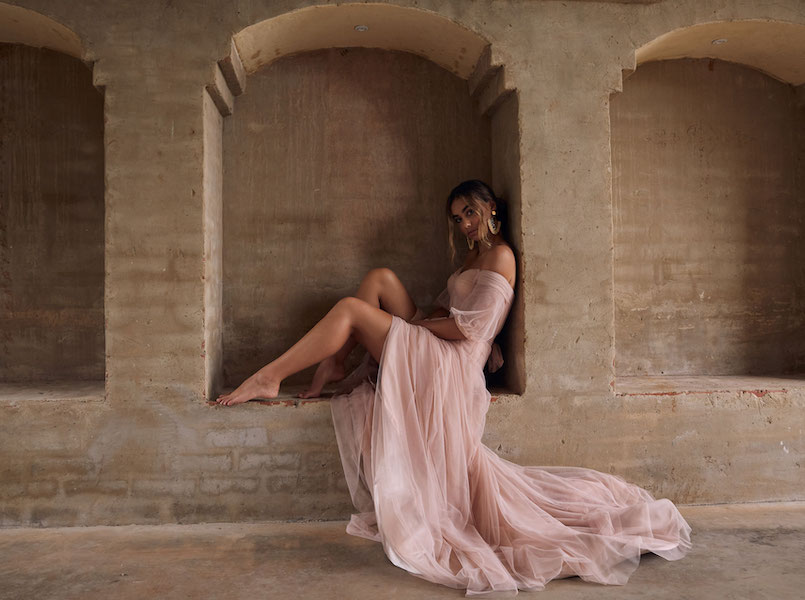 January 19 - January 28, 2024
Evie Young Trunk Show
Based in Australia, Evie Young wedding gowns are designed for the bride that stands boldly in individuality and who confidently lives as she is. A label of modern contemporary bridal gowns that embody synergy and femininity. A collective fusion of polar design elements and style, harmoniously representative of the women who wear them. We will be receiving their newest 2023/2024 collection and best sellers!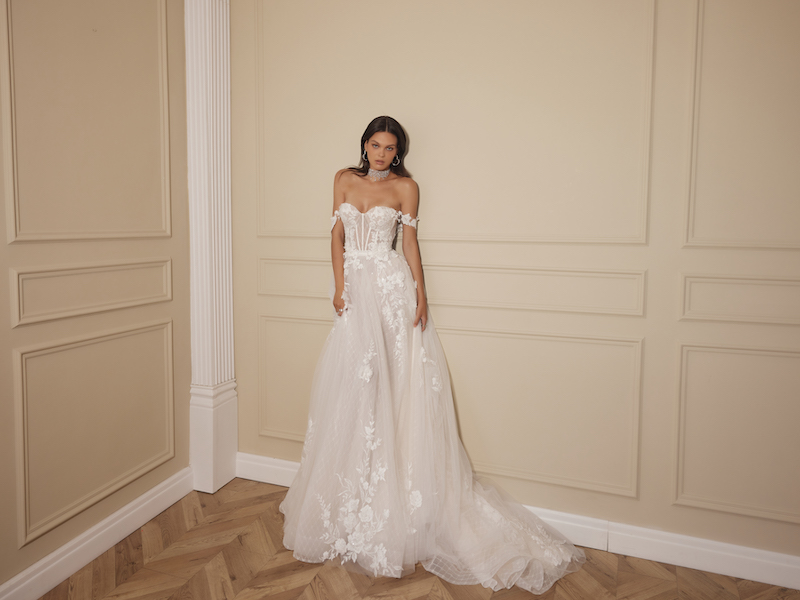 February 2 - February 11
Gabrielle Designer Spotlight
Based in Israel, Gabrielle Atelier is from the same design house that brings us Rish Bridal. Featuring luxurious laces, sexy silhouettes and the same high-end quality as Rish, Gabrielle gowns are for the bride with sophisticated taste. Gabrielle's inaugural collection, Soleil, will be at Revelle for a two week period during which all special orders will be 10% off.
February 02 - February 18
Rish Trunk Show
Rish offers bridal gowns that exude an element of delicate romance, bohemian whimsy and the perfect touch of glamour and are perfect for the adventurous bride who dares to be different. Rish Bridal's brand new Wild Heart Symphony Collection will all be here to try on for two weeks this winter and all brides who order their Rish gown during the trunk show will receive 10% off.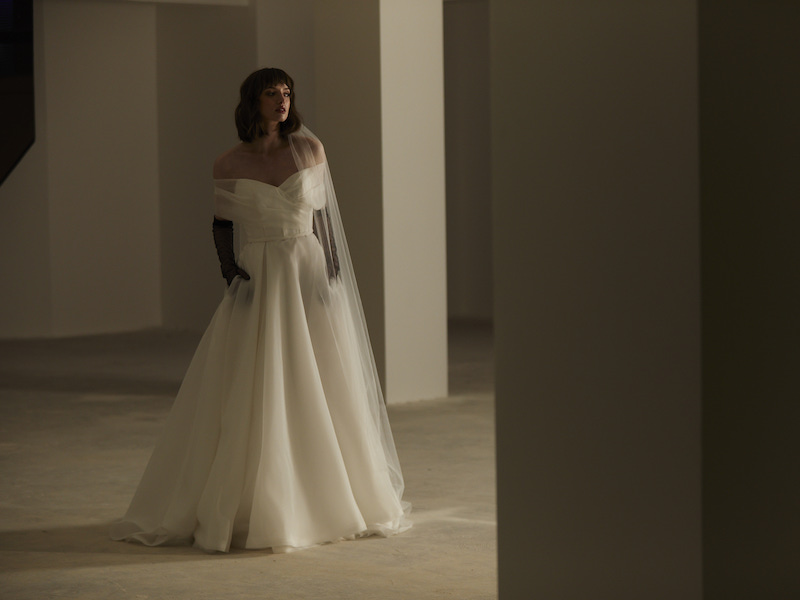 April 19 - April 28, 2024
Hera Couture Trunk Show
Based in New Zealand, Hera Couture was established by lead designer, Katie Yeung. Today, Hera Couture is cherished internationally by brides who appreciate timeless design and luxurious quality. Every dress is created with a real woman in mind, a woman who deserves to be her most beautiful self on her wedding day. This trunk show will feature gowns from their Royal Rebel + Gold Hearts collections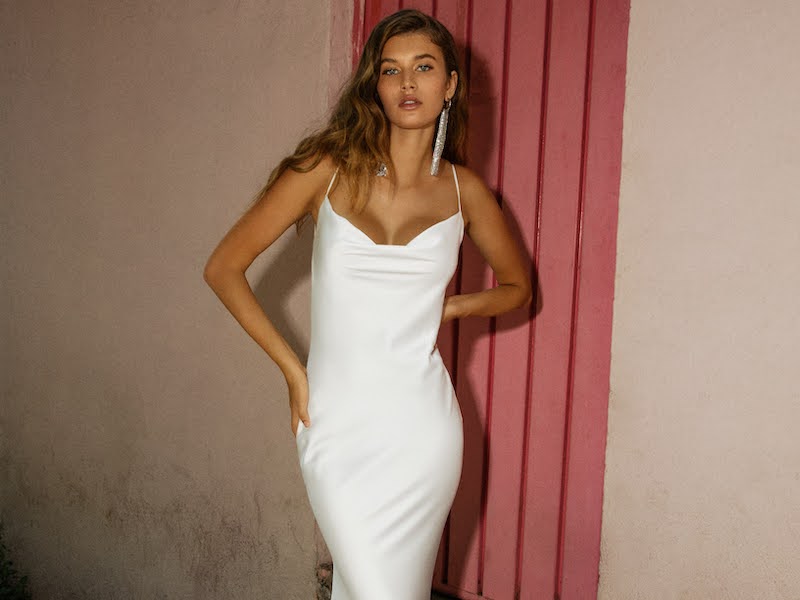 May 3 - May 12, 2024
Scout Trunk Show
Scout Bridal is brought to you by the same design house behind Sarah Seven. Made with care in New York City, Scout considers sustainability at every step, from planting a tree when you say "yes" to a Scout gown to 100% sustainable packaging when your gown is delivered to seeded wildflower tags that can be planted. Scout gowns are a statement of simplicity, made for every bride to feel good in and to be cherished.