Been coveting one of our designers? Attend a trunk show!
Trunk shows are when our exclusive designers send a selection of their newest dresses to us for a weekend (or two) and gives brides-to-be a chance to try on styles that we may not normally carry in our current collection. From time to time, we also host trunk shows with new designers that we don't currently carry and this gives brides the opportunity to view a brand new designer. Some trunk shows even come with special pricing that allows you to save when ordering your dress during the trunk show period.  If you've been following a particular designer and want to try this season's dresses, this is your chance ! Book your bridal consultation during a trunk show!
Want to get advanced notice of our trunk show schedule, be sure to sign up for the Revelle Insider Newsletter or follow us on Instagram to get all the deets !
September 9 - September 11, 2022
Alyssa Kristin CURVE
Designed in Chicago, Alyssa Kristin's wedding gowns are stunningly simple, focusing on the shape of the gown to highlight the bride. Using stretch crepe to create structured wedding gowns, AK wedding dresses are comfortable and flattering. Featuring modern necklines such as square, boatneck, plunge and t-shirt. This trunk show will feature their CURVE line's best seller.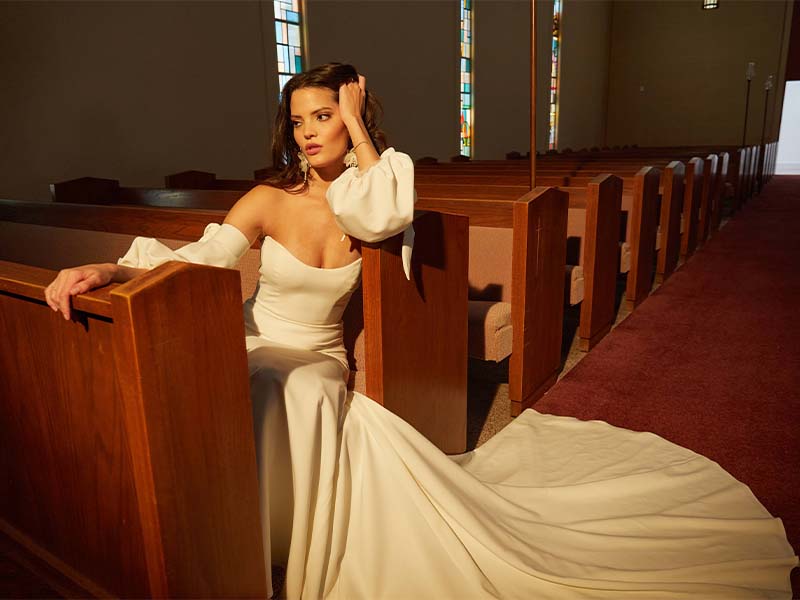 September 16 - September 25, 2022
Tara Lauren Trunk Show
Tara Lauren is a Los Angeles-based bridal brand that embodies a romantic, fresh, elevated bohemian aesthetic designed with an admiration for the spirited confidence of today's adventurous modern bride. Co-Founding sisters Tara and Shaina Healy, aim to evoke the beauty of effortless style while preserving an expressed luxe vision.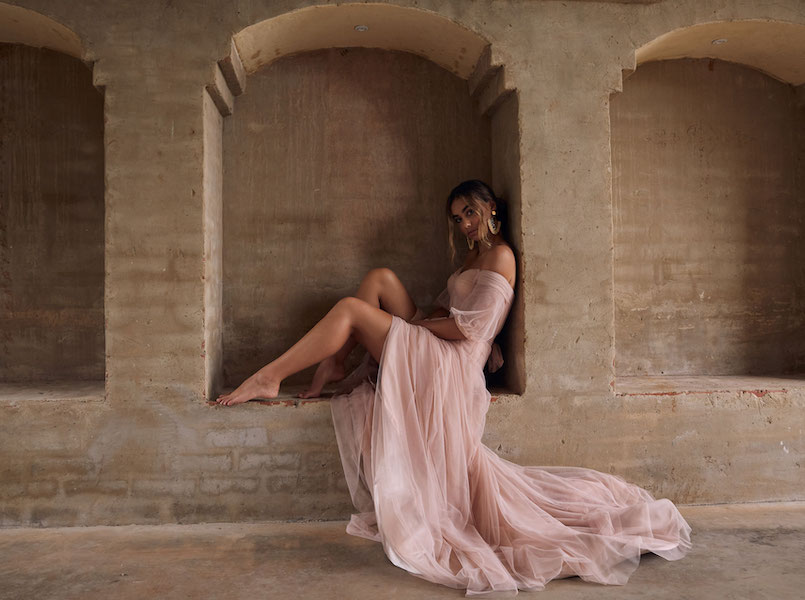 October 21 - October 30, 2022
Evie Young Trunk Show
Based in Australia, Evie Young wedding gowns are designed for the bride that stands boldly in individuality and who confidently lives as she is. A label of modern contemporary bridal gowns that embody synergy and femininity. A collective fusion of polar design elements and style, harmoniously representative of the women who wear them.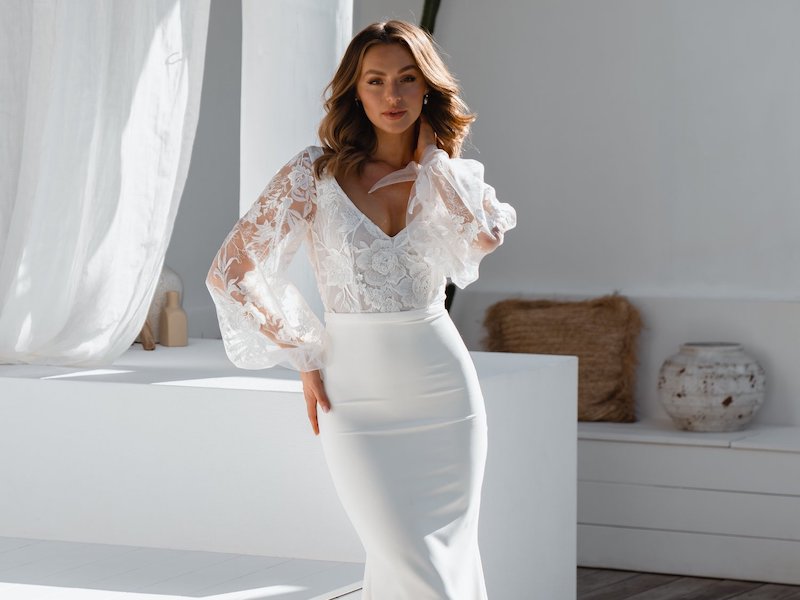 November4 - November 6, 2022
Anna Campbell Trunk Show
Each Anna Campbell gown is designed and created in Melbourne, Australia using the most luxurious silks, custom-designed laces and sparkling hand-beaded embellishments. For over 10 years, Anna Campbell has designed beautifully unique, hand-embellished and comfortable wedding dresses that combine modern glamour and bohemian elegance.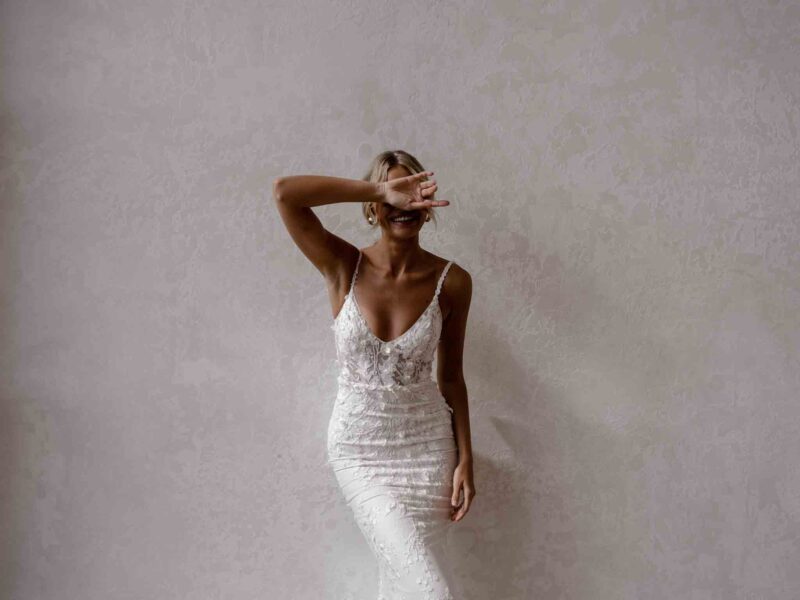 Nov 11 - Nov 20, 2022
Made with Love Trunk Show
Australian designer Carla created Made With Love after searching for her own wedding dress and failing to find anything she loved. All Made With Love gowns are made to order focusing on comfort and shape. Using intricate laces, detailed necklines and long trains, each dress is handcrafted to reflect the bride wearing the gown. Some details you will find in the MWL wedding gowns are tulle, satin, lace, hand-made lace and satin-organza while some of the dresses are beaded. Bridal gowns are available in ivory, with some designs having bone, nude and tan options.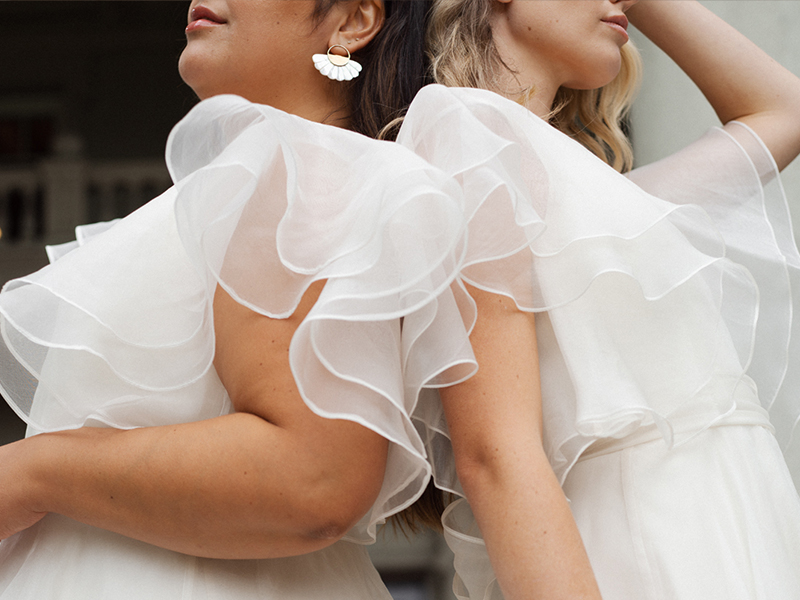 November 25 - November 27, 2022
Truvelle Trunk Show
Made in Canada, Truvelle designs wedding gowns that are comfortable and effortless. It is for the alternative bride who wants to have fun on her wedding day. All Truvelle wedding gowns have a-line skirts made from a variety of materials. tulle skirts, chiffon skirts, organza, and crepe are just some of the quality materials that Truvelle uses.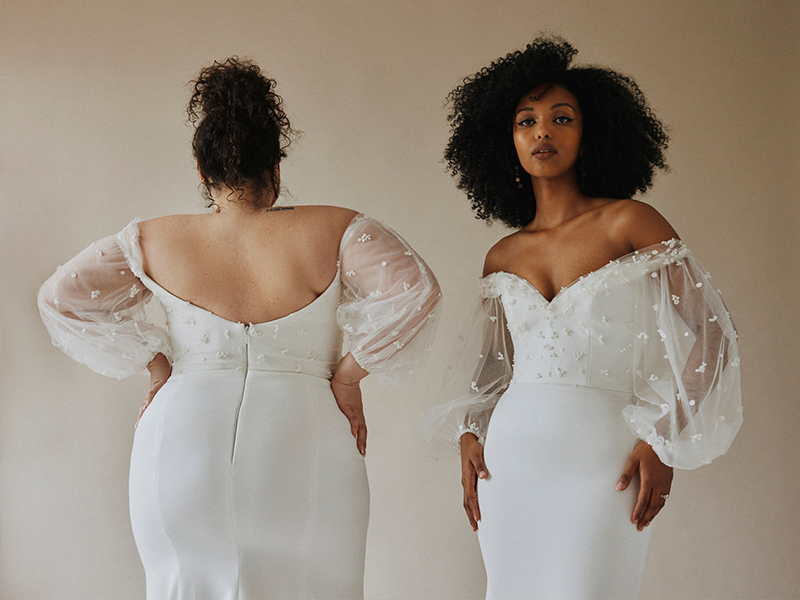 December 9 - December 11, 2022
Laudae Trunk Show
Made in Canada, Laudae features bold laces, double satin lining, low backs, long trains and a variety of necklines; high necklines, modest v-neckline, deep plunge, thick straps, and spaghetti straps with form-fitting skirts.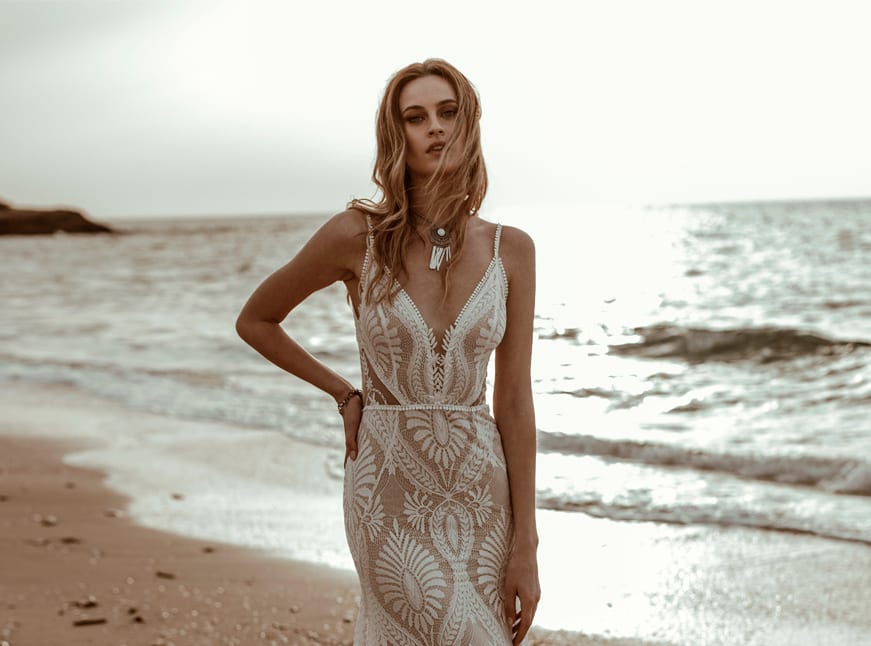 Jan 27 - Feb 6, 2022
Rish Bridal Trunk Show
RISH offers gowns that exude an element of delicate romance, the energy of bohemian whimsy, and the perfect touch of glamour. RISH designs are perfect for the adventurous bride who dares to be different. Using the finest materials and best sewing technology, RISH is quickly becoming one of the preferred designers for a growing base of stylish brides who are after the perfect boho-glam look.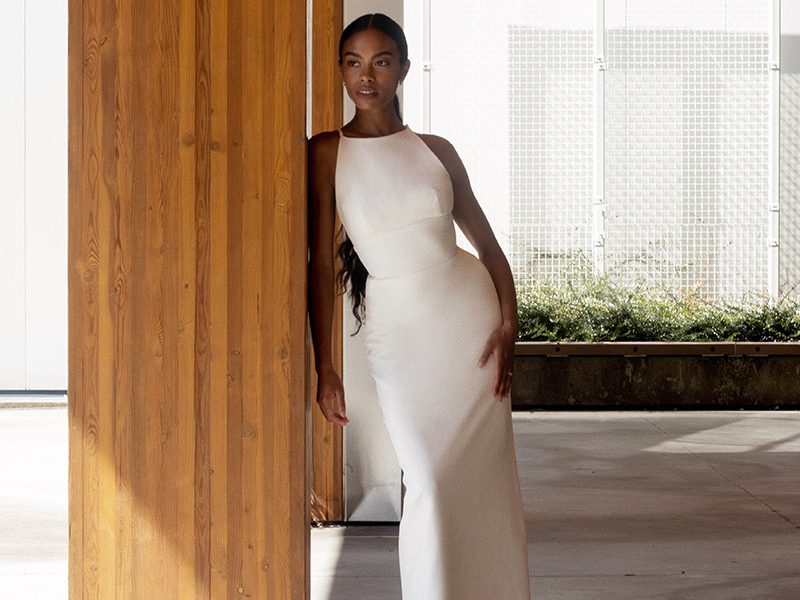 Feb 17 - Feb 19
Aesling Trunk Show
Made in Canada, Aesling designs minimal wedding dresses for the bride who wants sleek simplicity. Using clean, simple and minimalist features to create a modern and timeless bridal look. Each dress is hand-cut and made to order by a local team of skilled technicians. inspired by form + architecture.
March 3 - March 10, 2023
Anna Kara Trunk Show
Anna Kara emphasizes the individuality of women who are not afraid to follow their desires. She combines classic dressmaking boldly with contemporary grunge romanticism. Every design speaks of the emotions feminine beauty and sensuality hidden in nature. Her fresh ideas and creative spirit together with a unique sense of aestheticism enable her to create universal silhouettes having unexpected temperament.