"SOMETHING OLD, SOMETHING NEW, SOMETHING BORROWED, SOMETHING BLUE AND A SILVER SIXPENCE IN HER SHOE."
STEP INTO REVELLE'S SPRING GIVEAWAY… 
We have been keeping a little secret and we are excited to finally announce a fun giveaway that has something to do with … S H O E S !!
We know brides are always asking if Revelle carries shoes and while we don't just yet, we decided to start with a fun giveaway with Charlotte Mills that will start on May 1 !  We had the pleasure of meeting the Charlotte Mills girls in NYC while we were at Market and we just fell in love with all of the beautiful shoes they carry so we are collaborating with them to gift one lucky bride a pair of Charlotte Mills shoes 
To enter this amazing giveaway all you have to do is follow Revelle and Charlotte Mills on Instagram, comment with your wedding date and share on your IG story. The giveaway will take place for the entire month of May and at the end of the month, we will announce the winner of a pair of Charlotte Mills shoes of your choice !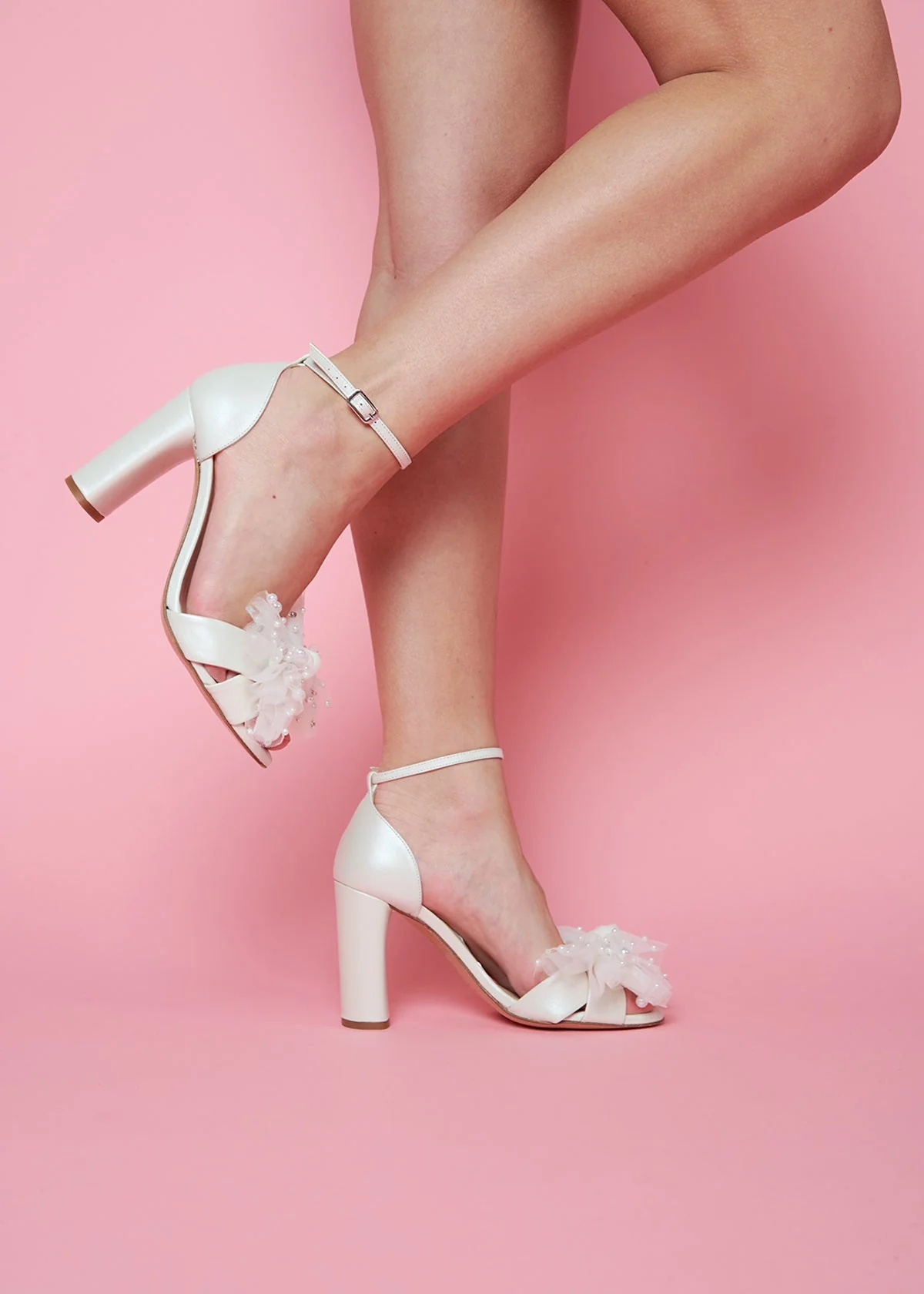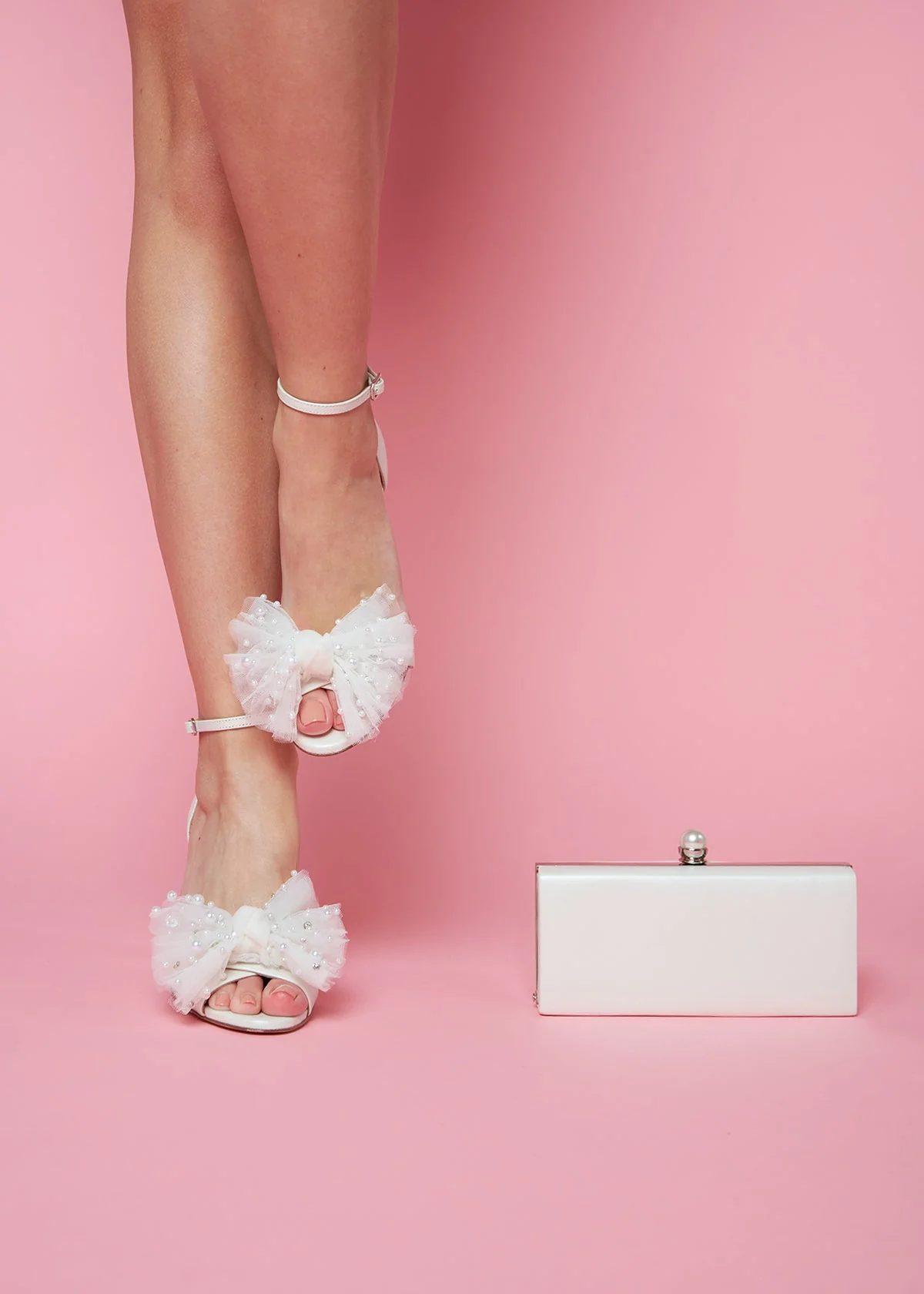 About Charlotte Mills
Charlotte Mills is a bridal footwear designer who is based in Manchester, England. She graduated from Product Design & Development for the Fashion Industry and after showcasing at London Fashion week, Charlotte's designs have been spotted on many famous feet and has now been creating bridal footwear for the fun, romantic and comfortable bride to last throughout the whole day. All shoe styles are handmade in Spain!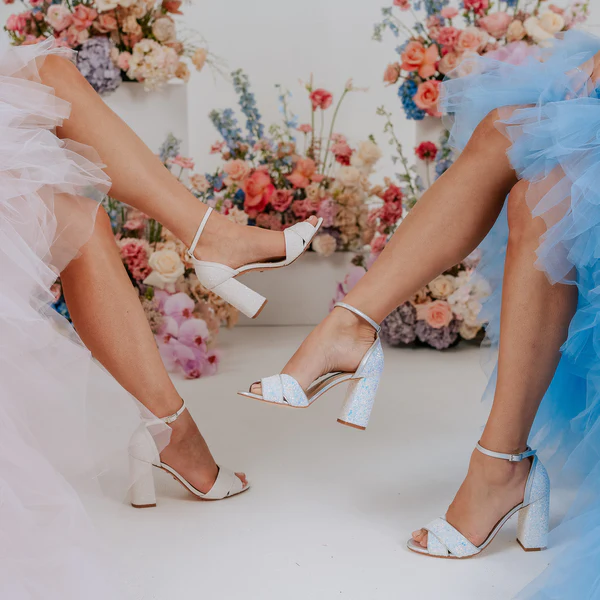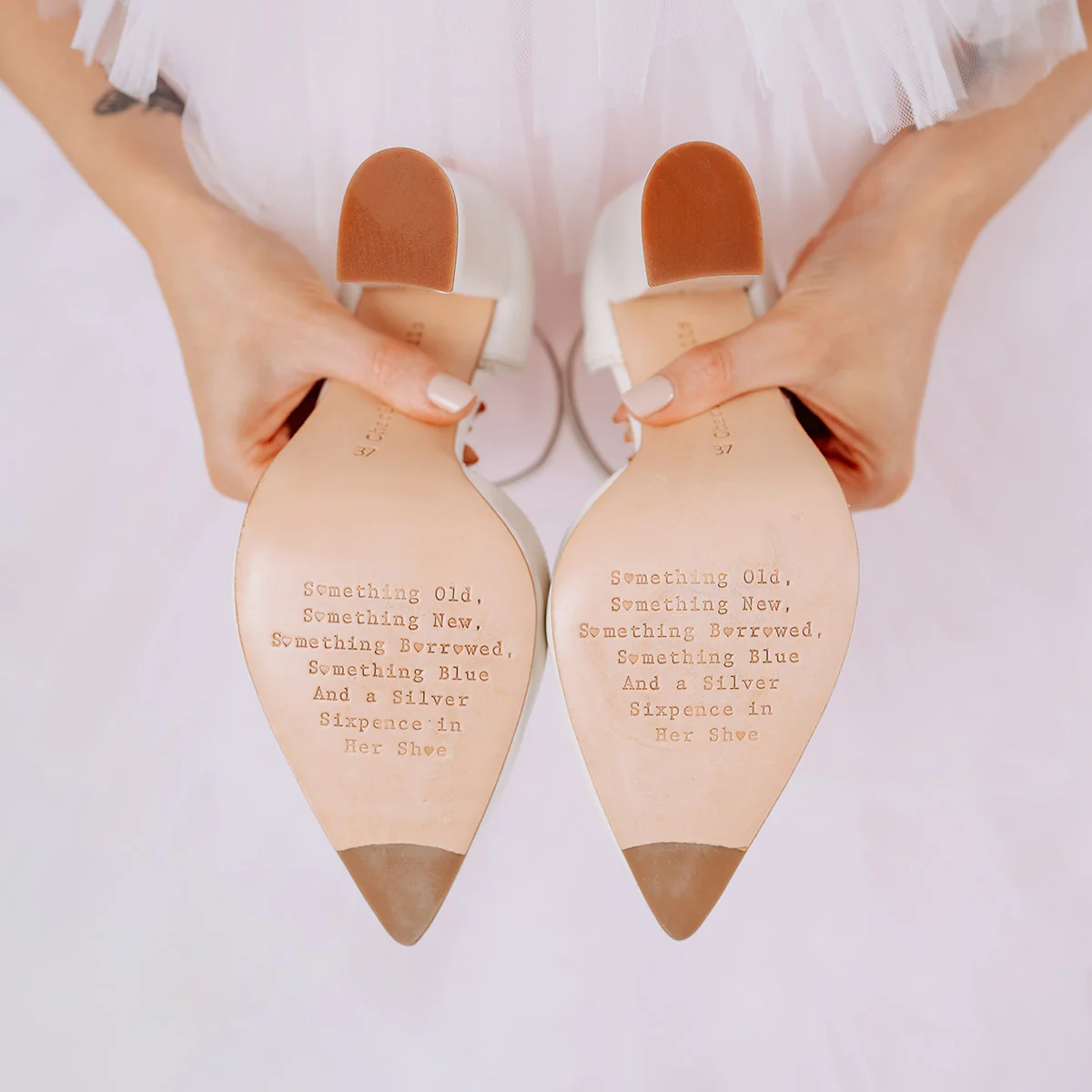 Keeping Wedding Traditions Alive 
Wedding traditions are handed down from generation to generation and this is something that Charlotte Mills wanted to incorporate into her shoe designs. One of the oldest sayings that every bride knows is the age-old rhyme : "Something Old, Something New, Something Borrowed, Something Blue, and a Silver Sixpence in her Shoe". Every single pair of Charlotte Mills' meticulously handcrafted shoes bears these delicately embossed words on their luxurious leather soles which reference every aspect of this timeless wedding tradition. A glittering silver sixpence will become your "something old", the shoes are, of course, your "something new", the luxury envelope included with your shoes  (which we hope you'll return accompanied by a picture of you, mid-celebration and wearing Charlotte Mills) is your "something borrowed" and, of course, the pretty blue detailing of the inside of the shoes is your "something blue". 
Our Favourite Charlotte Mills Features 
The engraved rhyme on the sole of your shoes. All of the shoes come with the

traditional rhyme

engraved onto the soles 'Something Old, Something New, Something Borrowed, Something Blue, and a Silver Sixpence in Her Shoe'. 

The sixpence in your shoe
Charlotte Mills shoes come with a sixpence in all of the left shoes. This represents good luck for the marriage.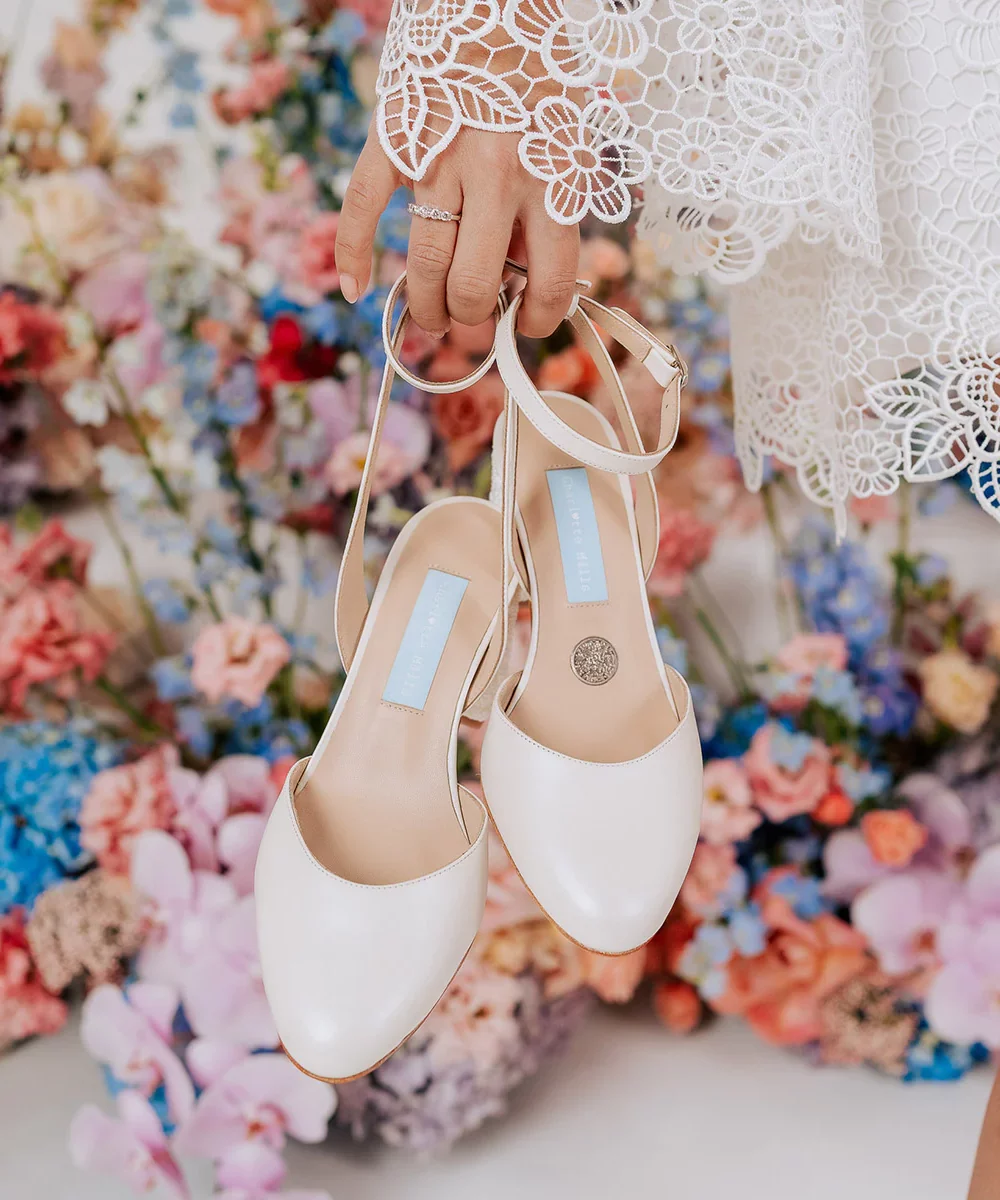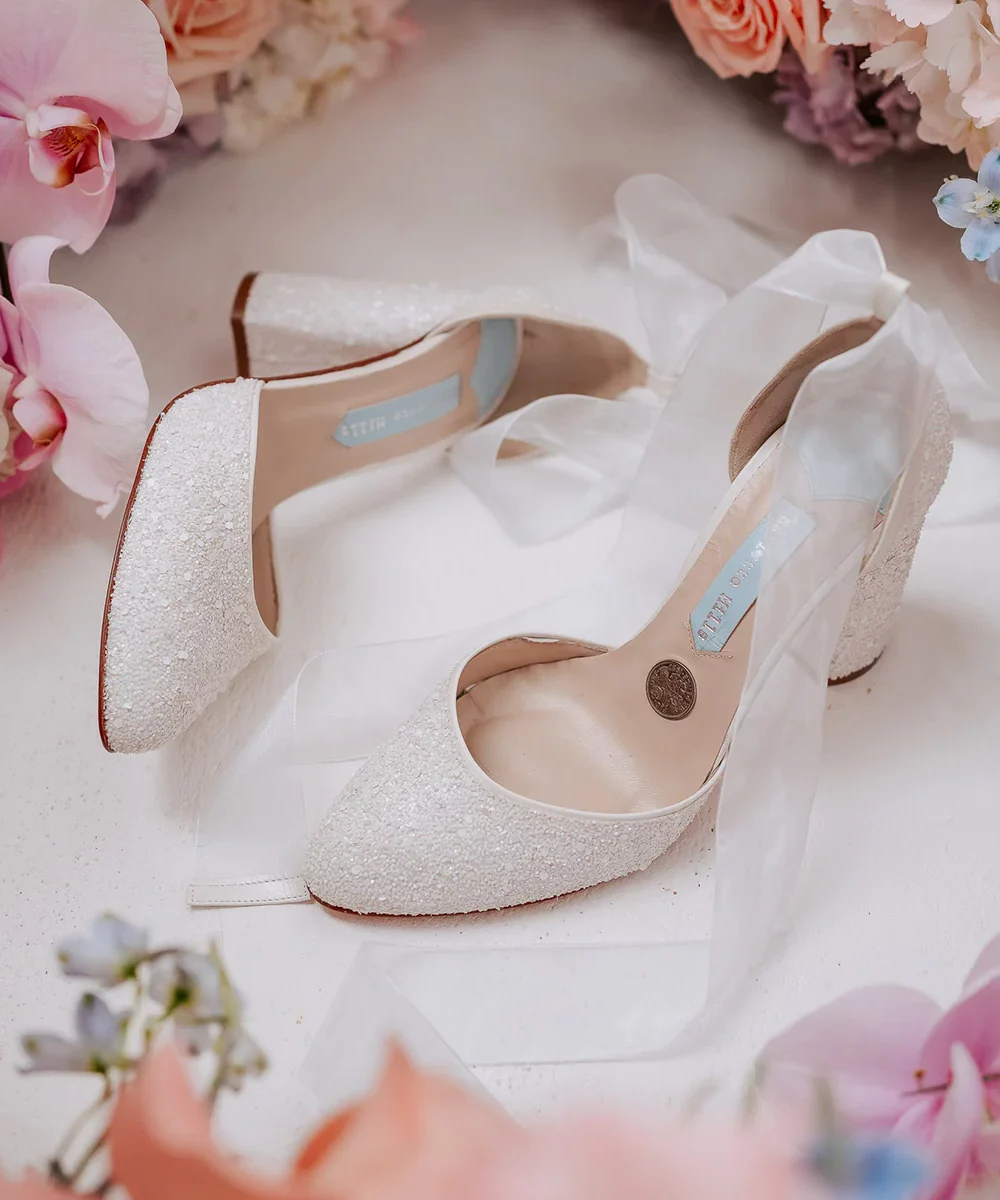 Range of heel heights 
They have a variety of heel heights available to choose from, so you can find the perfect heel height for you! Ranging from flat, low, mid and high you will be sure to find something for you. 
The comfort 
All of their shoes have dreamy latex cushioning on the soles to ensure that you can dance the night away. 
Female founded company 
Like Revelle, Charlotte Mills is a female founded, female owned company. All the shoes are designed locally in Manchester, UK by Charlotte herself and they have a team of 9 incredible women.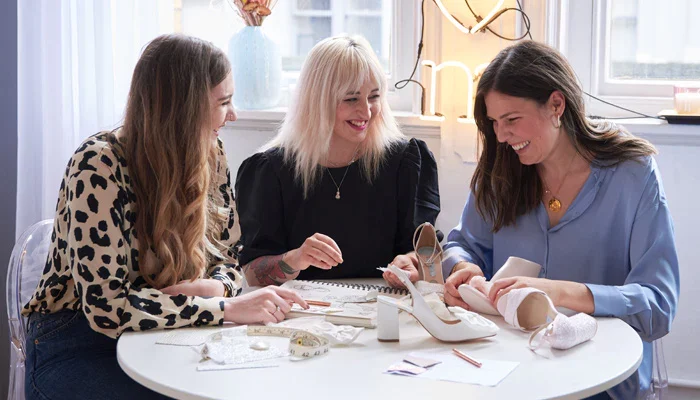 Craftsmanship 
All Charlotte Mills shoes are handcrafted by expert shoemakers in Spain. The Charlotte Mills team works closely with their factory to ensure every detail is perfect for brides. 
Versatility
Wearing your wedding shoes again is something that is encouraged at Charlotte Mills. So many purchases for your wedding are one use only, but their shoes are designed to be loved and cherished beyond the big day. Buying your wedding shoes is a significant and emotional purchase, and you want to be able to wear them more than once. Your wedding shoes are sentimental, these are the shoes you'll have worn whilst walking down the aisle to meet your partner and every time you get the chance to wear them again it will be a reminder of your magical day!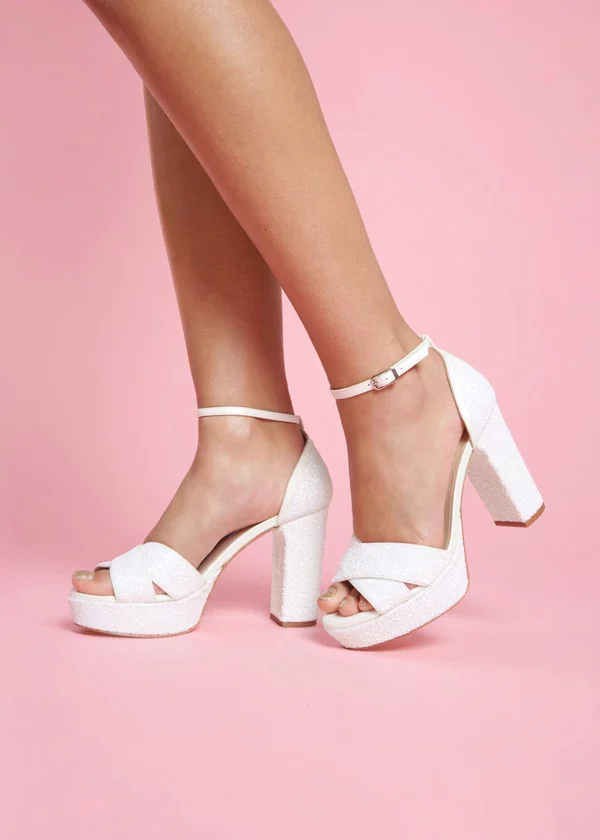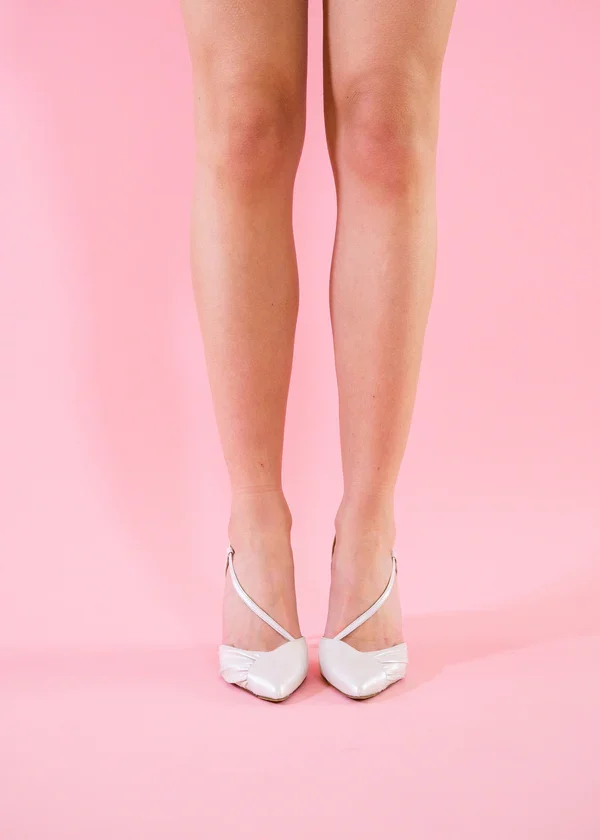 We get asked all the time if we carry shoes and while we don't at this time, perhaps it's something we need to seriously consider !  In the meantime, if you love Charlotte Mills shoes as much as we do please visit their website to purchase !
As for our exciting May giveaway, here;s what you need to do to win a free pair of Charlotte Mills shoes : 
Follow us on Instagram

Follow Charlotte Mills on Instagram 

Comment with your wedding date and tag your partner 

Extra points if you share on story / post  (be sure to tag @revellebridal and @charlottemills

And check back on May 31 to see if you won !