Top 3 Celebrity Weddings this Year !
After over 2 years of this crazy global pandemic, we are finally seeing the long-awaited
"wedding boom" and we are here for it ! But it's not just a local occurrence, weddings are
happening all over the world and the celebrity wedding scene is full of some serious inspo.
On that note, we've rounded up our fave celebrity weddings that have happened so far in 2022 and to make things a bit more fun, we'll show you a Revelle look inspired by each bride. Enjoy !
KOURTNEY KARDASHIAN + TRAVIS BARKER
The Vegas Wedding 
Is it even a surprise that these two are on this list ? I mean they had not one but three weddings and Kourtney had a similar look for each one. First, the happy couple tied the knot in a spontaneous (and unlicensed) Vegas Chapel complete with an Elvis impersonator and not a single Kardashian sibling was in attendance. Kourtney's "bridal" look was pretty simple - black leather jackets, sunglasses and a small bouquet of red roses.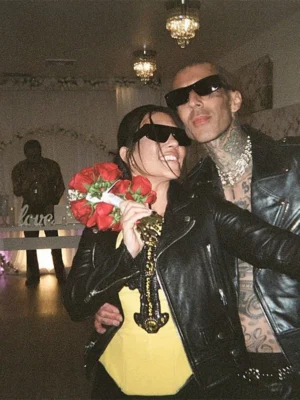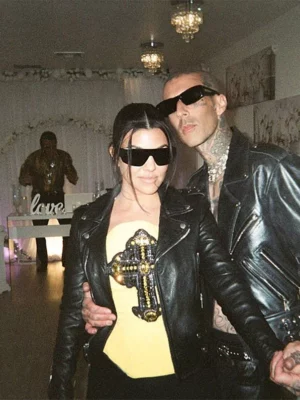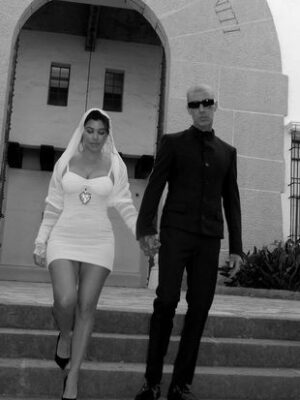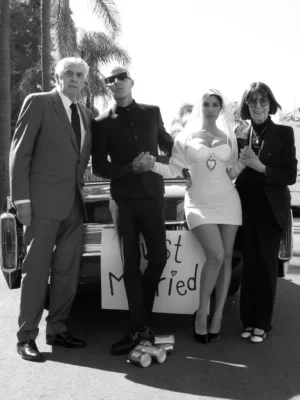 The Courthouse wedding 
Earlier this month they legally wed in an intimate ceremony at a Santa Barbara courthouse where the bride wore a white corseted mini dress and a sheer hooded "shrug". It looked more like a styled shoot than an actual wedding but it makes sense that they would officially tie the knot in the US prior to having their big wedding in Europe.
The Italy wedding 
And finally, just this past weekend Kravis had their Dolce & Gabbana sponsored wedding in Portofino, Italy with the entire Kardashian family in attendance and it was the wedding we'd all been waiting for. Kourtney's D&G gown was reminiscent of her courthouse look but it was her statement veil that was the talk of the town with the detailed Virgin Mary embroidery and gorgeous floral trim. She finished her look with sheer gloves and lace heels.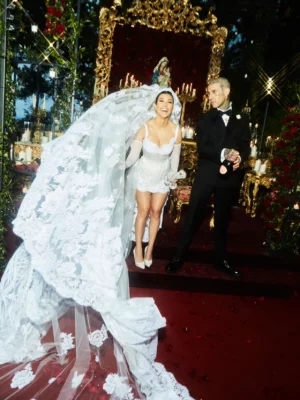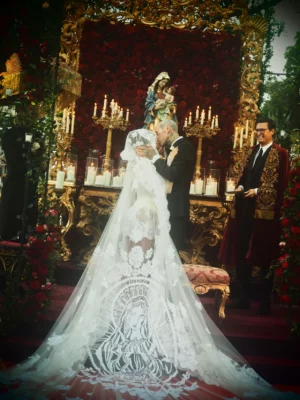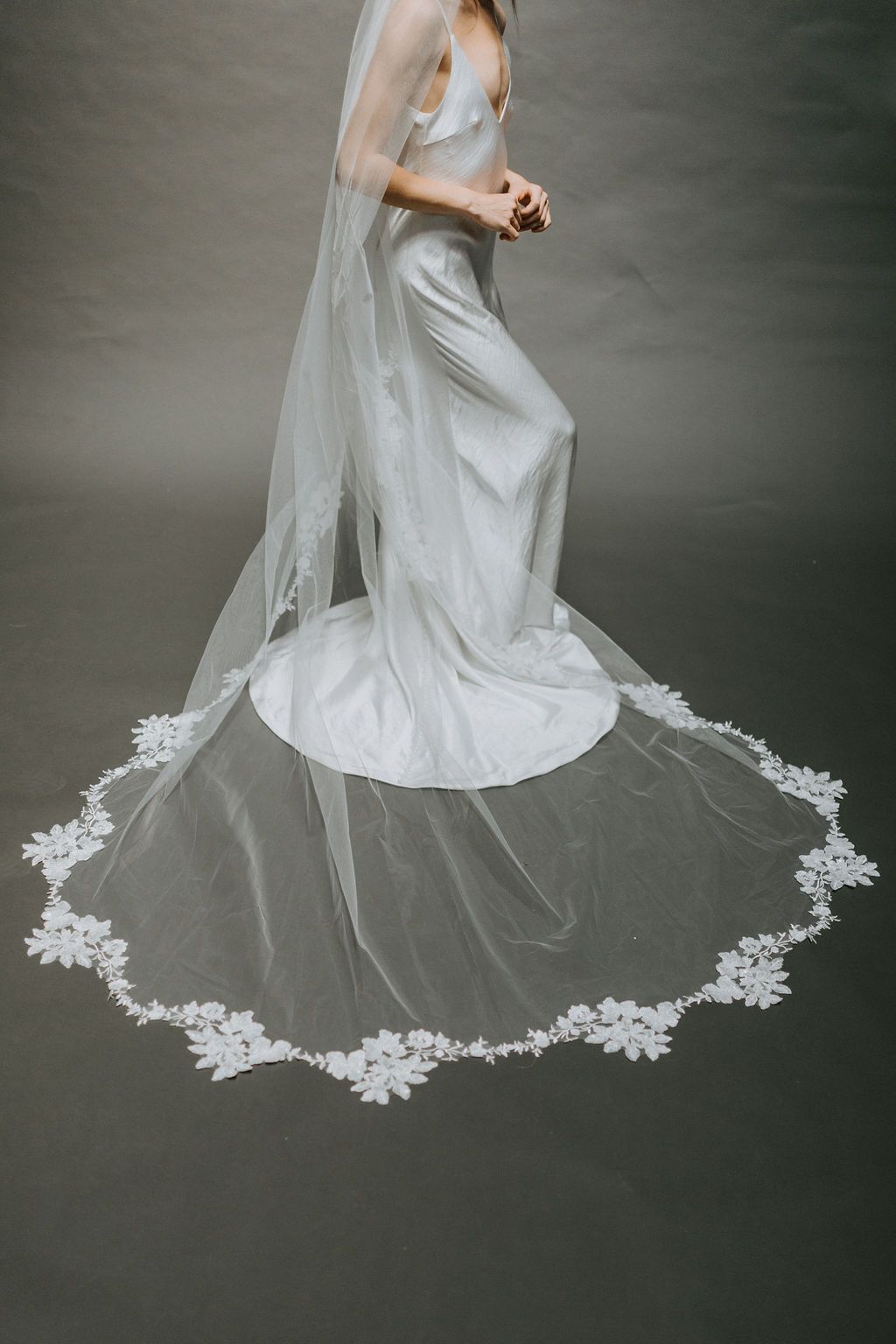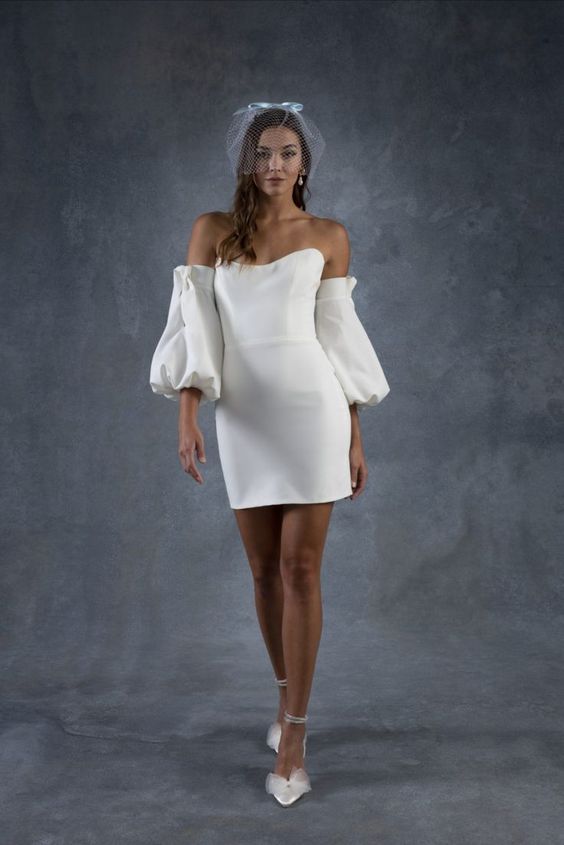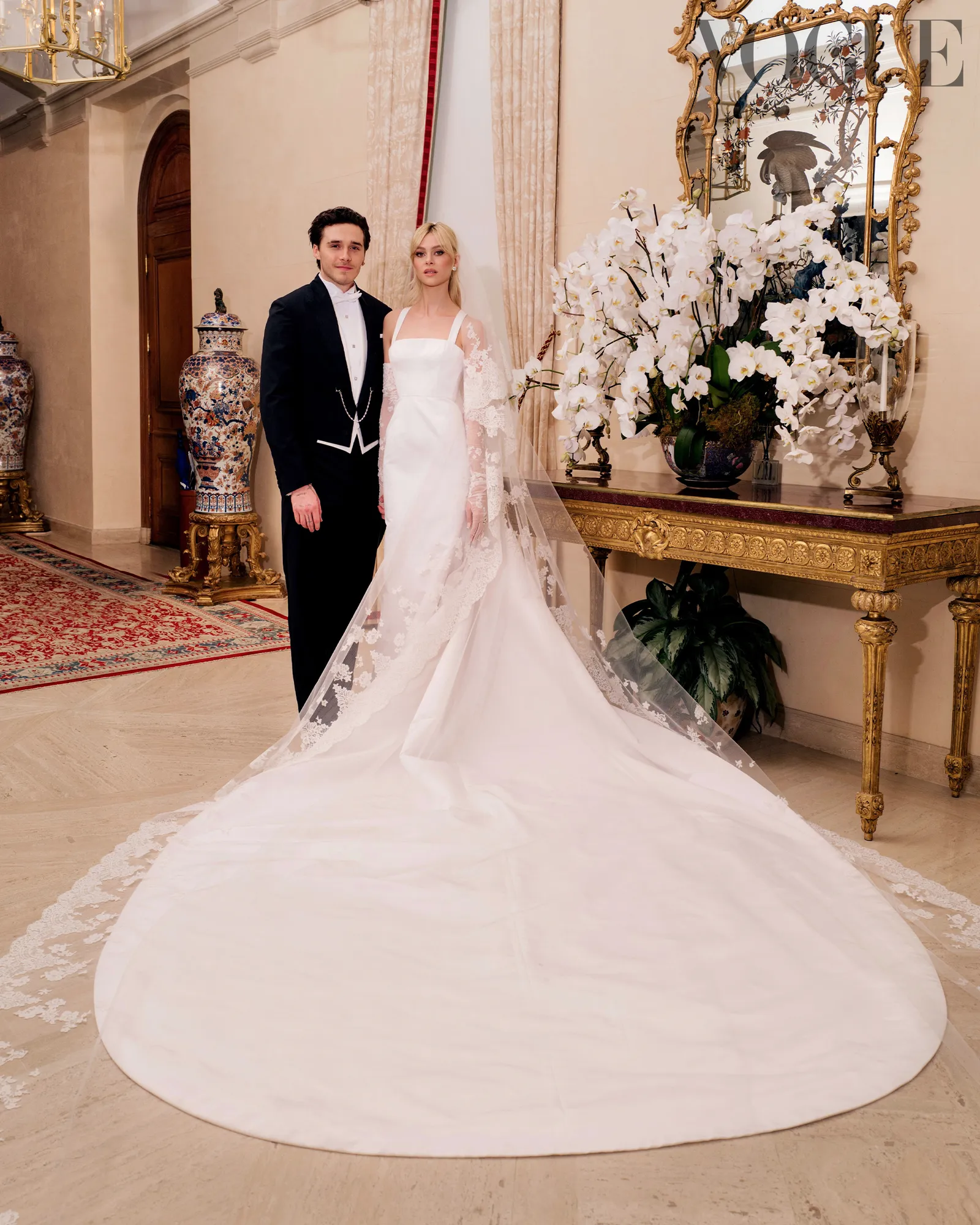 NICOLA PELTZ + BROOKLYN BECKHAM
The pandemic didn't just affect the average couple planning their wedding as it appears that Nicola and Brooklyn, who were engaged in June 2020, originally planned for a summer 2021 wedding which then got pushed to the fall of 2021 and then again to April 9 2022. It makes sense that they would wait since their lavish 3 day wedding celebrations in Palm beach hosted 500 guests including some A-list celebs. For such a young couple, their wedding day look was pure elegance and sophistication. Nicola's stunning Valentino Haute Couture gown was the product of a year's worth of conversations and fittings with the design house but the result is definitely a look to be talked about for a while. The gorgeous fitted toile gown featured a square neckline and 11 foot train complemented by a royal length lace trimmed veil and French lace adorned gloves.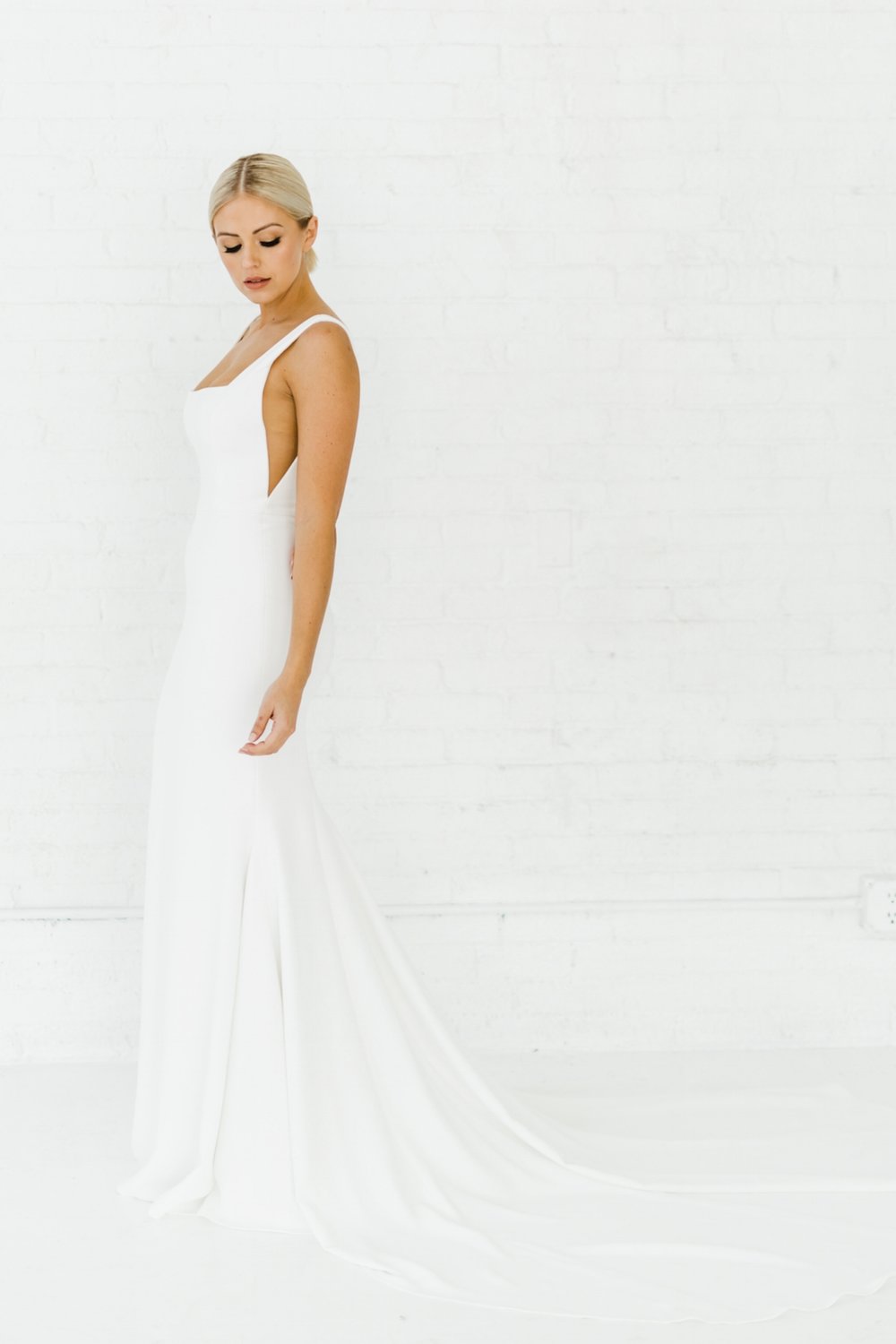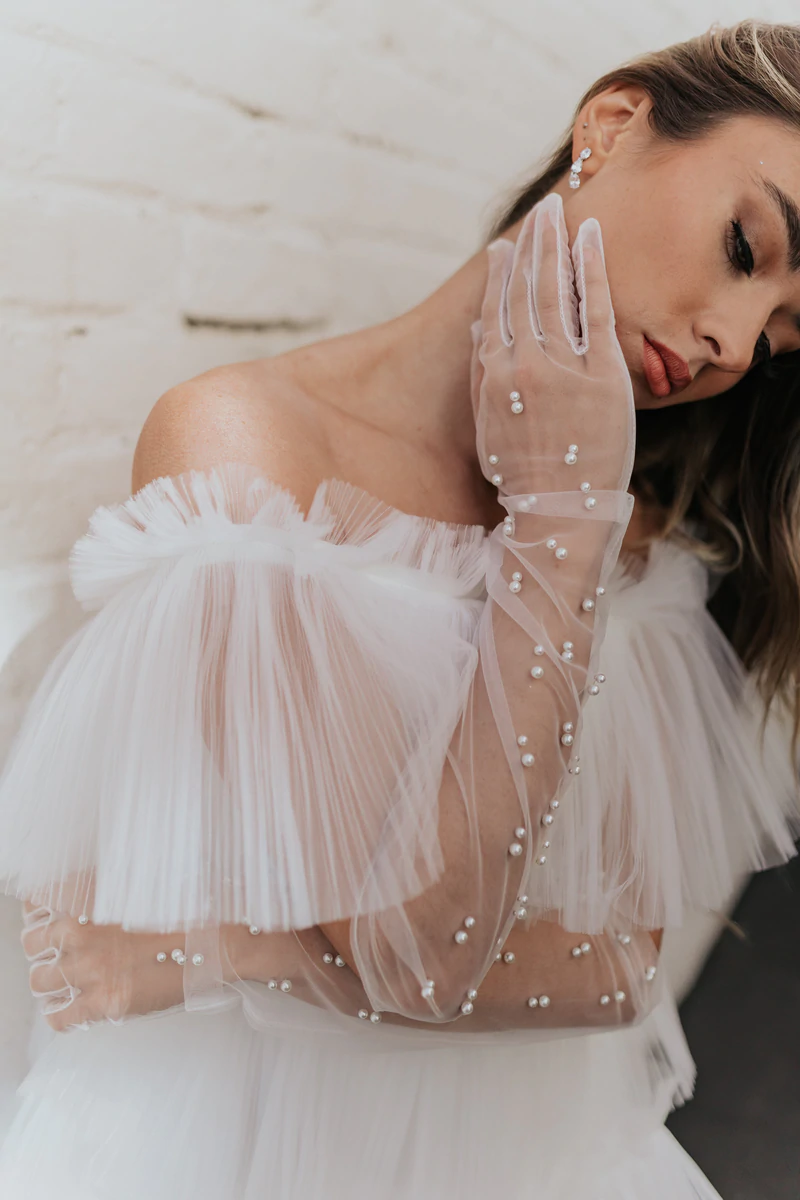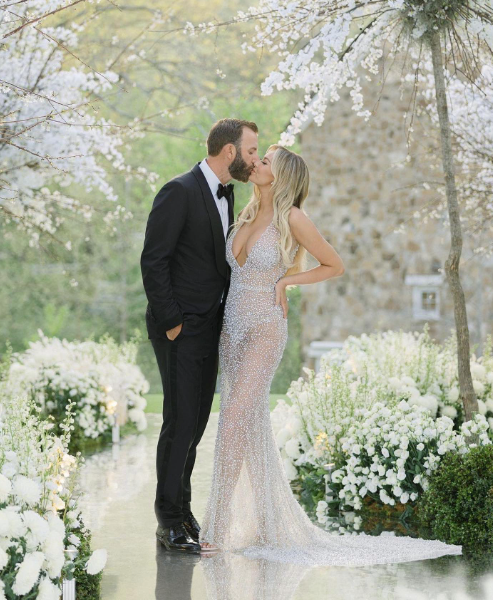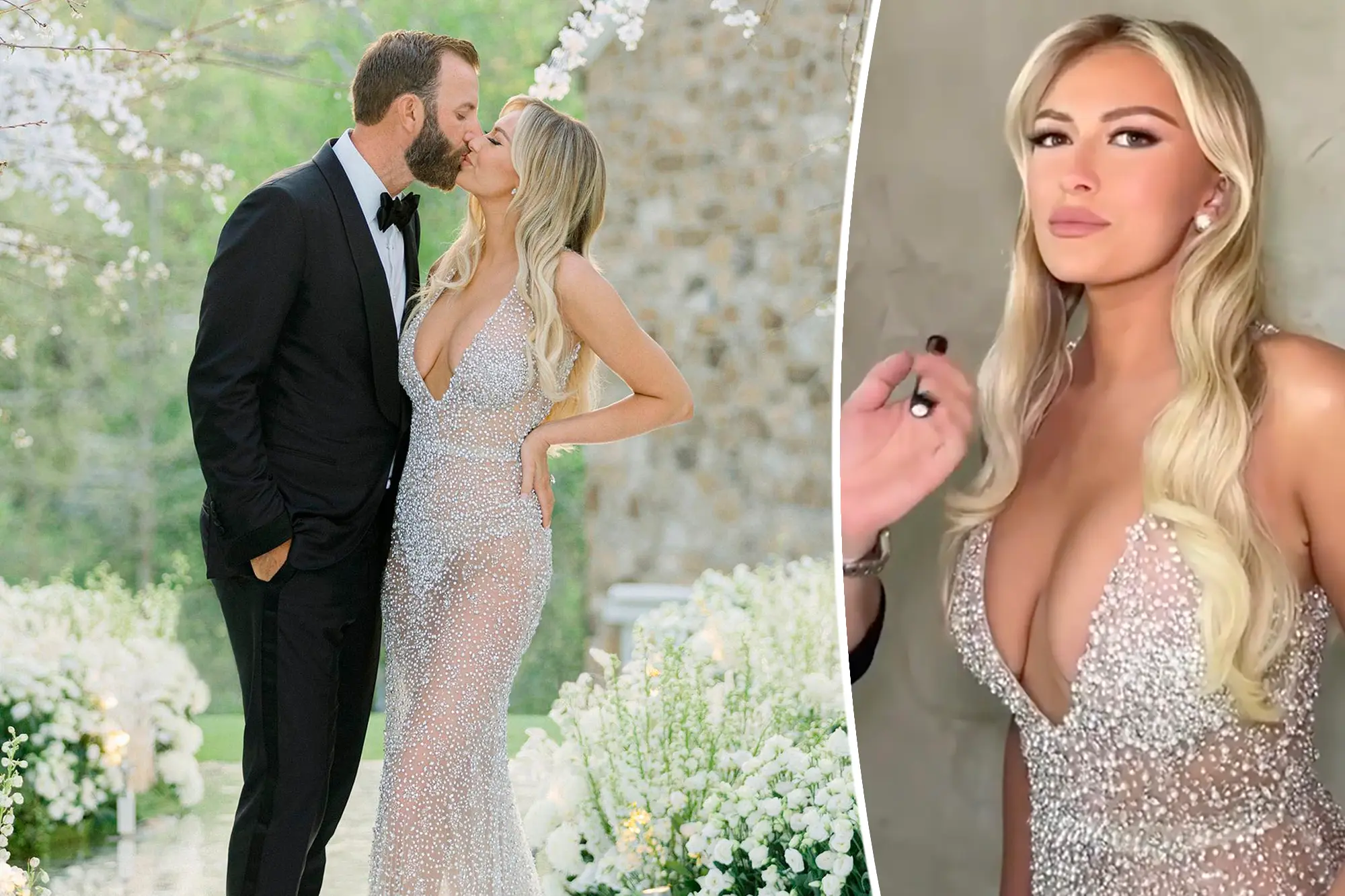 PAULINA GRETZKY + DUSTIN JOHNSON
When The Great One's daughter gets married it's a pretty bug deal here in Canada. And when she marries one of Pro Golf's greatest you know the wedding will be amazing. Although the happy couple has been engaged for almost 10 years, they finally tied the knot at Blackberry Farm in Tennessee on the same date as her grandparents wedding. Paulina turned to Wedding Gown Queen, Vera Wang, for her custom, crystal, sheer gown with a plunging neckline and open back. The theme was definitely "bridal bling" as her gown included 100,000 hand- embroidered Swarovski crystals and mini glass pearls. Aside from her show-stopping gown, Paulina kept her wedding day look simple with soft, wavy hair and neutral makeup.
How Revelle Recreated
For Paulina's wedding day look a la Revelle, we would select the Mila gown by Made with Love Bridal. I mean, Mila won't have the authentic Swarovski crystal beads but you'll definitely get the sparkle effect just the same.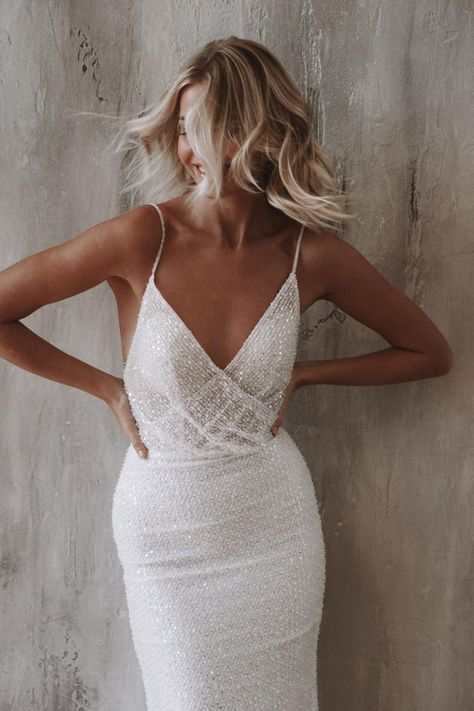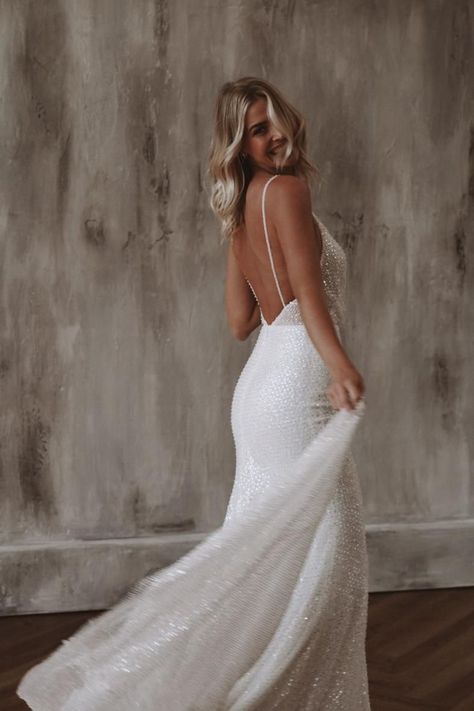 In the age of technology and social media, we are inundated with photos upon photos of all things wedding and while it's nice to have so much inspiration at your fingertips, we want to remind you that your wedding day is truly about YOU. So although we too are inspired by these celebrity couples, that's all it is - ideas and inspo to help you in your wedding planning. In the end, make your wedding your own and have fun doing so.
xo
Book Your Appointment Now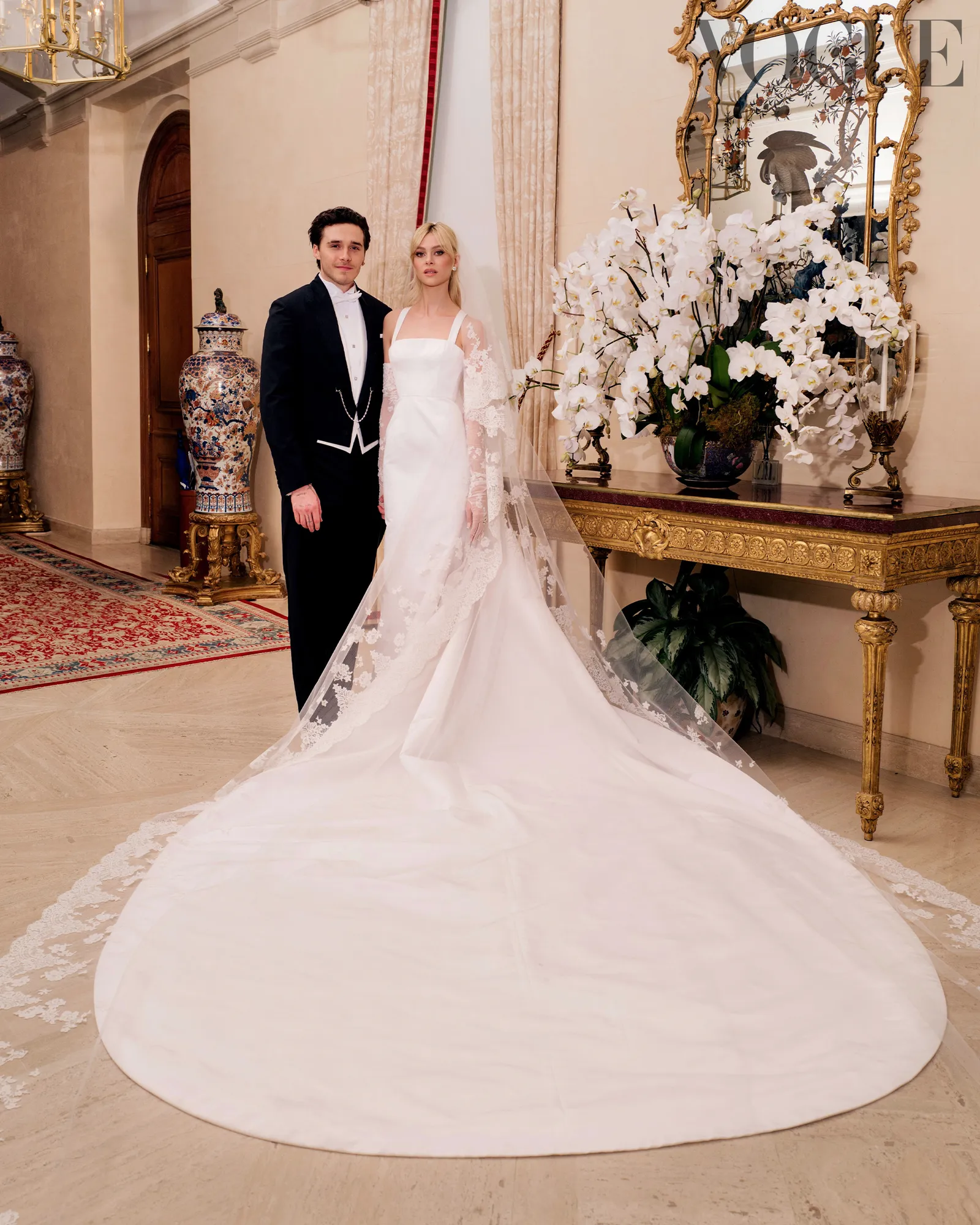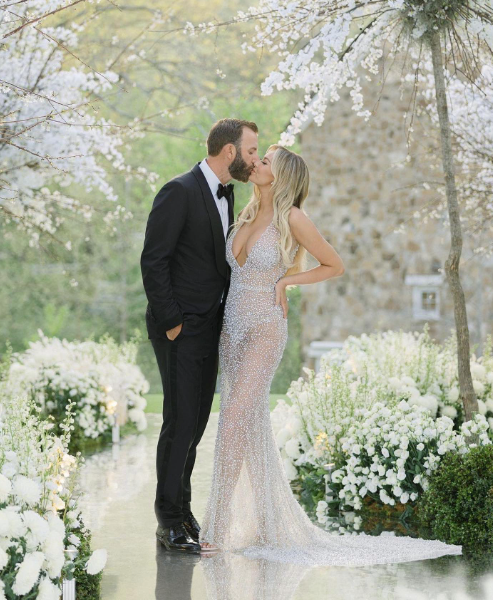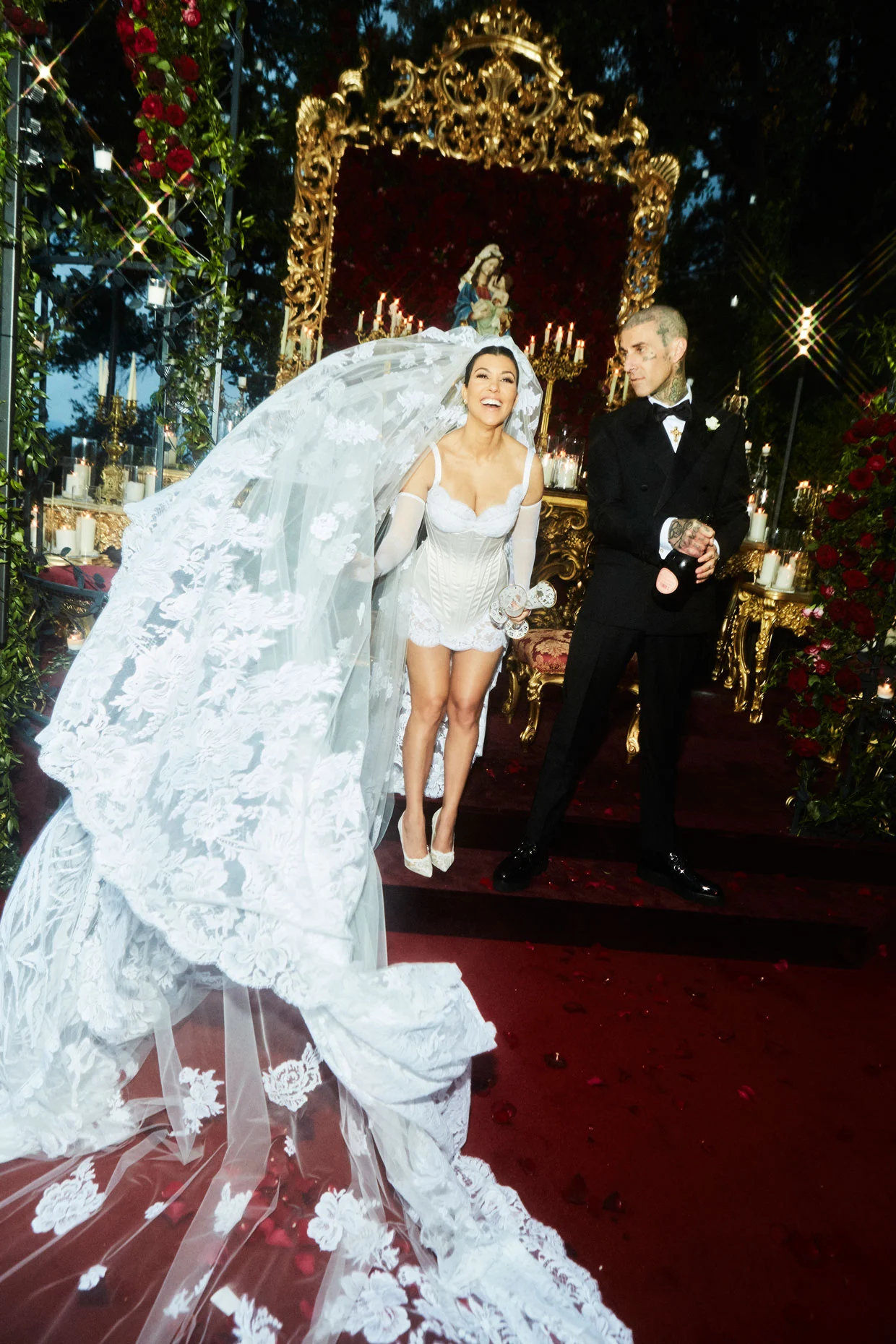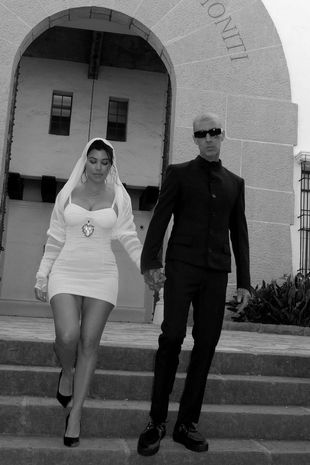 CHECK OUT OUR LATEST PINTEREST BOARD!