2SLGBTQ+ Inclusive Honeymoon Destinations
What Happens After the Wedding: Honeymoon Destinations
Many of our blogs discuss the planning process of your wedding and our tips and tricks to take into consideration when gearing up for your special day, however, this week we want to focus on something very important that comes after the wedding; your honeymoon. Although having a honeymoon is absolutely not necessary, many of our clients choose to have honeymoons, as it is such a special and memorable way to get some quality time in with your new spouse before jumping back into "real life". Your honeymoon should be fun, romantic and allow you and your partner to enjoy your little love bubble, but we recognize that many couples do not have the same opportunities to pick any destination they would like, without having to worry about experiencing discrimination and judgement. For this blog, we are going to discuss honeymoon destinations that are 2SLGBTQ+ Inclusive to help you along your honeymoon planning process and give some suggestions of places to travel that have values that align with your own.
The Difference Between 2SLGBTQ+ "Friendly" and "Inclusive"
Before we jump into our list of 2SLGBTQ+ Inclusive honeymoon destinations, we want to talk a little bit about the difference between 2SLGBTQ+ "Friendly" destinations and "Inclusive" destinations. According to Kirsten Palladino, the co-founder and editorial director of "Equally Wed", the international online LGBTQ+ wedding magazine, "LGBTQ+ Friendly" indicates that they will allow anyone who is willing to patronize their business to be there but they may not necessarily give you the service you deserve. However, "LGBTQ+ Inclusive" indicates that the staff members are trained in "inclusive practices" and will be able to provide you and your partner with the experience you deserve. This distinction is important, as it can help you through the decision making process and give you more reassurance that you will be receiving the luxurious and romantic treatment you deserve during your honeymoon.
Portland, Oregon
For the couple who loves the city: Portland, Oregon:
If you and your partner love being in the bustling city and want to jam pack your honeymoon with lots of fun activities, Portland, Oregon may be the place for you! To begin, Portland has one of the largest concentrations of LGBTQ+ residents in the USA and has many queer-owned businesses that you can support along your travels. If you are looking for a romantic but casual day outing, you can visit the Rose Test Garden which is filled with 10, 000 rose bushes and 650 different rose varieties, or you can head over to Powell's City of Books to see the largest bookstore in the world! If you are looking for a fun way to sight-see you can take a Portland by Segway tour and ride Segways around the city! You can also finish the night off dancing away at one of the many fun and lively bars that Portland has to offer.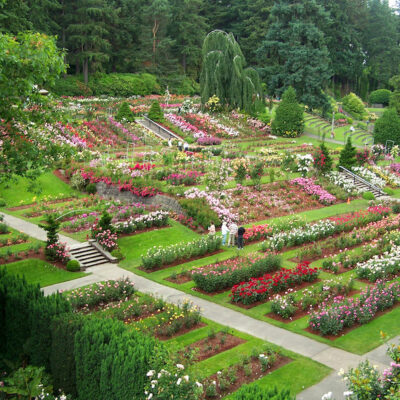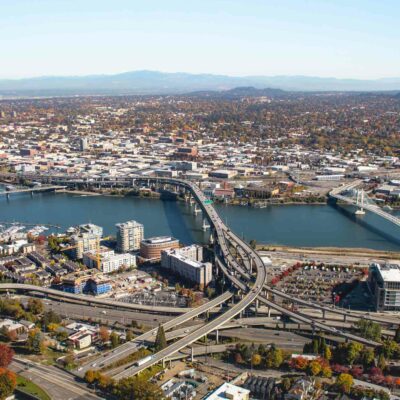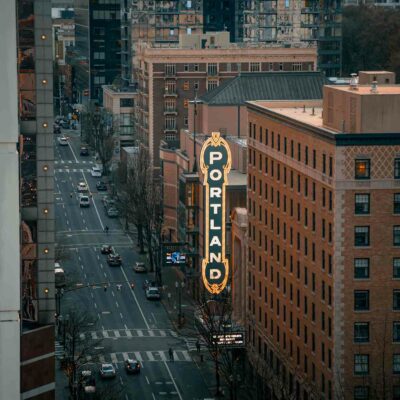 Amsterdam, Netherlands
For the couple who loves to learn: Amsterdam, Netherlands:
If you and your partner love learning about rich history and could spend hours walking around museums, Amsterdam, Netherlands may be the perfect honeymoon spot for you! The Netherlands was the first country to recognize gay marriage in 2001 and Amsterdam itself is home to the first ever monument dedicated to eradicating the oppression and discrimination of homosexuals which was erected in 1987. This monument is called the "Homomonument" and can be one of the many historical places that you visit on your trip. You can add the Van Gogh museum and the Rijksmuseum to this list as well, the former being a museum of Van Gogh's works and the latter being the National Museum of the Netherlands, dedicated to Dutch arts and history. If you need a break from the history lessons, you can take a paddle boat along the canal, ride the ferris wheel in Dam Square, or go on a tandem bicycle ride to really put your relationship to the test. You can finish the trip off with a visit to the Heineken Experience which is an interactive tour through the history of beer.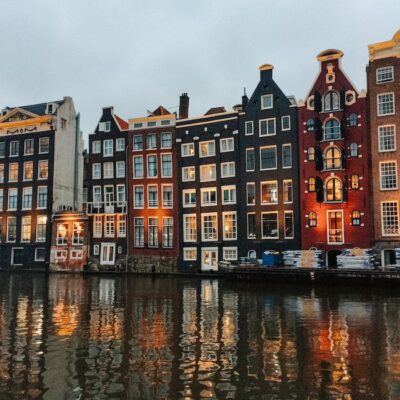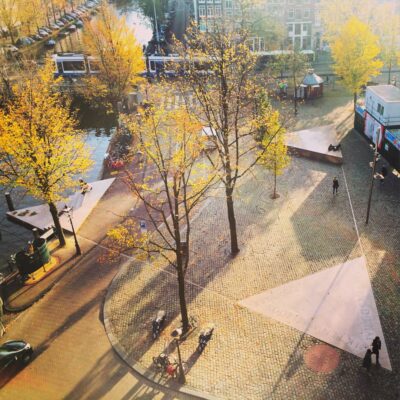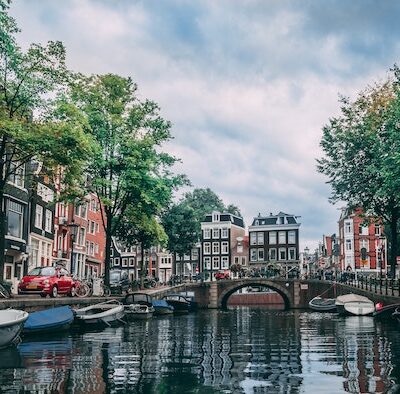 Cape Town, South Africa
For the couple who loves to be immersed in nature: Cape Town, South Africa: 
If you love the idea of having scenic views and wildlife at your fingertips, Cape Town, South Africa could be the perfect spot for you! Same sex marriage was legalized in Cape Town in 2006, and South Africa was the first jurisdiction in the world to issue constitutional protection to LGBTQ+ people in 1996. Not only does South Africa have a rich history to learn more about, but they also have fun activities such as The Cape Town Coffee Experience, in which you and your spouse can learn about different brewing techniques, get some behind the scenes of the coffee making process, and of course, get to taste a vast variety of coffees. If you want to check out some gorgeous scenery, you can head to the Cape Point Nature Reserve and even enjoy a nice meal on the Point. Cape Town also has many different game drives that you can book, which is a tour through the wilderness where you can see the unique wildlife that is home to South Africa. Finally, you can really lean into the romance and book a horse ride on the beach at sunset, an experience that you will cherish forever.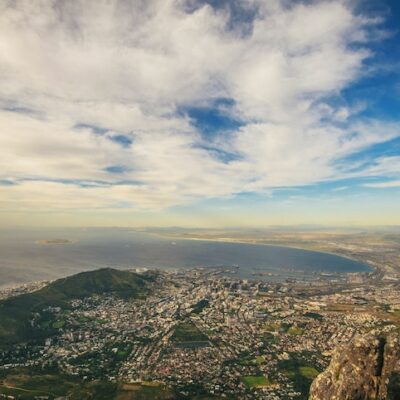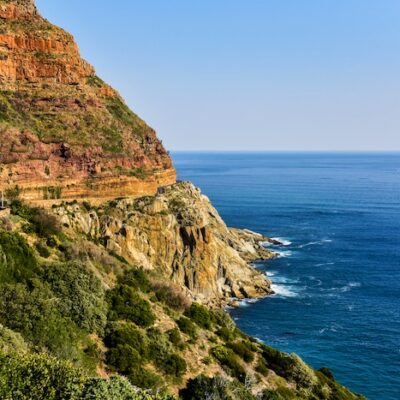 New Zealand
For the couple who are major thrill seekers: New Zealand:
If you and your partner love an adrenaline rush and want to be exhilarated, New Zealand could be the perfect honeymoon destination for you! Same sex couples have been legally recognized in New Zealand since 2005 and New Zealand was the first country in the world to have an openly transgender mayor, Georgina Bayer, in 1995. New Zealand's exciting and enlivening activities that you and your partner can participate in include white water rafting, bungee jumping, and skiing/snowboarding depending on the time of year. A tourist favourite is heli-hiking the Franz Josef Glacier in which a helicopter will escort you up the glacier, followed by a guided walk amongst the ice caves. If you need a break from all of the activity, you can take a scenic skyline gondola ride or head to the Viaduct Harbor for a nice evening of waterfront dining.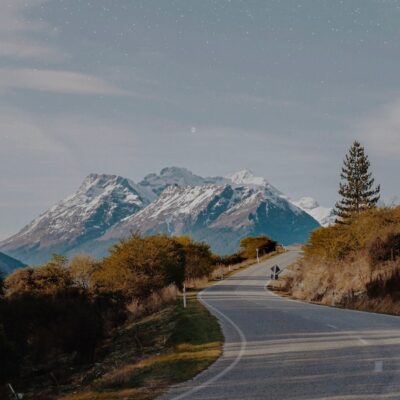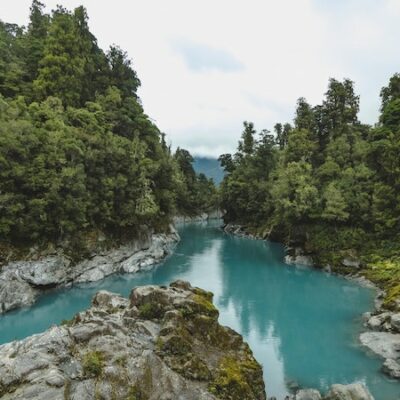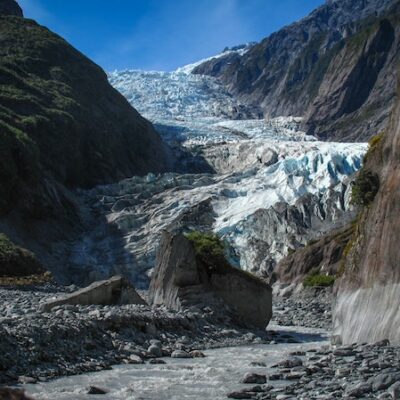 We hope that one of these honeymoon destinations is enticing to you and that if you and your partner choose to visit them, you have the amazing, romantic experience that you deserve! If your dream destination is not on this list, below are some resources that we used for this blog that you can use to research your destination to decide if it's the perfect place for you and your partner!
Resources: 
Photo of couple by: Mary Calotes

Canada, Global Affairs. "Lesbian, Gay, Bisexual, Transgender, Queer and Two-Spirit Canadians Abroad."

Travel.gc.ca

, 18 Mar. 2022,

https://travel.gc.ca/travelling/health-safety/lgbt-travel

JHeney, Paul, et al. "Honeymoons Archives – Equally Wed: LGBTQ+ Wedding Magazine and Wedding Directory of LGBTQ-Inclusive Wedding Pros." Equally Wed | LGBTQ+ Wedding Magazine and Wedding Directory of LGBTQ-Inclusive Wedding Pros, https://equallywed.com/category/honeymoons/
HoneymoonGoals. "Best International LGBTQ Honeymoon Destinations for 2022 and 2023." Honeymoon Goals, 28 June 2022, https://honeymoongoals.com/international-lgbtq-honeymoon/
Latc. "LGBT Honeymoon Ranking: The Best Honeymoon Destinations for LGBT Newlyweds." The Latin America Travel Company, 12 Mar. 2020, https://www.thelatinamericatravelcompany.com/lgbt-honeymoon-ranking/
Johnson, Chapelle. "The Best LGBTQ+ Friendly Honeymoon Destinations around the World." Theknot.com, 18 June 2022, https://www.theknot.com/content/gay-friendly-honeymoons
Koday, Dan. "Amazing Honeymoon Destinations Welcoming to LGBTQIA+ Travelers." Brides, Brides, 15 June 2022, https://www.brides.com/honeymoon-destinations-for-queer-travelers-5189042