The Spring Accessories Event
There's no better way to kick off the spring season than with an accessories event like no other so starting May 7 till the end of the month, you'll save on all your bridal accessory purchases and the more you buy, the more you will save!
 Buy 1 item, save 10 %
Buy 2 items, save 15 %
Buy 3 items, save 20 %
Buy 4 or more items, see 25%
At Revelle, our roster of accessory designers is pretty impressive. Just like our gown collection, we carefully curate each item that we bring to the boutique to make sure it matches our aesthetic and vibe and also so they compliment our bridal gowns. Here's a quick breakdown of our amazing designers and every one of them will be part of our month-long accessory event.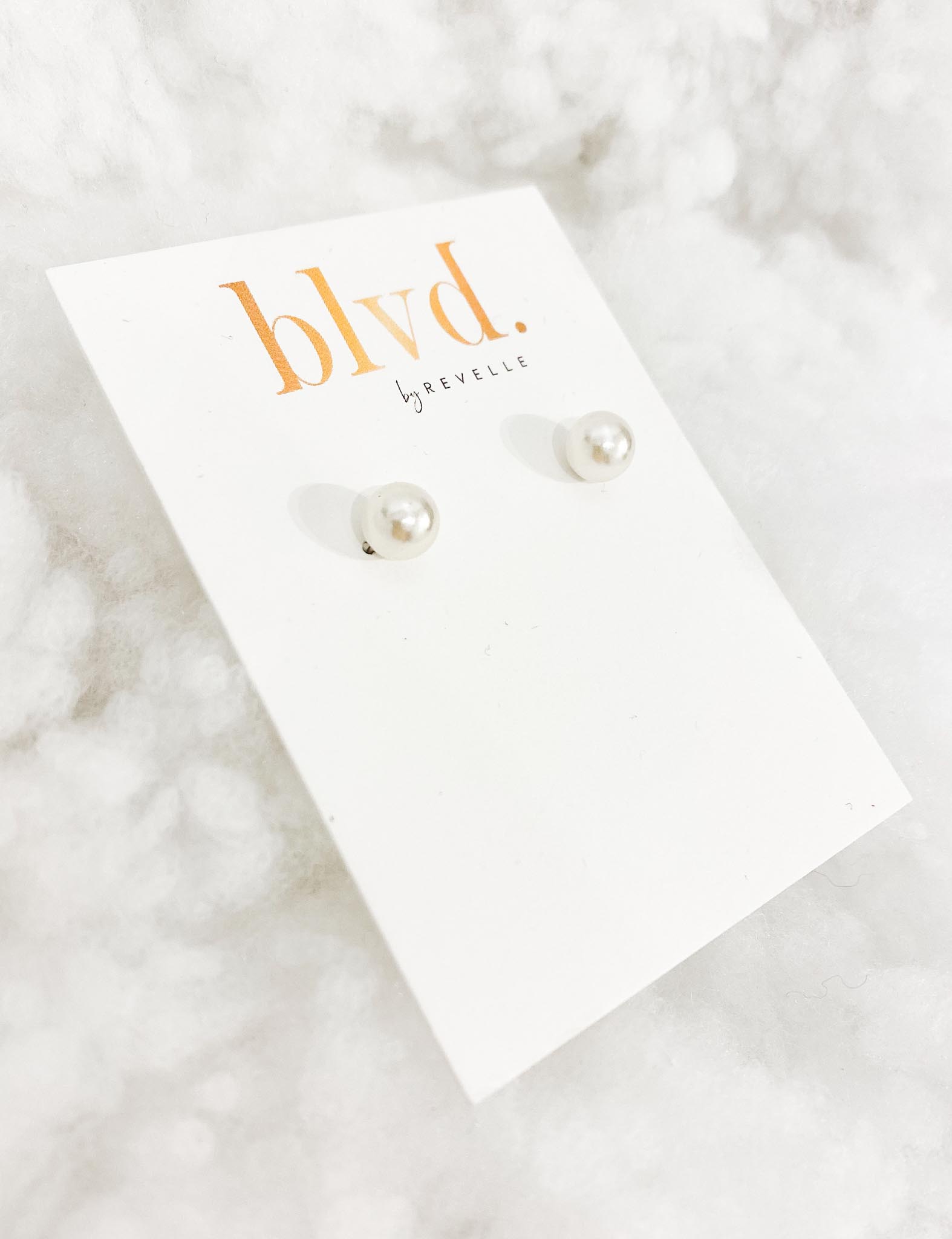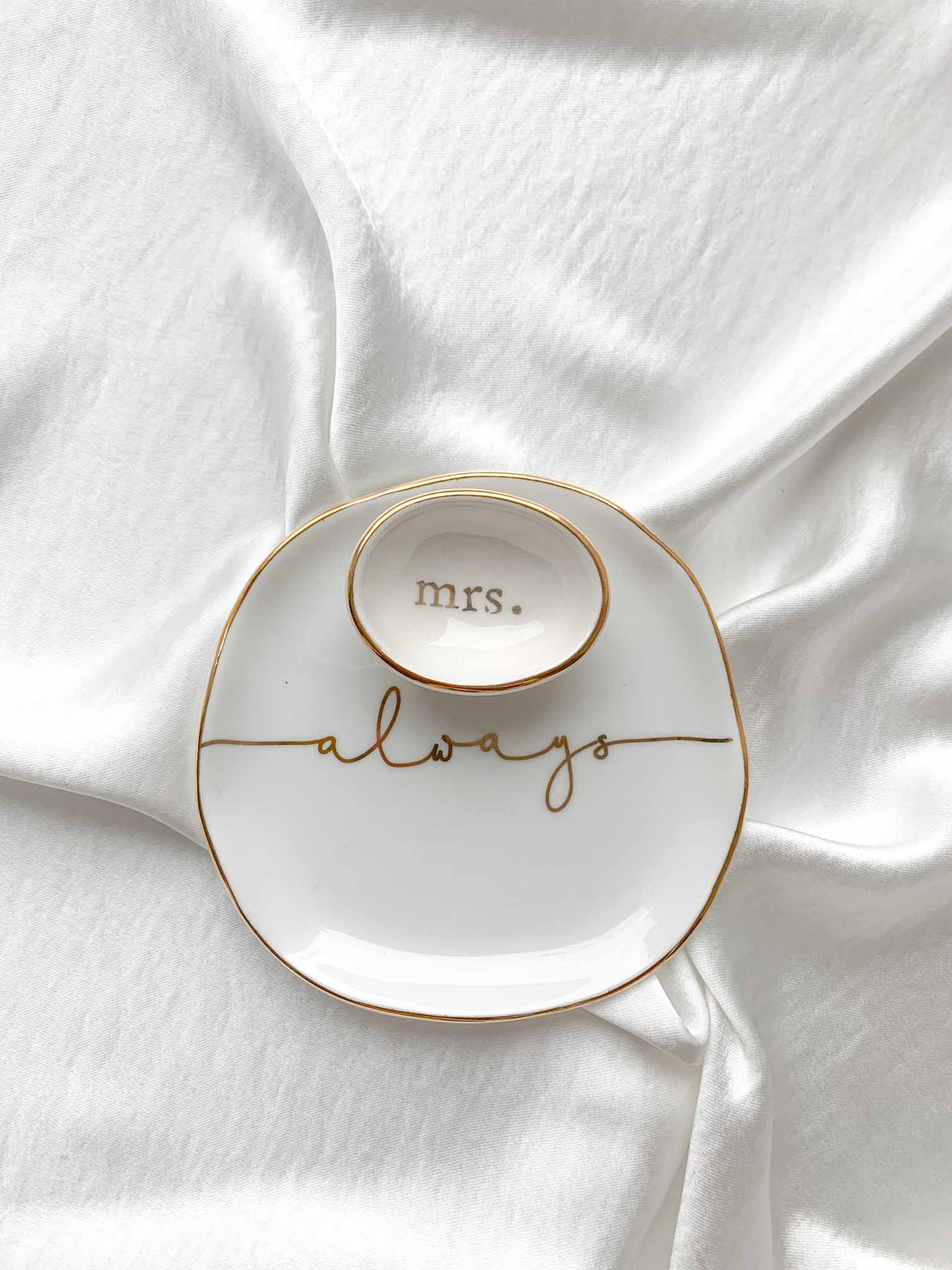 BLVD BY REVELLE
Our private accessory label, BLVD was inspired by the amazing brides who we've been lucky enough to meet over the years, the Revelle Brides who've followed our journey down countless roads and who continue to lead us in the direction of our dreams. From earrings to hair pieces to veils, the BLVD Collection is perfect for the brides who need accessories on the quick since we maintain stock of our most popular pieces.
Price Range: $10 to $370
DAVIE AND CHIYO
Based in Vancouver, British Columbia, each Davie & Chiyo piece is designed and handmade for the modern bride who wants an effortless look. Their accessory collection includes bridal hair pieces, earrings, faux fur shawls, veils and so much more.
Price Range: $22 to $800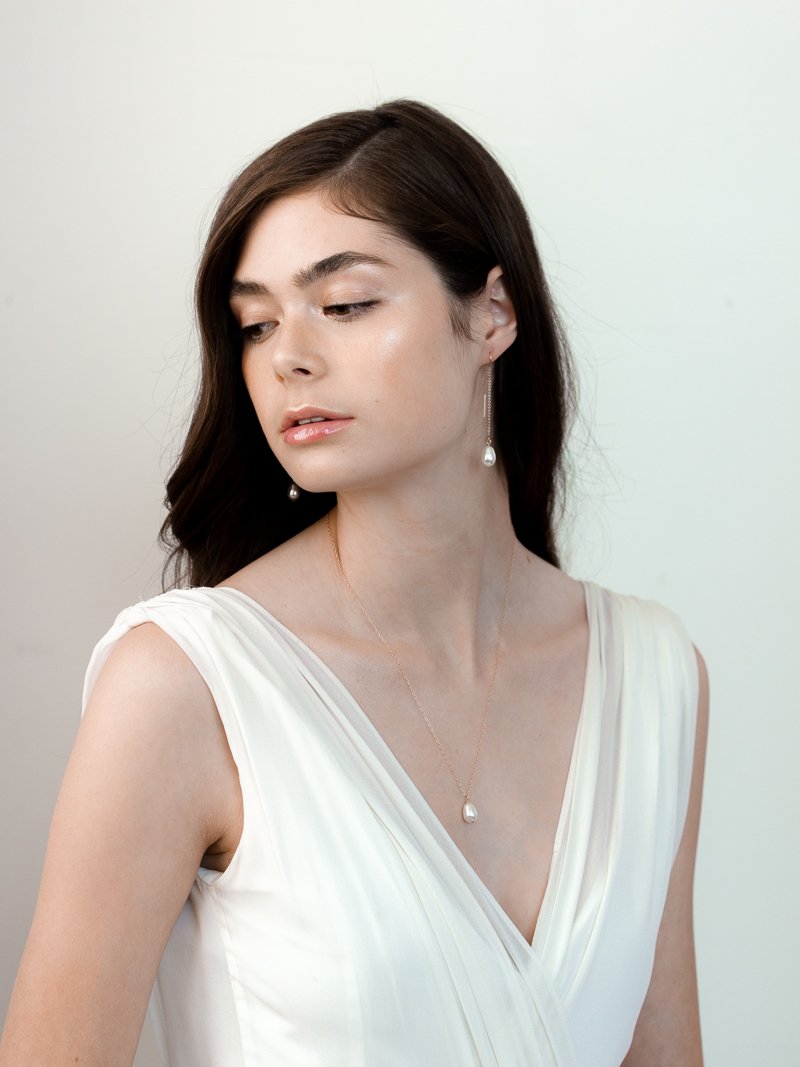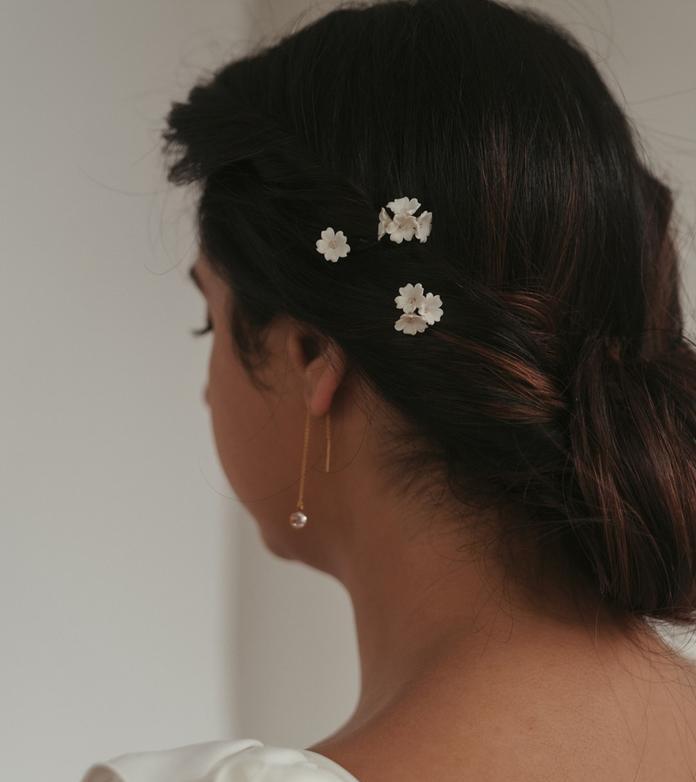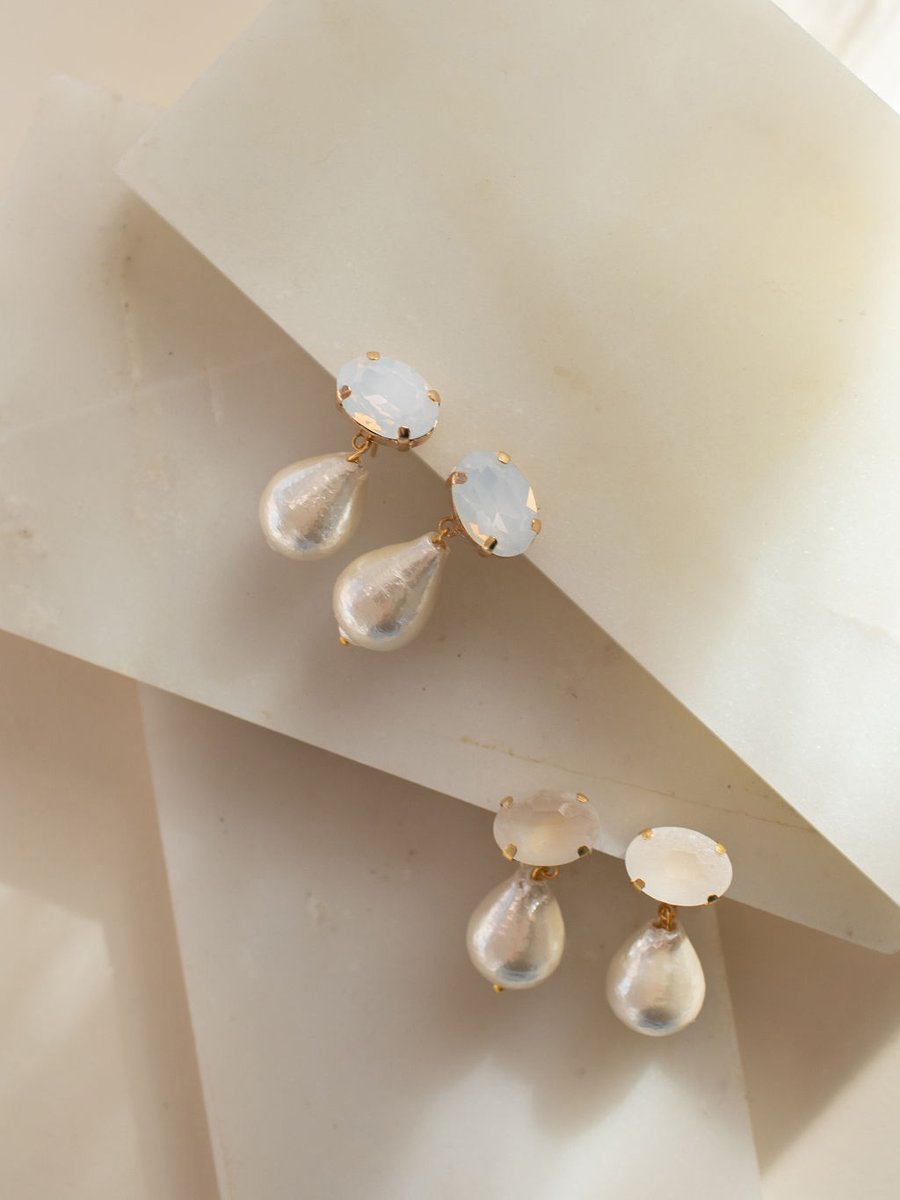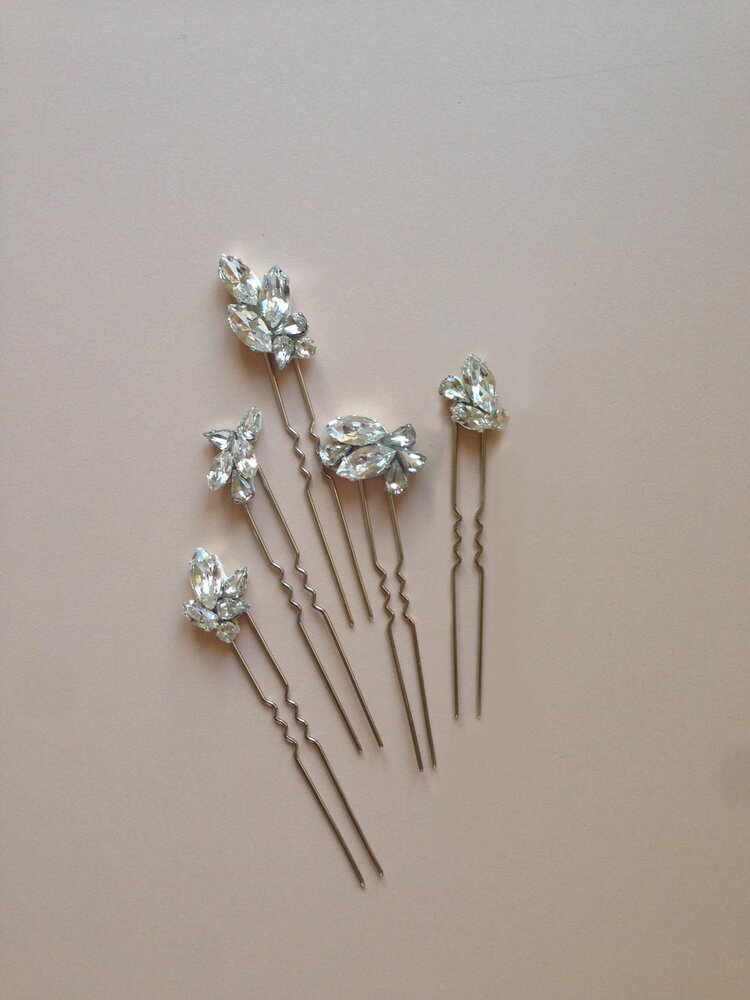 HUSHED COMMOTION
We first met Thea from Hushed Commotion at New York Bridal Market and we knew from her gorgeous designs that we had to have them at Revelle. Formerly based in Brooklyn, Hushed Commotion recently moved its studio to North Carolina but the quality of each piece hasn't changed. Hushed Commotion creates bridal accessories for the modern, boho bride and allows for many customizations as well.
Price Range: $65 to $320
MADE WITH LOVE
Everyone knows that Made With Love designs the most beautiful gowns but they also create the perfect veils to complete your wedding day look. From a minimalist raw-edge cathedral veil to the most intricate lace trimmed veil, MWL's creations are the perfect compliment to any wedding gown that Revelle carries.
Price Range: $175 to $375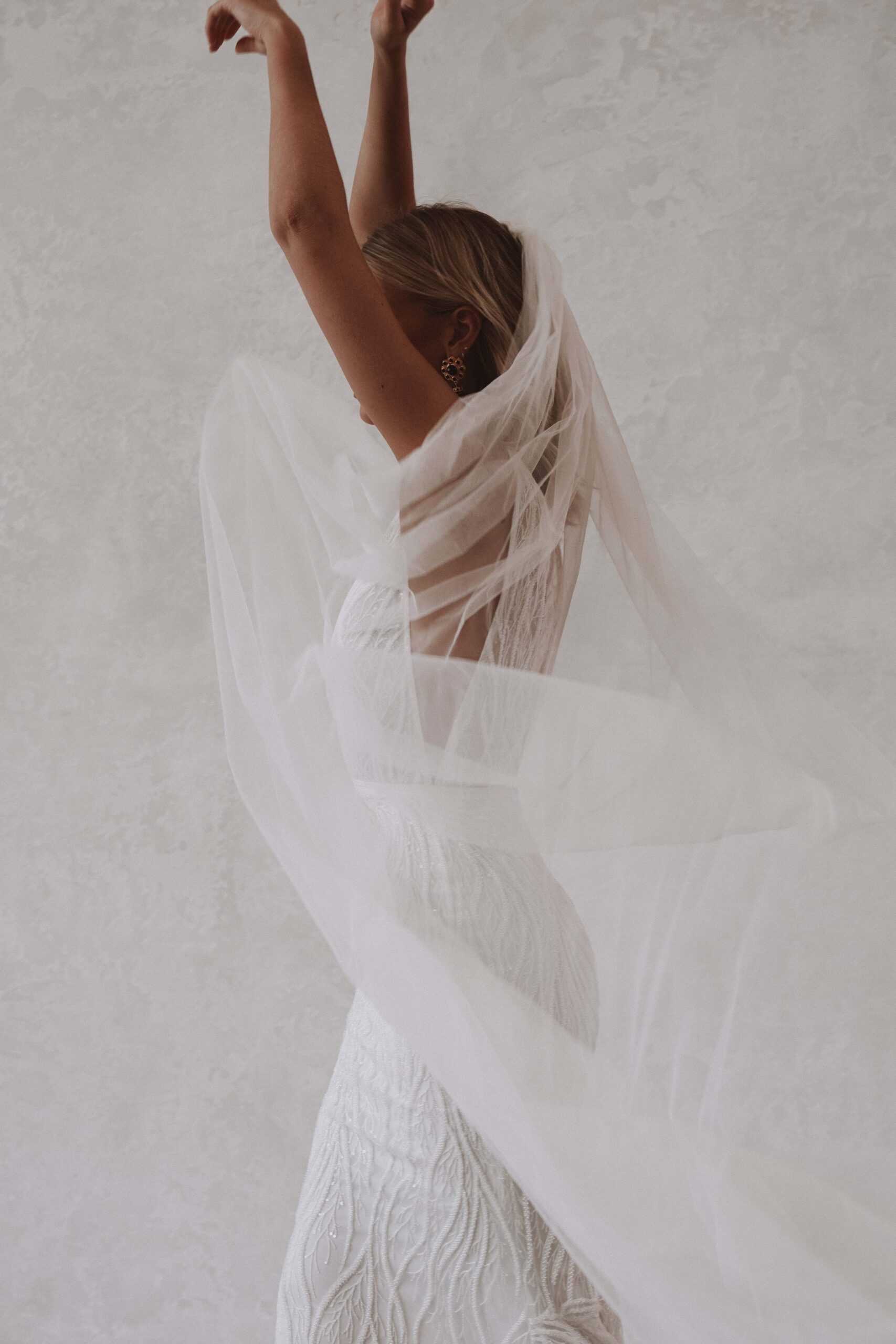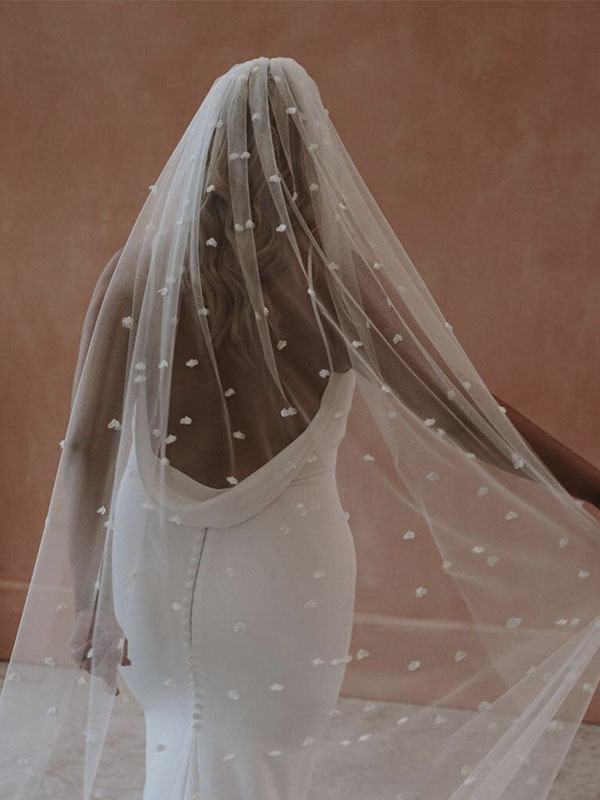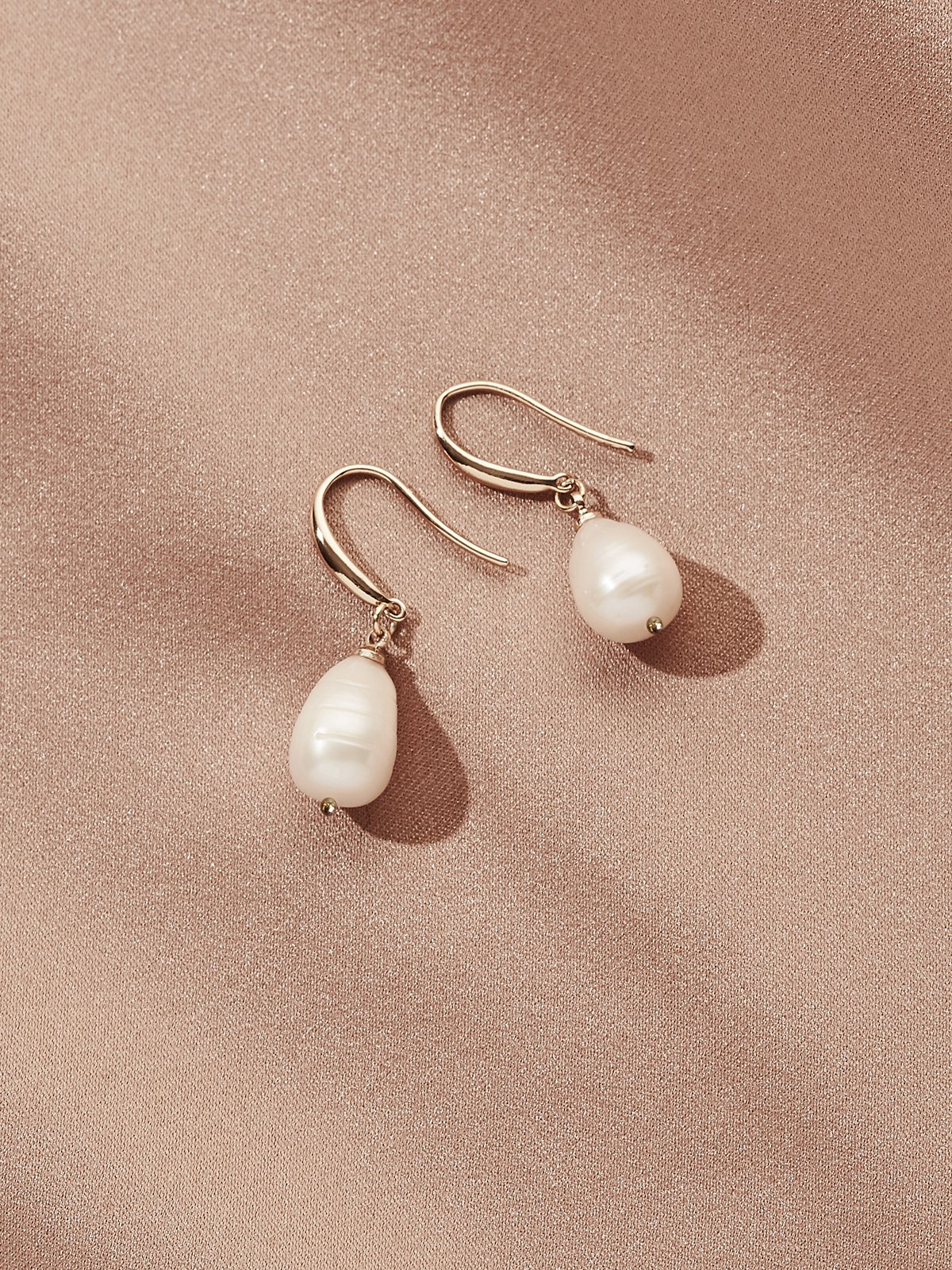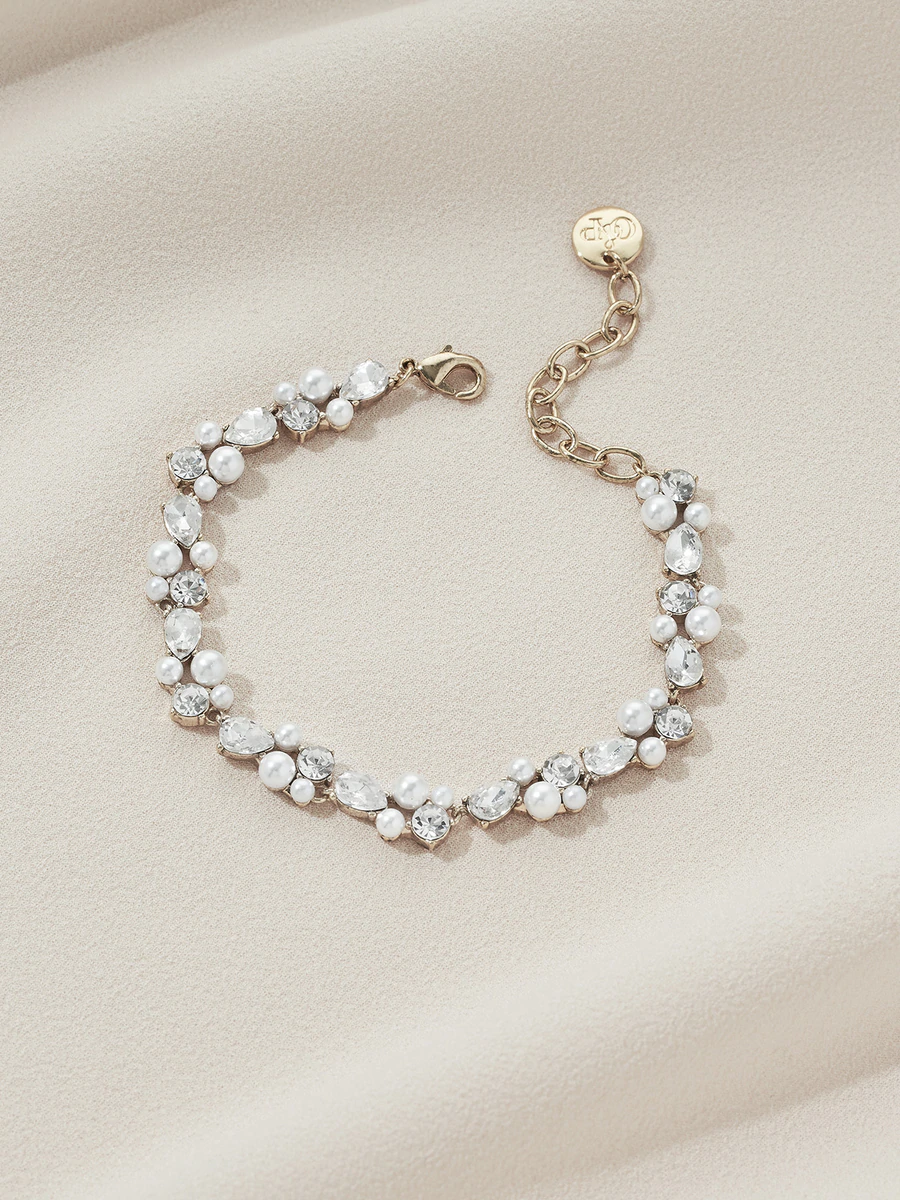 OLIVE AND PIPER
Olive + Piper is a Canadian accessories brand that created gorgeous bridal pieces that are also perfect for everyday wear. At Revelle, we carry Love + Piper earrings, bracelets, necklaces and hair pieces that are both stylish and affordable. Many of the O+P accessories are versatile and all of the Revelle staff usually wear their faves to work !
Price Range : $25 to $72
UNTAMED PETALS
Untamed Petals was the very first bridal accessories line that we added to our designer collection and we are so glad we did. Based in California and founded by Amanda Judge,
Untamed Petals creates a wide variety of bridal accessories for the stylish and fashionable bride. Their collection includes gorgeous statement earrings and everyday earrings, bracelets and necklaces, short veils and cathedral veils, overskirts and more. There is so much to choose from !
Price Range: $30 to $1250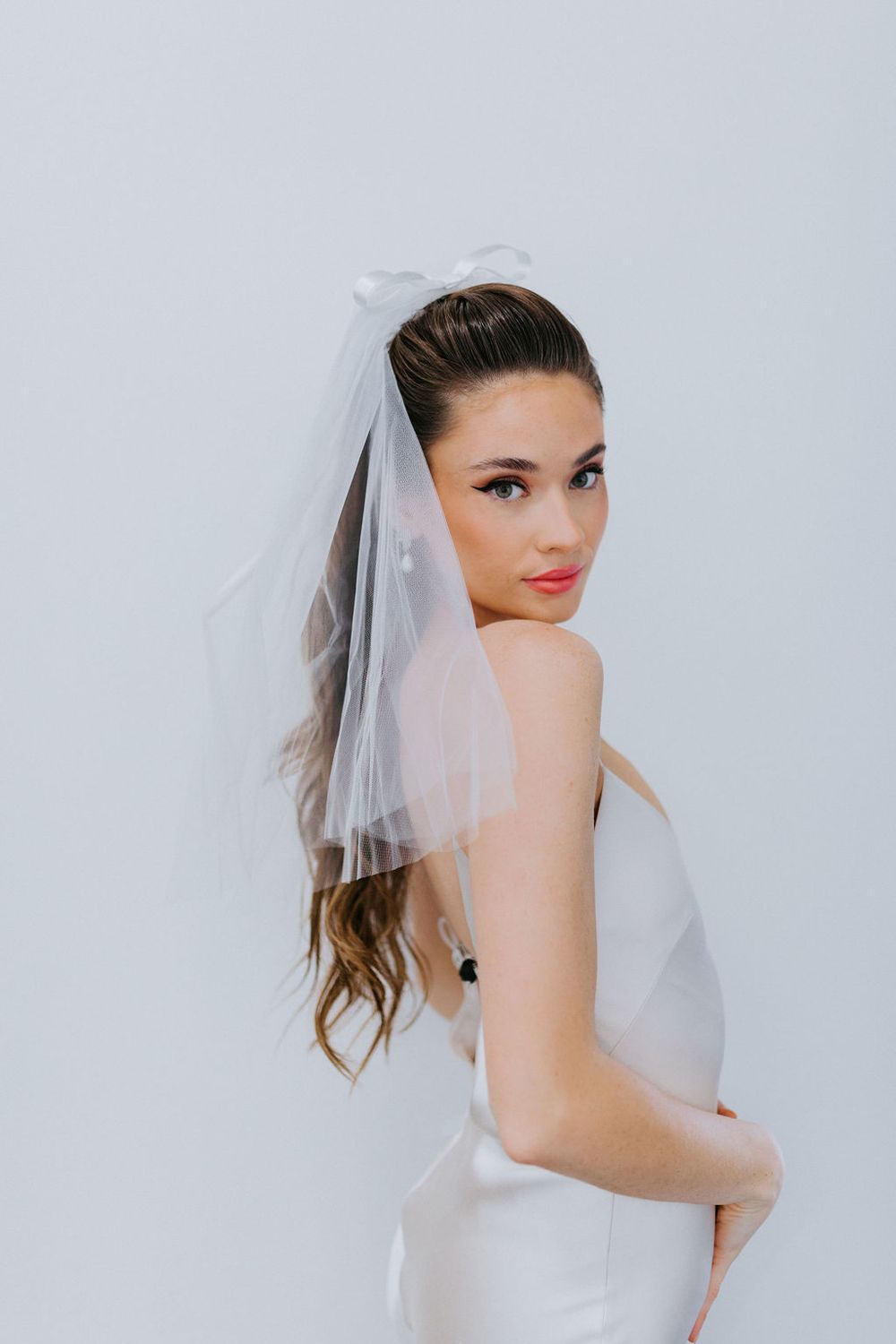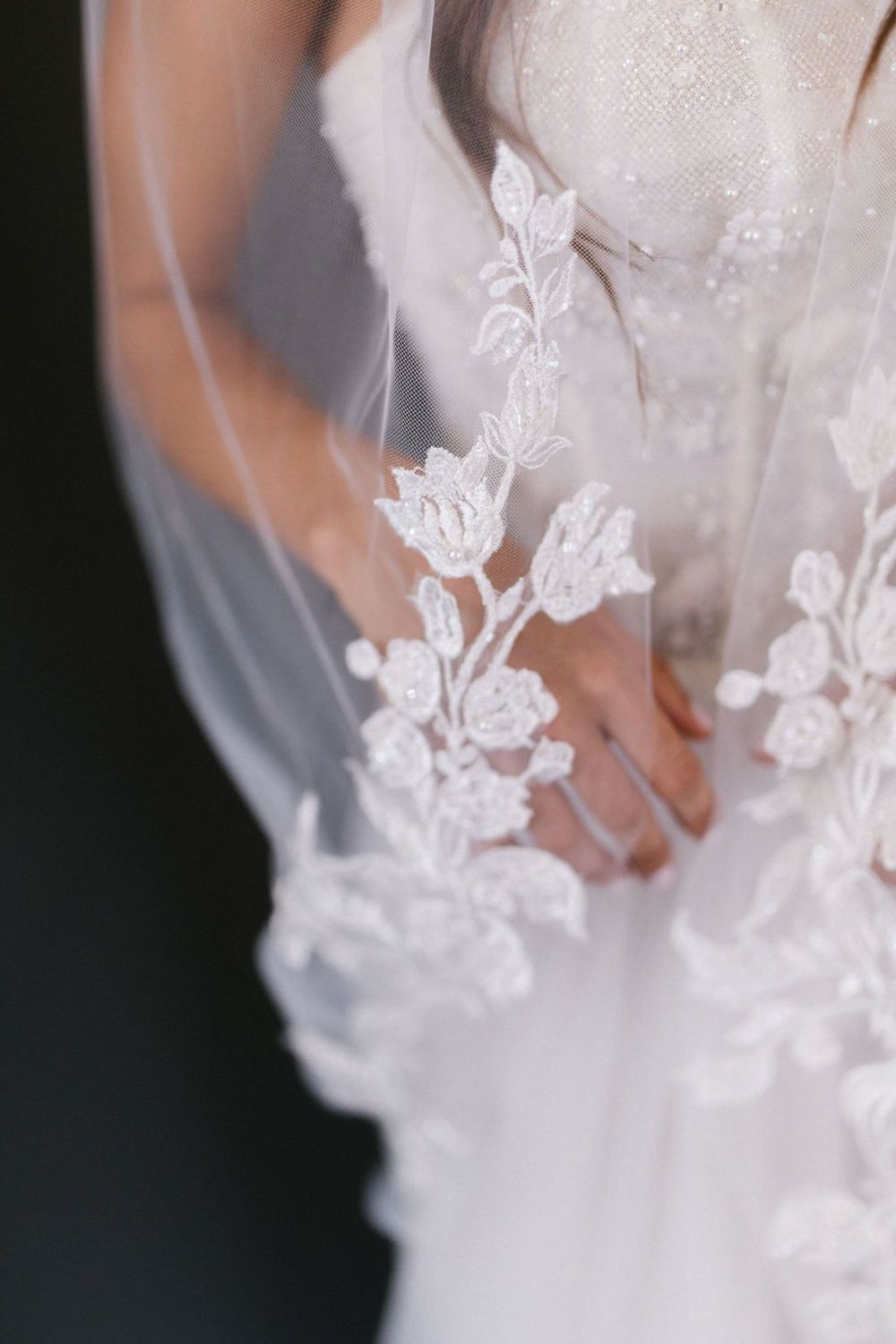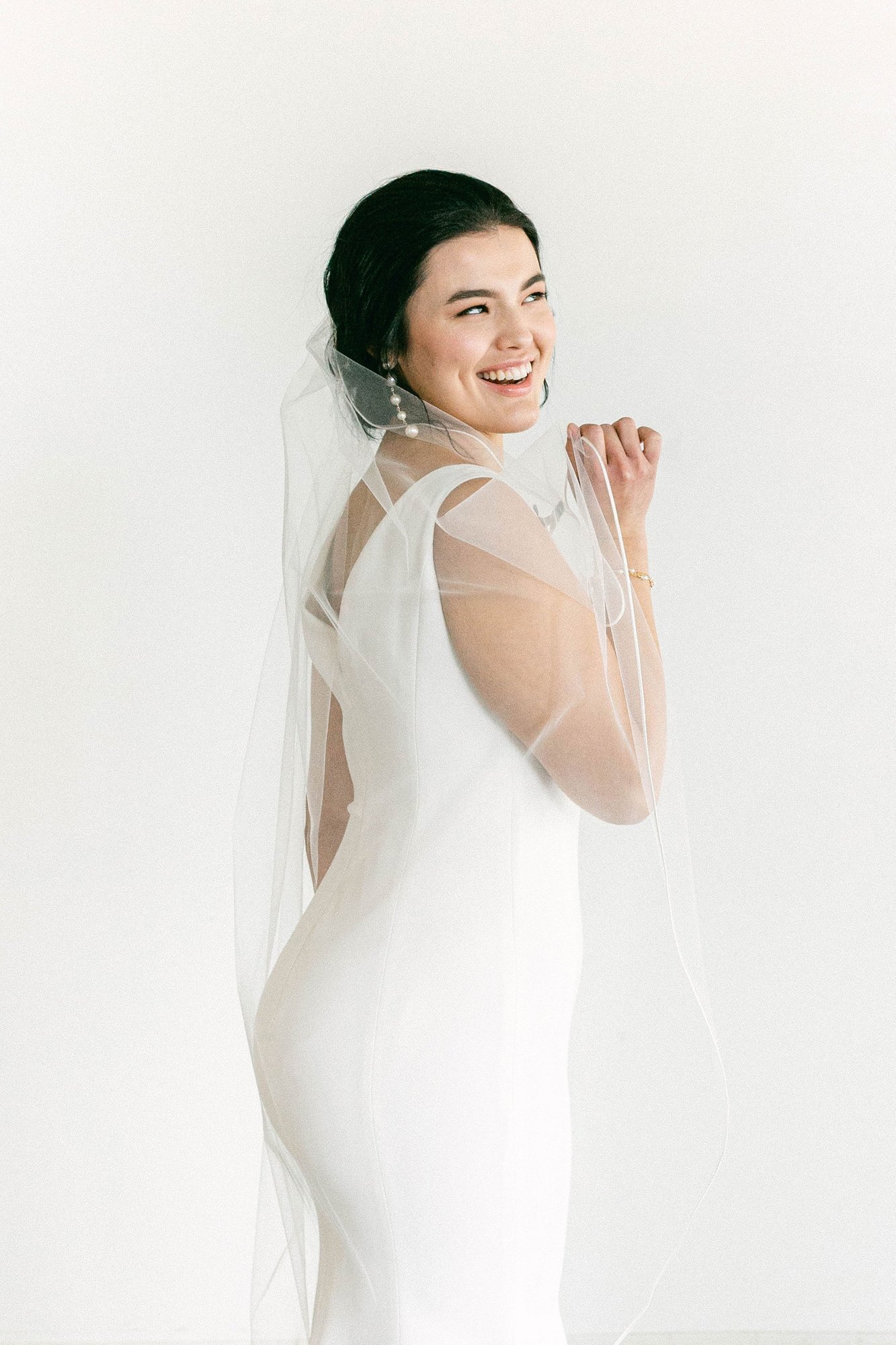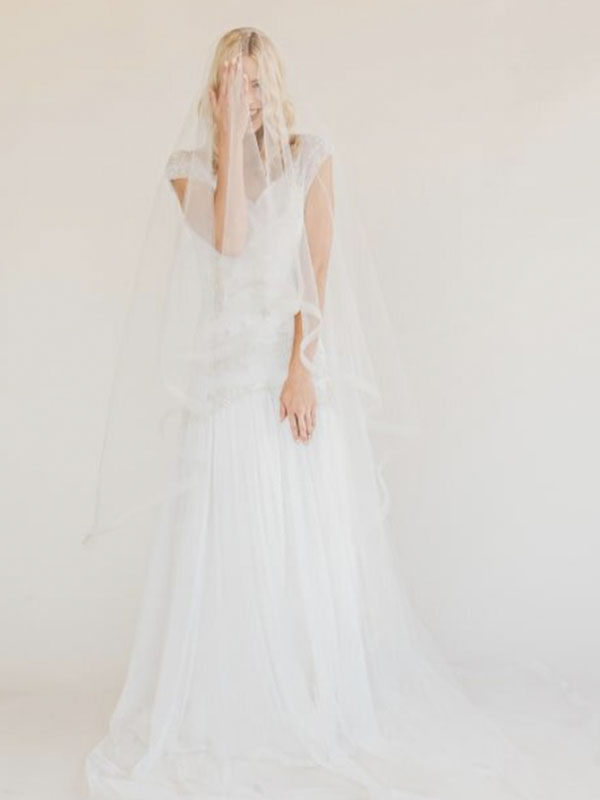 SARA GABRIEL
Sara Gabriel started out as a home-based business in Denver over 20 years ago and to the day, every piece is handmade with love in the USA. Every veil is individually cut, every crystal hand-placed, every appliqué pinned & sewn one at a time- just like the first pieces, Sara made decades ago. Each Sara Gabriel piece tells its own story.
Price Range: $100 to $980
Not only do we have the amazing designers above but we have a huge announcement to make about the newest accessories designer to be added to the Revelle collection! Stay tuned for the announcement next week!