Truvelle Trunk Show
From Canada, With Love
Here at Revelle, we take pride in being a small Canadian business and we love working with designers who share the same passions and values as we do! We understand the importance of shopping local and supporting small businesses and we know that our clients feel the same. We often get asked by our brides where their dress is coming from, where it is made, and sometimes have brides who request to only try on gowns by Canadian bridal brands! We completely understand the desire for transparency in regards to your gown's production, and we are so grateful to be stockists of the amazing Canadian bridal brand, Truvelle, which helps us achieve these goals for our brides! We will be hosting a trunk show for Truvelle from November 25-27 for their 2023 collection, so if you are interested in trying a Truvelle gown, book in with us for the trunk show now!
About Truvelle
Truvelle was founded by designer Gaby Bayona in 2013 and they have been going strong ever since! Gaby grew up in her mom's custom dress shop and became inspired to start the Truvelle brand when she began noticing that bride's were looking for something a little less traditional. Truvelle is for the bride who wants to look beautiful, feel confident, and enjoy an effortlessly romantic wedding day! All of the Truvelle gowns are made in Vancouver by a staff of 25+ people who work in their 9000 sq. ft. studio, but no matter how big the Truvelle team gets, they make an effort to maintain a small company vibe, making them more accessible to their stockists and brides!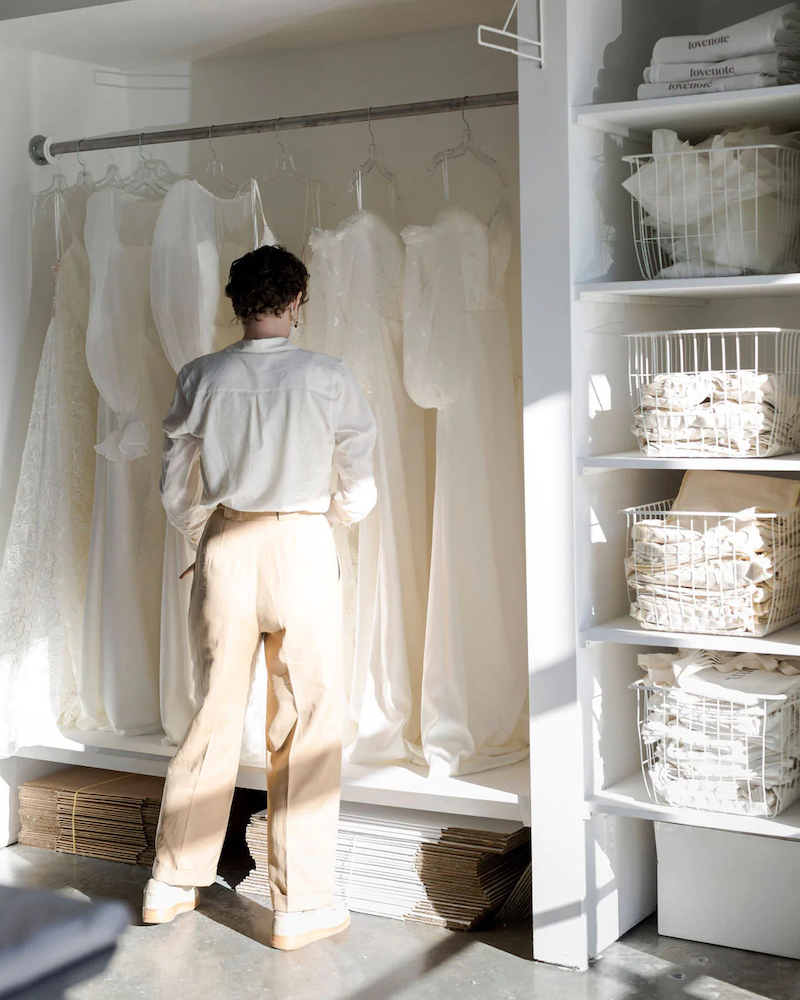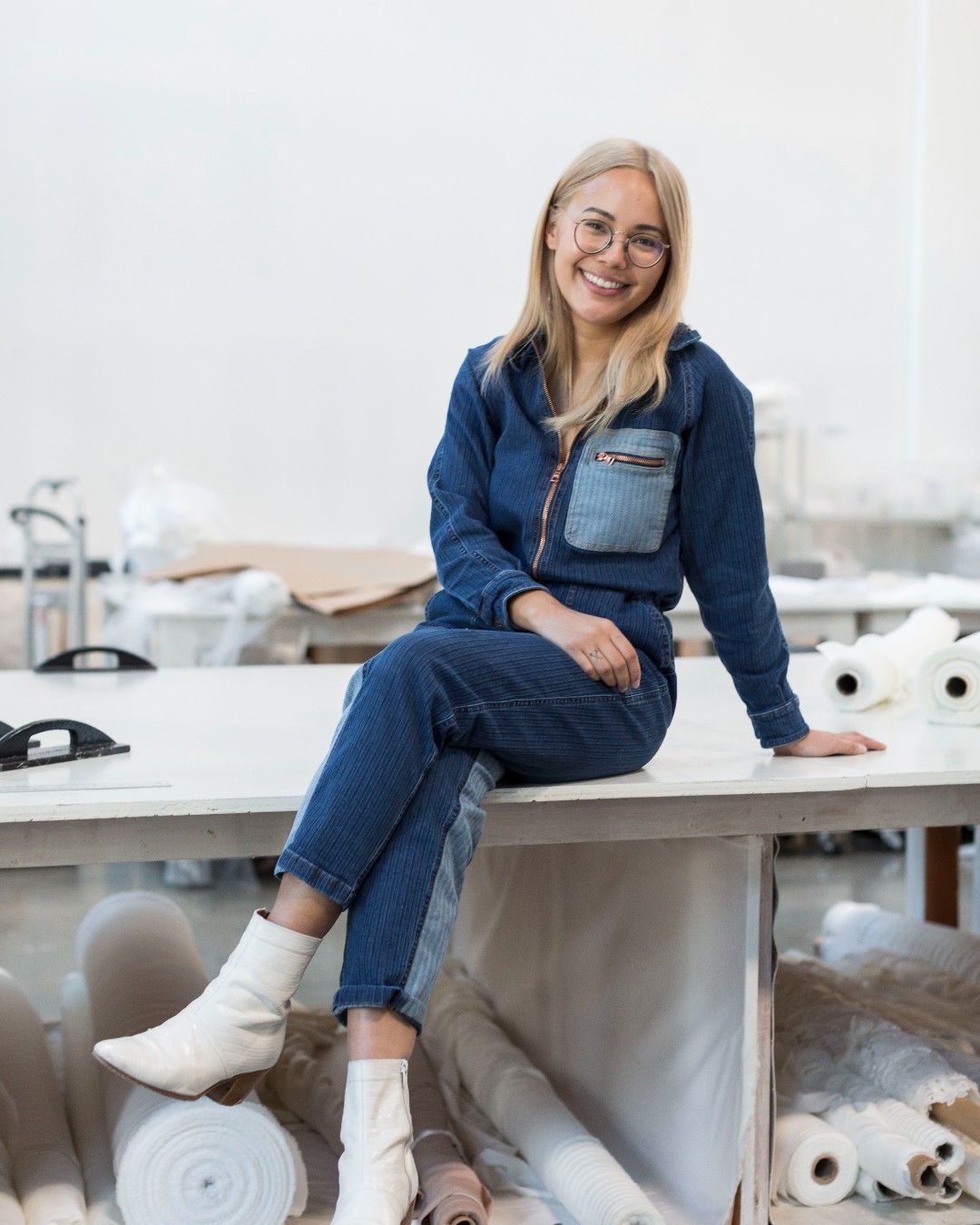 We love working with Truvelle, not only because of their gorgeous designs, but because of their dedication to ethical and sustainable production! All of their dresses are created entirely in-house, nothing is outsourced, from the initial designs to the finishing touches, everything is done in the studio. They insist on creating their gowns this way, not only for sustainable and ethical production, but also because it allows them to ensure each gown is given proper attention to detail and is made to perfection for their brides!
2023 Collection
The following is a look at the gowns in the stunning 2023 Truvelle Collection so if any of these are calling to you, be sure to book in with us between November 25-27 for the trunk show!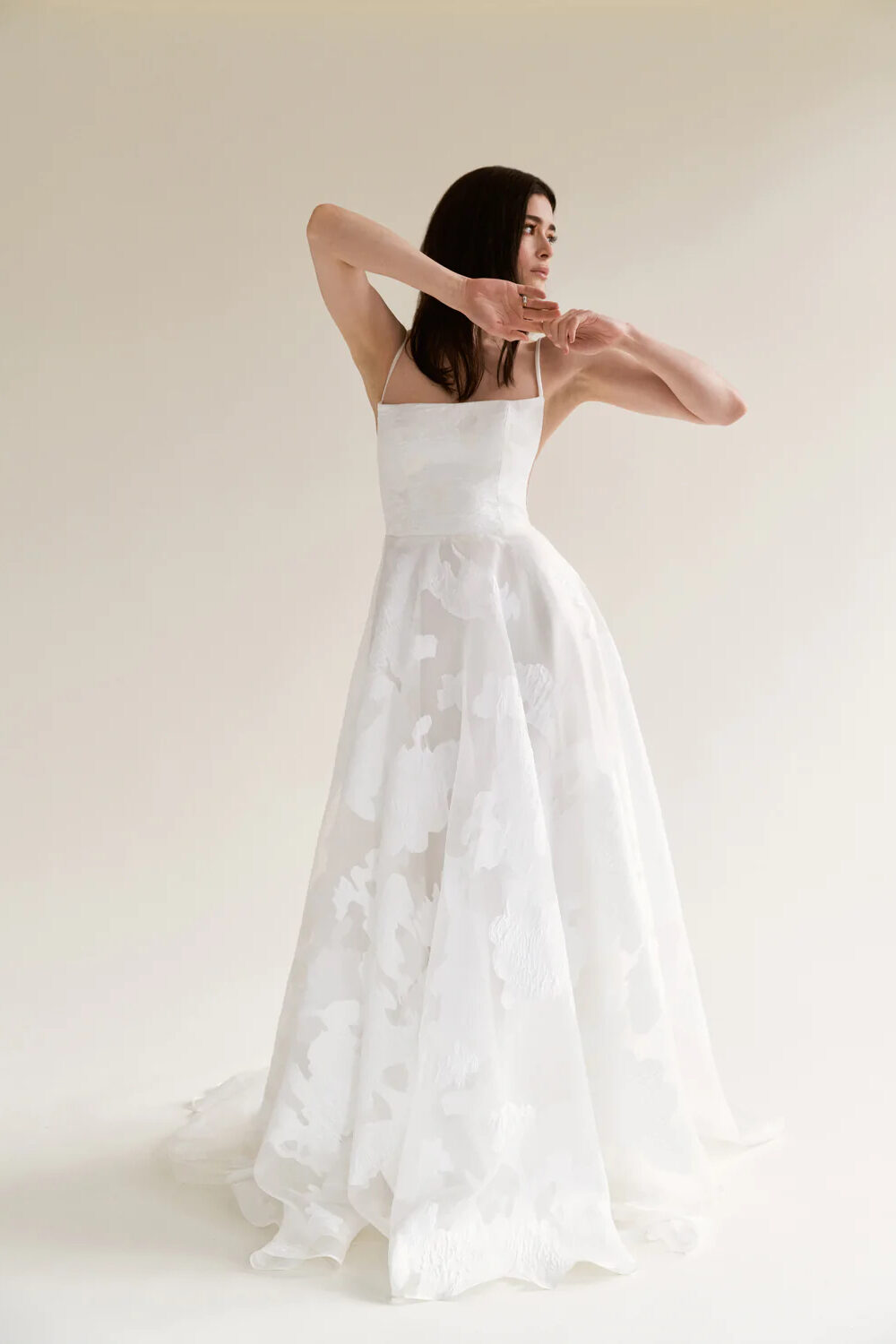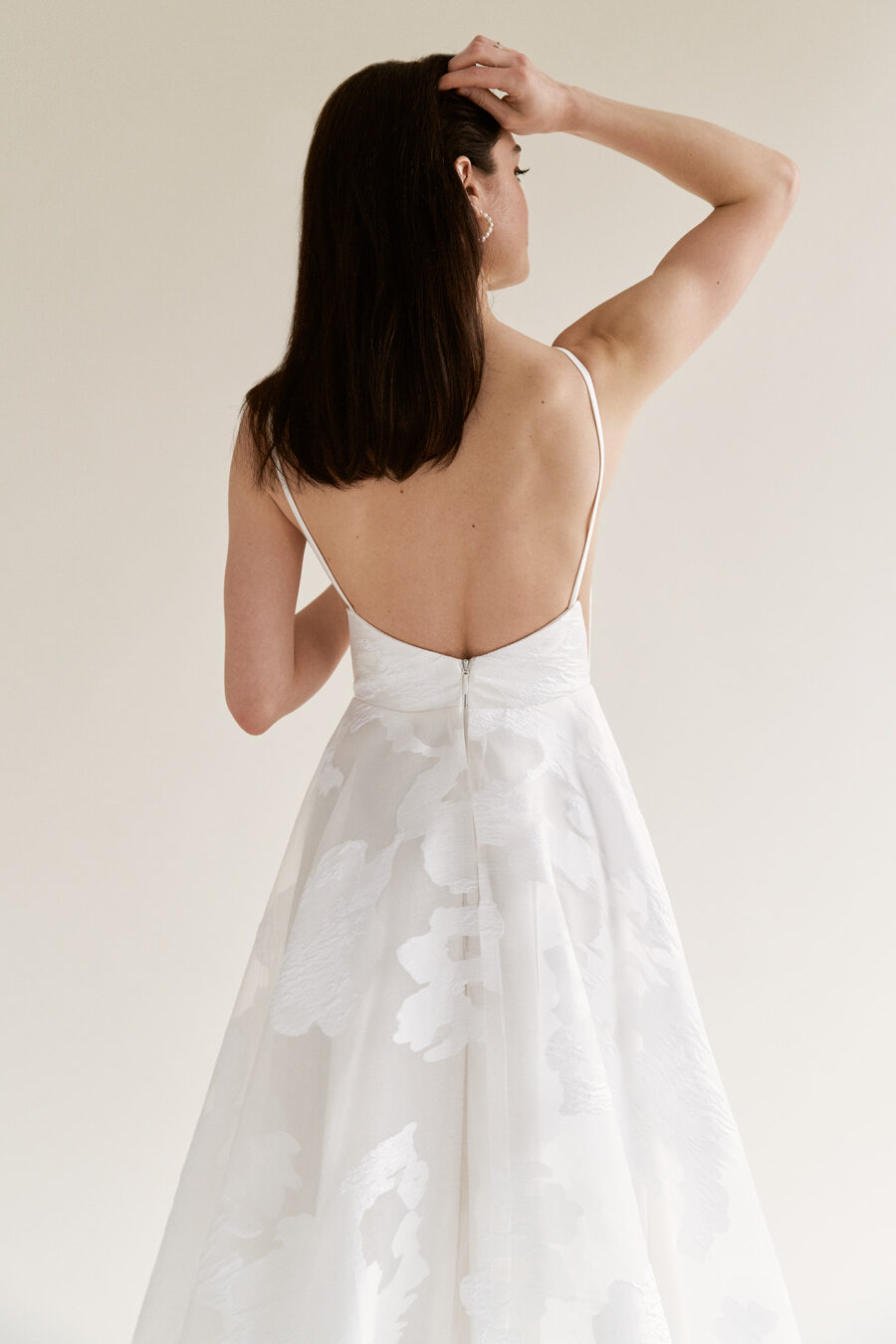 Frances is a beautiful textured organza gown with a flattering square neckline and angular low back! She has striking side cut-outs to add a touch of sexiness into this sophisticated gown and a long flowing train for ultimate romance.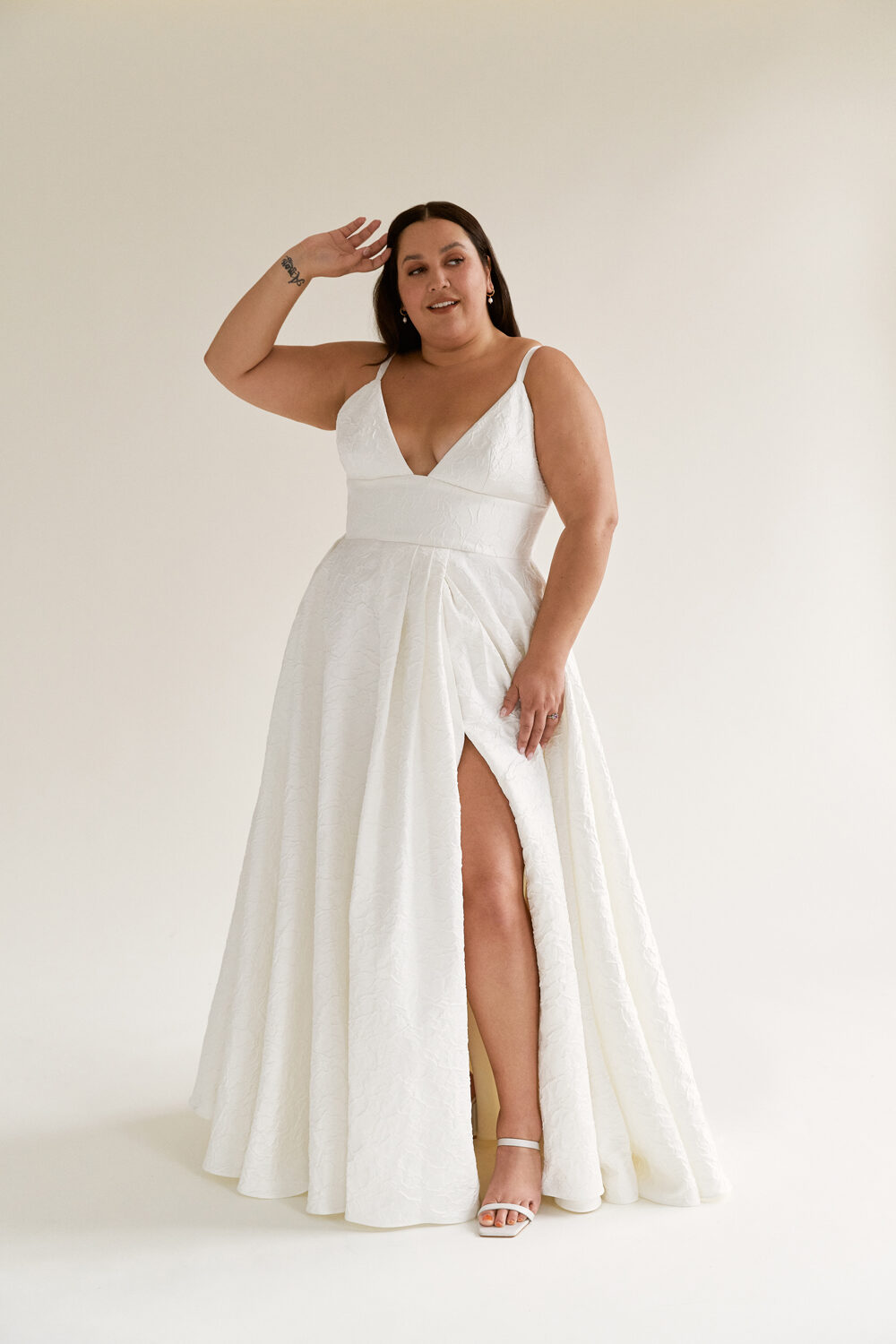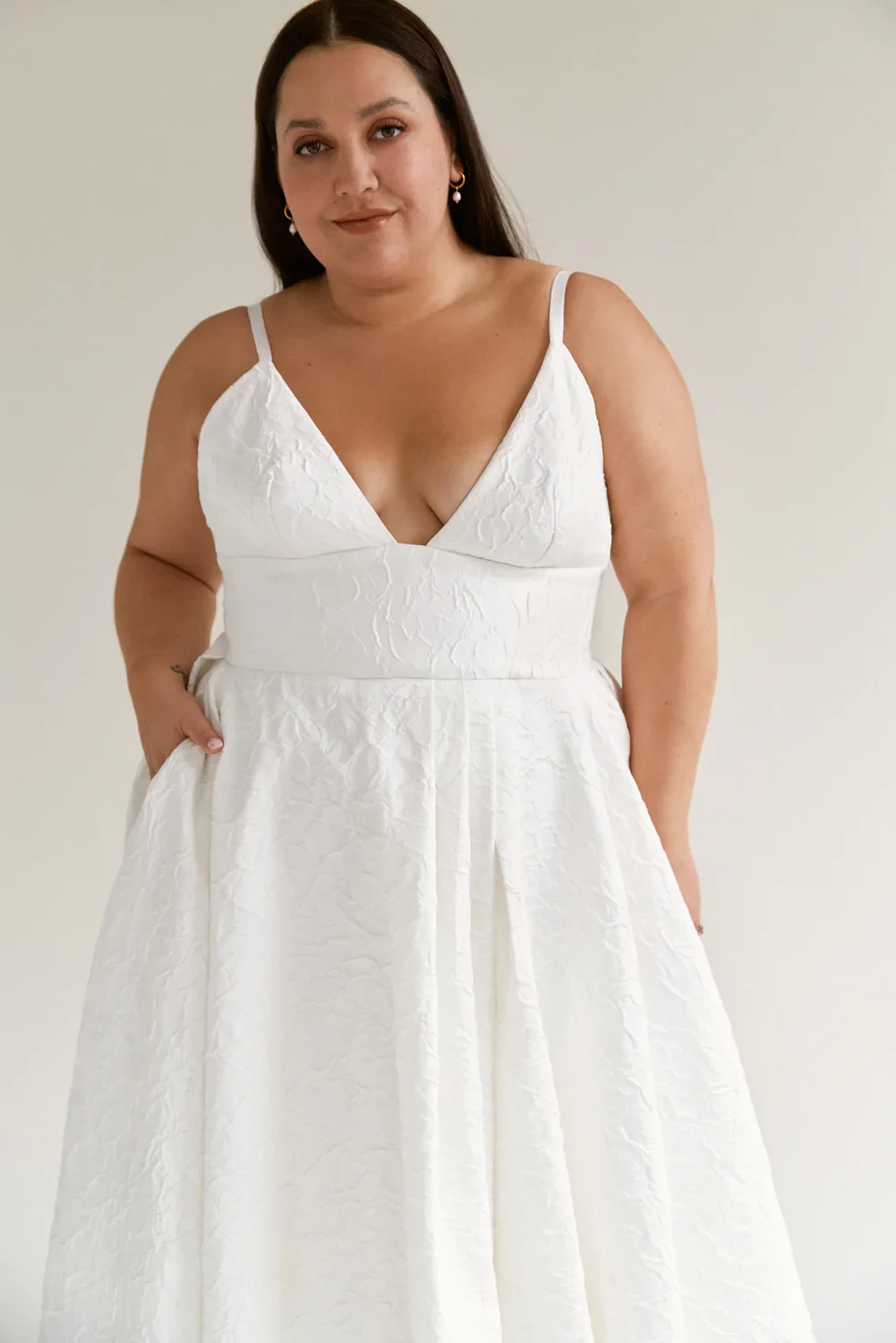 Georgia is a stunning gown with a gorgeous jacquard fabric and a wide waistband to really accentuate your waist! She also has a fun side slit to make this elegant gown a little more playful and a plunging neckline to create a flattering shape in the bodice.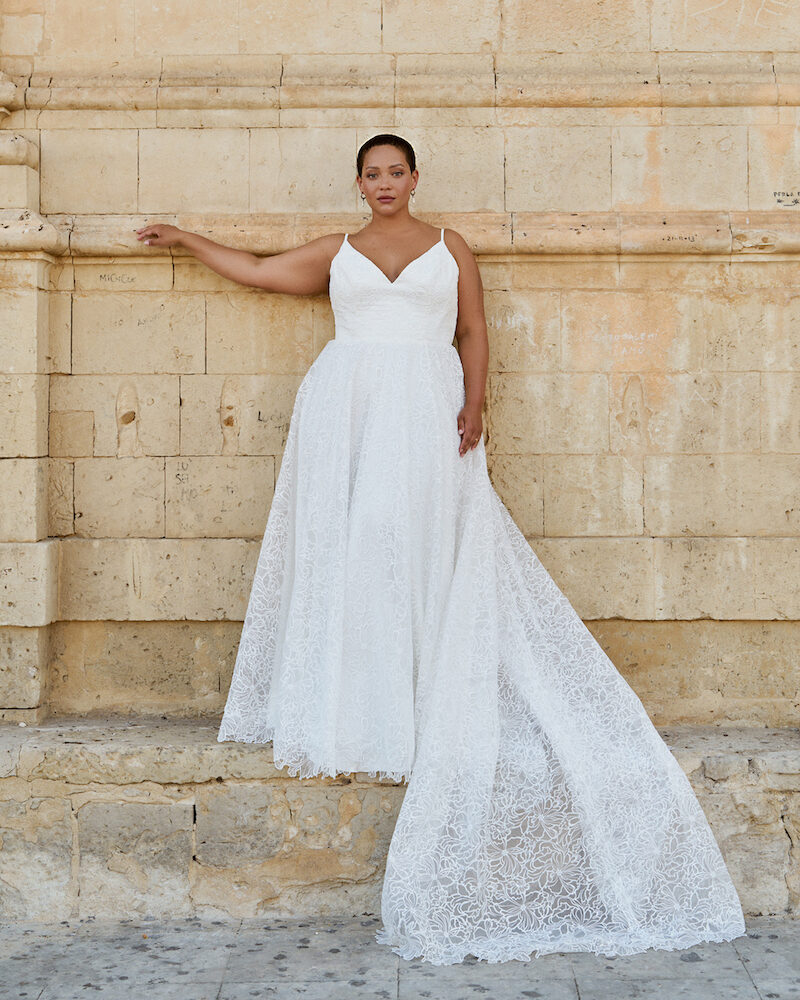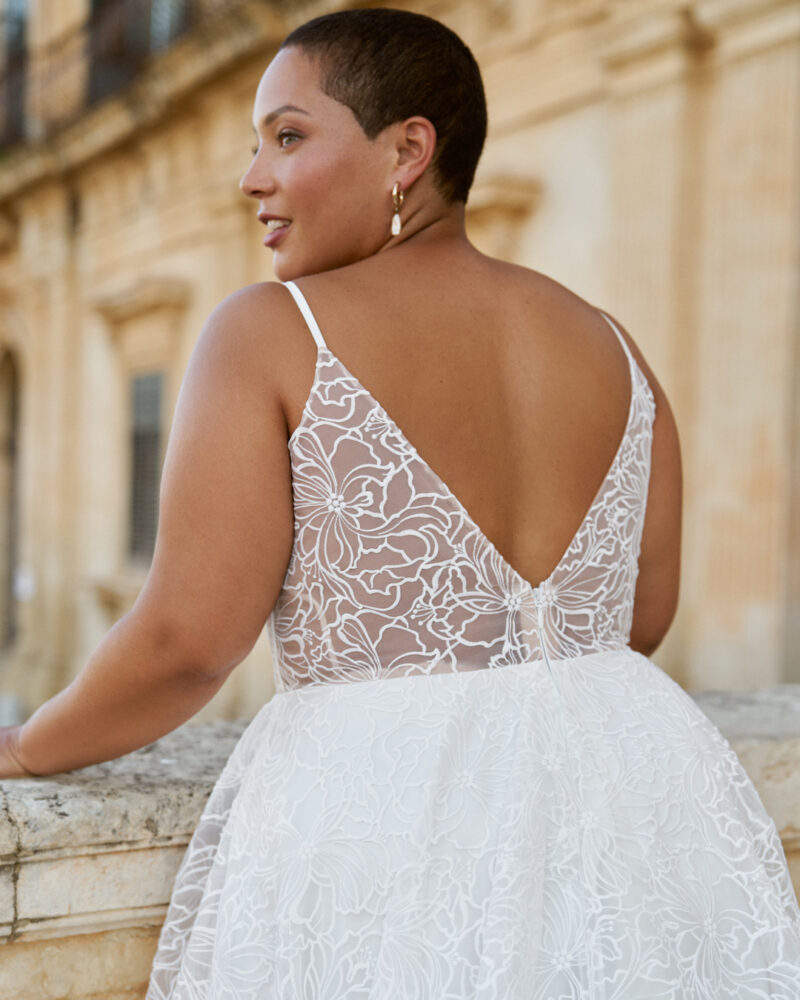 Kaslo is a romantic gown covered in Tigerlily organza and has a beautiful lace trim on the hem of the skirt, making it super pretty down to the last detail! With her dainty spaghetti straps and illusion lace back, Kaslo is the perfect gown for the effortless bride who loves unique details.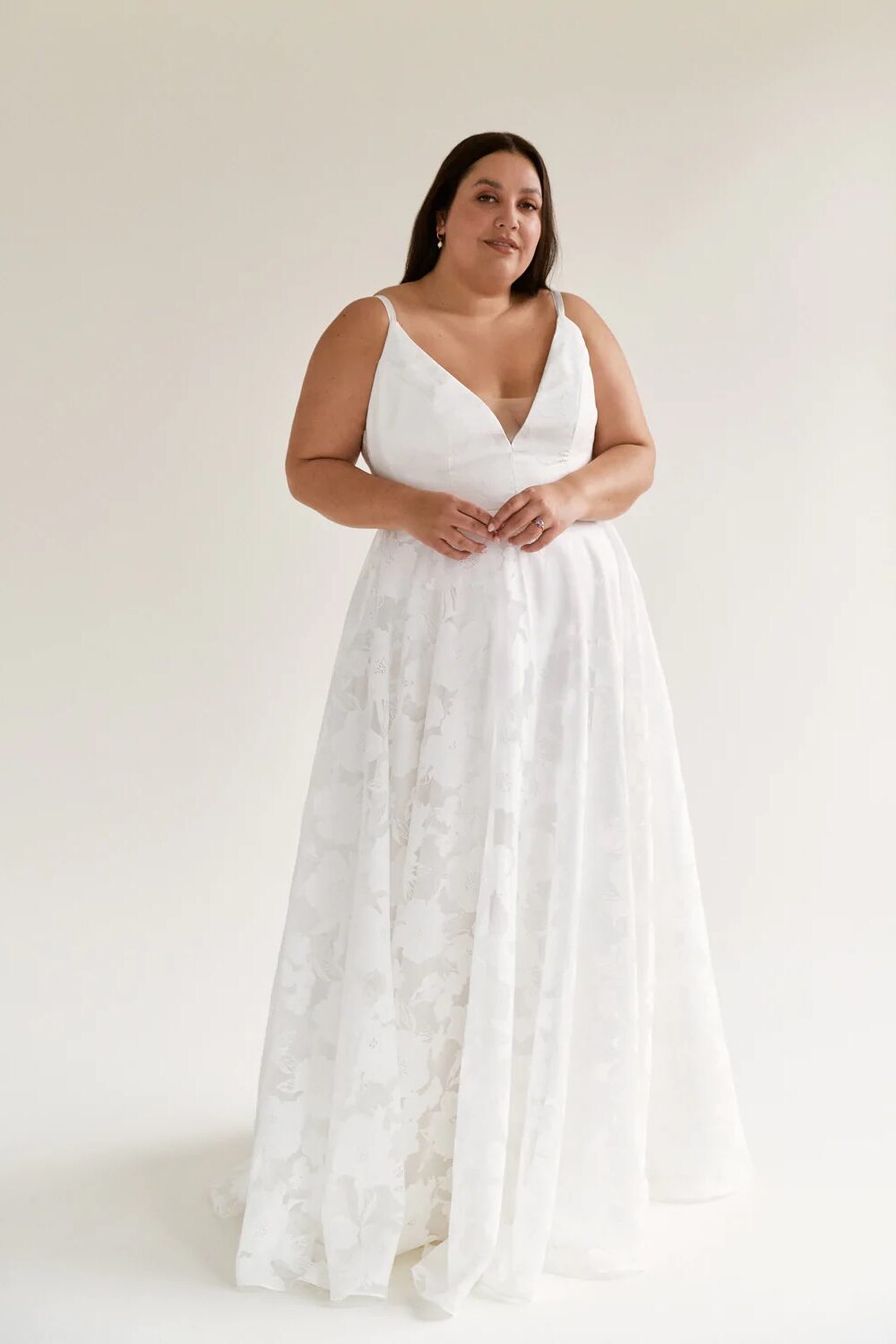 Rose is a charming gown lined with poppy organza and a dramatic skirt that moves with you and transitions into a gorgeous train! She has a thin belt where the bodice and the skirt meet and a stunning open back with straps cascading down to the waistband.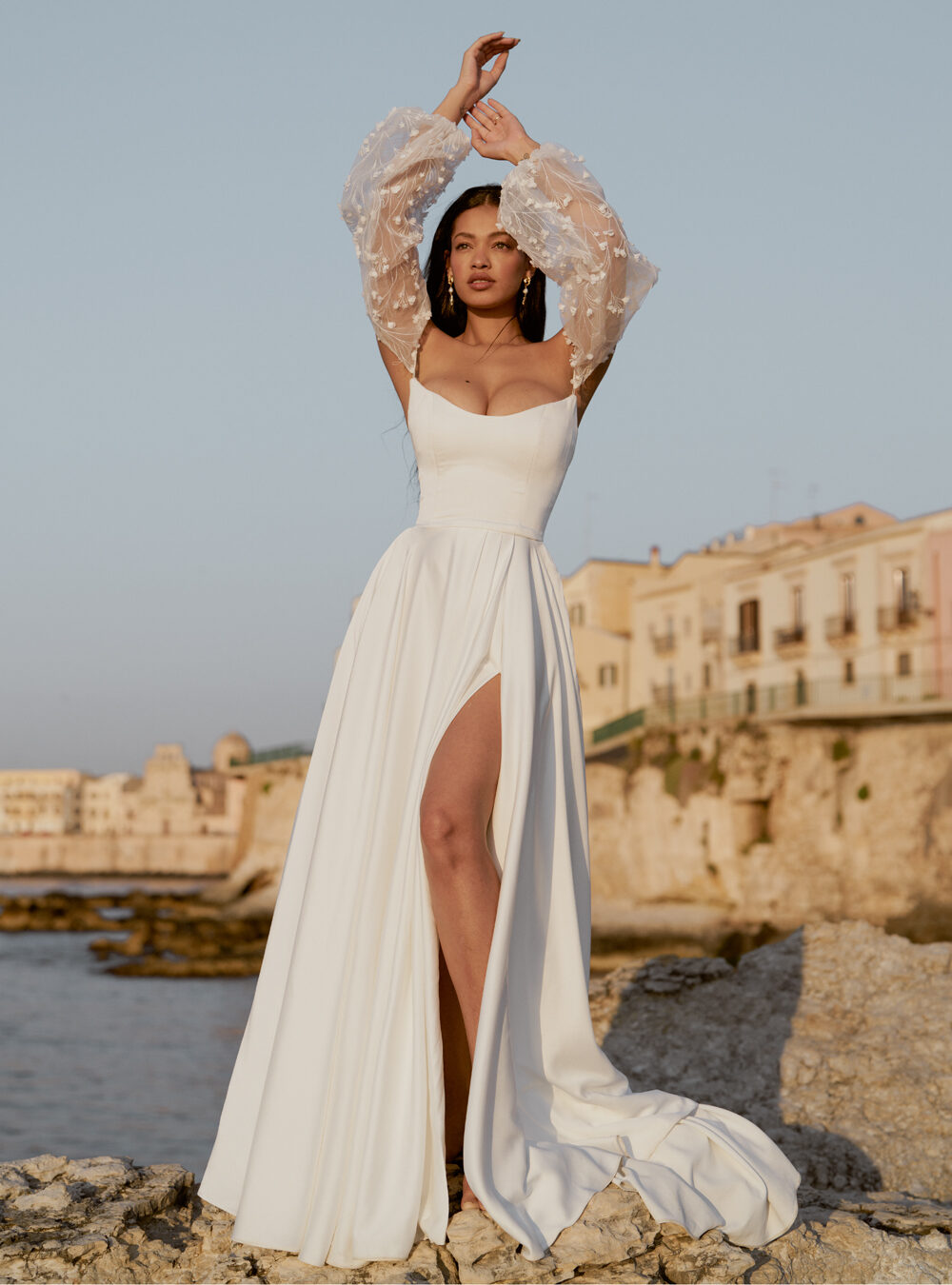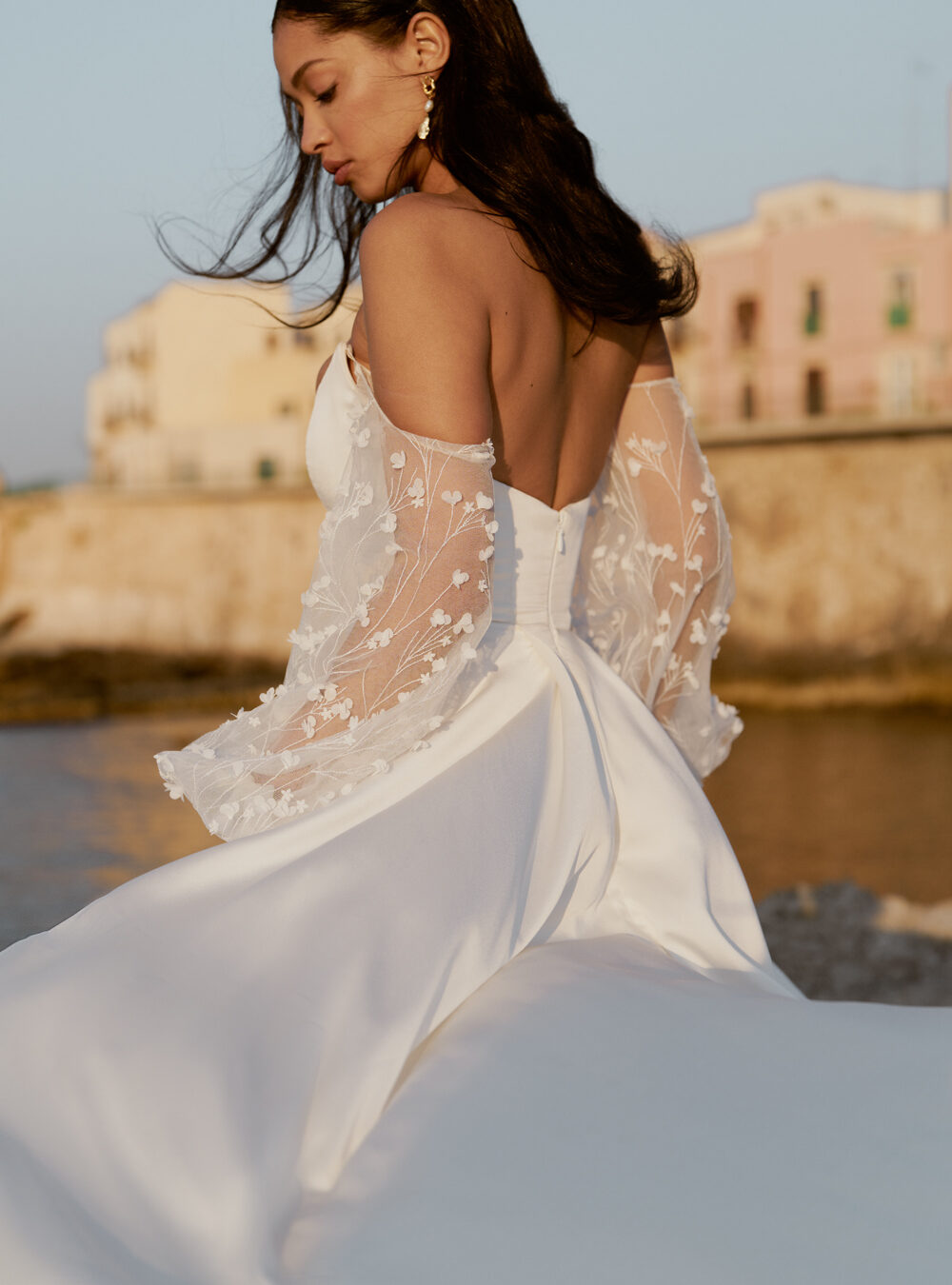 Pandora is an elegant strapless satin gown with a scoop bodice and detachable floral sleeves for the option of creating two looks! The graceful satin skirt has side split for an element of glamour and to give you the
Join us!
These gowns compile the amazing 2023 collection by Truvelle and we cannot wait to host the trunk show from November 25-27 to see our clients fall in love with the new collection and find their dream dresses! If you think a Truvelle gown may be the one for you, make sure to book in for the trunk show so you don't miss out on the opportunity to try these beautiful gowns on!
Book Your Slot At The Trunk Show