Tara Lauren Trunk Show
TARA LAUREN TRUNK SHOW:
Are you a bride who is seeking a gown that embodies femininity, bohemian details, dreamy florals, or sparkles? Then this 2023 Afternoon Interlude Collection by Tara Lauren may just be the perfect fit for you!
ABOUT TARA LAUREN:
Tara Lauren is a Los Angeles based bridal brand that embodies an elevated take on bohemian aesthetics and romance to fit today's modern bride. Tara Lauren is founded by two sisters Tara and Shaina Healy who strive to create effortless beauty for Tara Lauren brides. The sisters personally hand source all of the unique lace, airy silk crepe de chine, and delicate embroidery details used in their gowns.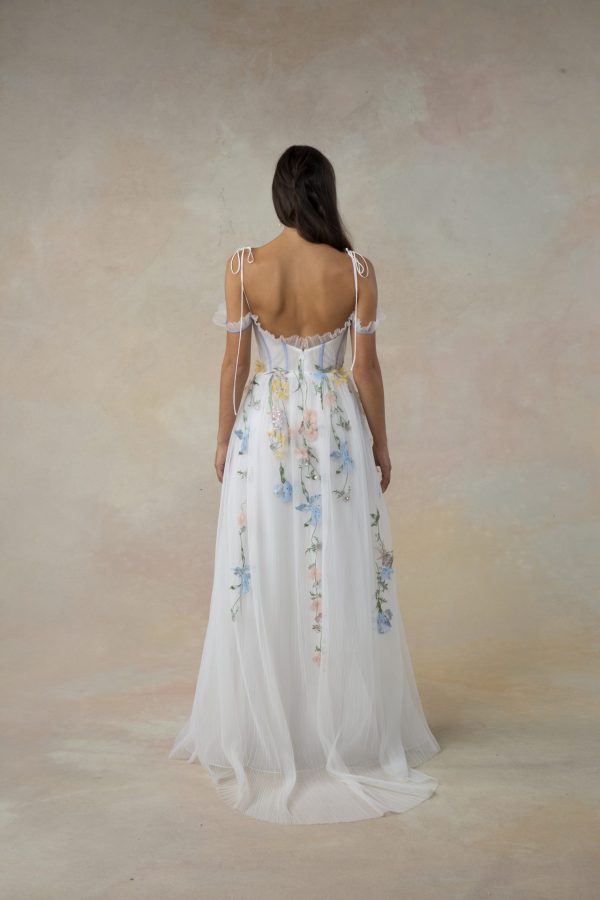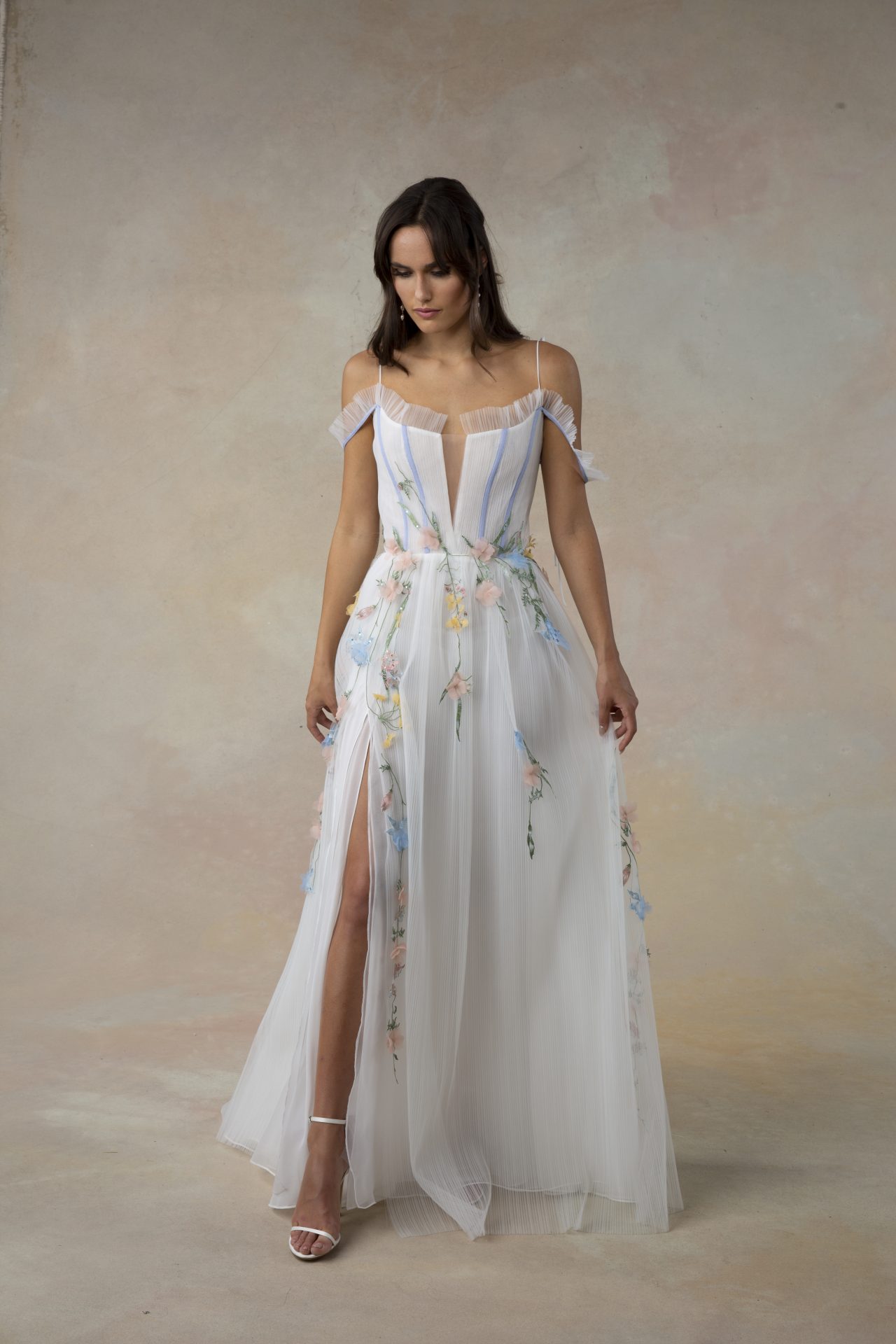 Meet, Canary – in this beautiful Cornflower colour.
If you are getting married in the spring, outdoors in a garden setting - buy this dress! Canary is a pleated tulle A line gown that comes in both ivory and the magical cornflower version which features gorgeous 3D spring colour florals throughout. With a deep V neckline, gentle off the shoulder straps, and a leg slit, this gown is for the bride looking for something majestic! 
Meet, Willa.
This gown is perfect for any season! Willa is a stunning lace A line gown with abstract florals, a deep V neckline, and inner bodice structure. This gown is made for the bride who wants to feel like a princess.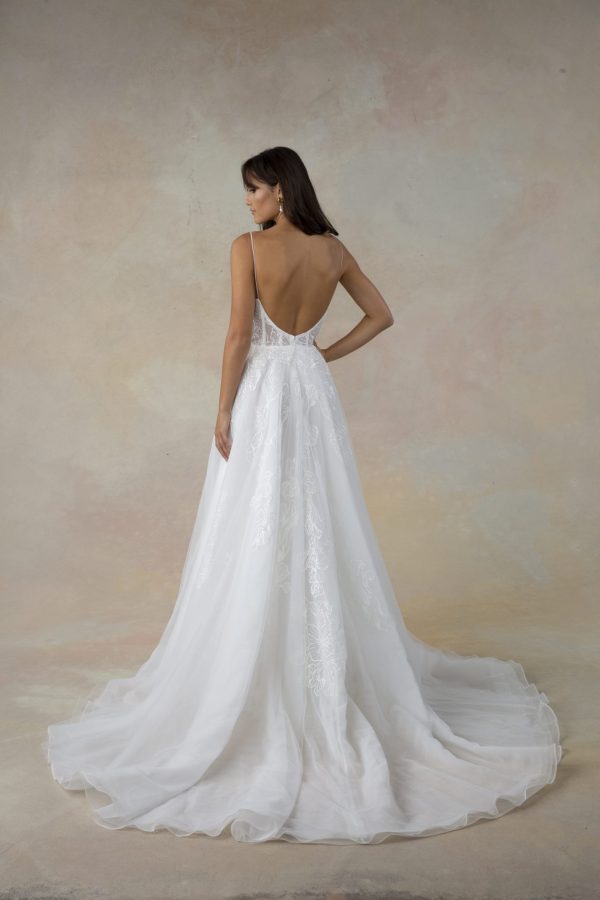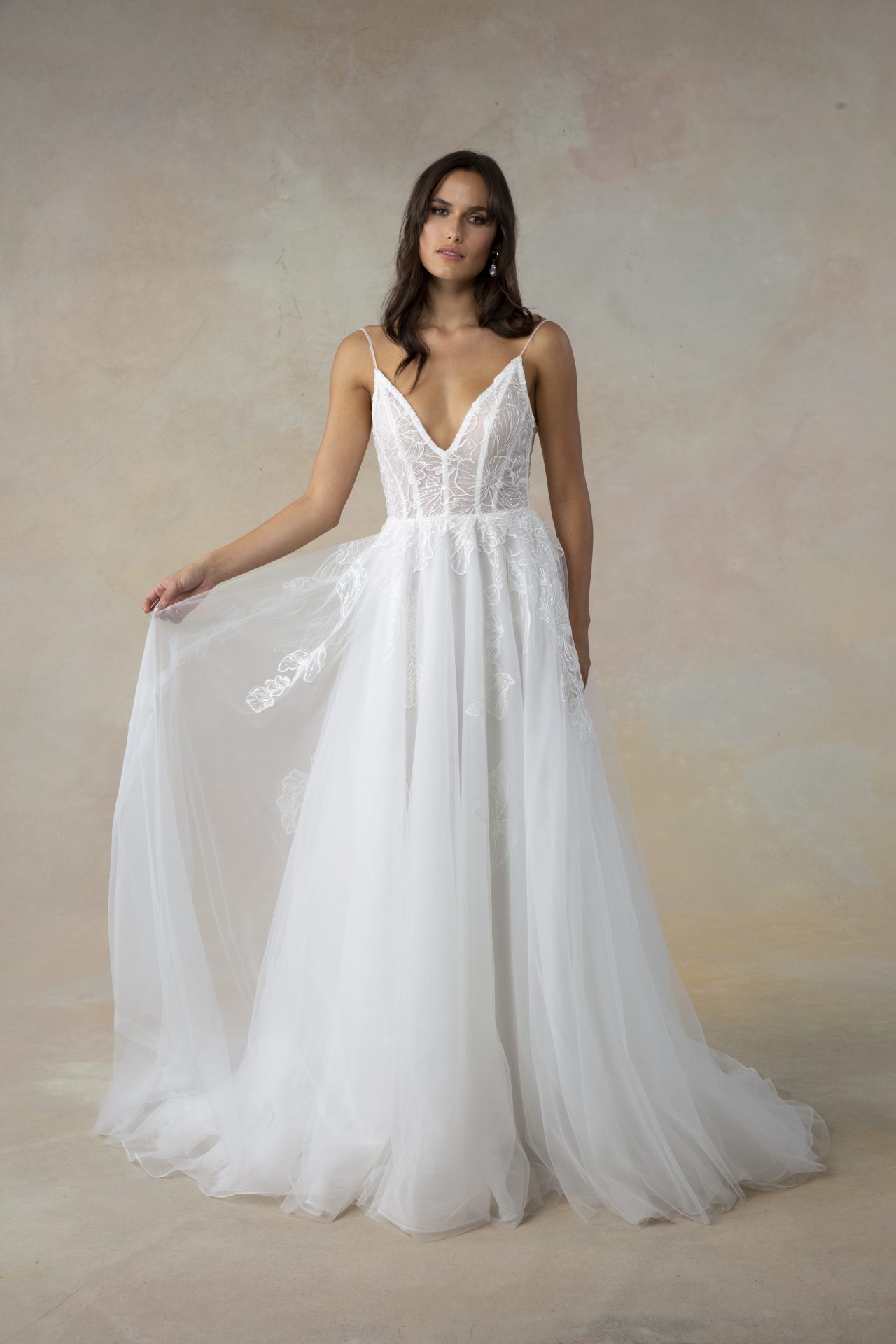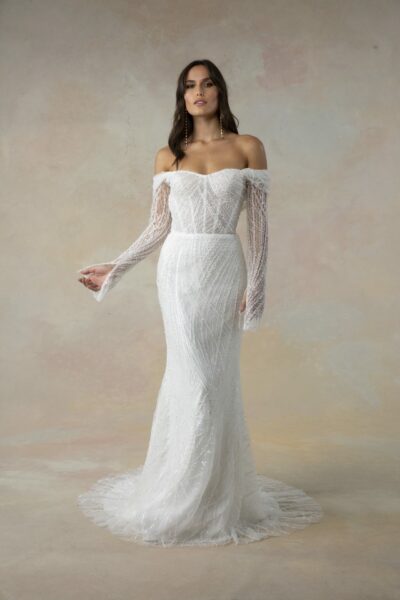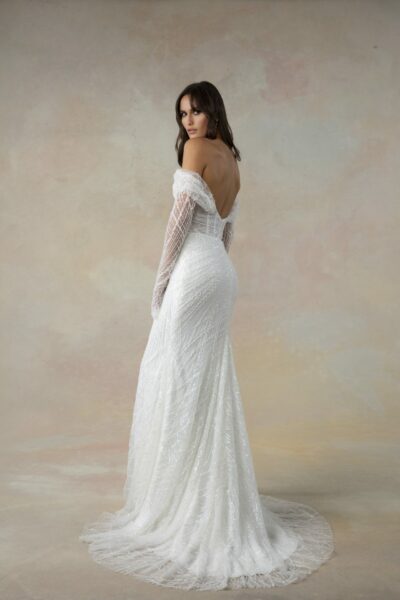 Meet, Temple.
Temple is an absolute showstopper! From the beaded detailing throughout the gown, the long off the shoulder sleeves, sweetheart neckline and gorgeous scoop back, this gown is meant for the luxe bride!
Meet, Hawthorne.
Hawthorne is for the bride who wants to make a statement! From the layered tulle skirt with horsehair trim and abstract floral detailing, and boned structured bodice, this gown has our jaws on the floor!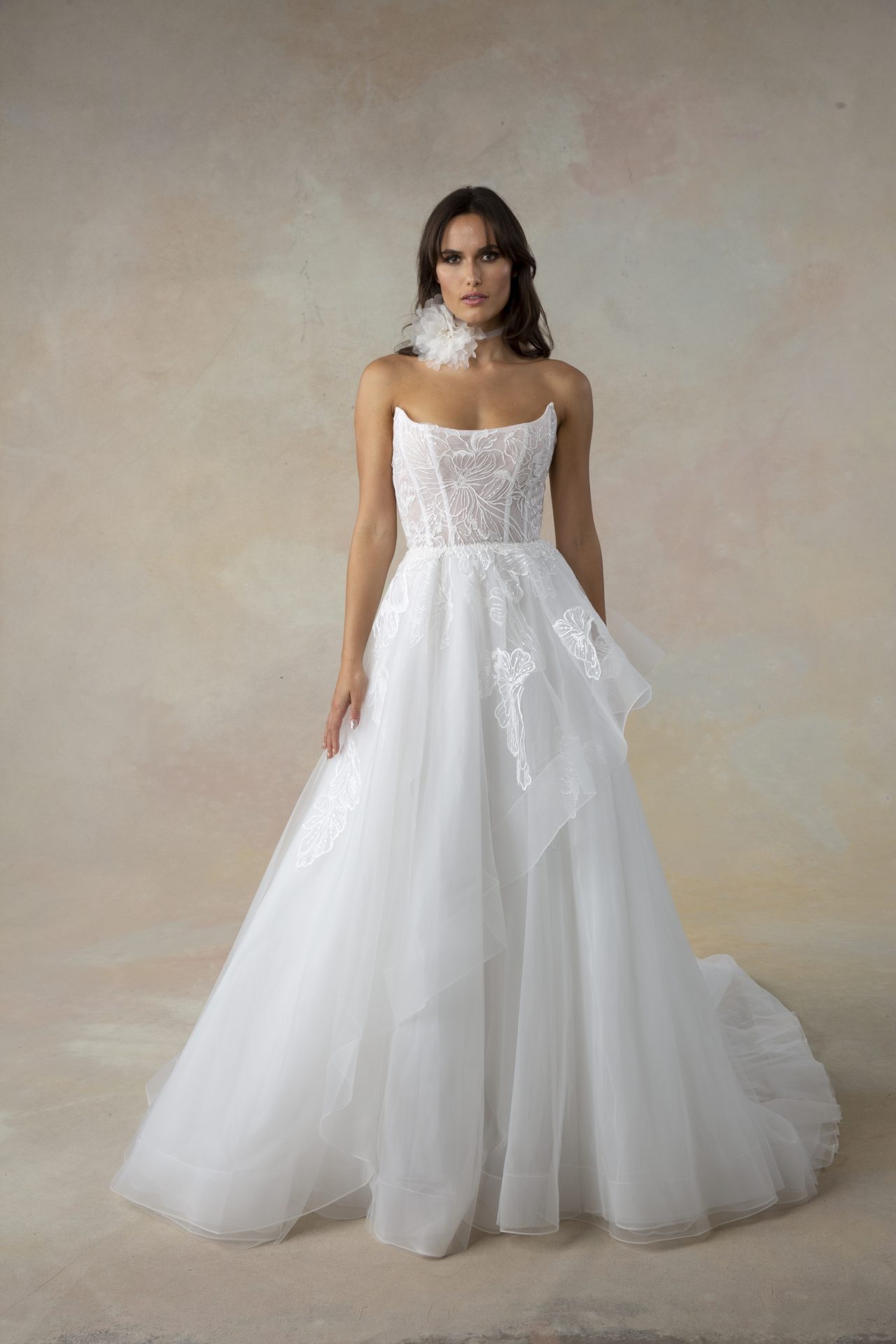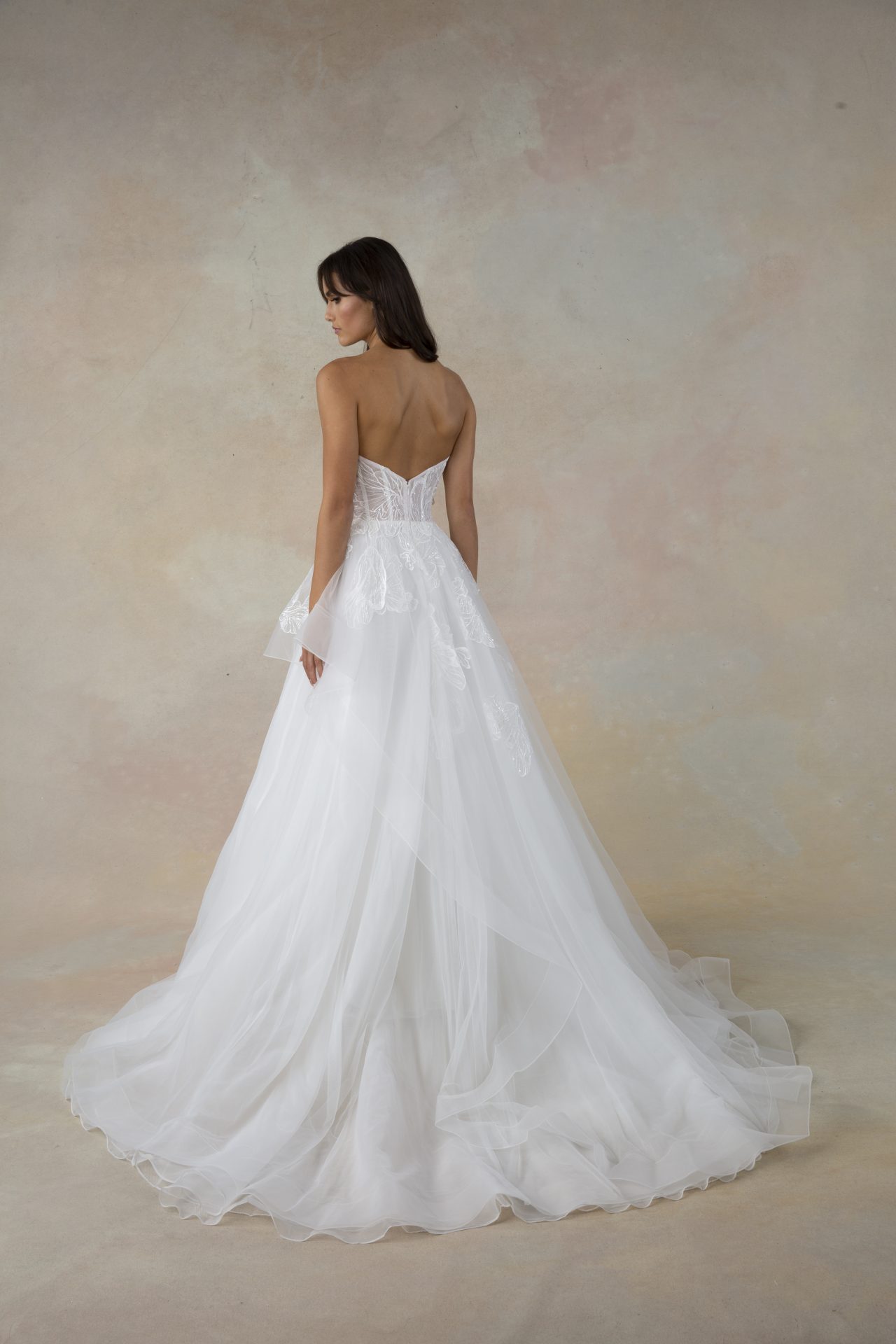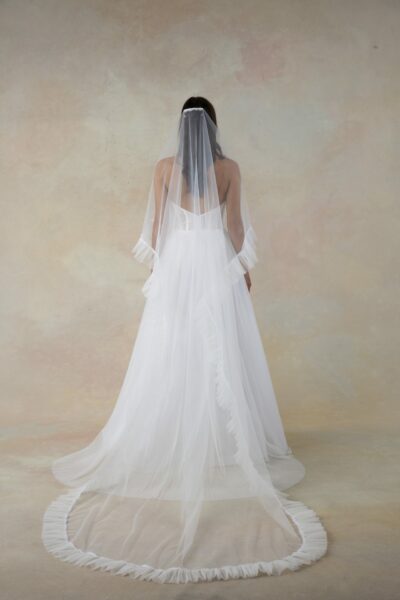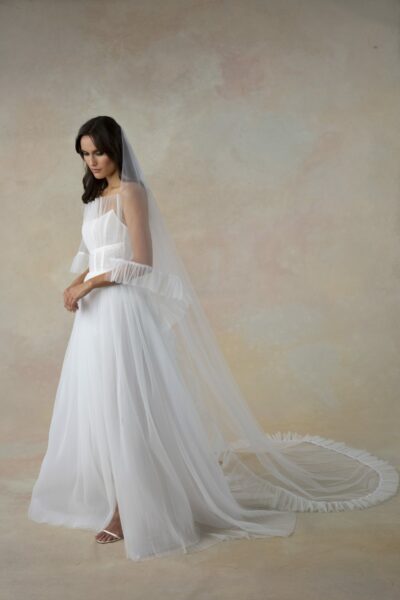 Meet, Bingham.
A cathedral length veil with angel wing and pleated tulle trim detailing. This veil adds that angelic touch to any of these stunning Afternoon Interlude gowns!
Meet, Marigold.
Marigold is the perfect veil for the bride that wants to add a touch of colour to their wedding gown! This is a cathedral length veil with 3D embroidered forals, a perfect pair with the stunning Canary gown.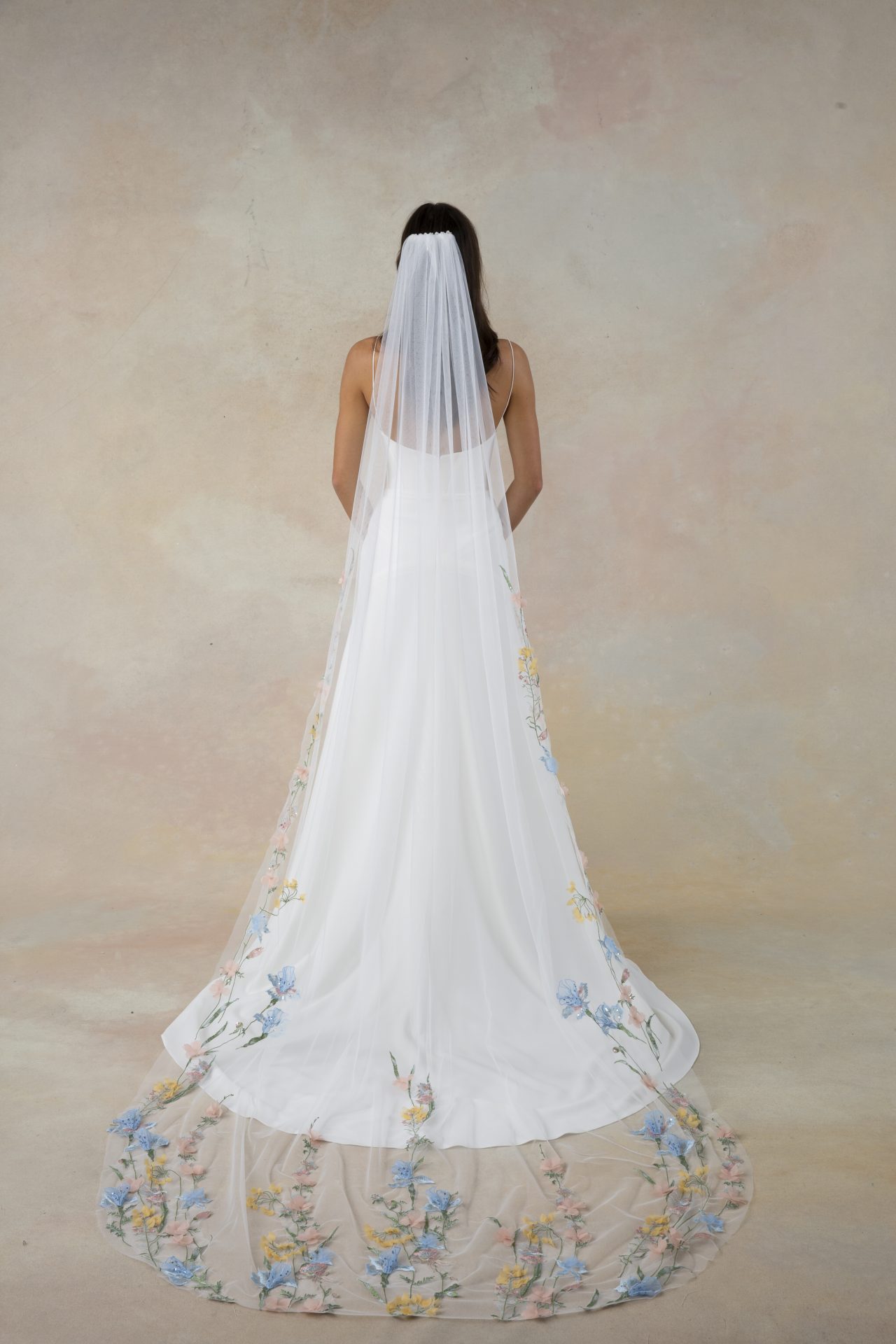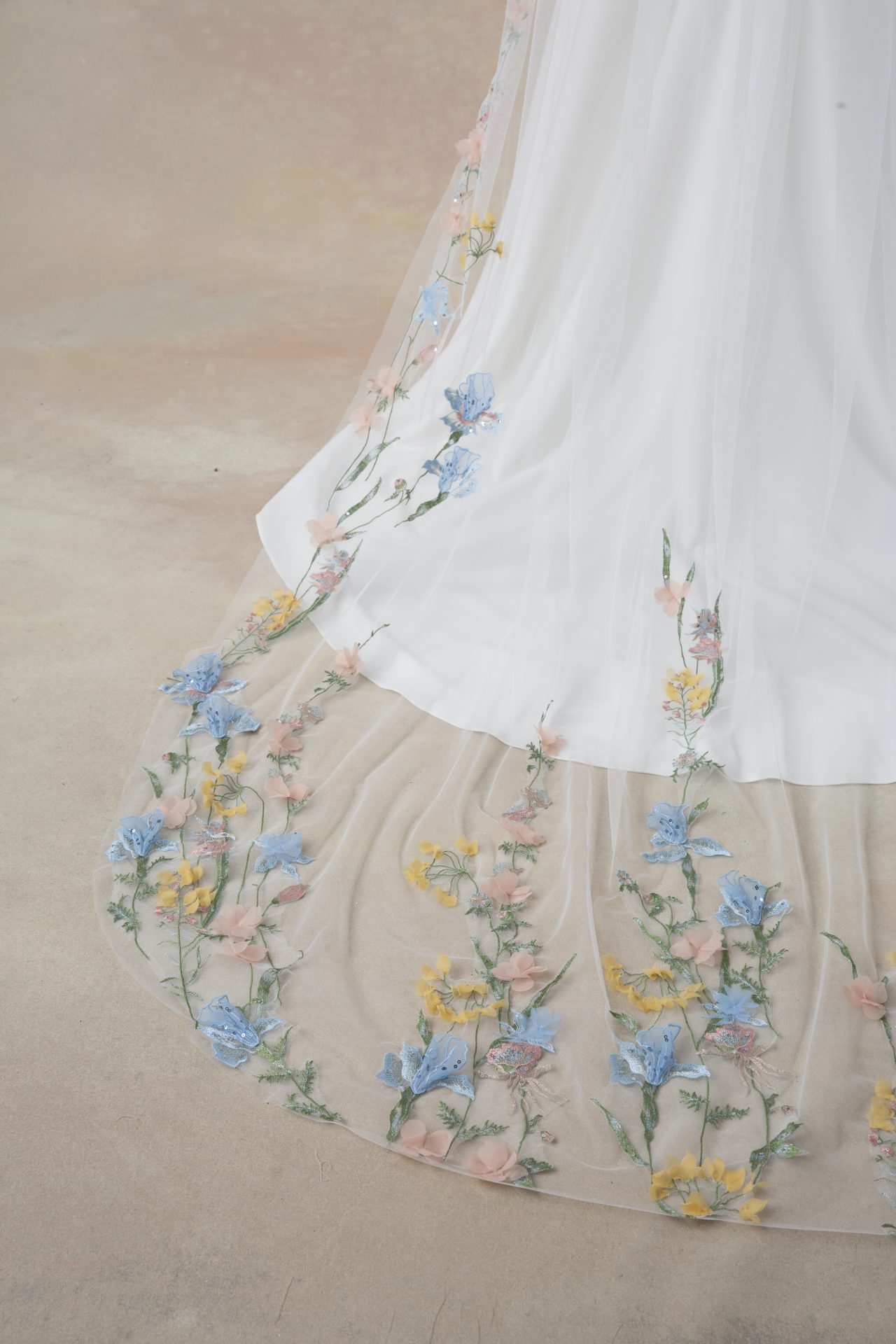 JOIN US! 
These gowns all belong to the magical Afternoon Interlude Collection by Tara Lauren, and we are so thrilled to be hosting them all for our newest trunk show happening here at Revelle Bridal from April 21 – 29th. To give our Revelle Brides a bonus you will be able to receive 10% off your chosen Afternoon Interlude gown between these dates! Be sure to book your trunk show spot now as availability is quickly filling up!
Book Now
Let's get Social:
Follow us @revellebridal to keep up with our Trunk Shows and other events!