DESIGNER SPOTLIGHT ON ISRAELI DESIGNER: RISH BRIDAL & GABRIELLE ATELIER & EXCITING AUGUST PROMO!
AUGUST 2023 PROMO:
We have some exciting news! For the month of August, we are hosting a Rish Bridal and Gabrielle Atelier designer spotlight in store at Revelle. This is the perfect opportunity for you if you want that Boho Rish Bridal Gown or that Glam and sexy Gabrielle gown & for all Revelle brides that have had their eye on Rish/Gabrielle to receive 15% off their dream gown now until August 31st, 2023. 
Here are a few of Revelle's favs by both Rish & Gabrielle designer and more about what designers are the best for your wedding day look.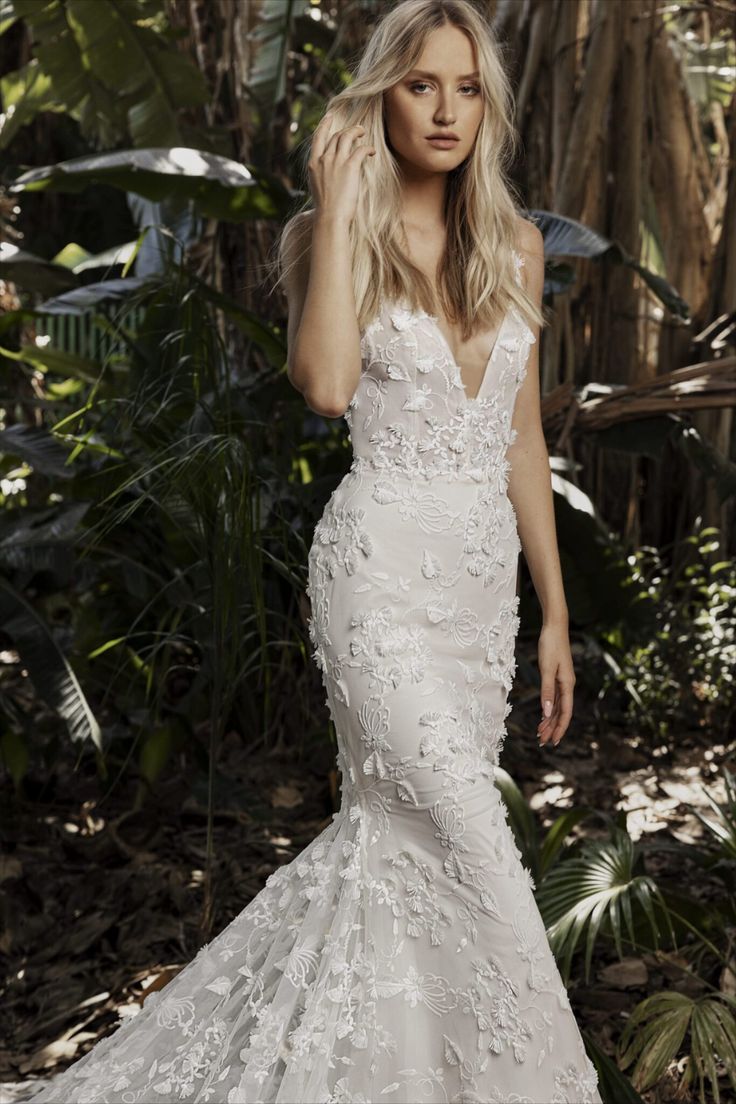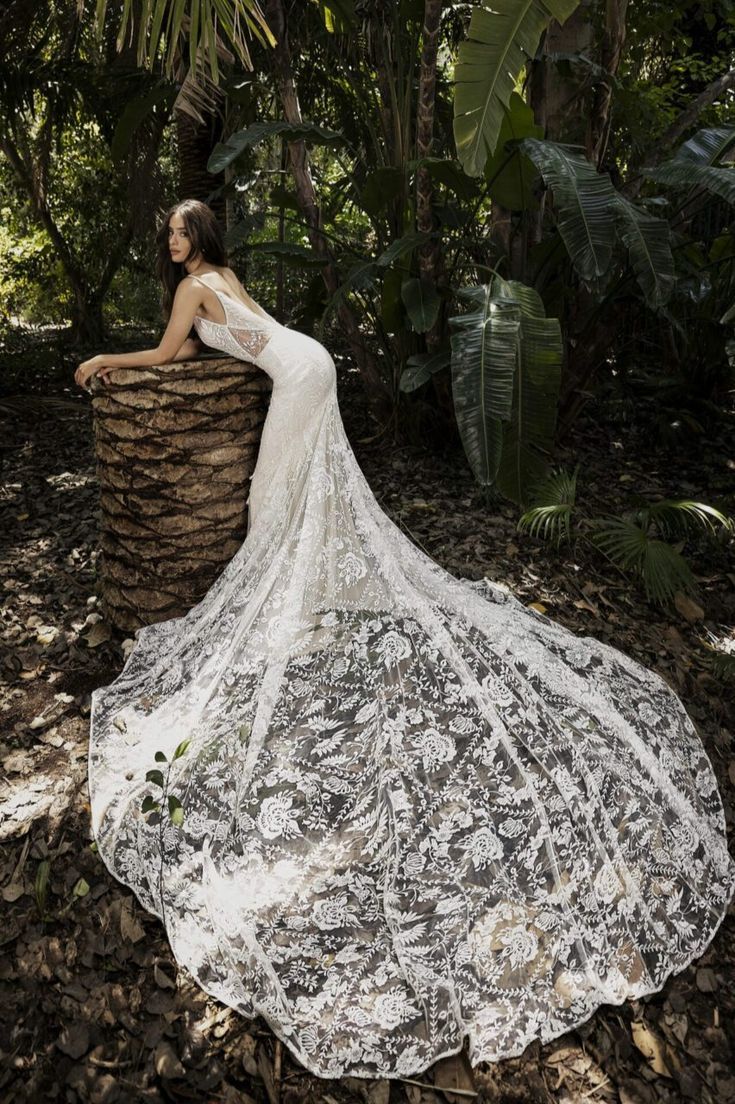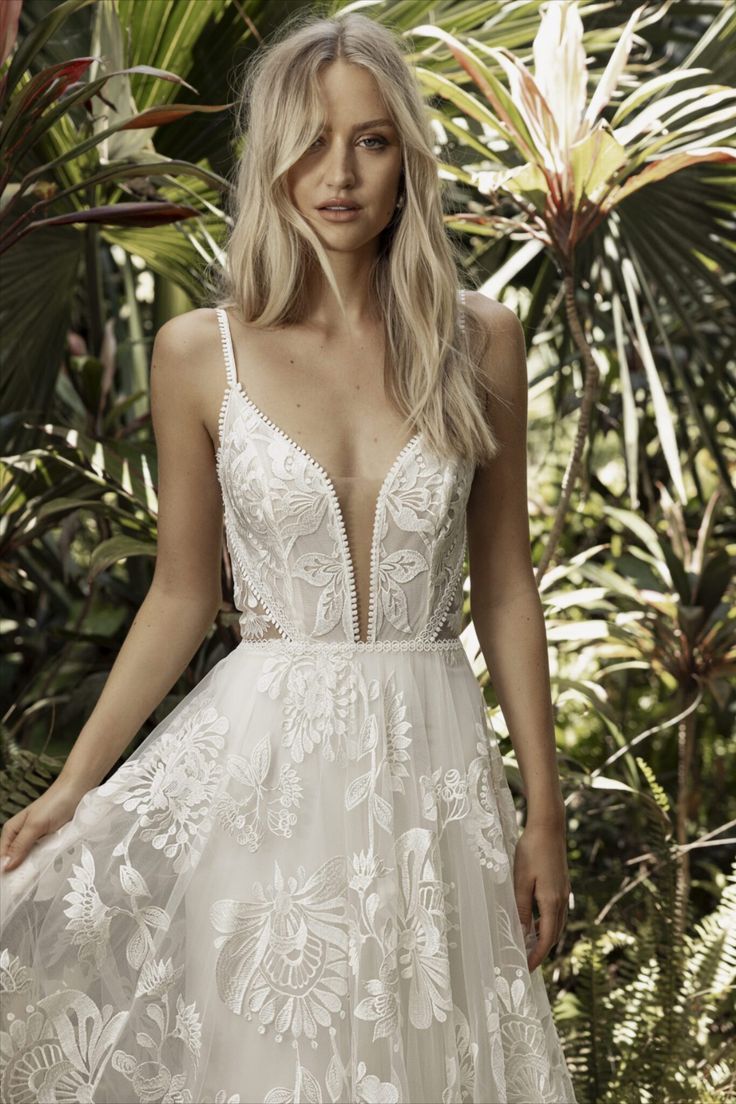 ABOUT RISH BRIDAL:
In the words of Yoav Rish, "A Rish Bride is someone who likes to be noticed. They will appreciate the exclusivity in having a unique lace on their wedding gown. A lace that you can not find anywhere else. They are glamorous and relaxed, bohemian yet romantic. And most importantly – they have a very high taste level." We are so honored to carry Rish Bridal as they have exclusive Rish laces, who create the perfect boho gowns that make a statement!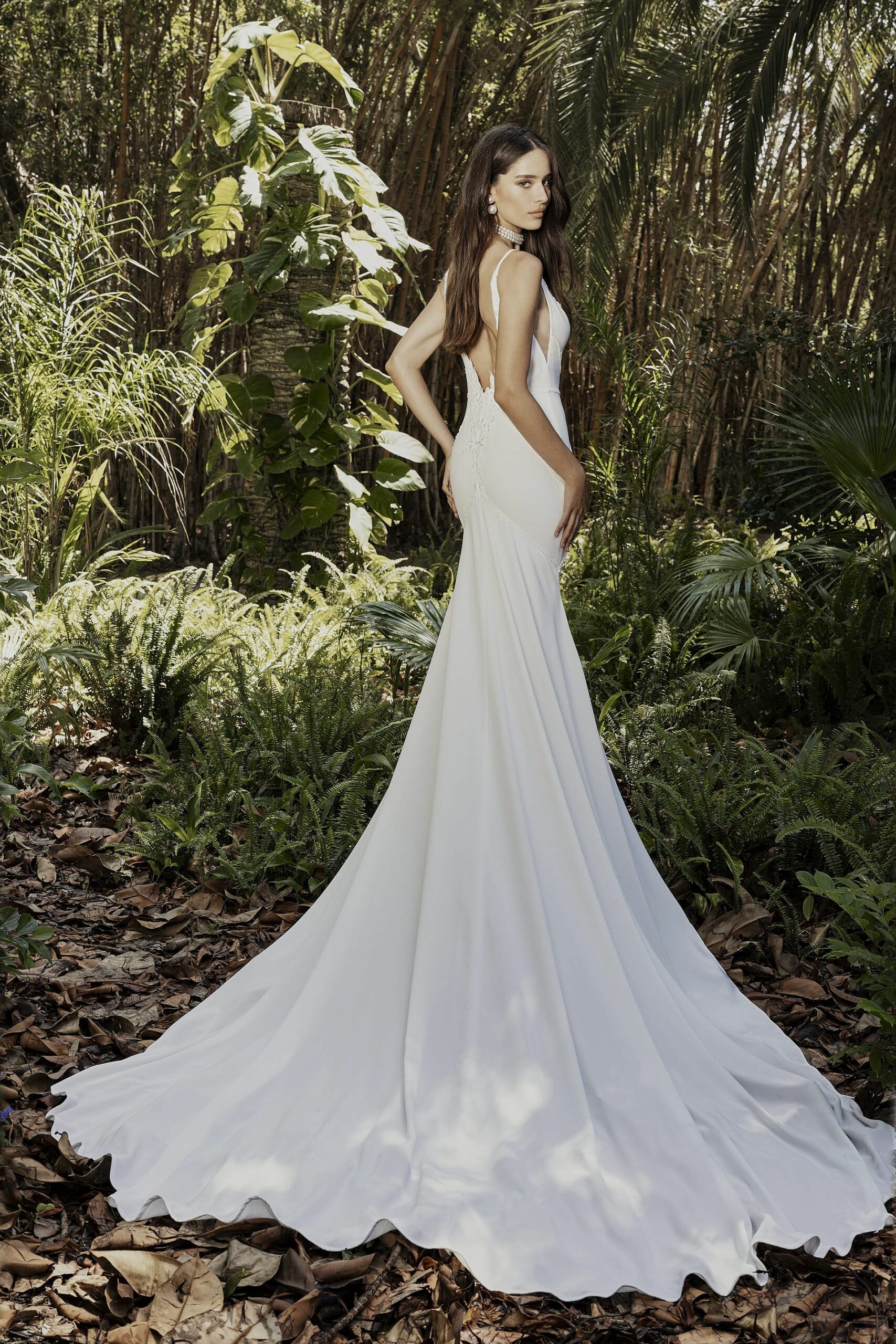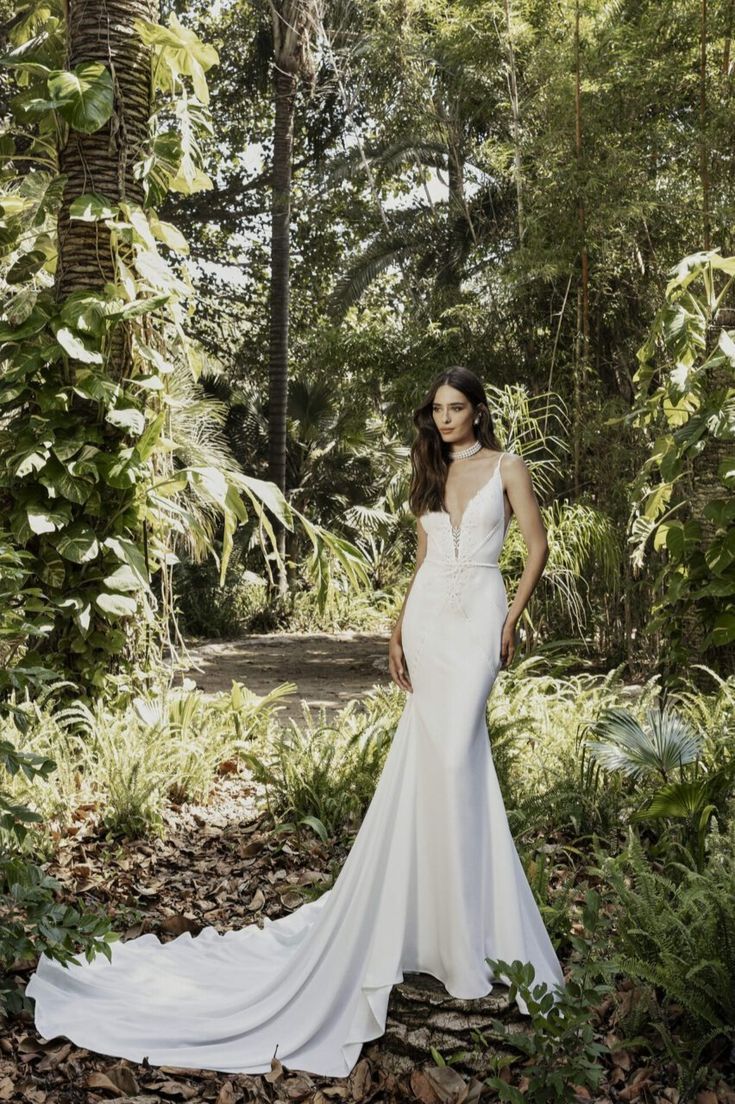 MEET REMY:
Remy is perfect for the boho minimalist bride. A gorgeous crepe gown that hugs your body with flattering spaghetti straps, a v shaped back and simple yet stunning train. 
MEET AMELIA:
Amelia is a sleek and sparkly style for the glamorous bride. This stunning gown features a structured sheer corset bodice, plunging V-neckline, and detachable straps that can be worn attached at the center of the neckline or on the shoulders.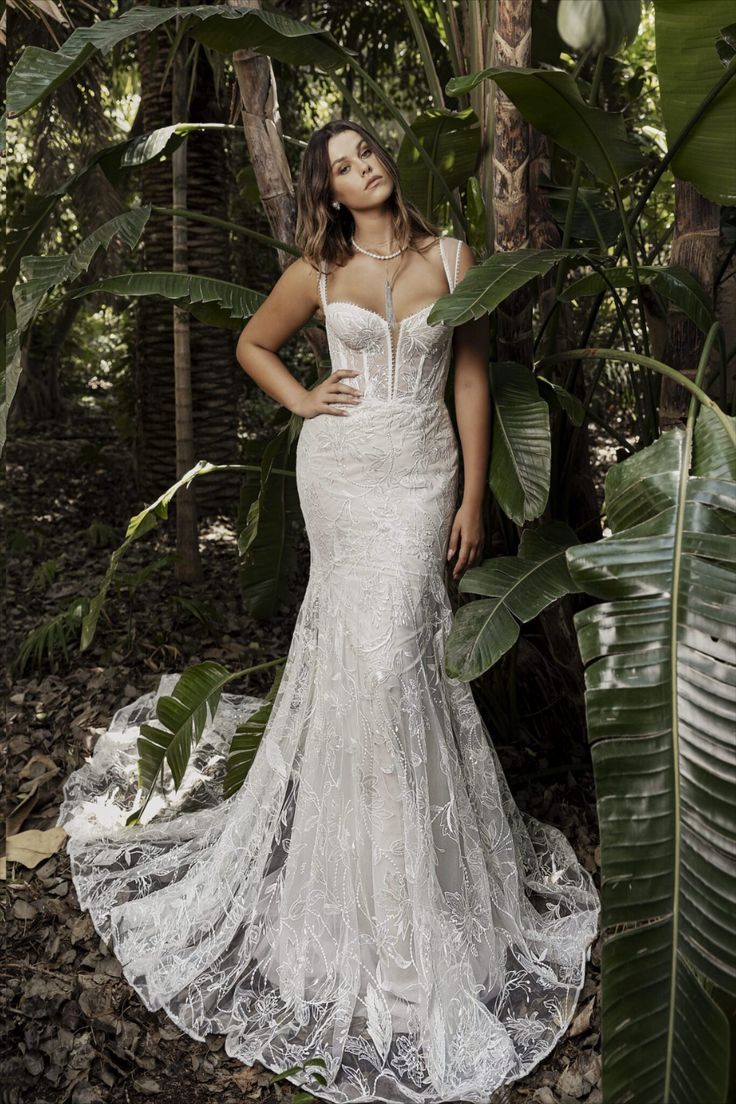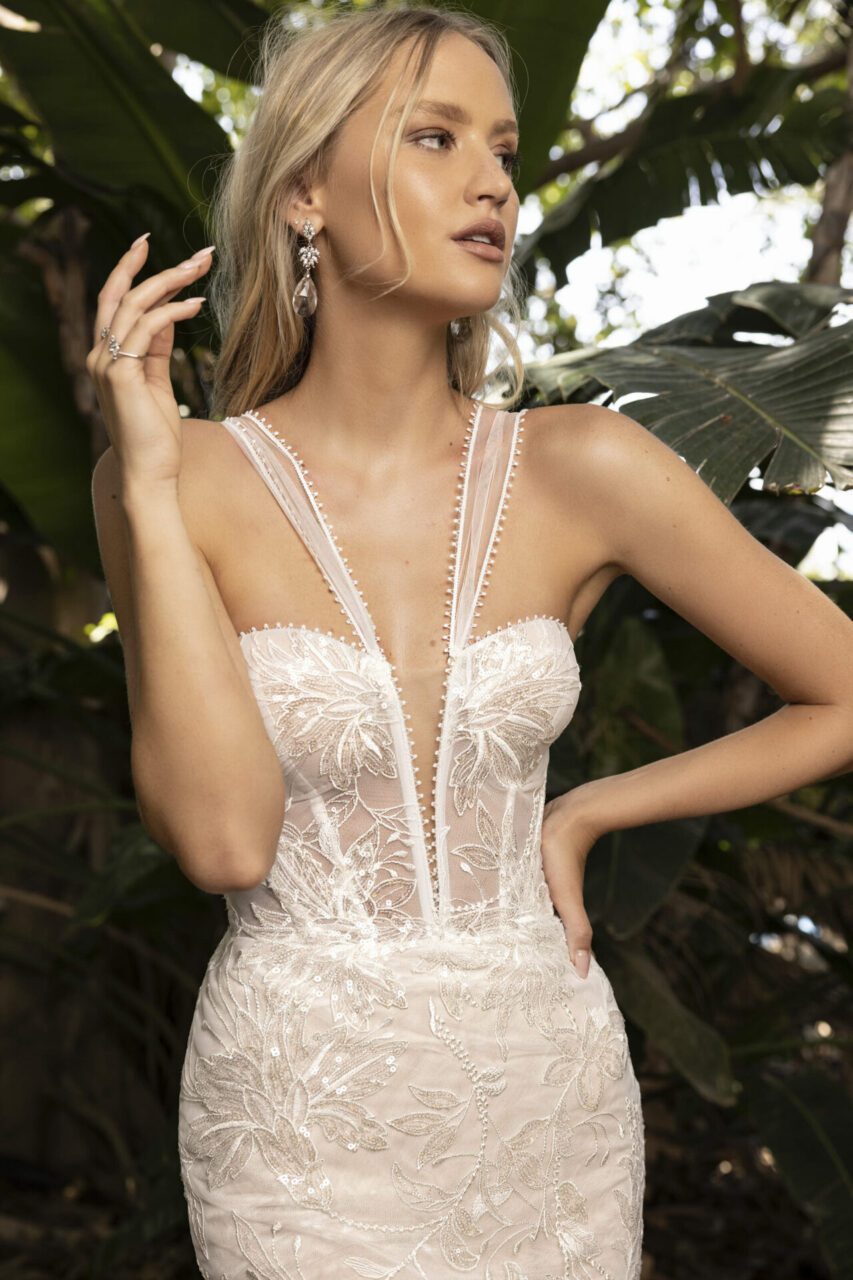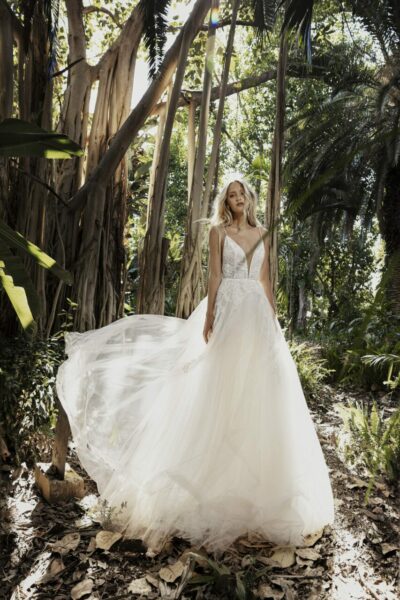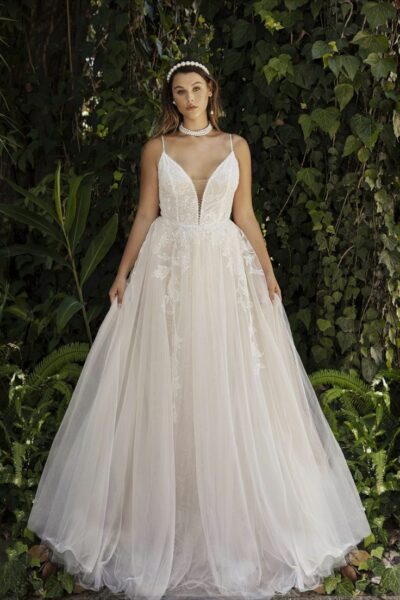 MEET ISABELLA:
Isabella is for the bride who wants to feel like a princess on her big day. This A line gown features a lace bodice with sparkling sequins, spaghetti straps and plunging v neckline.
ABOUT GABRIELLE:
Gabrielle is a one of our newest designers and also a new sister brand from the house of Rish Bridal. 
They launched their First collection in 2022, Soliel, which delivers sexy construction and glamourous detailing with high-fashion concepts! Inspired by sun-kissed skin on a French getaway, this collection brings strength to the bride who wants to make a statement for love.
Yoav Rish strives to create the best possible shape for all figures through his glamorous, sexy, and bold Boho inspired gowns. The reason they decided to bring out a sister brand, like Gabrielle, into the bridal world was an idea to create for brides that do not want the boho style but want the glam look! Yoav wanted to challenge himself to give something different from Rish.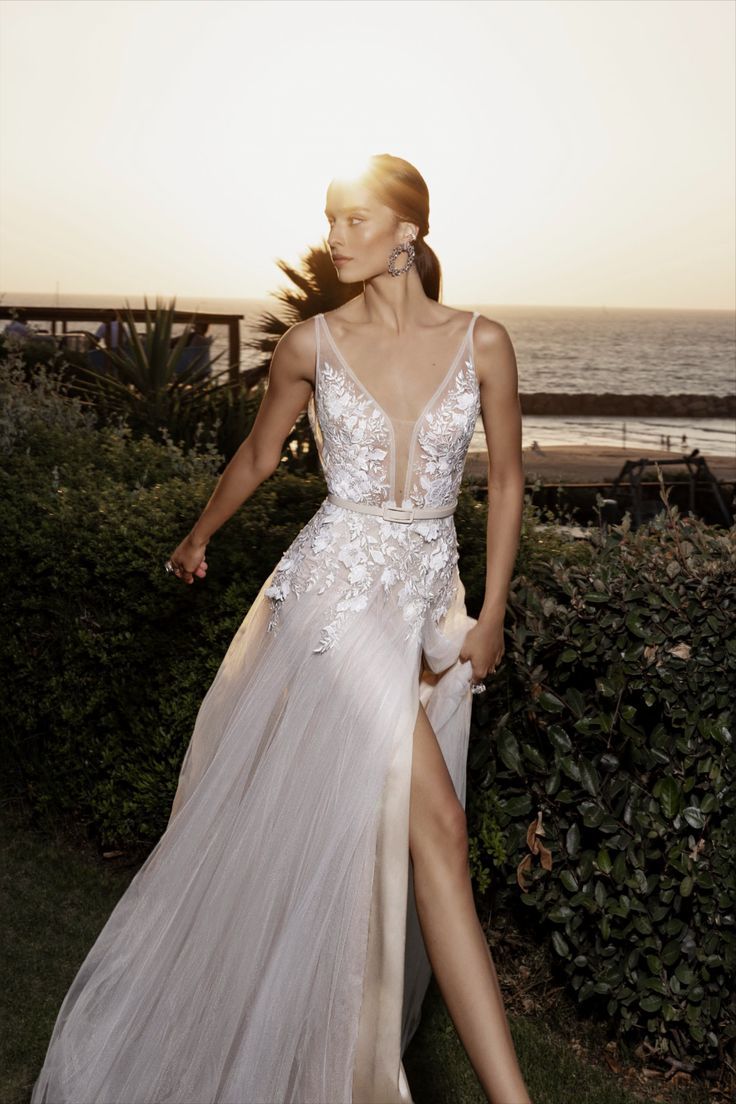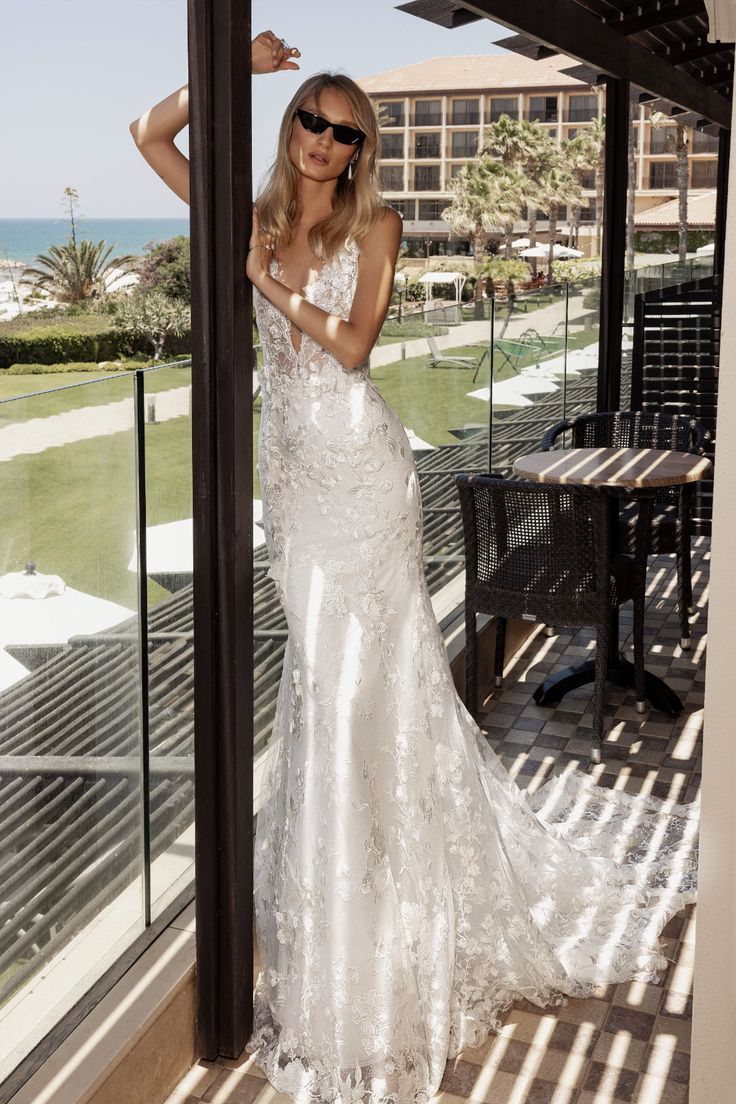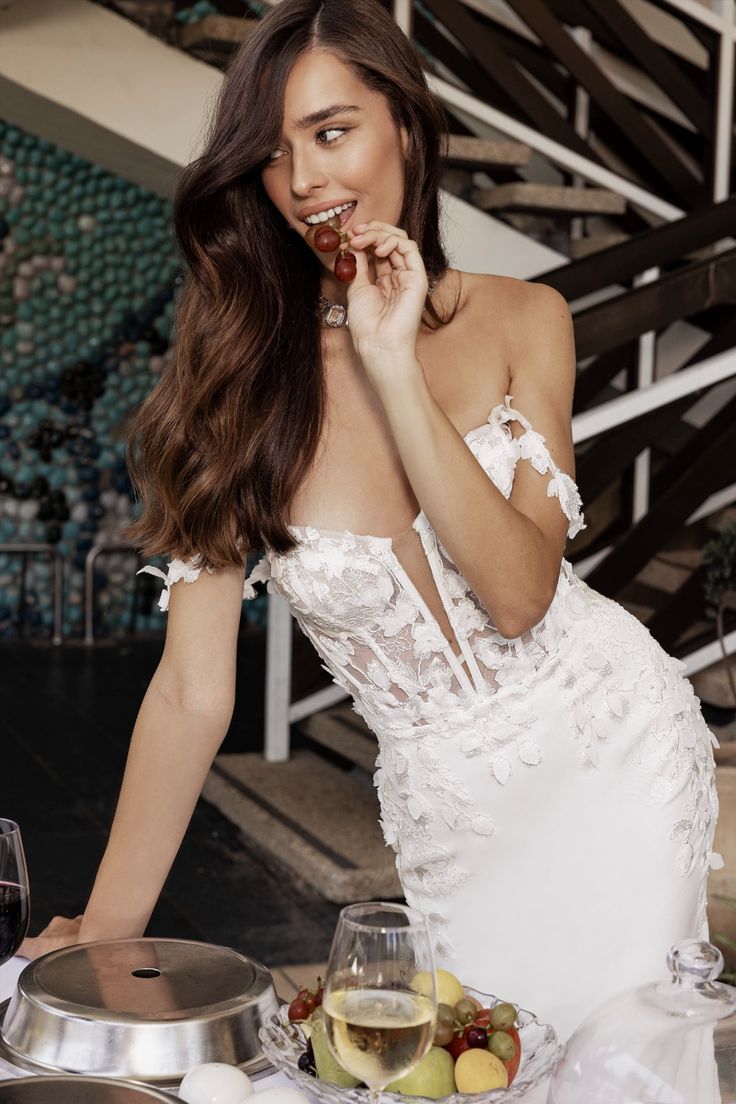 MEET KIARA:

Kiara embodies a sultry style. This gown features an ivory floral lace detail, a plunging neckline, hints of sparkle, and a sheer bodice. Kiara also has a low scoop back and a scalloped train to complete the sultry/ sexy vibes of this gown.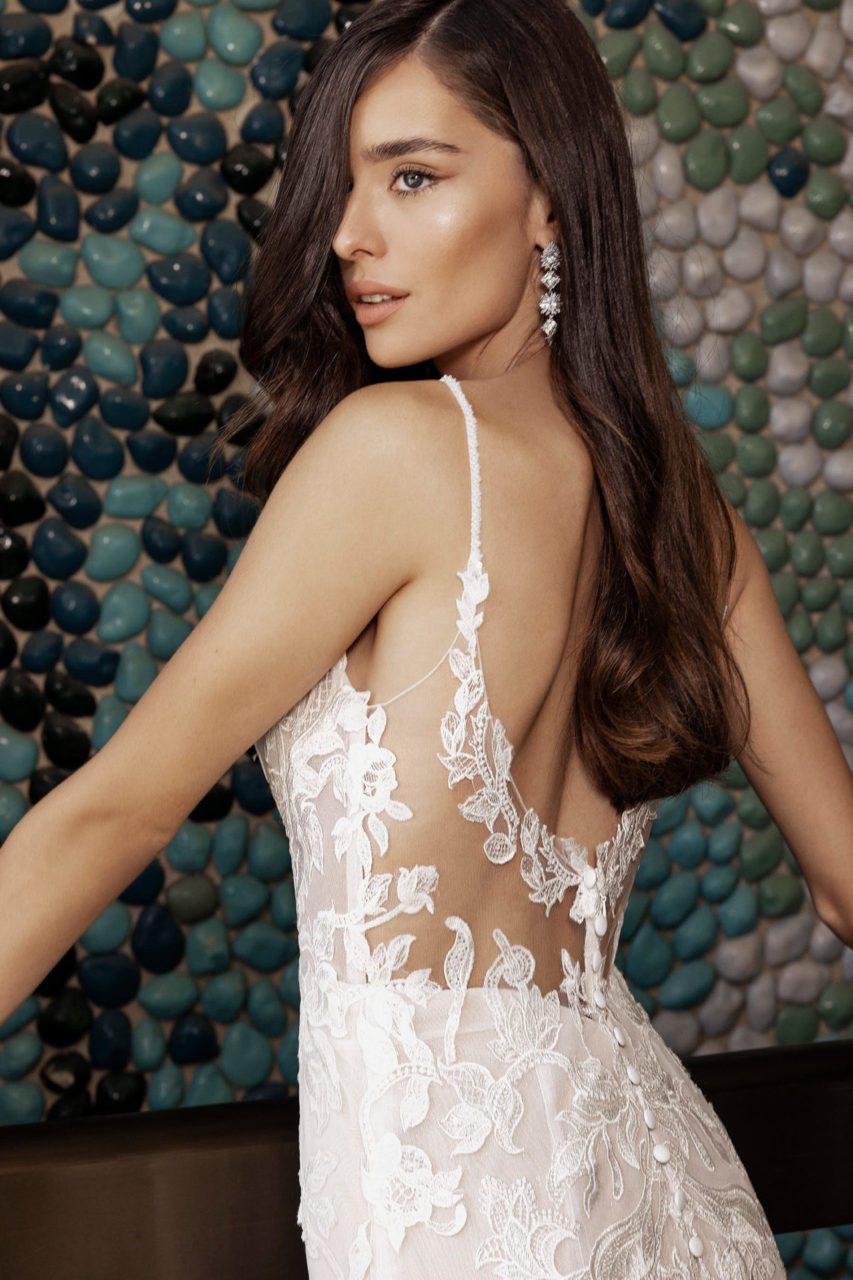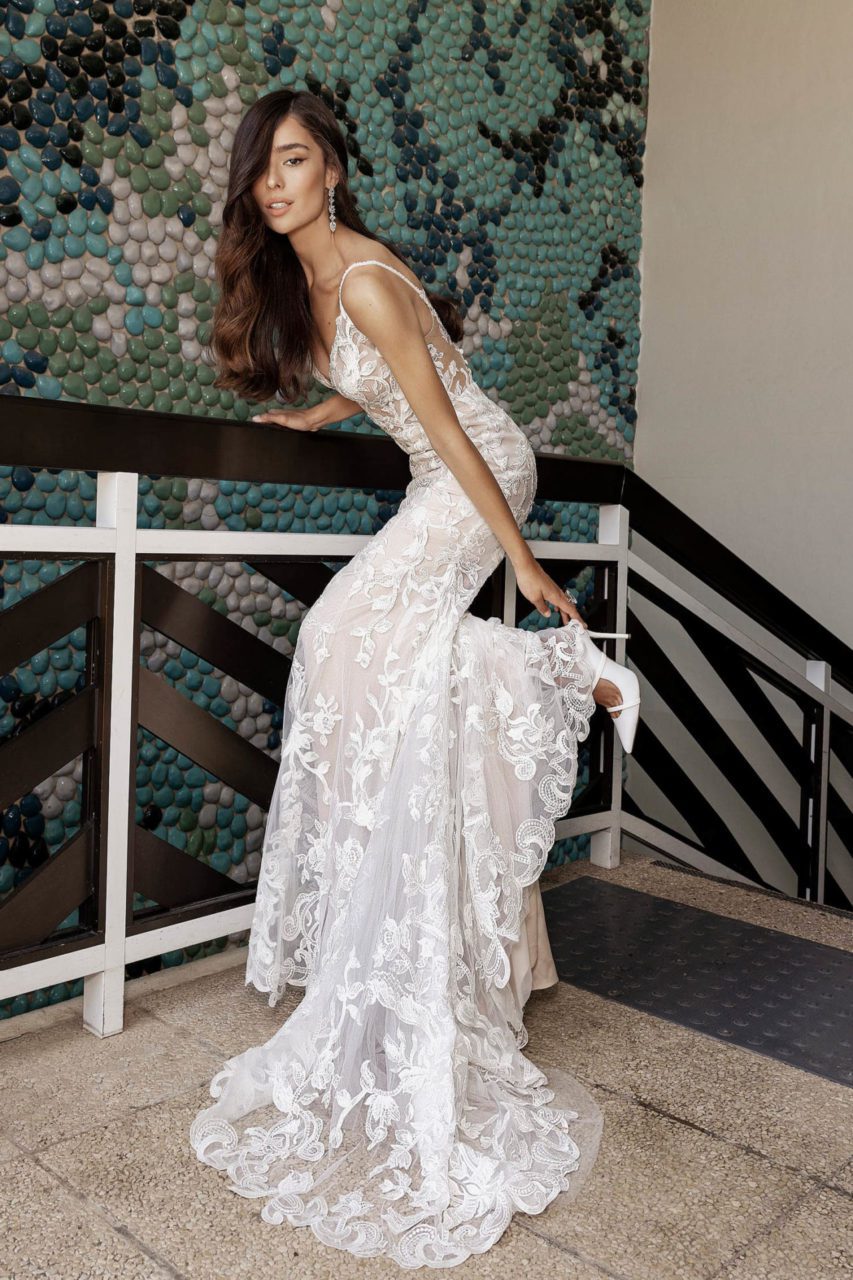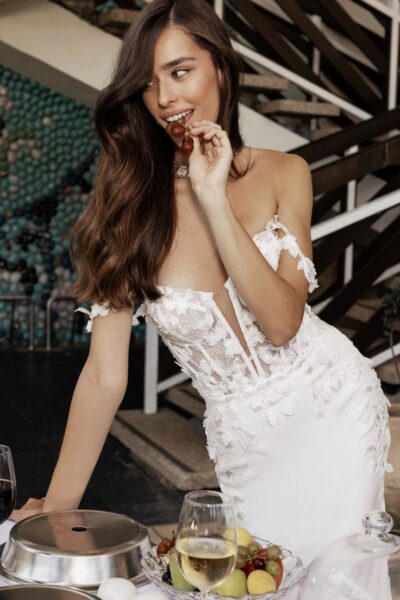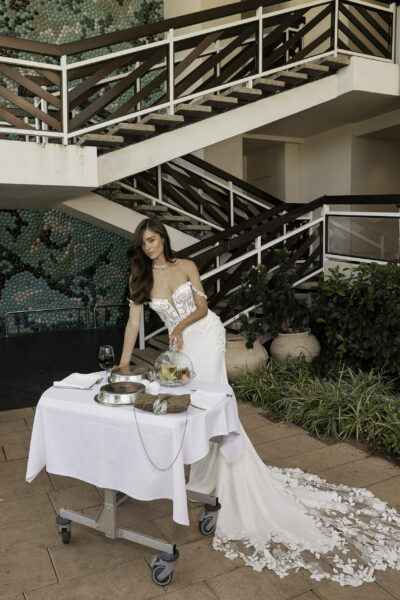 MEET JUNIPER:
Juniper is a figure-hugging gown for the sultry bride looking for a bit of edge. This gown features a deep v neckline, gentle off the shoulder lace straps, and a sheer corset top adding a bit of drama.
MEET ALTHEA:

 Althea features a classic sweetheart neckline with off-the-shoulder straps giving feminine touches, while the sheer nude corset embellished with sparkly lace appliqués adds a touch of sexiness and structure.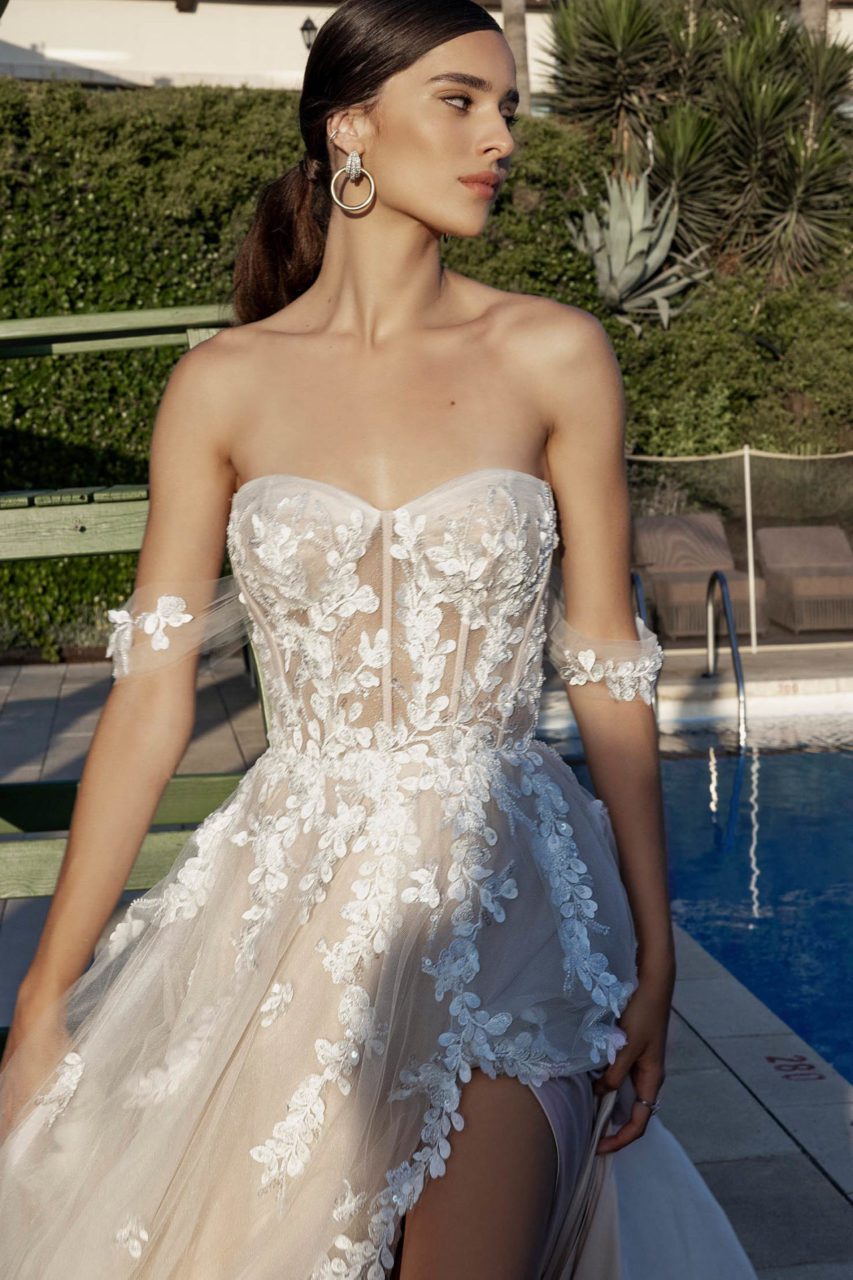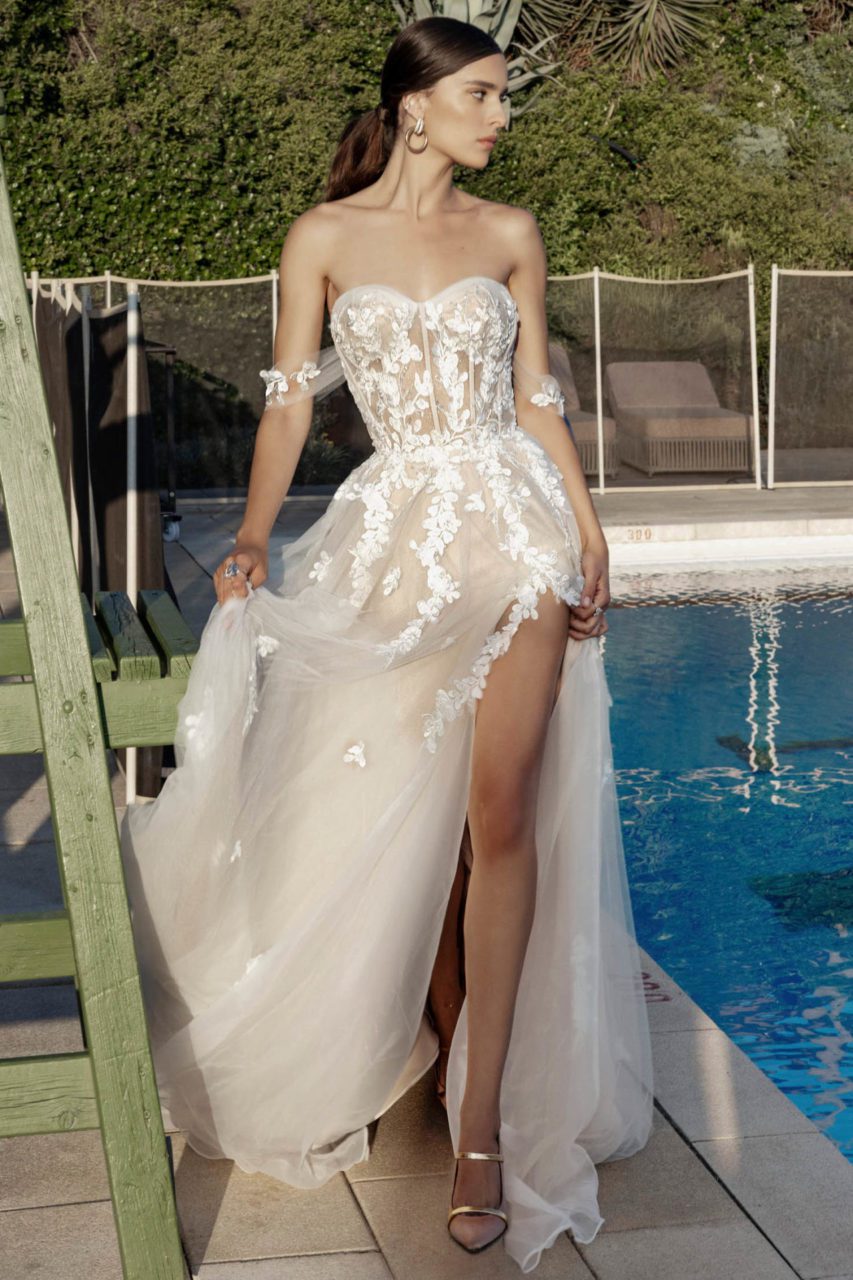 JOIN US! 
These gowns all belong to the stunning Israeli sister brand Rish Bridal and Gabrielle Atelier, and we are so thrilled to be hosting them all for our designer spotlight happening here at Revelle Bridal for the month of August. To give our Revelle Brides a bonus you will be able to receive 15% off your chosen gown. Be sure to book your consultation spot now as availability is quickly filling up!
Book Now
Let's get Social:
Follow us @revellebridal to keep up with our Trunk Shows and other events!