Anna Kara Trunk Show
Are you the bride who is looking for the soft romantic looks with the ethereal and whimsical vibes? Then Meet Anna Kara! 
ABOUT THE DESIGNER: 
Anna Kara was born in Krakow, where in 2007 she opened her first workshop and a small studio after receiving her diploma from the Art and Fashion Design School. She describes herself as someone who always saw the beauty in everything, which directly translates into her designs as she draws inspiration from the world of culture, art, and nature. All her designs are produced in- house in their Krakow, Poland Atelier! 
THE VIBE: 
Anna Kara's main objective is to empower the individuality of every woman and push them to follow their own desires. Anna Kara brings new and fresh ideas to the bridal industry with a collection that embodies both femininity and sensuality in a grunge romantic type of way. Her designs are bold and are meant for the bride to make a statement and be unapologetically themselves. When seeing Anna Kara collection, you see soft romance with a mix of tulles, silk chiffons and different and elegant styles of laces. They specialize in their flowy gowns that are light and a statement! 
Come meet their newest 2023 collection, Wanderlust.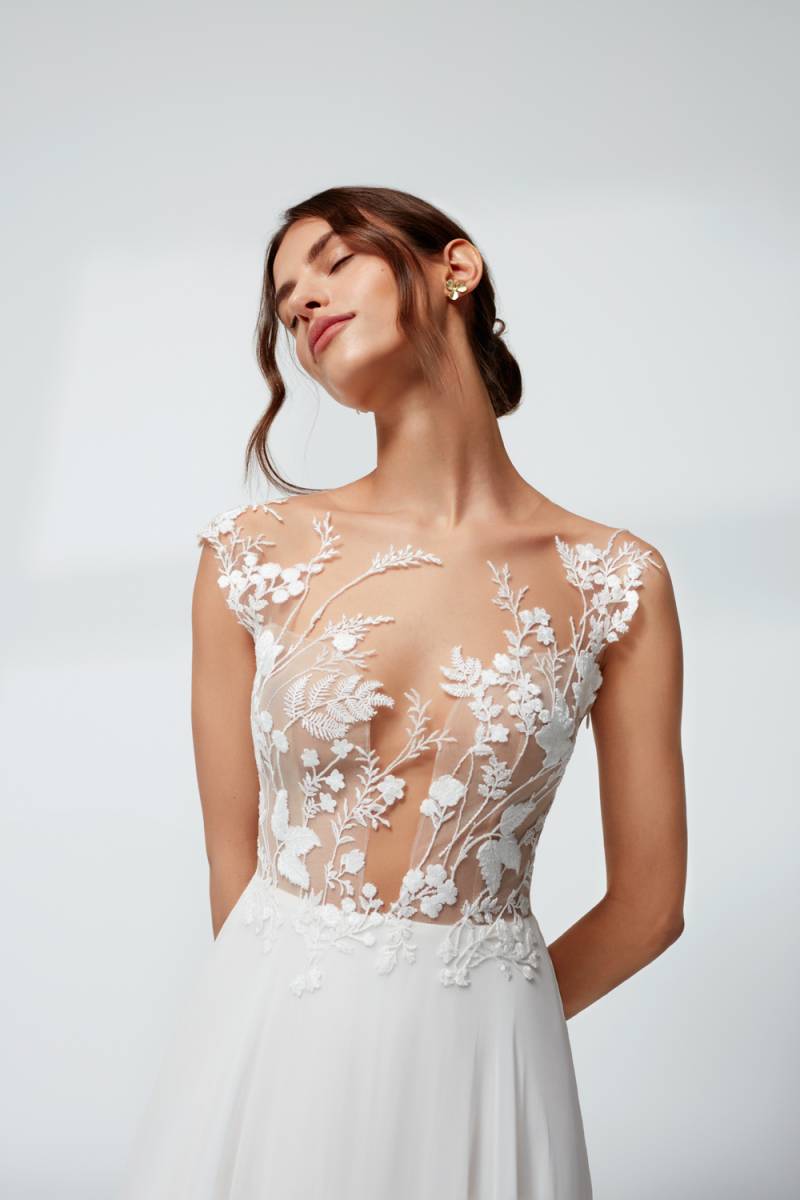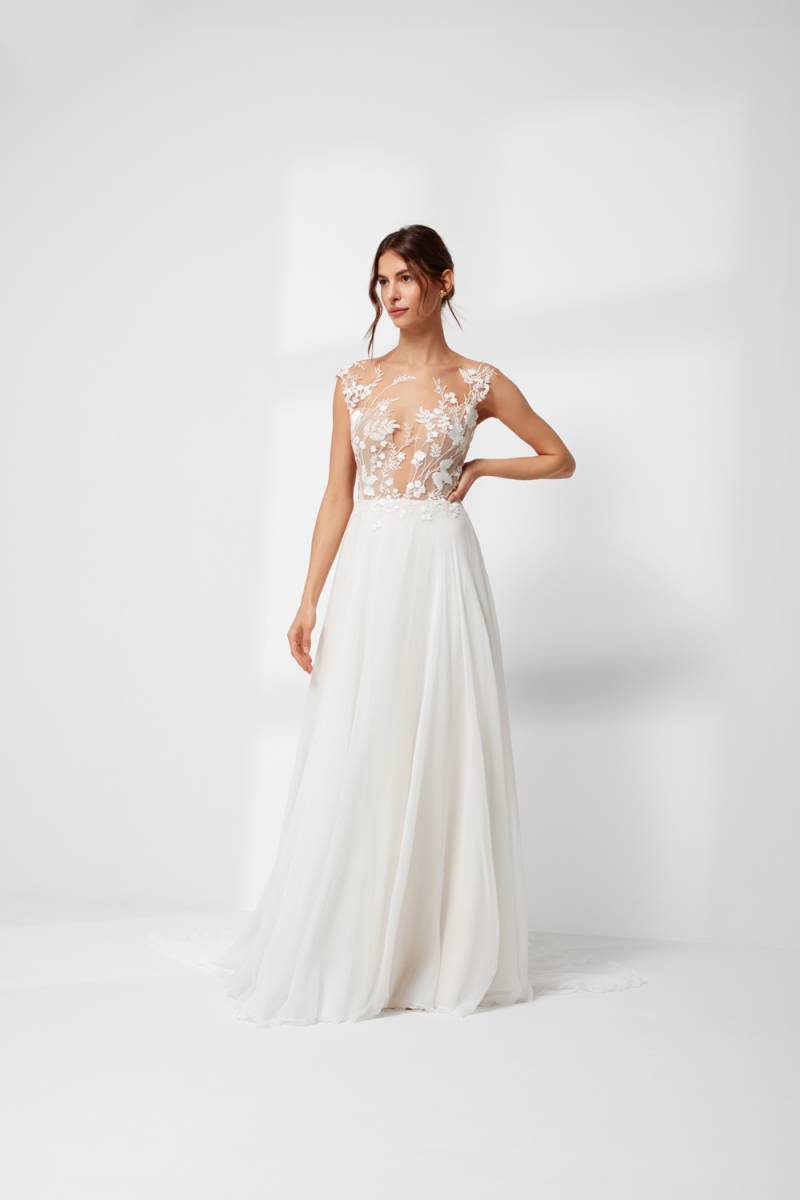 1. Alya
Alya is for the bride that wants to embody sensuality on her most romantic day, and it's all in the top. This gown showcases intense detail with floral arrangements as if they were painted onto the bride, giving you both sexy and comfort with a silk chiffon flowy skirt!
2. Brida
Brida is all about the details, from the sheer tulle short puff sleeves, the plunging deep v neckline, its sheath tulle skirt, to the fairy like floral details all over the gown. This is for the bride who wants to exude femininity.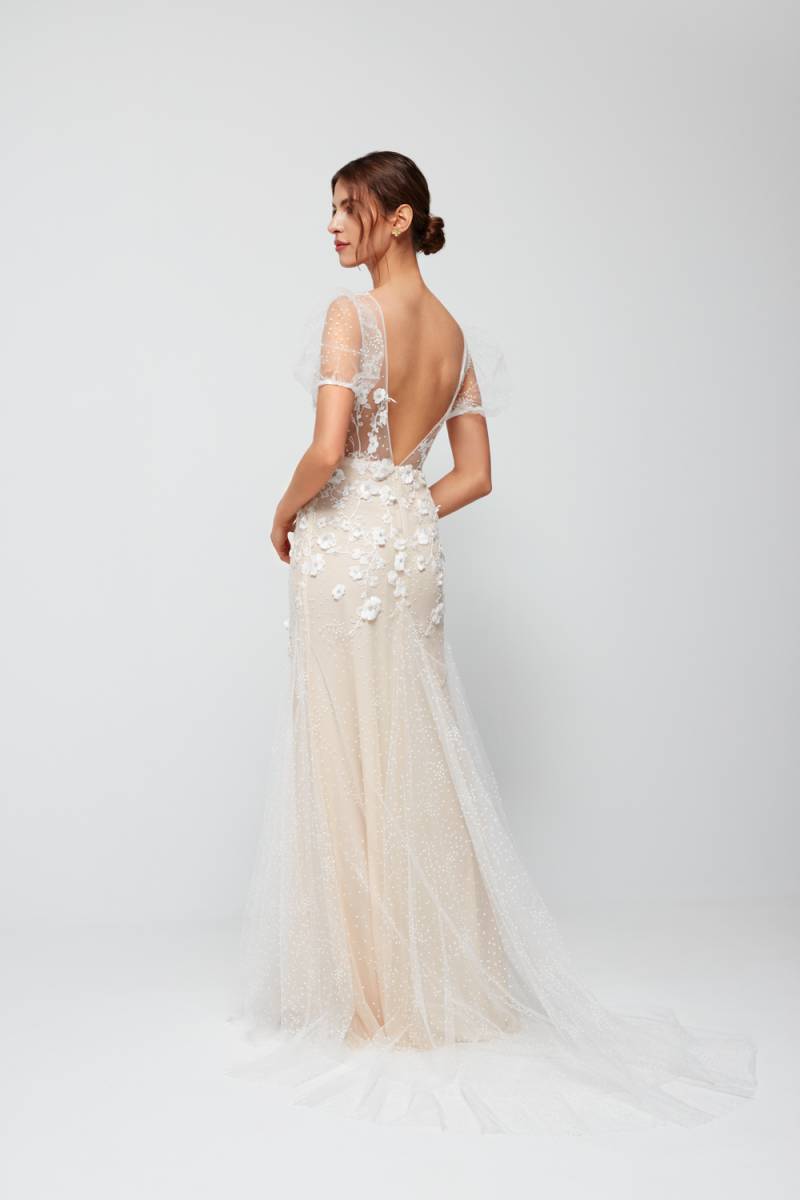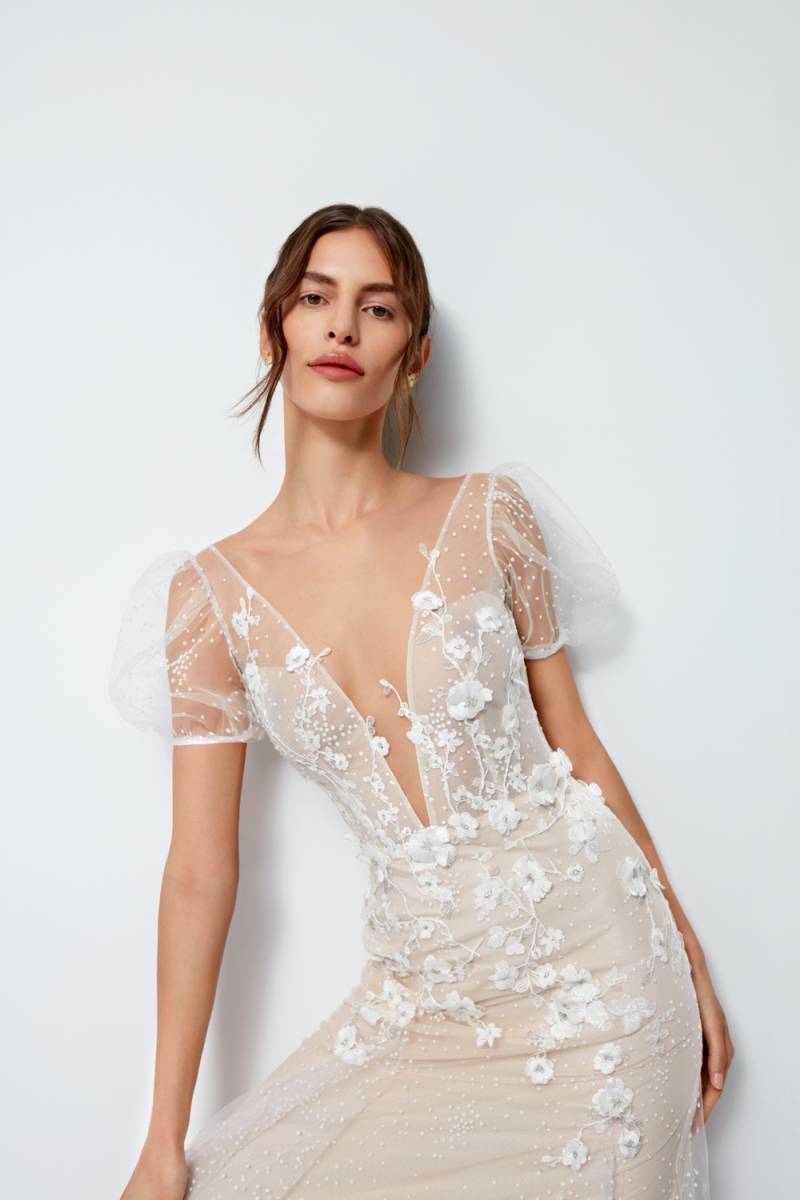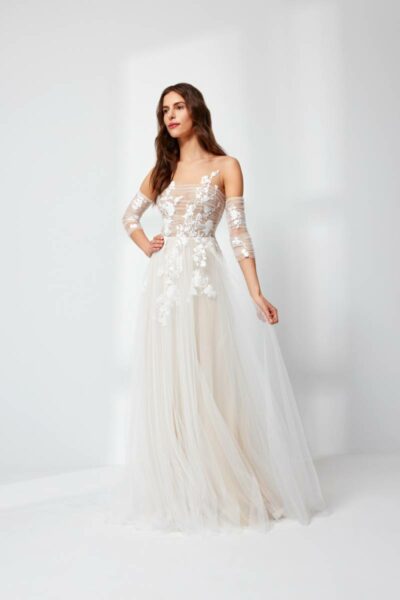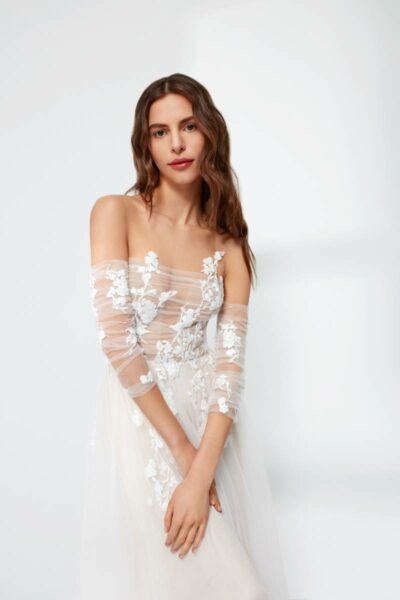 3. Iris
Iris is for the bride that wants to make a statement! The sleeves say it all with the sheer off the shoulder detailing with large floral accents, as well as a gorgeous off-white tulle flowy skirt. Want an edgy but sweet bridal look, Iris is the gown for you! 
4. Jette
If you're looking for elegance look no further than the stunning Jette. This gown showcases your collarbones in the most romantic way with gentle off the shoulder straps detailed with sheer floral that connect into a plunging deep V neckline and a bright white flowy chiffon skirt. Millo is definitely a fave for brides who want a romantic and feminine look.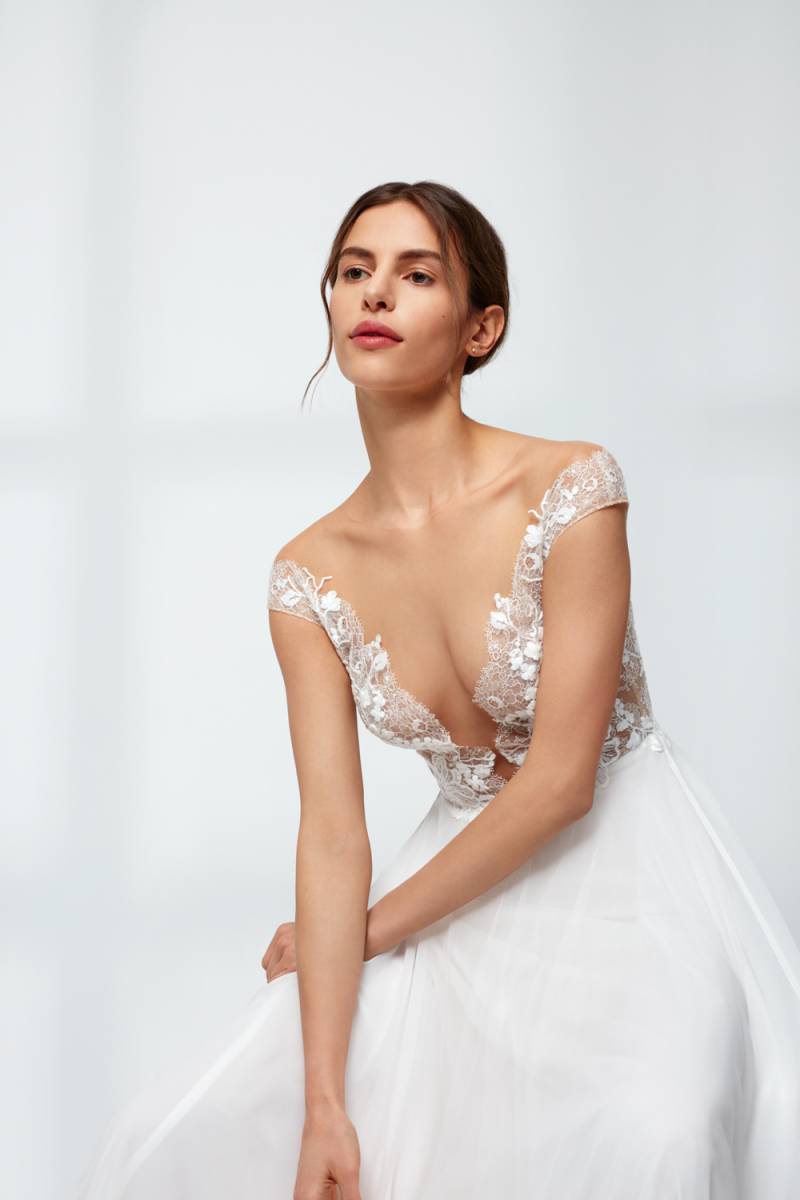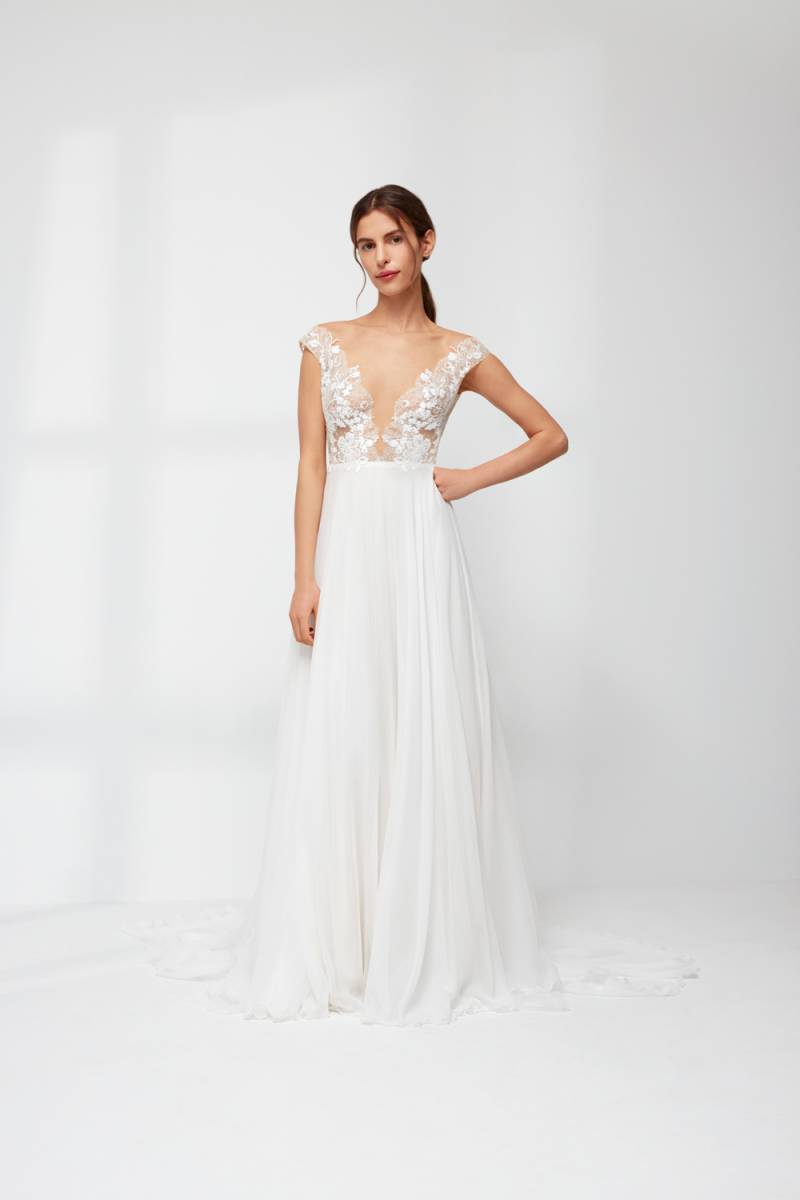 JOIN US! 
These gowns all belong to the dreamy Wanderlust Collection by Anna Kara, and we are so excited to be hosting them for our newest trunk show happening from March 3 – 12th. As an added bonus, brides will receive 10% off their Anna Kara wedding gown if you order is placed during the trunk show!  Be sure to book now to secure your spot for the trunk show as availability will fill up quick!
Book Now
Let's get Social:
Follow us @revellebridal to keep up with our Trunk Shows and other events!