Designer Spotlight: Hera Couture
Revelle Babes, meet our Designer Spotlight of the Month: Hera Couture.
If there's one good thing that came out of the pandemic, it's that we took some time to really figure out who Revelle's ideal bride is. Figuring this out allowed us to identify exactly what we needed to bring to the boutique in terms of style, price point and of course, designer. As a small boutique, our focus is on creating a carefully curated collection (say that 10 times fast) that features beautiful, stylish, high quality, ethically made wedding gowns that are exclusive to Revelle in the Ottawa-Gatineau area. We spent a lot of time during the many lockdowns looking for new, up-and-coming designers that we felt were the most "Revelle".
Last year around this time, we participated virtually in the Melange De Blanc Bridal Market with the goal of bringing on new designers that fit in with the Revelle vibe and aesthetic. We fell in love with Hera Couture, a bridal brand from New Zealand that had the most luxurious couture gowns at a reasonable price. At the time, we felt we were missing some of the classics: a mikado structured ball gown, a crushed satin slip dress, pouffy statement sleeves, thigh high slits and corseted bodices. With Hera Couture, we found what we were looking for and we're thrilled that we added them to our collection.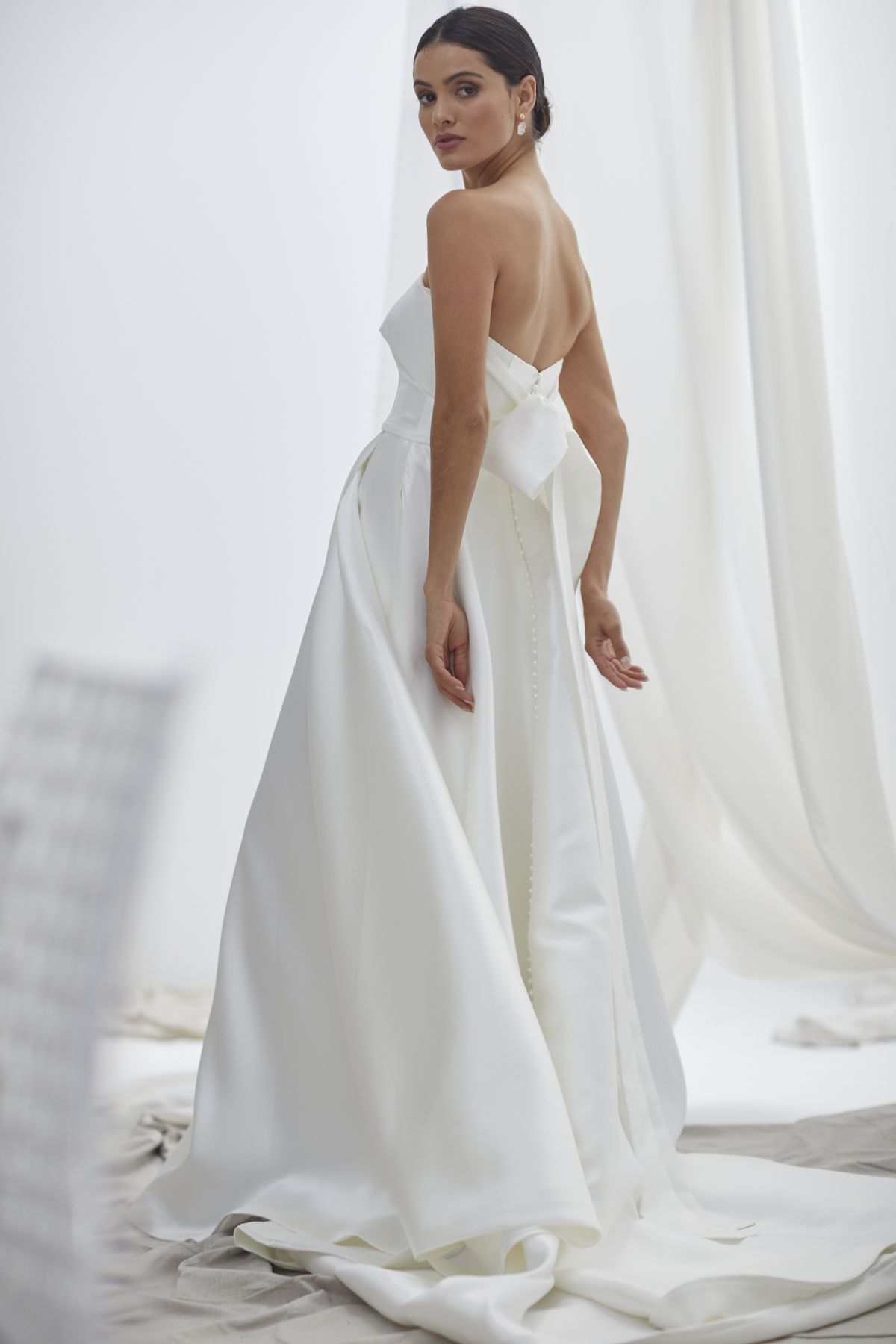 Mikado Structured Ball Gown
The Vivienne gown is the perfect Mikado structured ball gown, featuring a deep cuff that flows around the strapless neckline to a statement bow at the back. As well as a corseted bodice that fits perfectly, while the Silk Drill Satin looks and feels royal.
Crushed Satin Slip Dress
The Harmony gown is the perfect slip-style wedding dress. It features a revealing open back in a dramatic V silhouette and is completed with a beautiful, suspended satin drape above the tailbone and pearl button enclosures down the back of the skirt.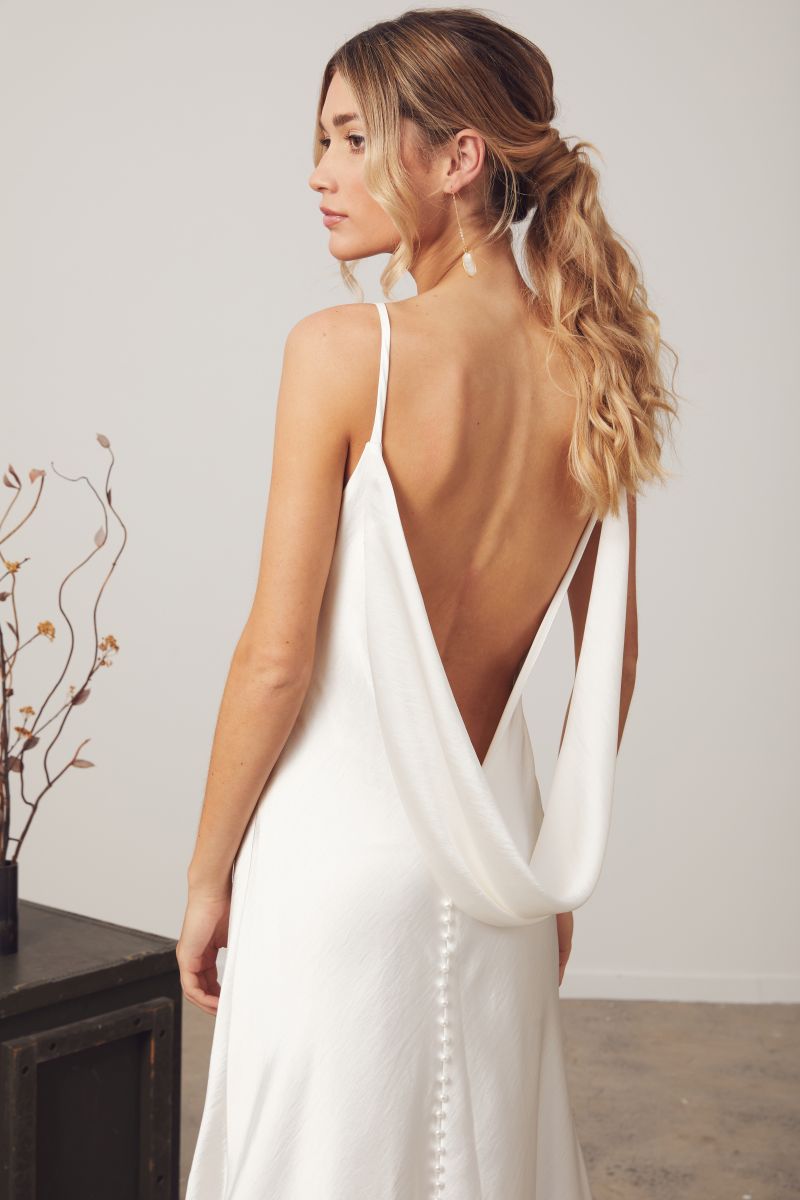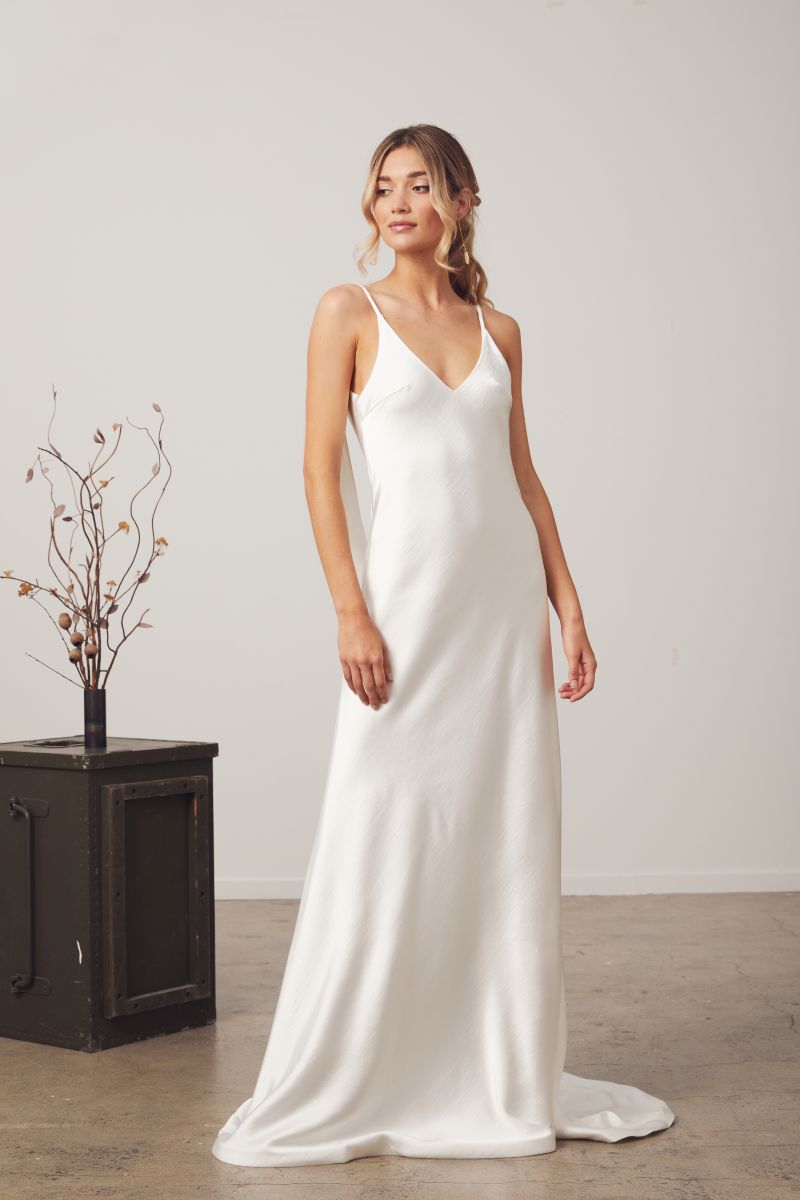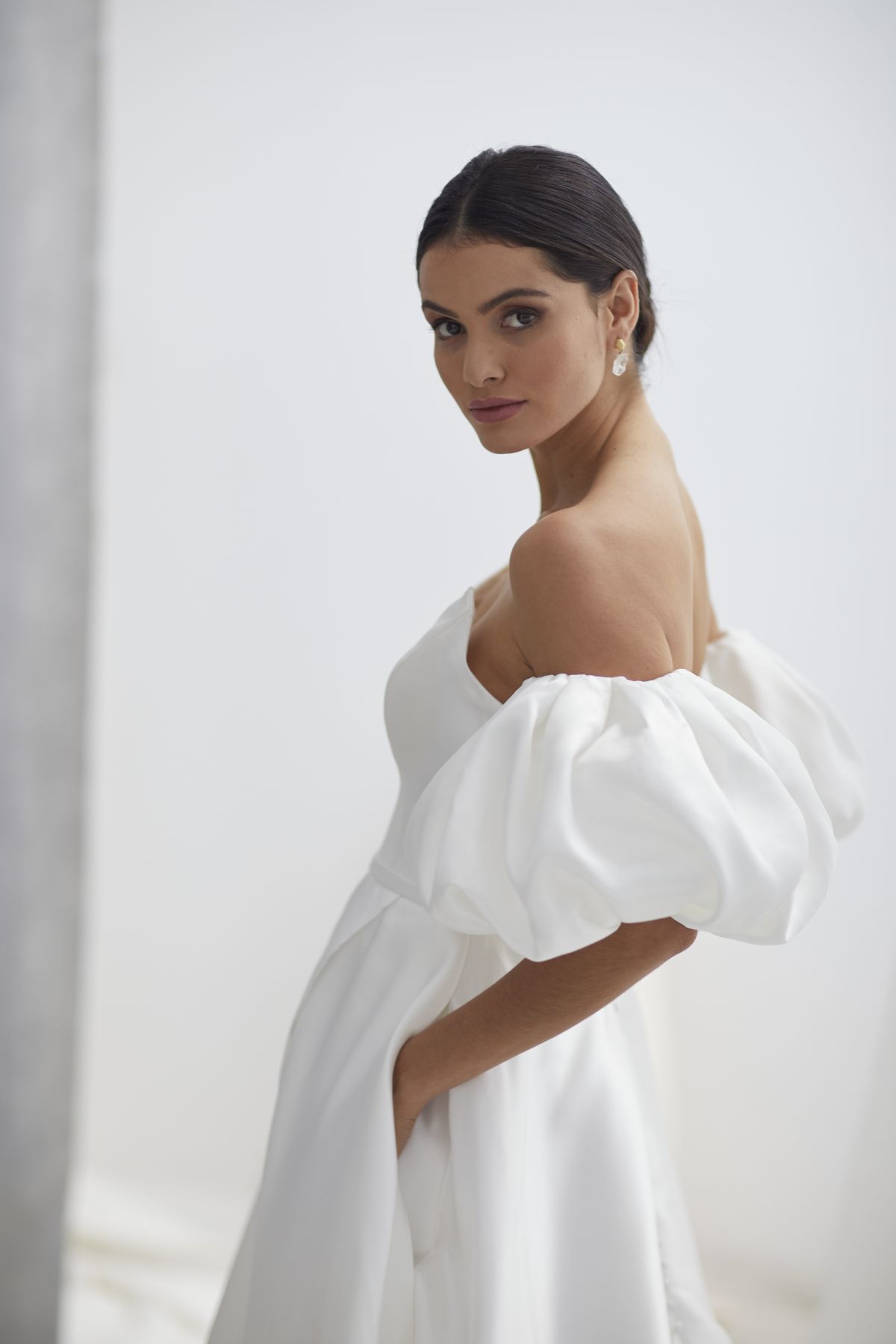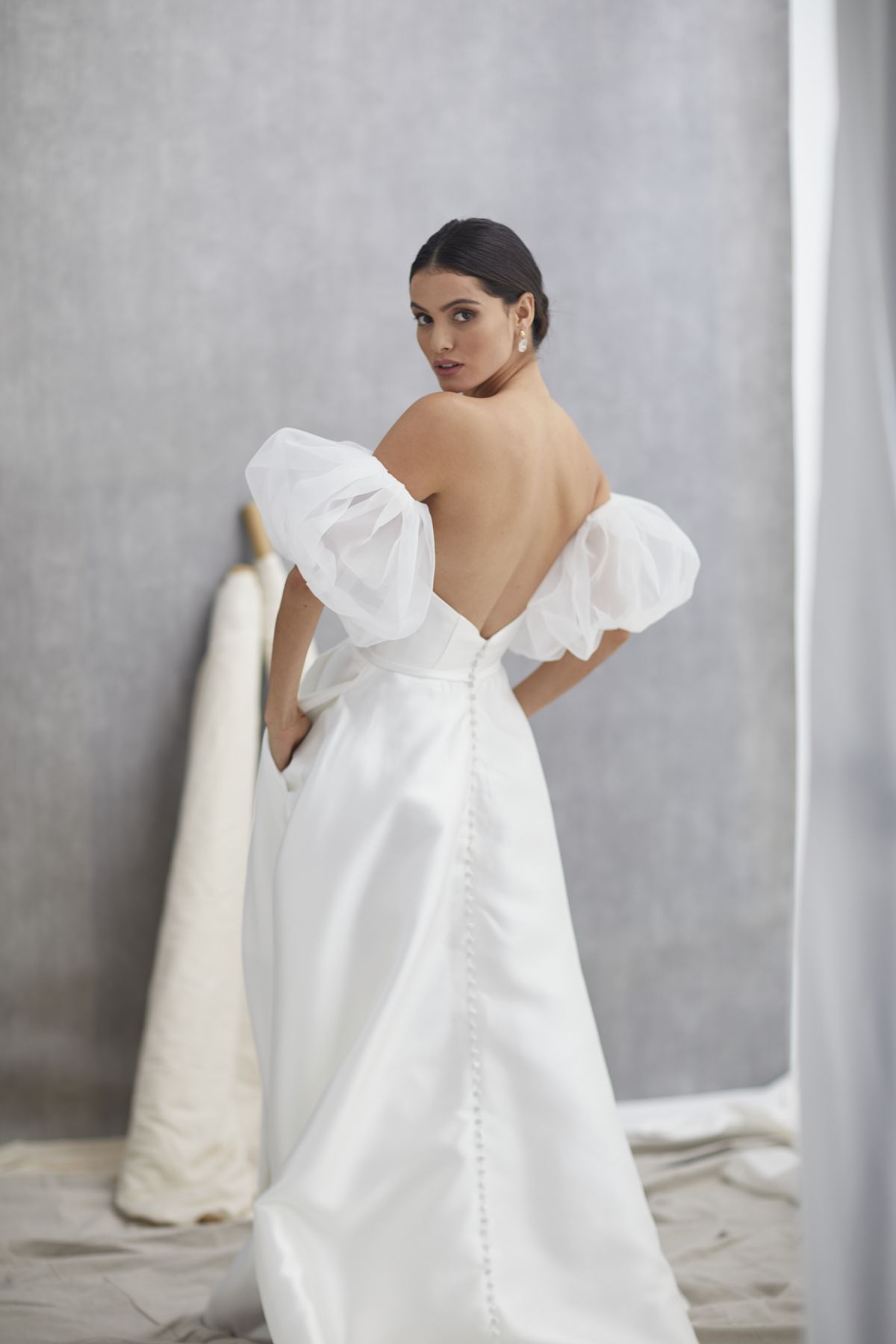 Pouffy Statement Sleeves
The Nuvole sleeves are perfectly formed clouds ready to adorn your ideal wedding look. The sheen of silky satin adds a luxurious feel and just the right amount of puff adds a playful and fun touch. Nuvole matches with any of Hera Couture's Mikado gowns.
Thigh-High Slits
Both of the beloved Hera Couture gownst Narelle and Le Belle feature A-line skirts with high leg slits. How gorgeous are they?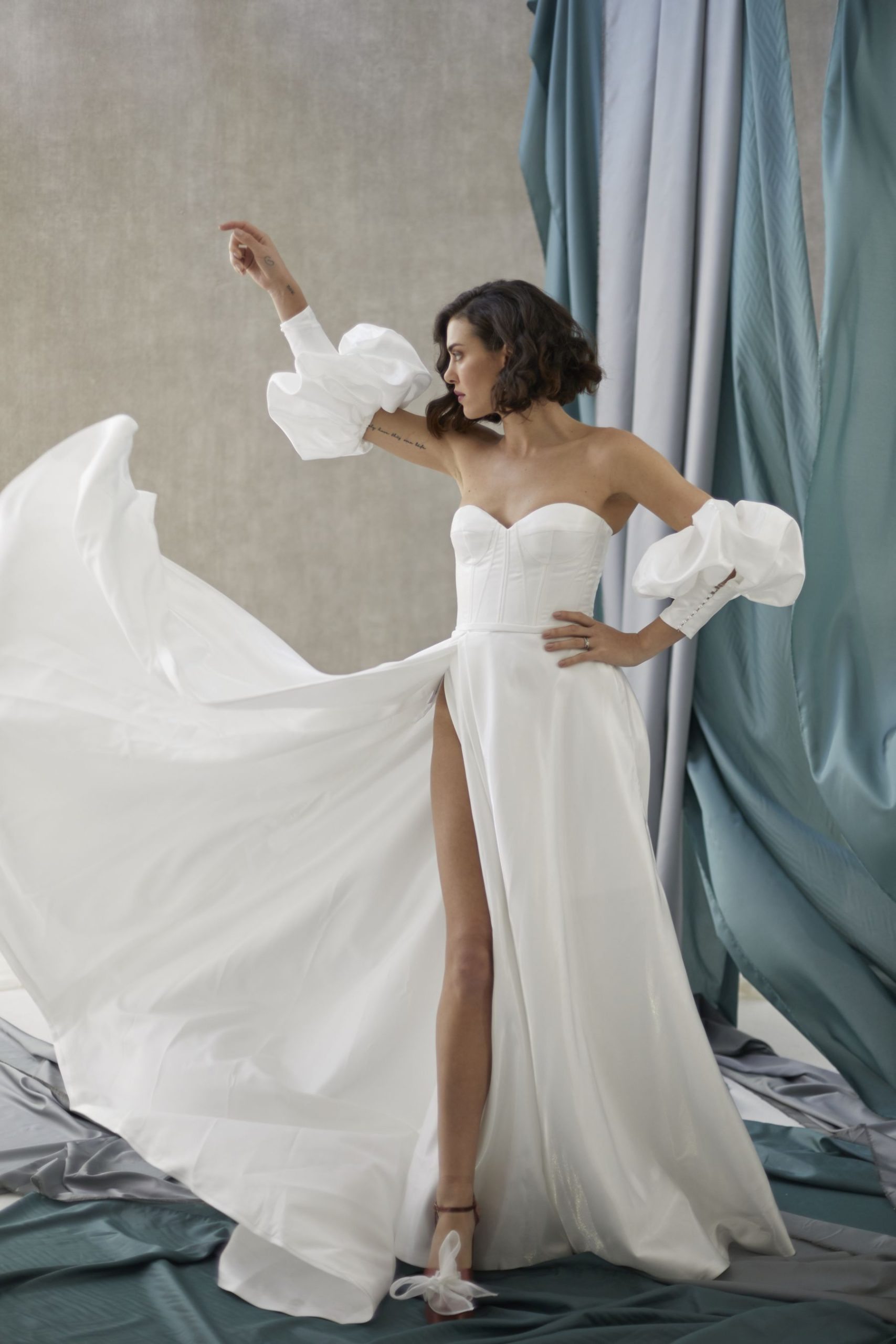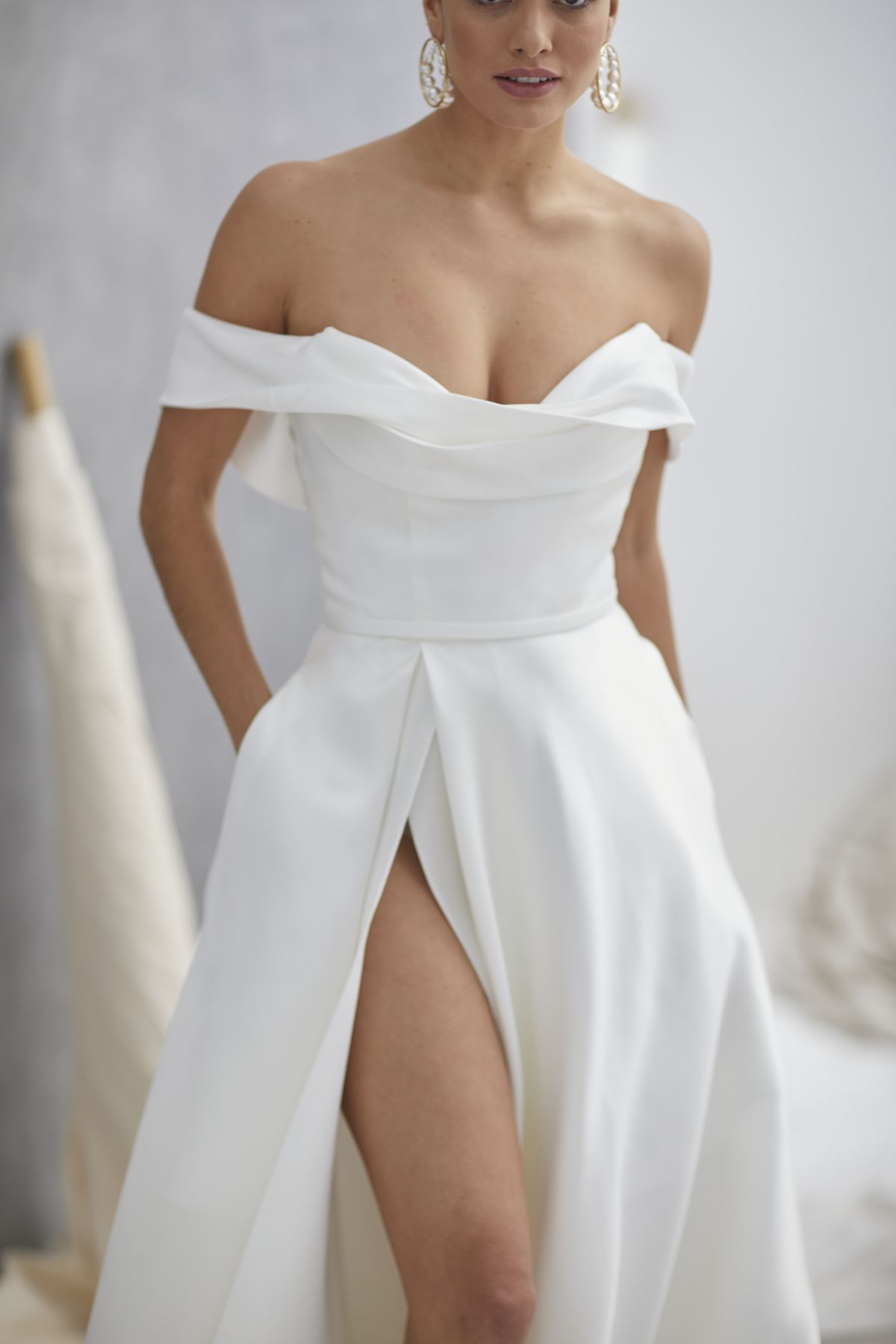 Not only do they produce high quality, stunning wedding gowns but the Hera team is also so lovely to deal with. In today's world, customer / supplier relationships mean everything. It's so important to us that we have excellent relationships with our designers and their team. Katie Yeung, the talented designer behind Hera, grew up surrounded by fabrics and sewing machines and developed a love for design and fashion. Her timeless and elegant gowns are made with only the most luxurious fabrics and are created with real women in mind, real women who value quality and design.
Having only recently added the Hera collection to our designer roster, we are thrilled with the wonderful response from our brides already. If you love the look of Hera Couture, book your bridal consultation during The Hera Couture trunk show from May 13 to 22.
Book Your Appointment Now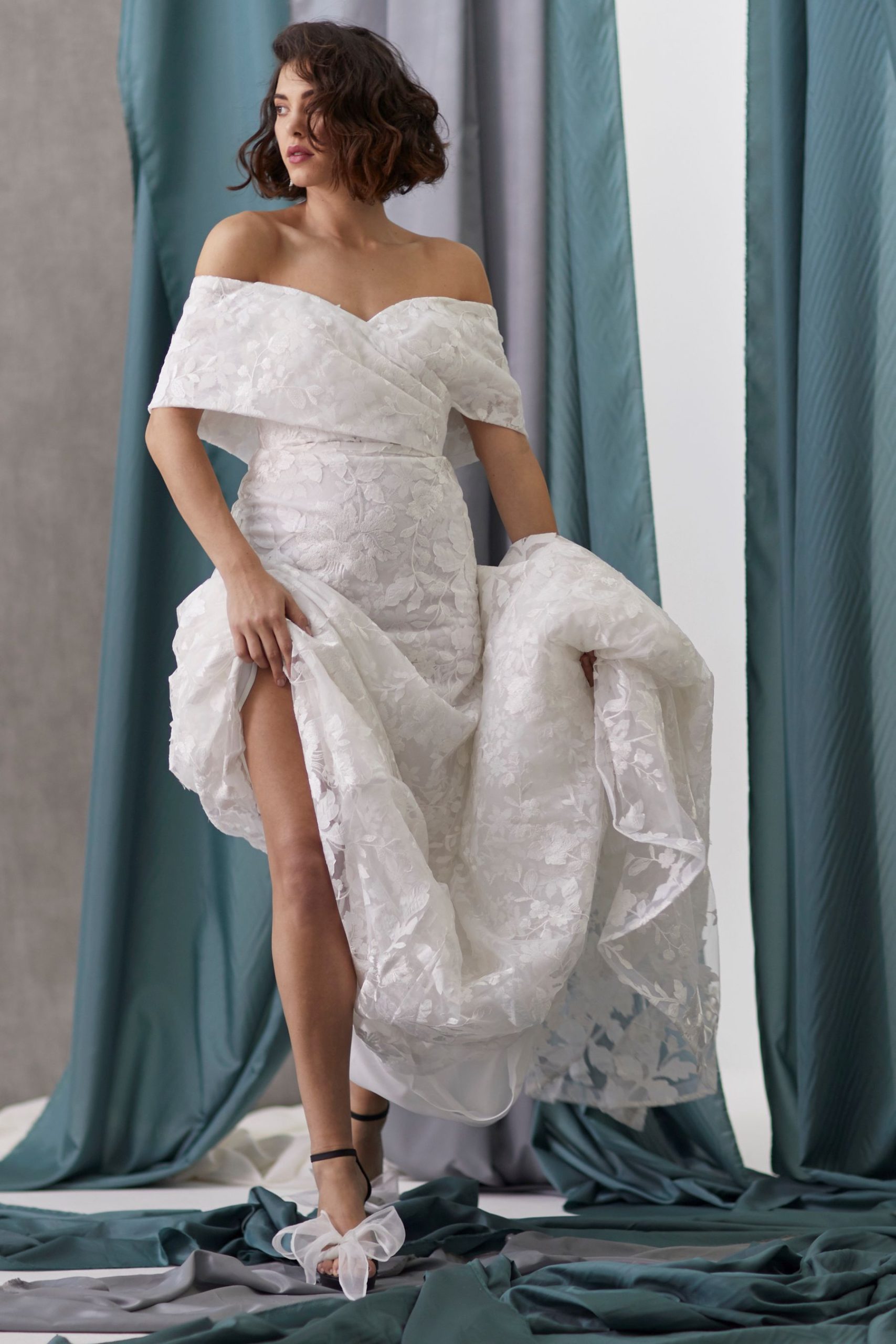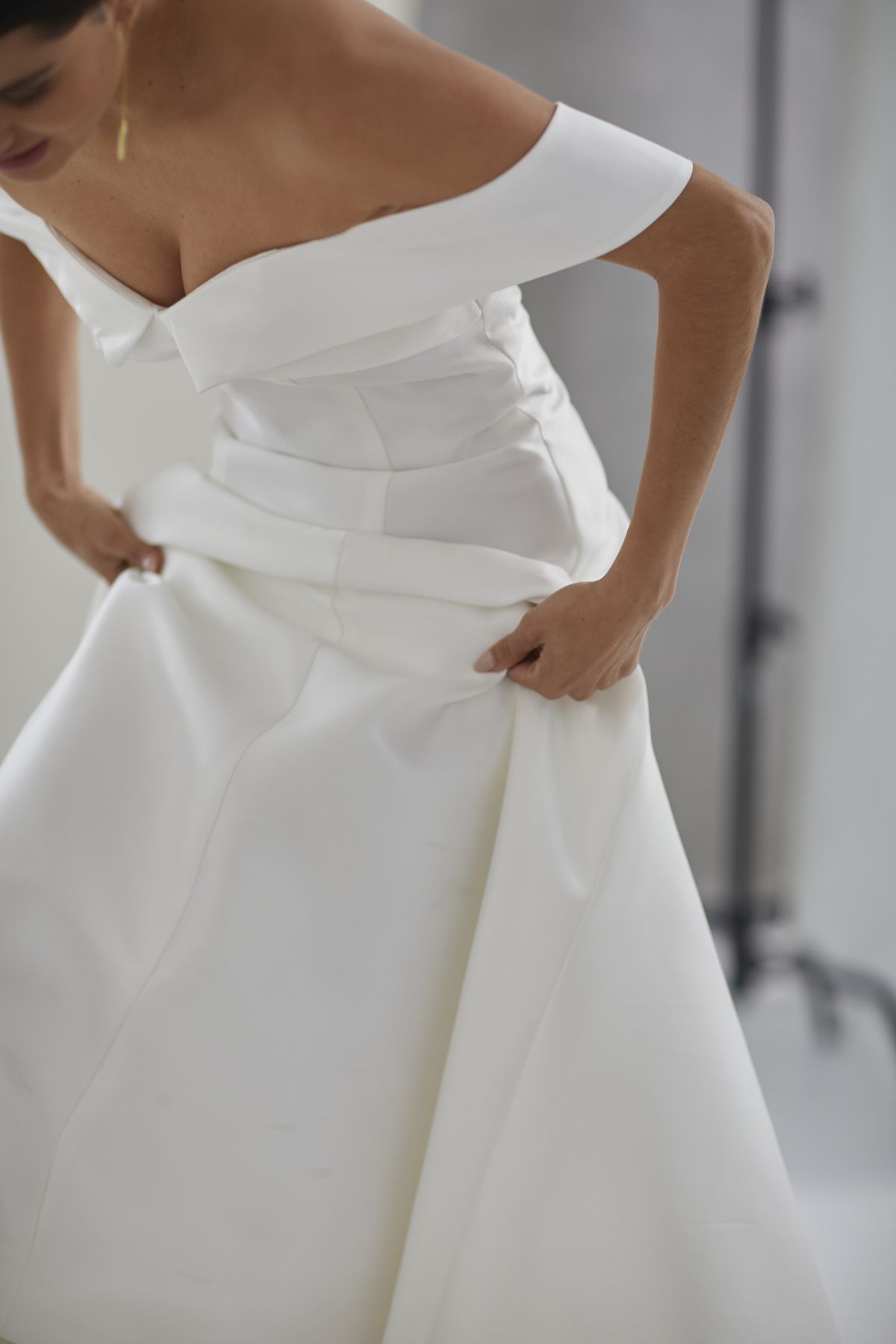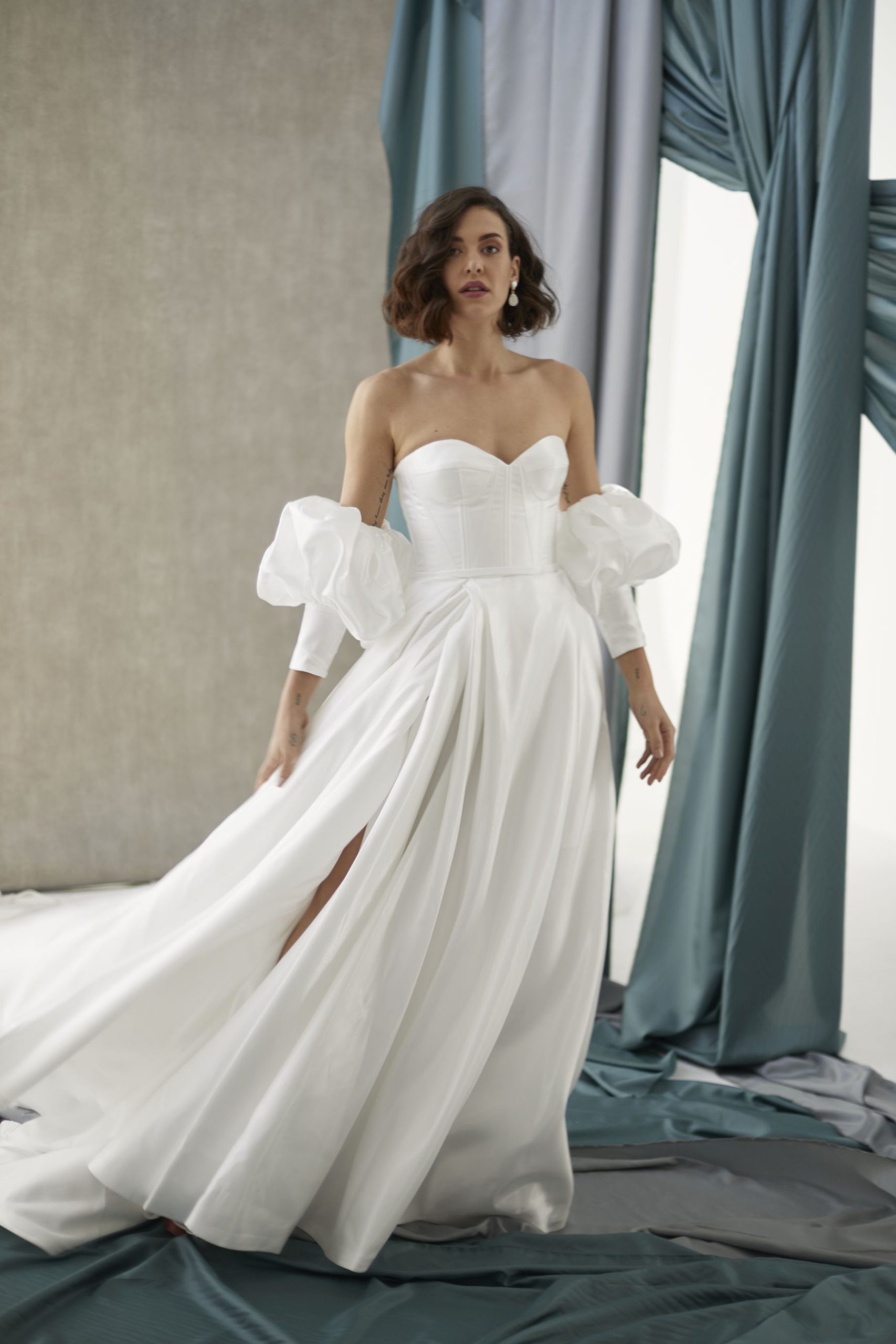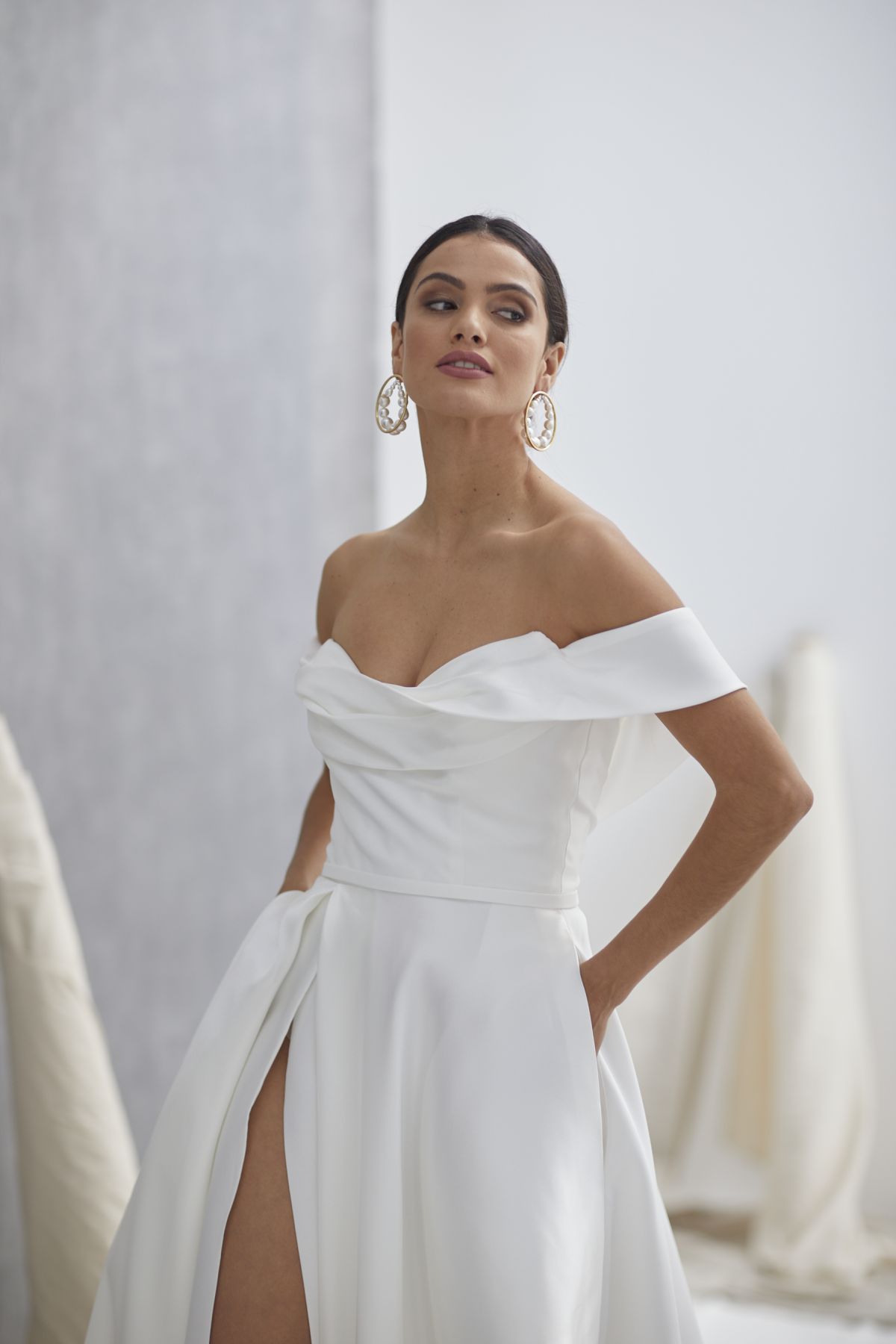 QUICK FACTS ABOUT HERA COUTURE:
• Designed and Produced in Auckland, New Zealand
• Price Range : $3,700 to $4,900
• Fave Fabrics : Silk Drill Satin, Crushed Satin, Floral Laces
• Fave Gowns : Le Belle V2, Harmony, Vivienne
• Customizations : Split Sizes, neckline changes, slits, fabric changes
• Trunk Show : May 13 to 22, 2022
Book Your Appointment Now