4 Trends for Your Winter Wedding
Winter is a beautiful, romantic and memorable season to get married in. Don't let the cold get in the way of your perfect day because there are certain trends that fit perfectly with the winter vibes. Here are 4 trends that you can incorporate into your winter wedding look!
#1: THE MRS. JACKET
If you are looking for an extra layer to wear on your wedding day while sticking with your modern look, a denim jacket is a great option. The Mrs. Jacket is available to rent for your wedding weekend or to purchase as a keepsake. You can even customize the name on the back!
Shop the MRS Jacket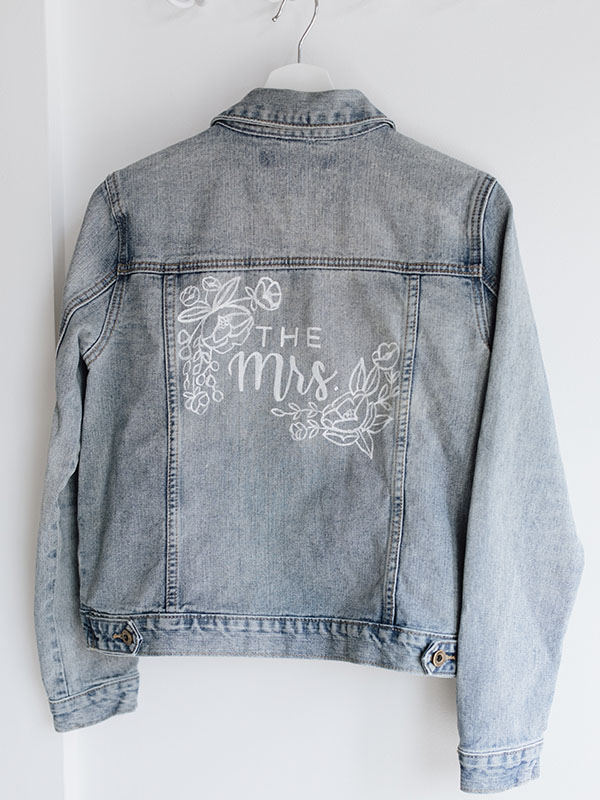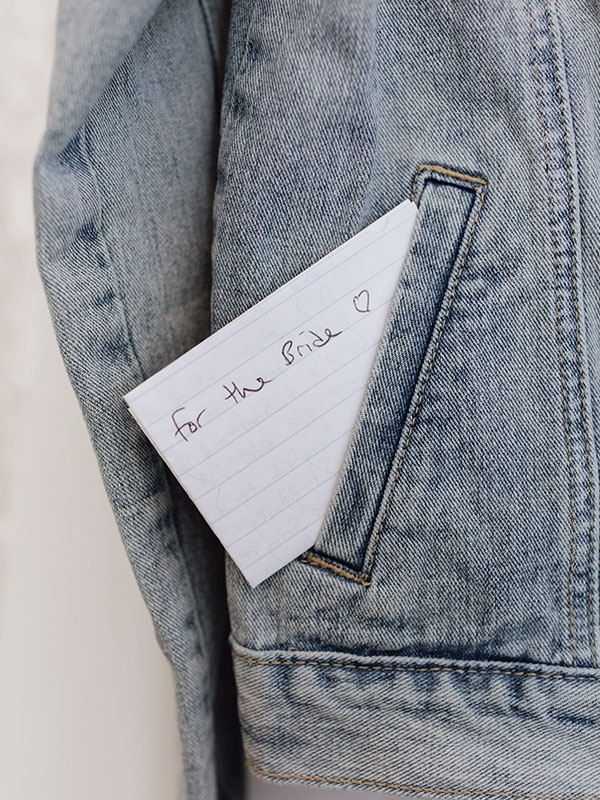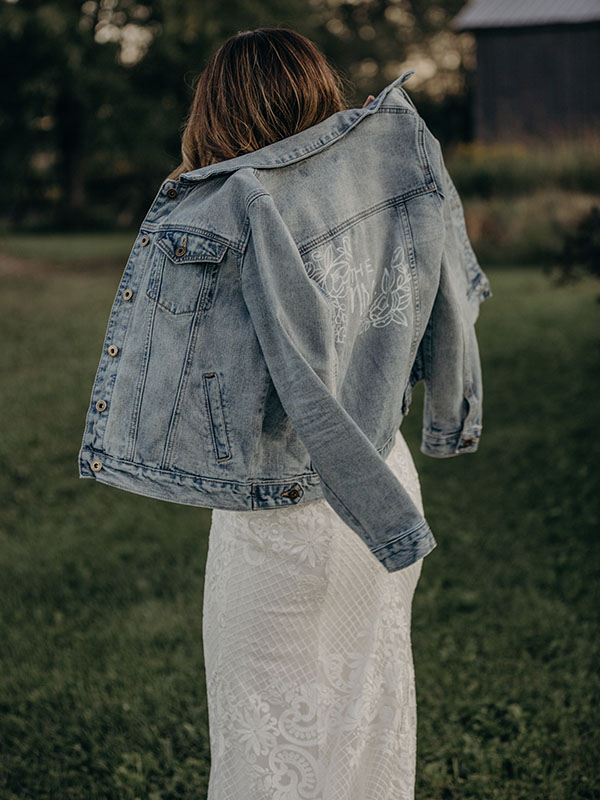 #2: DETACHABLE SLEEVES
A wedding gown with sleeves is a beautiful look and can be practical to give you some warmth during the colder months. Depending on the material of the sleeves, they can be quite restrictive, which is why detachable sleeves are a great option. You can wear the sleeves during your ceremony and then remove them once you are ready to dance, hug your guests and raise a glass or two of bubbly.
#3: PEARL HAIR VINE
To be honest, pearls can go with any season but picture how pretty this hair vine would be against a snowy background! The Lustre collection from BLVD by Revelle is full of pearl accessories that would suit your winter look.
Shop BLVD by Revelle Accessories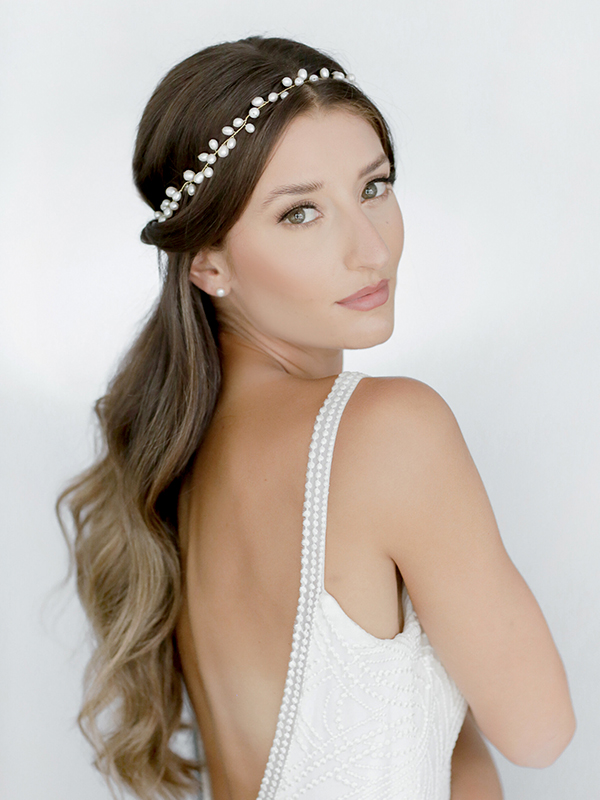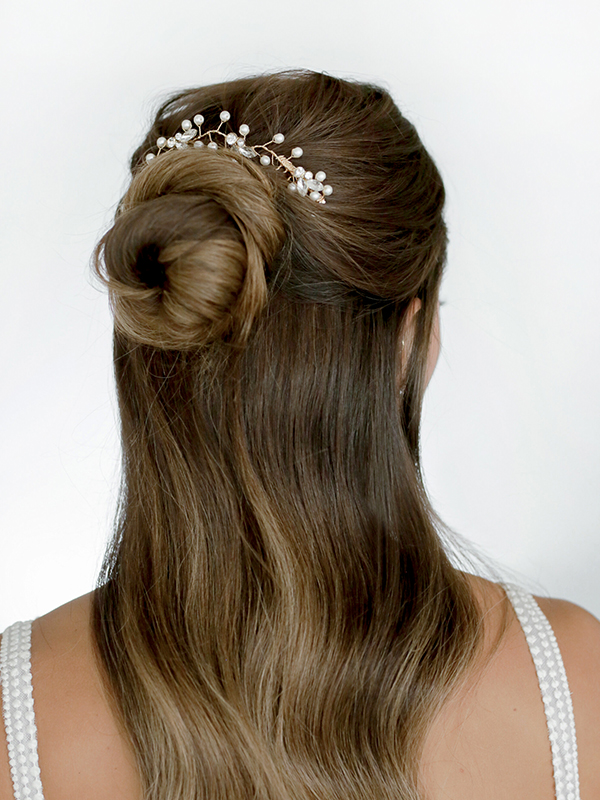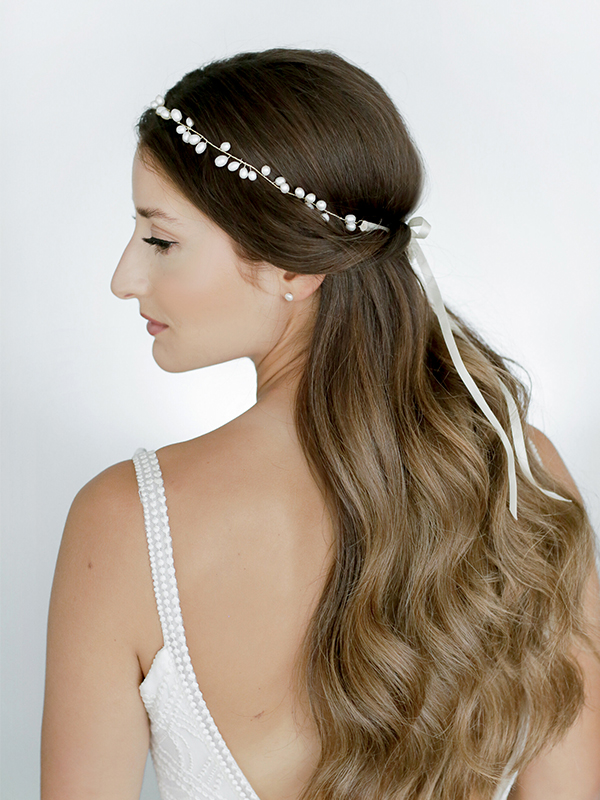 #4: SATIN LINING
If you are looking for warmth during your winter wedding, wearing the right lining of your dress is really important. Having a double layer lining of satin will keep you warm while providing support and shape. Laudae, the Canadian designer uses the perfect lining to give you warmth and keep your beautiful shape!