The June Motel: Small Wedding Venue Inspiration
One of the best parts about working as a bridal stylist at Revelle Bridal is listening to our brides talk about their wedding plans. We love to hear how each couple makes their wedding day unique to them.
Although 2020 and 2021 wedding plans have had to change due to the pandemic, we are finding that couples are having more intimate and personal weddings. As we chat with brides who are planning their wedding for 2021 and 2022, we are hearing that brides are actually enjoying the fact there is a legal limit to the number of guests that can attend their wedding in person. This means saving money and being able to use venues that might not have been able to accommodate a large wedding.

Couples and their wedding planners are finding creative and non-traditional ways to make sure their wedding is perfect even if it is being planned in a pandemic. If you are looking for a fun, romantic and modern summer wedding venue, this is for you! We wanted to share these photos from a styled shoot that we participated in last year at The June Motel.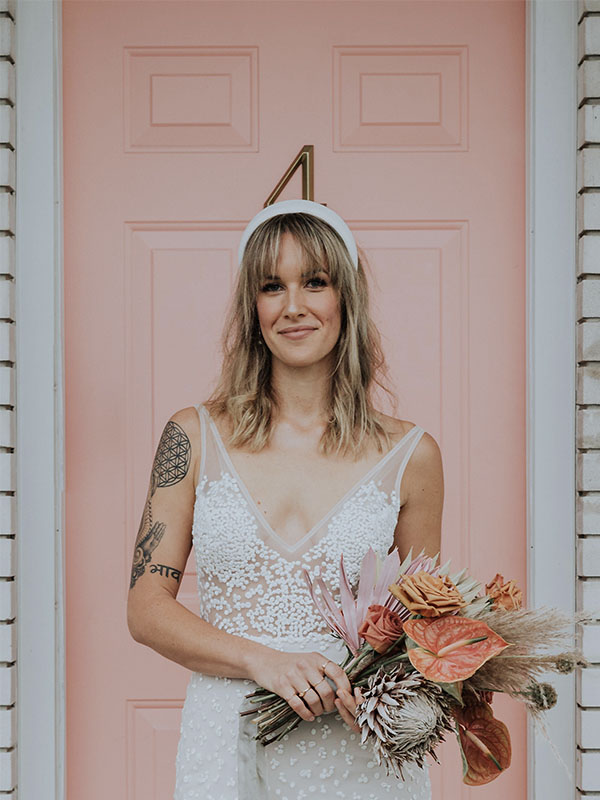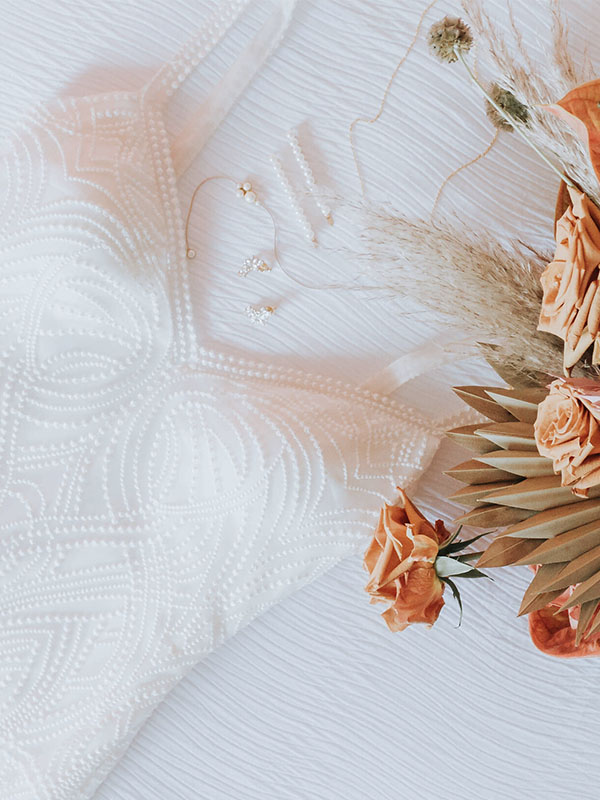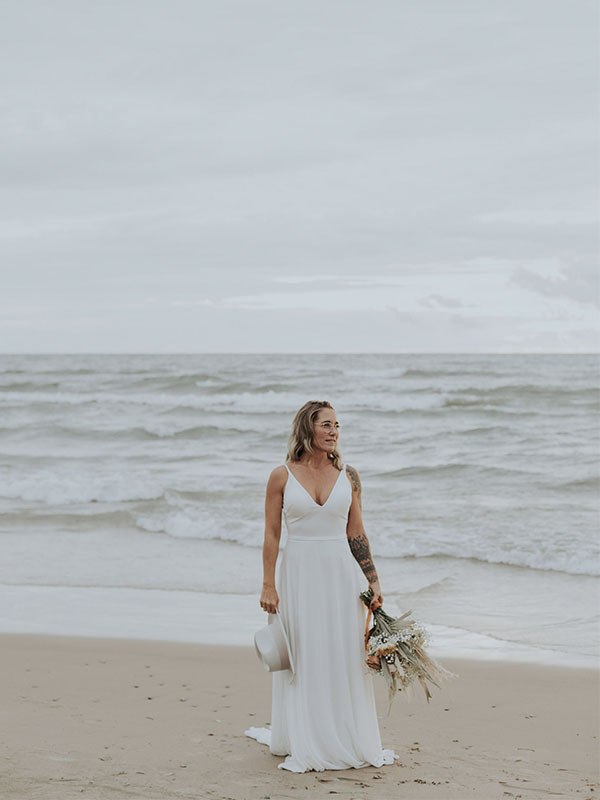 The June Motel has two locations one at Sauble Beach and the other in Prince Edward County. The June Motel has partnered with Fifth & Co. to create the easiest wedding coordination ever. When you book a wedding at The June Motel (in either location) you will not only be reserving a venue, but also a wedding planner, photographer, makeup artist, florist and your invitation suite- all in one go.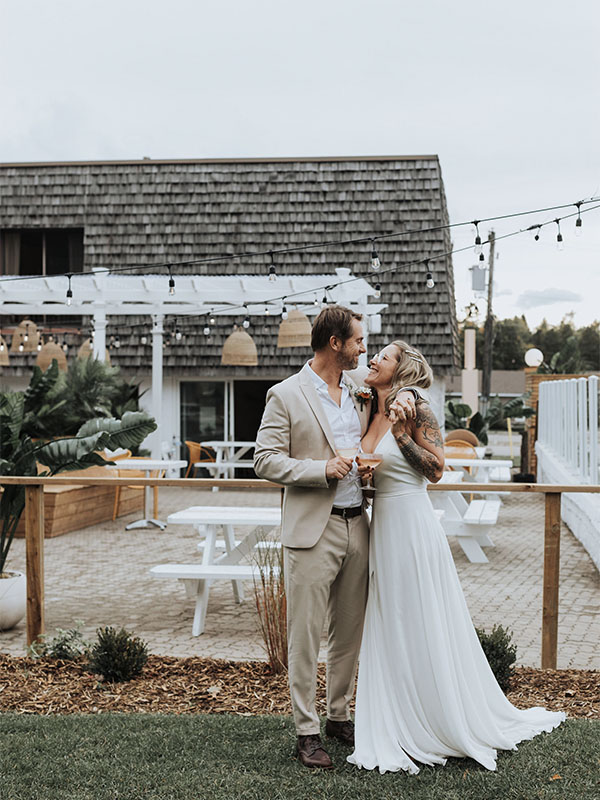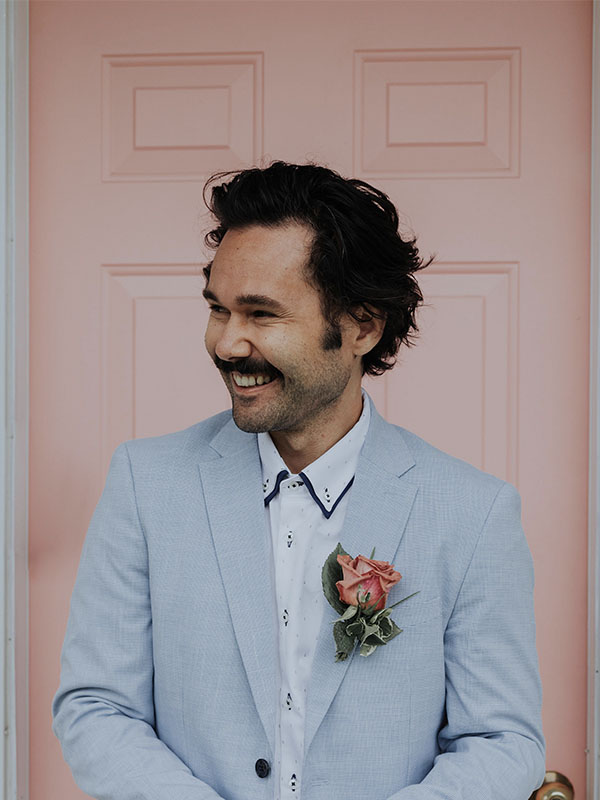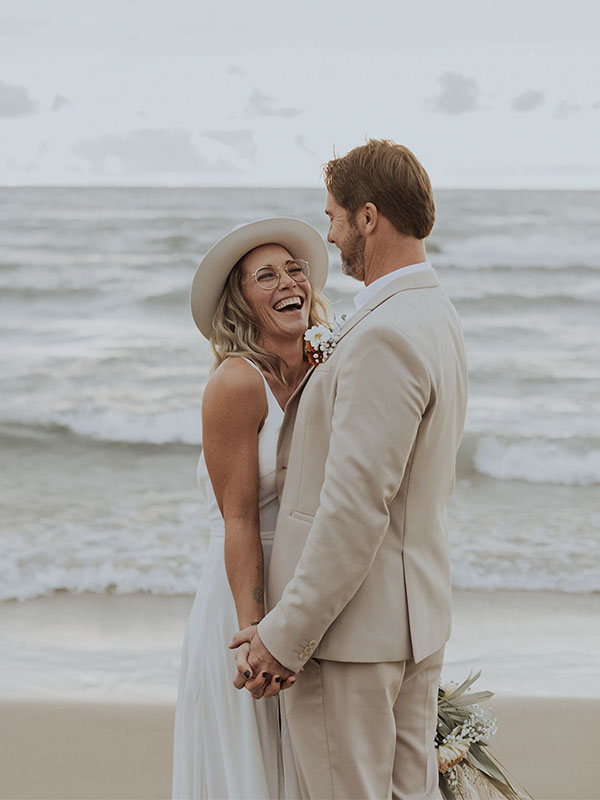 THE JUNE MOTEL-PRINCE EDWARD COUNTY
This retro motel has 16 guest rooms, a 2-acre property and the most picturesque indoor-outdoor Lobby Bar.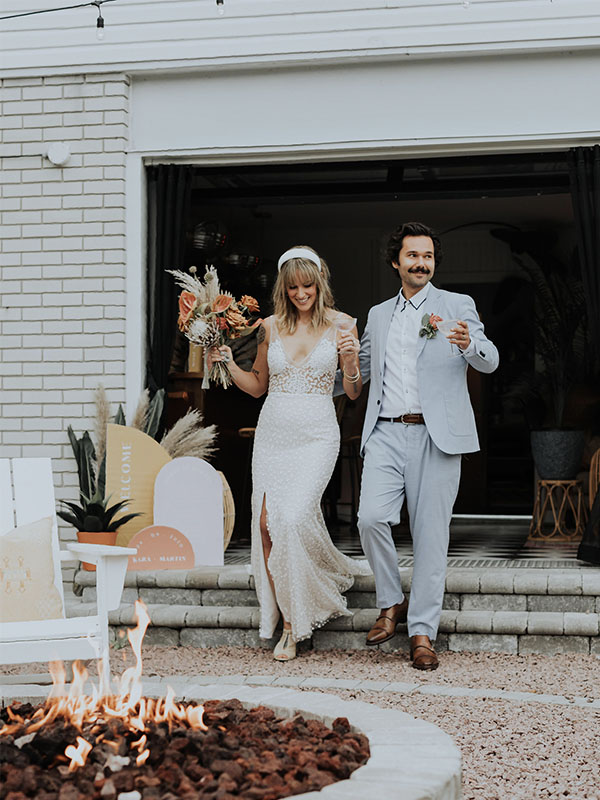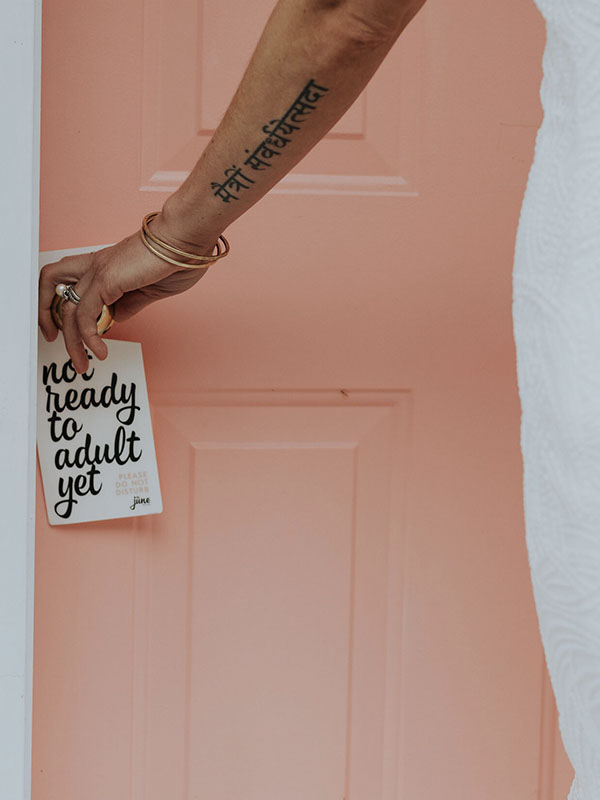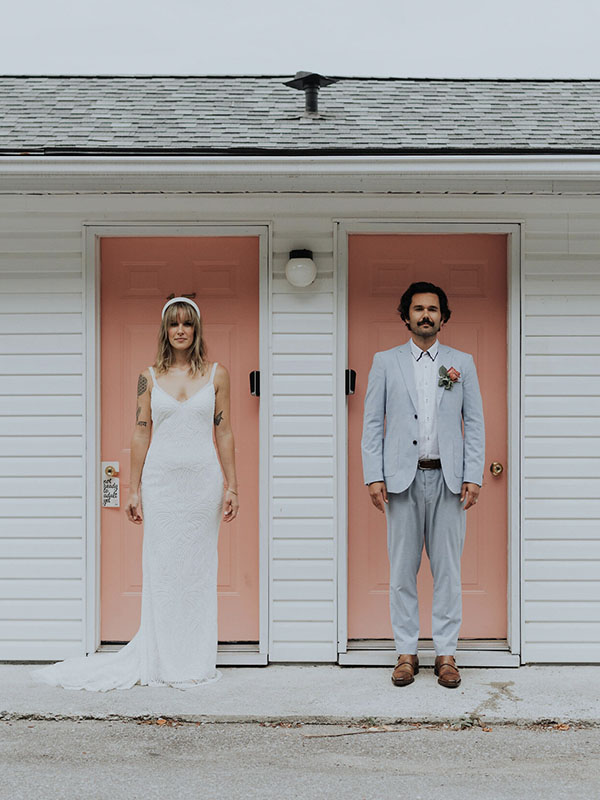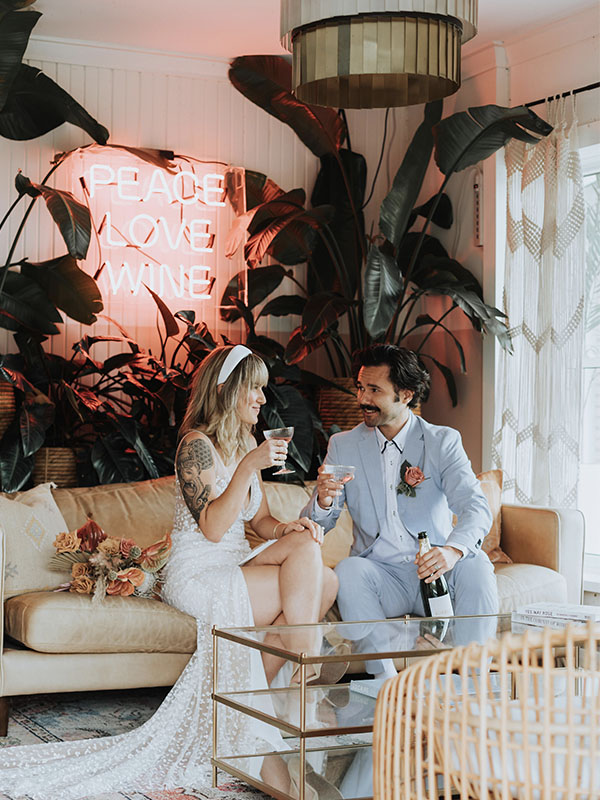 You and your bridal party can get ready in the iconic Rosé Suite, which is also where you will get to spend your wedding night.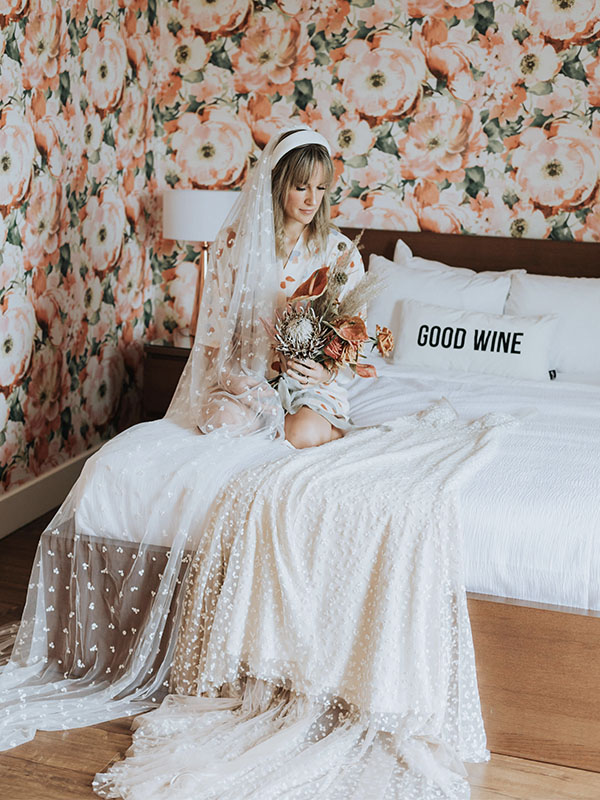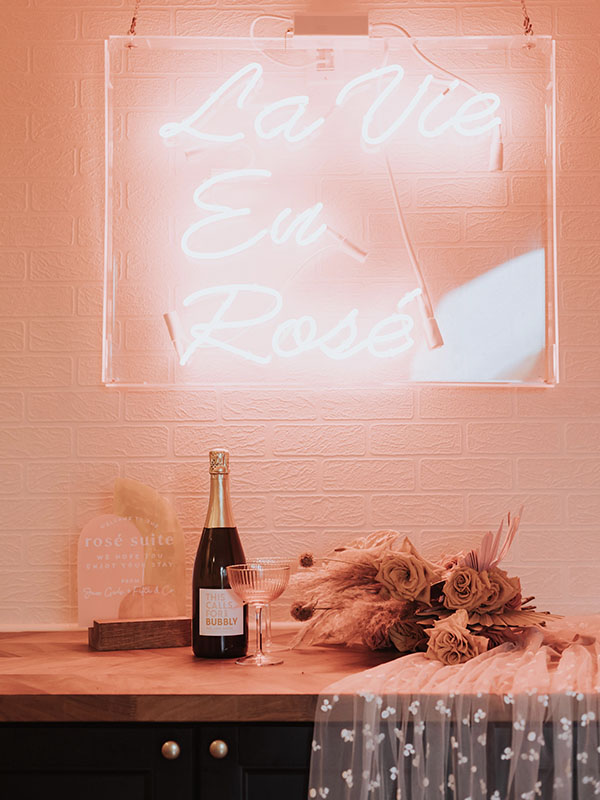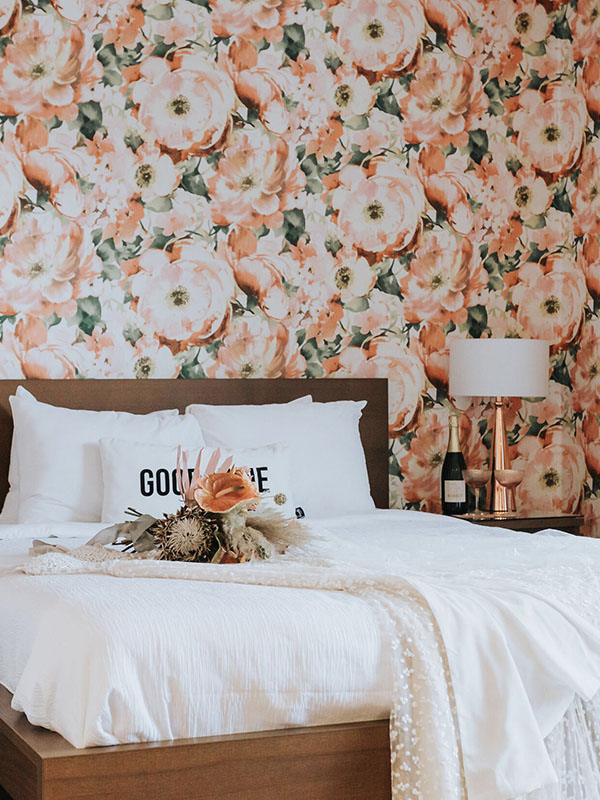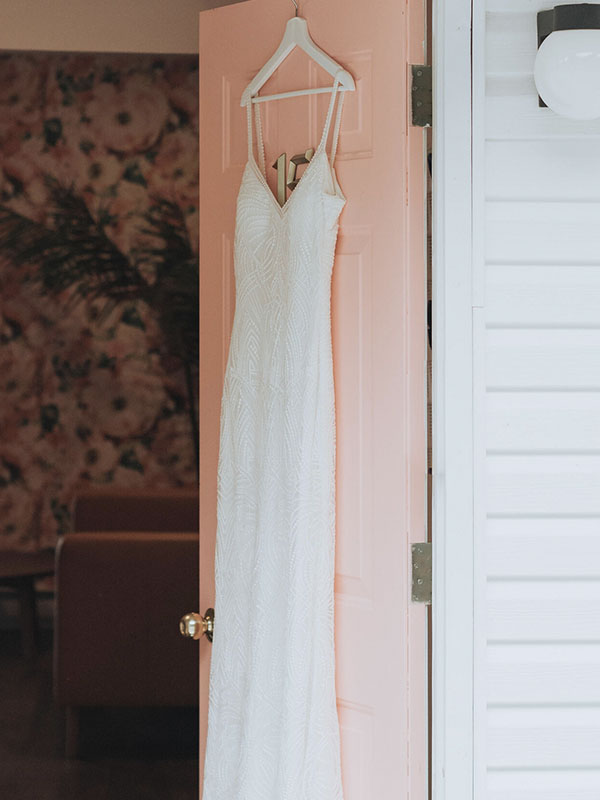 There are two areas that you can get married in front of; by the pink doors in front of the motel or in the Bohemian Forest behind the motel.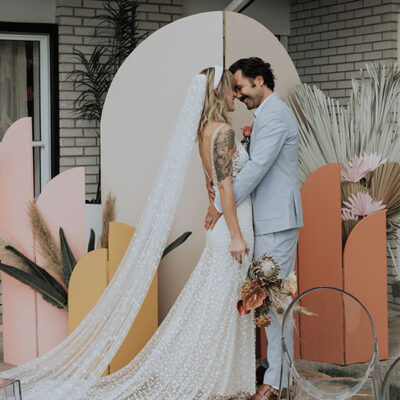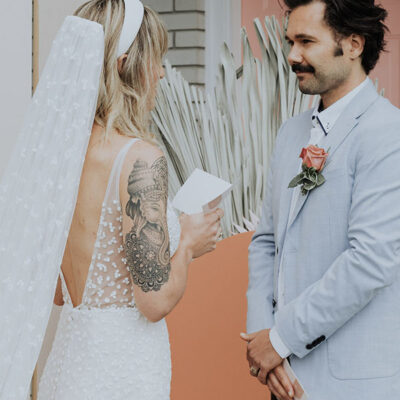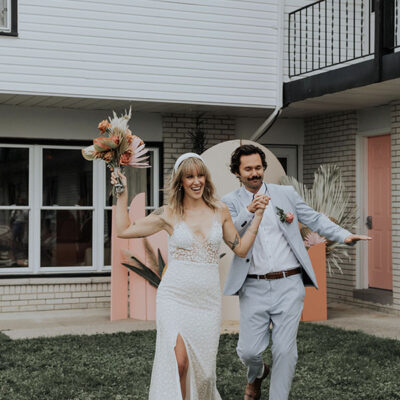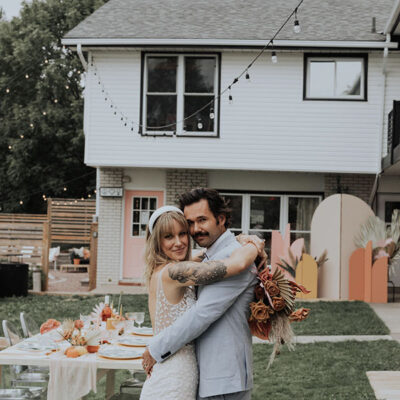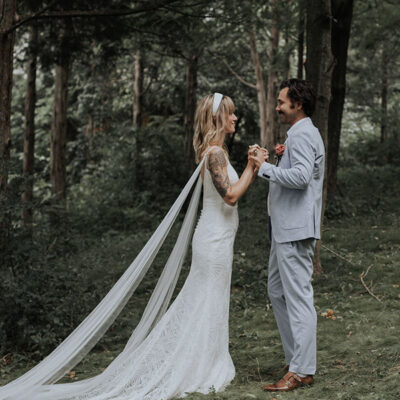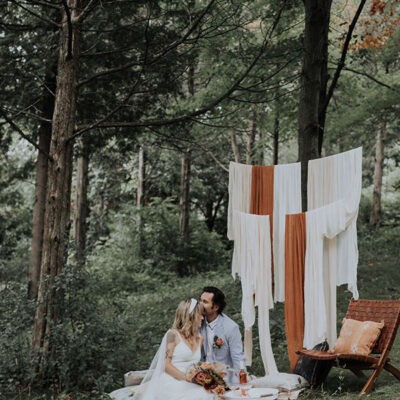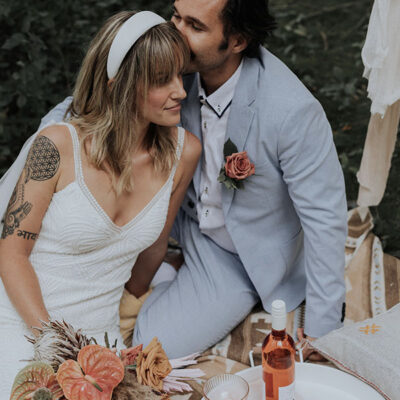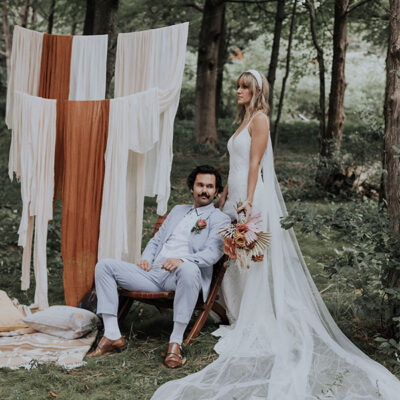 THE JUNE MOTEL- SAUBLE BEACH
This motel is in the retro town of Sauble Beach! Inspired by a 1970s beach town, there are 24 guest rooms, a Lobby Bar, a pool and an indoor-outdoor restaurant.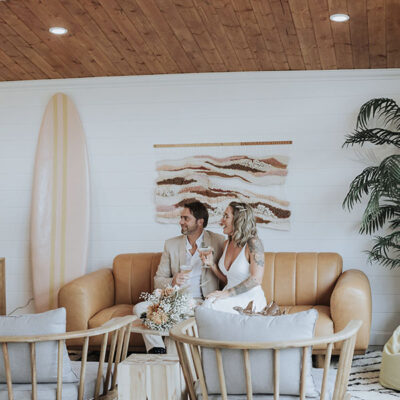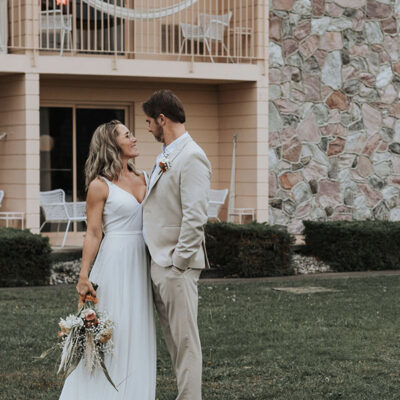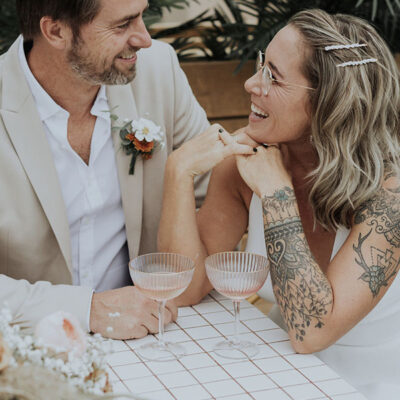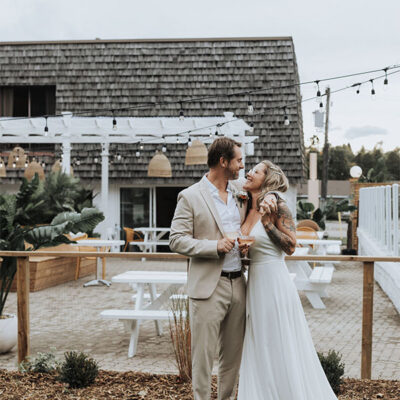 There are two locations for your ceremony; with the motel as your backdrop or at sunset on the beach.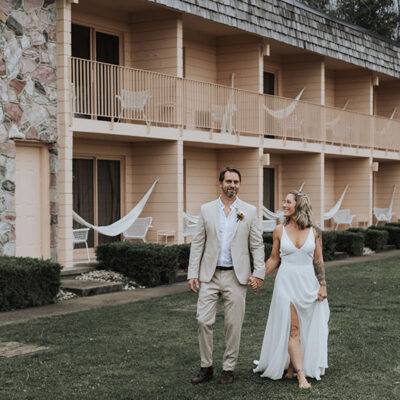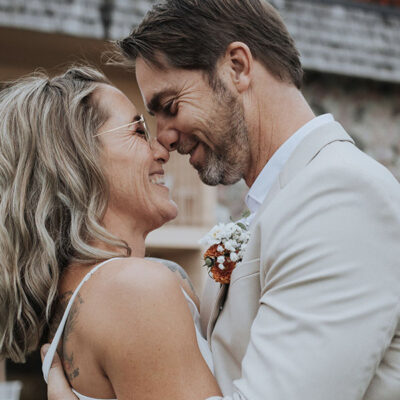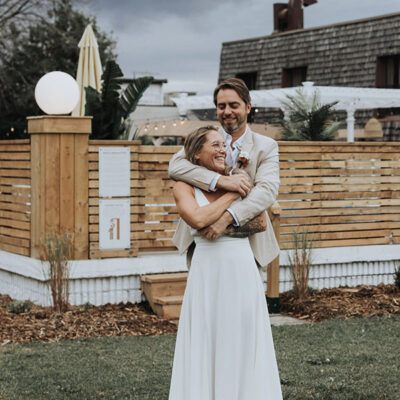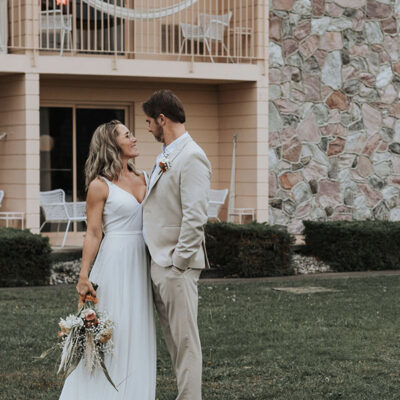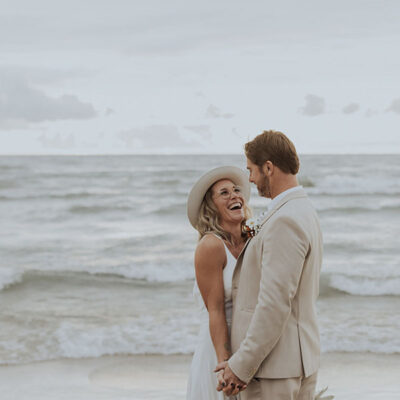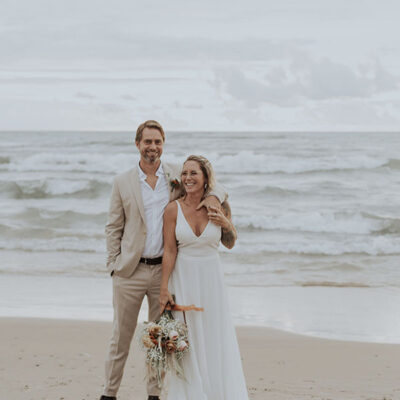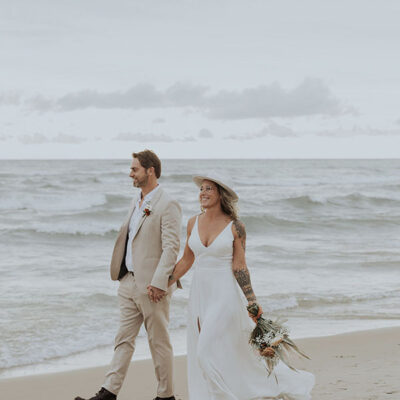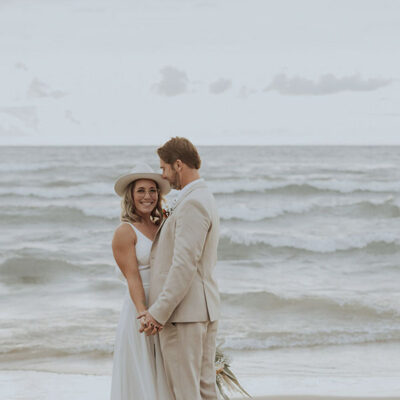 If you are looking for the perfect gown for your small summer wedding, book an appointment at Revelle Bridal!
Book Your Appointment Now